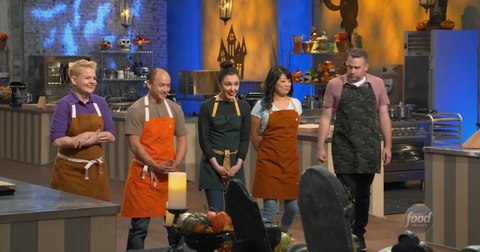 Who Wins the Food Network's Annual 'Halloween Baking Championship' 2019? Spoilers!
By Pippa Raga

Updated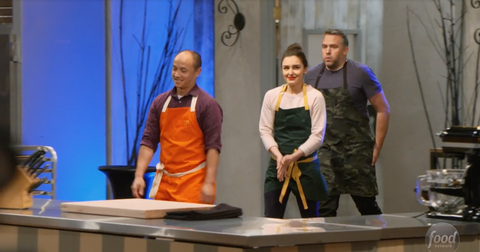 A look back at the 2019 Halloween Baking Championship:  
It's been a spooky October as far as pastries and desserts are concerned over on the Food Network. For the past five weeks we've watched as eight of the country's best bakers battled it out with challenges that would leave the average person terrified.
First, they battled out some monsters-under-the-bed creations, which were equal parts scary and mouthwatering. Then, they approached spirits like bourbon and rum for an aptly titled "Smells Like Halloween Spirit" challenge. Afterward, came tributes to the Addams family — scary on the outside and sweet on the inside.
Plus, we got to see the bakers show off their red velvet creations.... Yum! As we watched the contestants thin out through eliminations, the challenges also got harder. 
Morbidly marbled tomb cakes gave us big cemetery vibes, and the Ghostembouche, AKA the Halloween version of the visually impressive croquembouche tower contest left us with our three most talented finalists. 
Meet the Halloween Baking Championship finalists.
Each week, we've had to bid farewell to one talented baker whose dish just didn't make the cut. Sadly, that meant goodbye to Julie, Jocelyn, Sheldon, Brittany and Jess. But now, it's down to the wire as we determine whether Jessica, Karl or Peter have what it takes to be the Halloween Baking Championship champion.
Peter Tidwell
If you think you recognize Pete "The Mighty Baker" Tidwell from the Food Network, it's because he's competed (and won!) before. Pete is a two-time winner of Cake Wars, and a quick scroll through his Instagram will lead you to understand why.
Show host John Henson, who you might recognize from Talk Soup, The John Henson Project and Watch This, describes Peter as "the happiest person on the planet." No matter what troubles arise in the kitchen, Peter always has a smile on his adorable face.
"Tune in and cheer me on!" he writes on his Instagram page. We definitely will!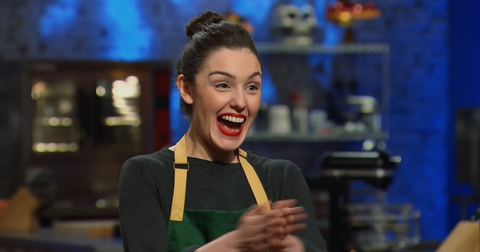 Jessica Brockway
Jessica is the owner of BB Nest Bakery a small-batch bakery in Washington specializing in gorgeous cakes, cookies and macarons fit for a wedding. A native of Bothell, WA, Jessica started baking at a young age and learned how to make food that was equal parts delicious and pleasing to the eye.
After 20 years of working day jobs and catering, she finally opened up her own bakery where she makes gorgeous cakes and naturally leavened breads. Whether or not she wins the Halloween Baking Championship, her Instagram page is an absolute must-follow for any lover of sweets and treats.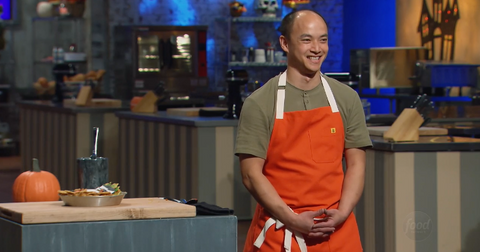 Karl Fong
Bay Area-based Karl Fong is a calm, cool and collected when it comes to designing and baking impressively spooky desserts. Host John Henson describes Karl as "very buttoned-down, very quiet, very methodical," and all of those things have contributed to this baker proving he's deserving of his spot at the top.
Who won the Halloween Baking Championship 2019?
The 2019 winner is... Karl! Fans were excited about his win, taking to social media to congratulate him. "Nice job Karl excellent zombie cake," one viewer wrote before another added, "We stan Karl in this house!"
A third chimed in, "Yes, congrats Karl the baking ninja!"
The Halloween Baking Championship airs Monday, October 28 at 9 p.m. on Food Network.