Here's Your First Look at the 'Sugar Rush' Season 2 Guest Judges
These incredible guest judges make 'Sugar Rush' all the more fun. Meet the guest judges of Season 2 of Netflix's 'Sugar Rush.'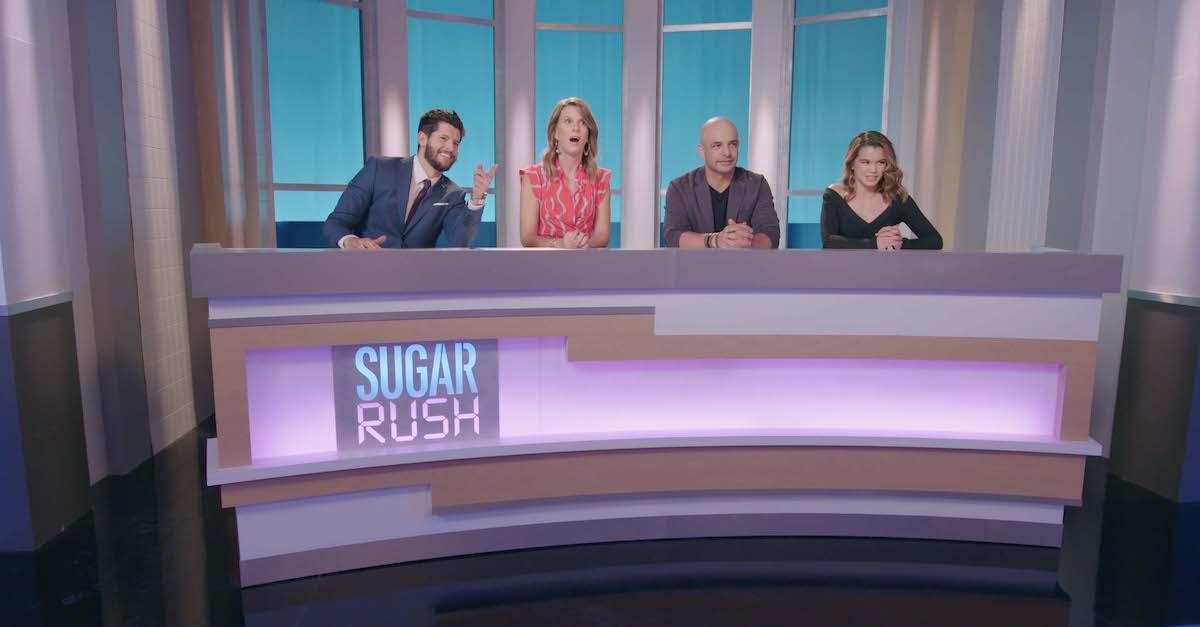 If you have a sweet tooth and like competition shows, you're about to adore Netflix's Sugar Rush, which just released a second season. The premise is simple-ish: Each episode features four new teams of contestants and a new theme. And we get to watch the contestants battle each other, as well as the clock, so that the best and faster baker can leave with the $10,000 grand prize.
Judging their exquisite creations are pastry chefs Candace Nelson and Adriano Zumbo, along with a rotating roster of guest judges that includes actors, chocolatiers, and cooking show champions.
Here are all the guest hosts of Sugar Rush Season 2.
Article continues below advertisement
1. "Trending Treats" — Guest Judge: Jackie Sorkin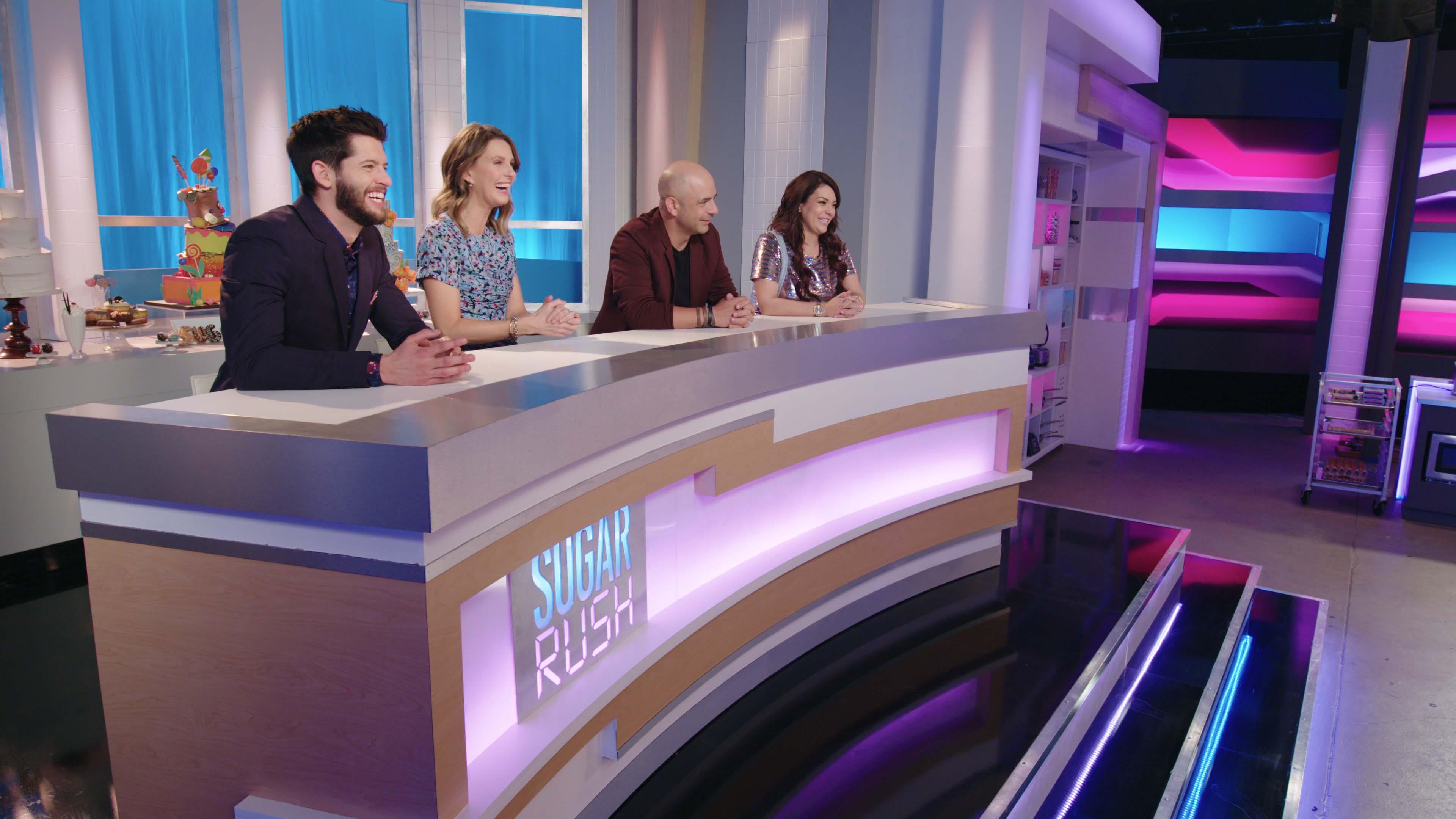 Jackie Sorkin is the literal Candy Queen, and not just because that was the name of her TLC TV series. She founded Candytopia, is the CEO of The Hollywood Candy Girls, and is a regular on the Food Network and Cooking Channel.
She's also the perfect pick to judge baked creations that are meant to be inspired by the internet, because everything she makes is totally Instagram-friendly. Check out what we mean by visiting her page, @jackiesorkin.
2. "Light My Fire" — Guest Judge: Irene Choi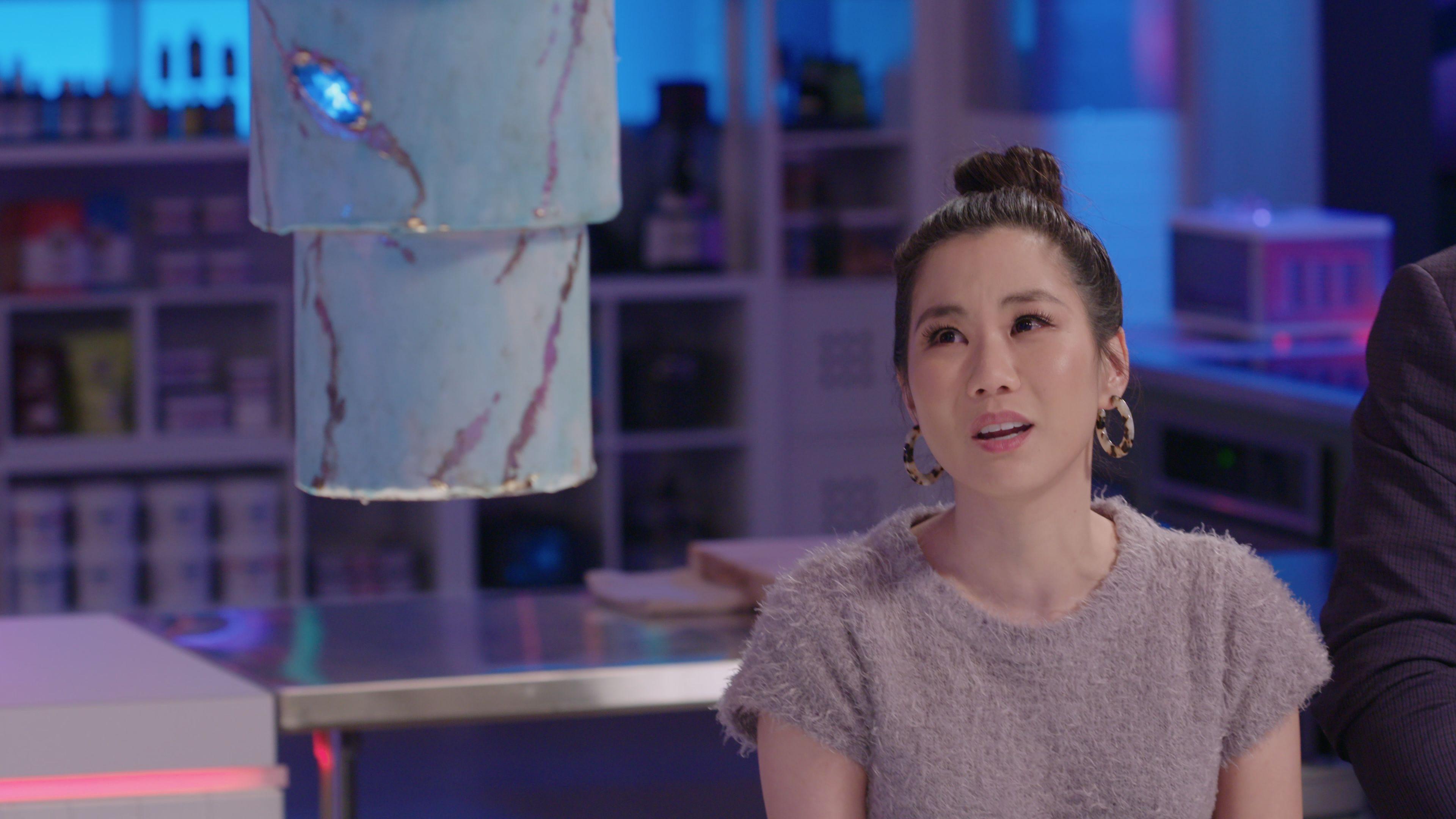 Irene Choi might be best known for her role on Insatiable, but she's more than ready to join the panel of judges on Sugar Rush. "I've been eating cake all week," she says. "I've been doing my homework."
Irene will join Candace and Adriano in judging three baked items that play off of the theme of light: a "light" cupcake (which is quite open for interpretation), a confection using live fire (which sounds dangerous), and a chandelier cake.
We can't wait to see which team of bakers takes home the grand prize on this episode.
Article continues below advertisement
3. "Family That Bakes Together" — Guest Judge: Carla Hall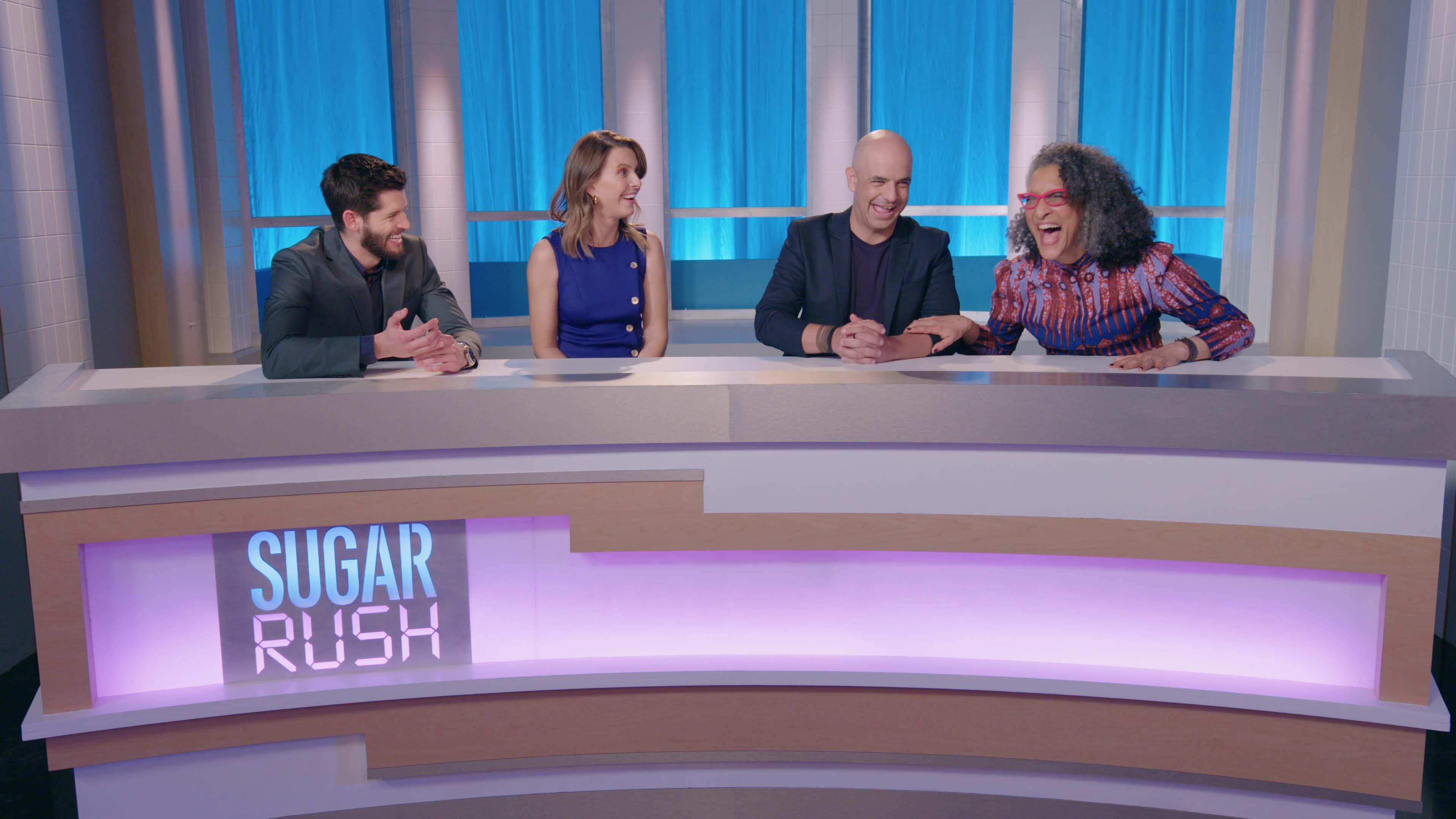 Each round, Sugar Rush finds different teams of competitive bakers, and this time, they're making it a family affair. Because the family that bakes together stays together. On this episode, all challenges are family based, from recreating family pets to building confections inspired by family recipes.
Chef Carla Hall, of Top Chef fame, joins the panel as this episode's guest judge. "I'm so excited to be here," she said. "Because just watching the show you're like, 'What would I do, how would I get it done?' and now I'm up on the throne!"
Tune into her episode to see which family members Chef Carla picks to win.
Article continues below advertisement
4. "All Things Chocolate" — Guest Judge: Jacques Torres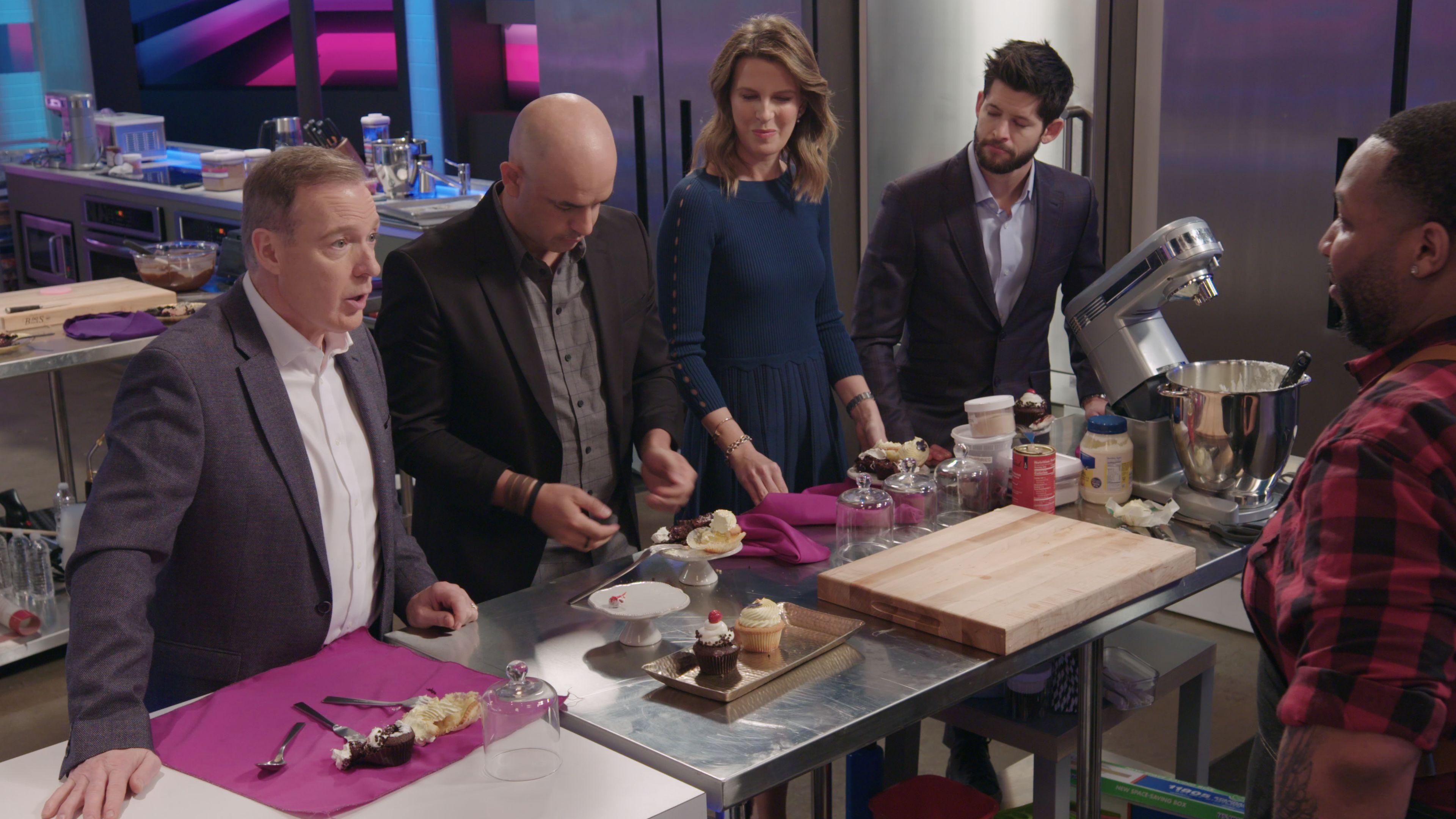 World-renowned pastry chef and chocolatier took a break from his own show, Nailed It!, to come judge some of the most ambitious chocolate attempts over the course of three rounds: cupcakes, confections, and cakes.
Jacques is no stranger to chocolate pairings, which is the theme of the first competition round. When it comes to his own experience in the kitchen, tobacco is the strangest thing he remembers ever pairing with chocolate. "It was not good," he said.
Article continues below advertisement
5. "Made with Love" — Guest Judge: Nick and Vanessa Lachey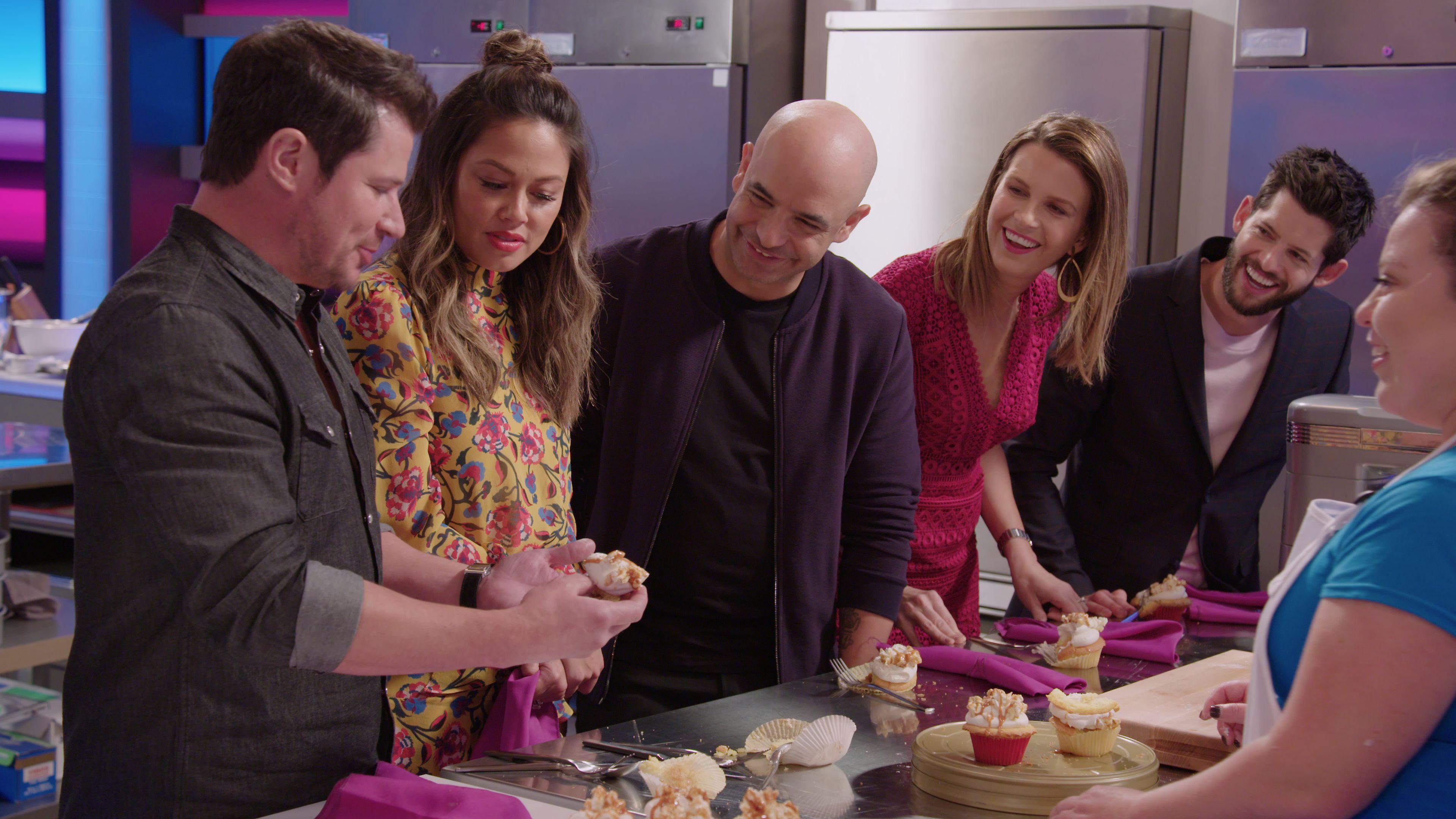 We admit we hadn't thought about Nick Lachey... Pretty much since he and Jessica Simpson were still an item. But now he and his new wife, Vanessa, are back in the spotlight, guest judging love-themed baked creations. It's very fitting as each of the four teams on the "Made with Love" round are husband and wife couples.
Off of Sugar Rush, this celebrity couple does it all — from acting to singing and hosting the Miss USA pageant.
Article continues below advertisement
6. "Science of Sweets" — Guest Judge: Paris Berelc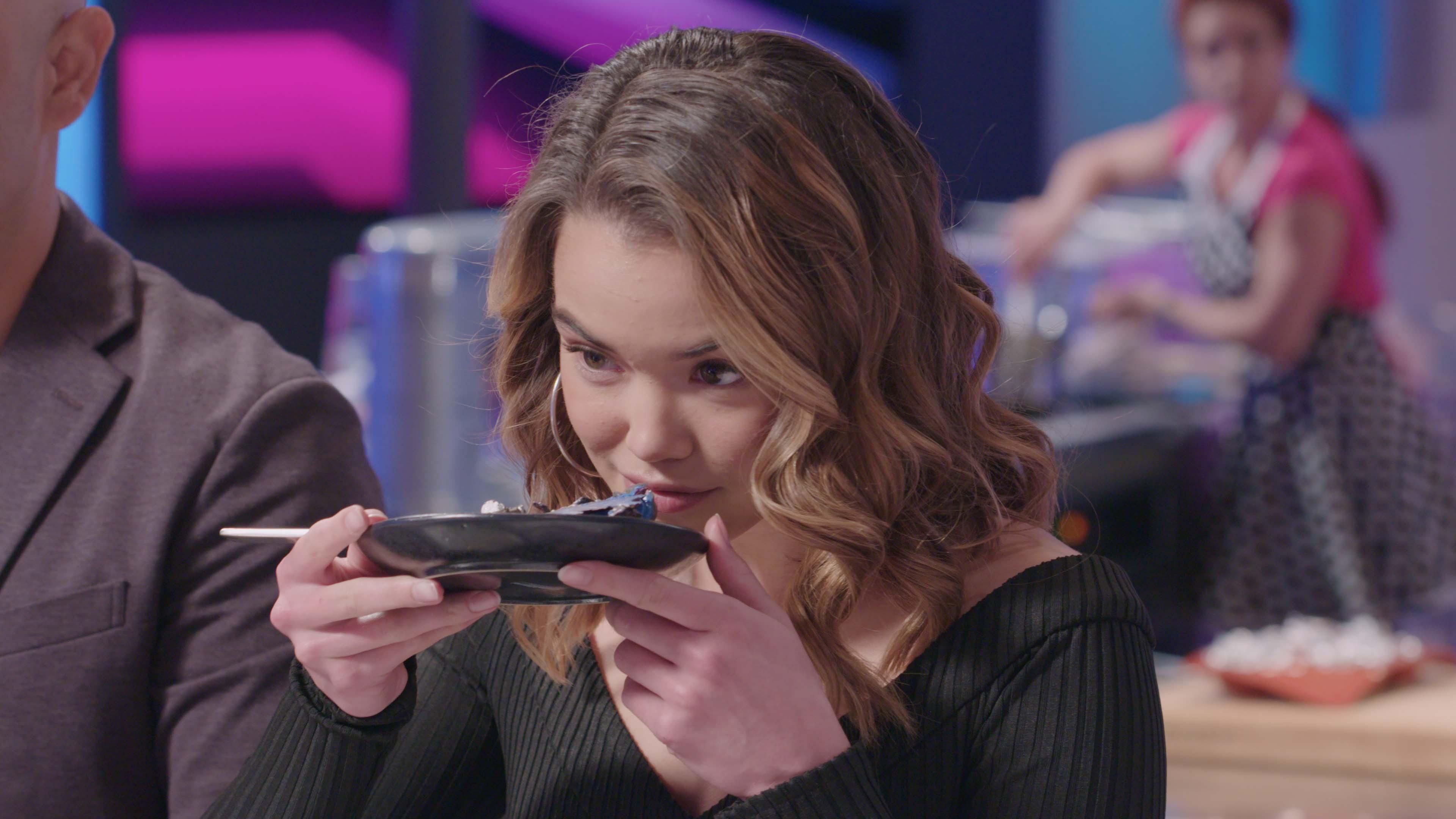 You might recognize her from the tween Netflix original series Alexa and Katie where she plays the protagonist Alexa Mendoza, a teen struggling with cancer. Paris joins the panel of judges while contestants attempt to make science-y desserts, beginning with space-themed cupcakes. "I'm excited to eat food," Paris says.
Don't miss Season 2 of Sugar Rush on Netflix today.