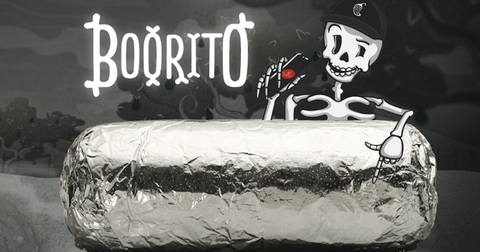 Spooktacular Halloween Food Deals You Won't Want to Miss
By Robin Zlotnick
With Halloween on the horizon, many of your favorite restaurants and brands are haunting us with spooktacular deals and freebies that we can't wait to get our skeletal hands on! From discounted "booritos" at Chipotle to free donuts at Krispy Kreme if you're in costume, this Halloween promises to be chock full of treats (in addition to all those tricks).
These are some of the best Halloween fast food deals out there.
Some of them even last into November, so don't worry if you're too busy scaring your neighbors or eating candy to head out on Halloween itself!