Everything We Know About 'The Handmaid's Tale' Season 3
Here is a recap of Season 1 and 2 of 'The Handmaid's Tale' — plus what you can expect from Season 3 of the Hulu series, starring Elisabeth Moss.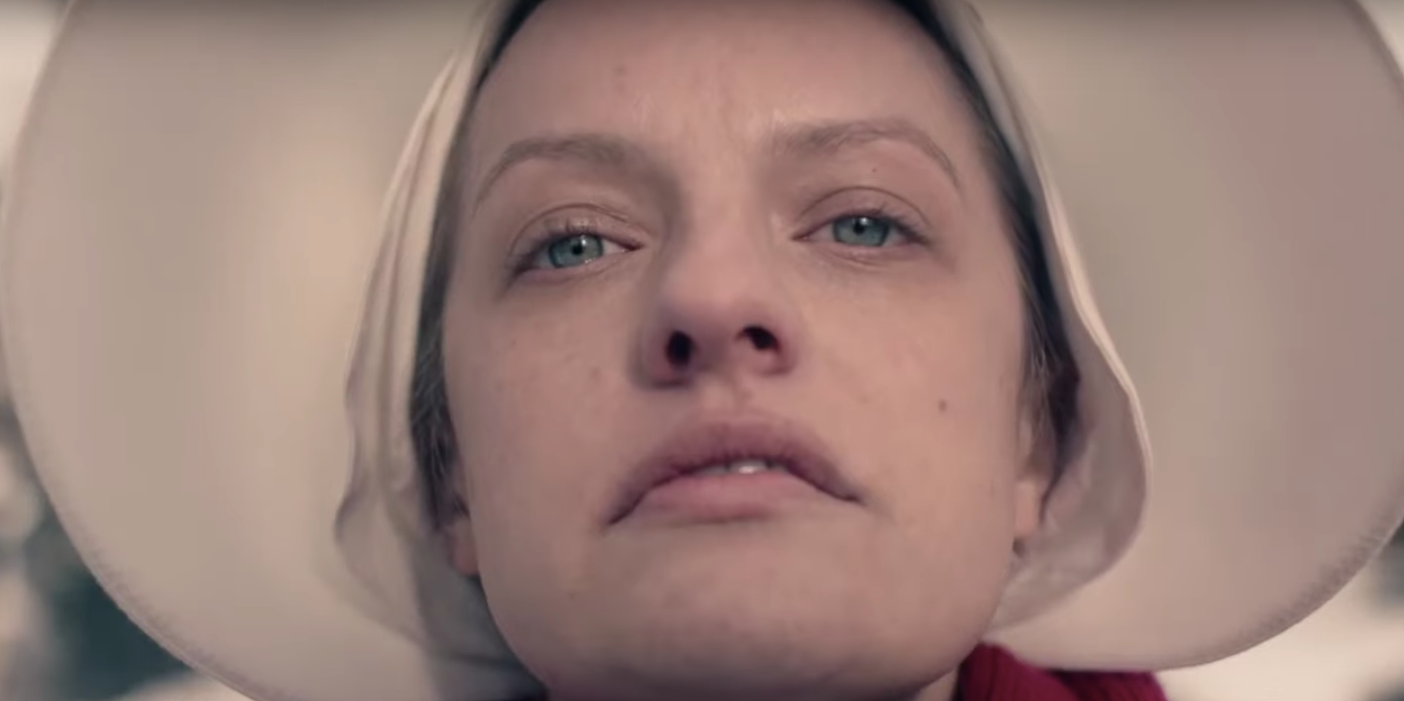 If you're a fan of Hulu's Original Series, The Handmaid's Tale, you're most likely agonizing over the beginning of the third season, which officially debuts on Wednesday, June 5. The dystopian drama's previous season ended almost a full year ago (all the way back in July 2018!) so it's safe to say there is a lot of anticipation surrounding season three.
Article continues below advertisement
At this point, a couple of trailers have been released for Handmaid's Tale Season 3, and it looks like it's going to be quite eventful. To jog your memory, Season 2 left off with a major cliff-hanger — when we last saw June (played by Elisabeth Moss) she was staying behind in Gilead, while she looks for her oldest daughter, Hannah (who is played by Jordana Blake). She leaves her newborn baby with Emily (played by Alexis Bledel) who is currently on the run to Canada. Yikes.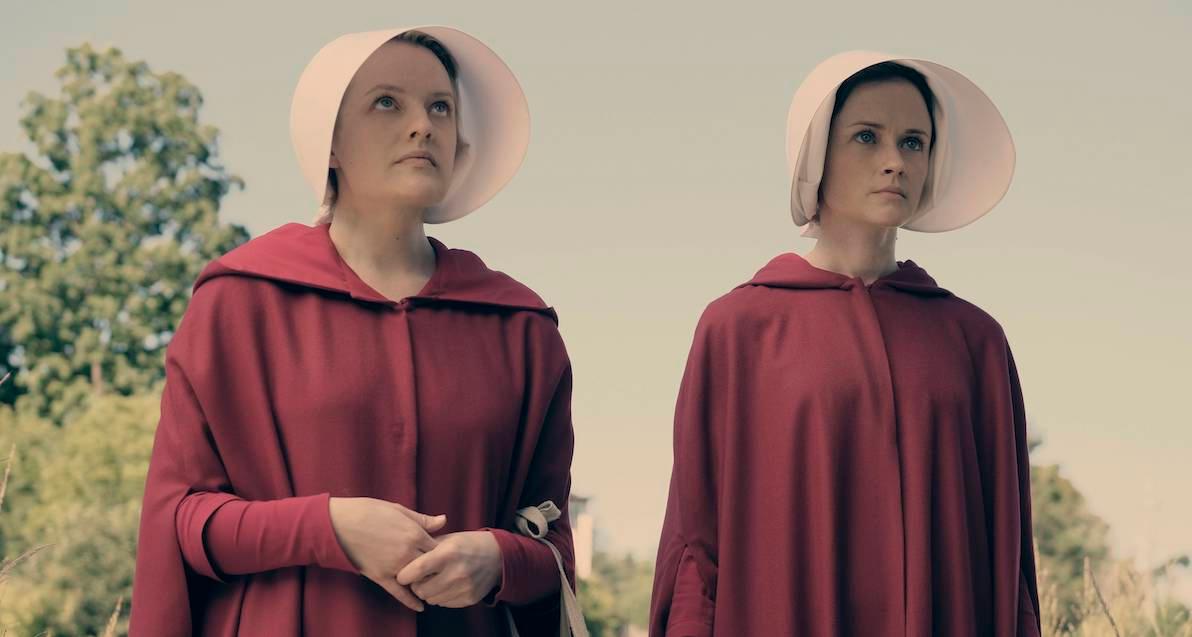 Article continues below advertisement
And in case that isn't enough of a recap, let's nosedive into what exactly has happened in these last couple of seasons, so you're fully prepared for what's about to happen. Grab some popcorn, take a deep breath, and brace yourselves for a whole lot of drama... this is about to be a real nail-biter.
To recap Season 1...
Before all women are stripped of their rights, separated from their families, and forced to have children for their male Commanders, June is married to Luke (played by O.T. Fagbenle). She is also a mother to her daughter, Hannah, and best friends with Moira (played by Samira Wiley).
Article continues below advertisement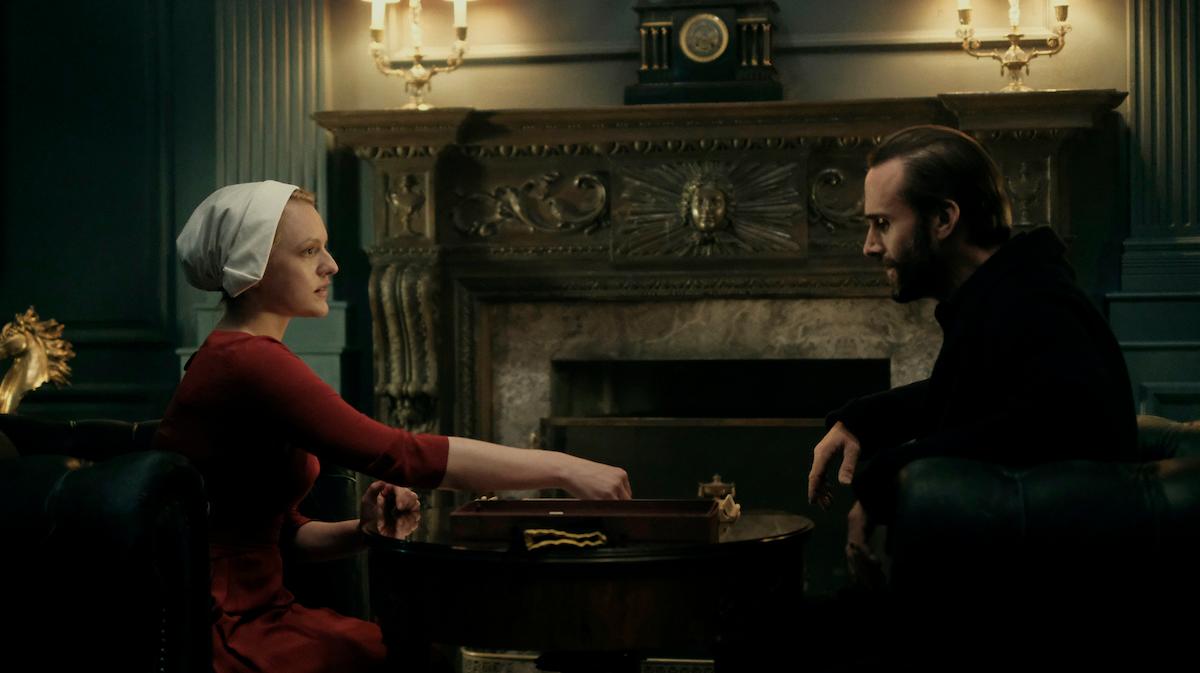 Everything changes when The Sons of Jacob, a religious group, attacks the government. Human rights are disbanded, and June is separated from her family, renamed Offred, and taken to a "learning center."
At the "learning center," Aunt Lydia (portrayed by Ann Dowd) teaches handmaid duties to "keep the human race alive" (meaning a Commander tries to impregnate them while they lay in the wife's lap). Commander Waterford (played by Joseph Fiennes) starts illegally inviting June/Offred over to play Scrabble and kiss, without his wife, Serena Joy (portrayed by Yvonne Strahovski) finding out.
Article continues below advertisement
Nick is the Commander's Eye (played by Max Minghella) which is someone who reports traitors, and he flirts with June regularly.
June finds Moira, and they try to escape. They make it to the subway, but June gets caught, and Moira runs free.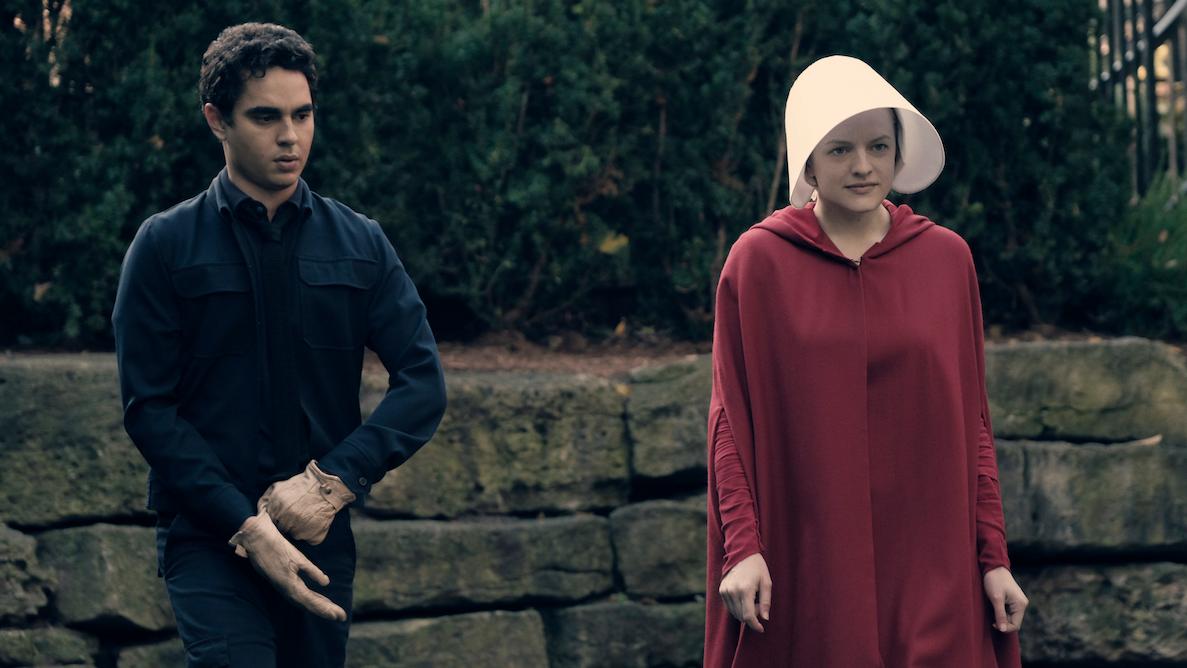 Article continues below advertisement
June's walking partner, Ofglen (formerly Emily), is a lesbian working for a resistance group. Emily gets replaced, because she has an affair with a Martha (which is a housekeeper). That Martha is hanged and gets replaced by another Martha named Rita (played by Amanda Brugel), and Emily gets "female genital mutilation surgery," so she can no longer enjoy sex. Another Handmaid named Janine (played by Madeline Brewer) also rebels and gets stoned, but the handmaids disobey and refuse to partake.
June eventually reunites with Moira, who was forced into prostitution. Moira steals a guard's clothing and drives to Canada to meet Luke, who escaped. They ban together to save June.
Waterford couldn't get June pregnant, so Serena hired Nick to sleep with her. Nick and June start sleeping together on their own, though, and June gets pregnant with Nick's baby. In the end, June is taken away in a black van, for refusing to stone Janine earlier on.
Article continues below advertisement
Then, in Season 2...
The Handmaids are punished for refusing to stone Janine last season, but June is spared when Aunt Lydia finds out she's pregnant.
Nick helps June escape to Canada. She makes it to the plane but gets caught, and is sent back to work. Nick is gifted a young bride named Eden (portrayed by Sydney Sweeney), despite the fact he loves June. Eden gets executed when she elopes with a guard named Isaac, and her father turns her in.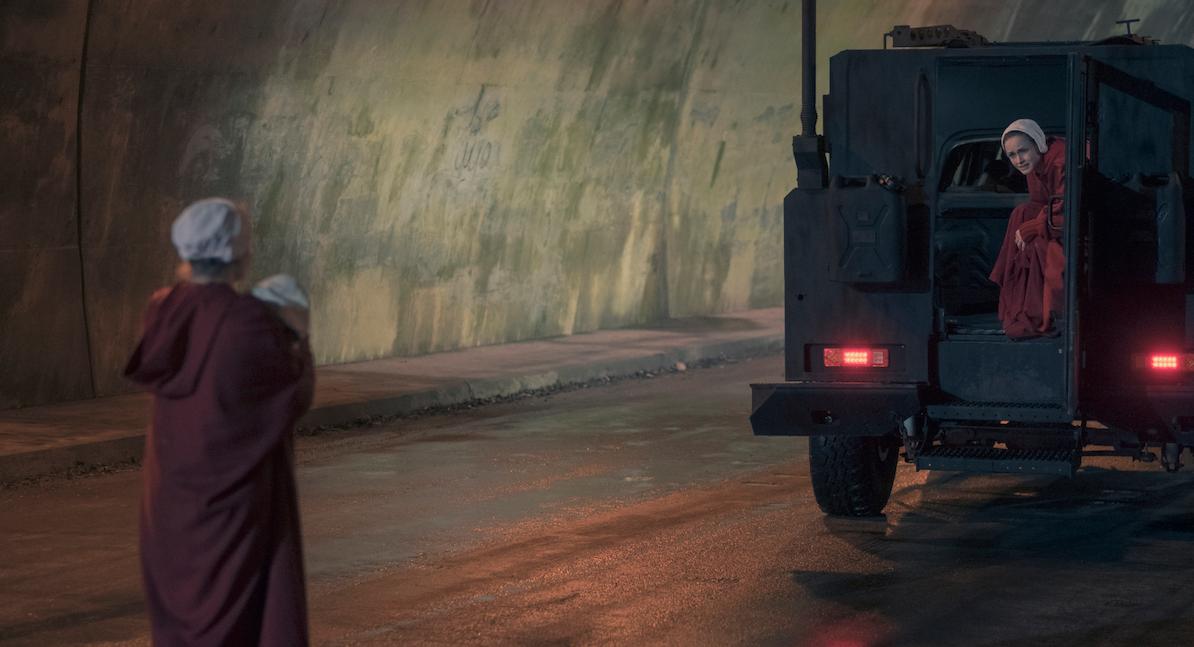 Article continues below advertisement
Emily and Janine had been punished for their crimes, but when the new Ofglen sets off a bomb to blow up Gilead, which kills 26 commanders and 31 handmaids, they're brought back because there is a handmaid shortage. June has her baby named Nichole.
Meanwhile, Nick meets Luke in Canada and tells him about June's whereabouts, and about her new baby. Luke doesn't know that Nick is the father, but Nick gives Luke his letters, and they publish them, in hopes that Canada will denounce Gilead.
Emily stabs Aunt Lydia and a fire breaks out. Rita encourages June and her mother, Holly (played by Cherry Jones), to escape. Commander Lawrence (portrayed by Rohan Mead) helps June and Emily escape in a van. Emily hops on and takes Nichole, while June stays behind.
Article continues below advertisement
The Season 3 trailer foreshadows more alliances and women working together.
The previous seasons had been largely focused on showing the bleakness and torture of this dystopian society, however, this season shows significant changes in June's mindset. As June says in the trailer, it's time to "wake up America." Sound familiar?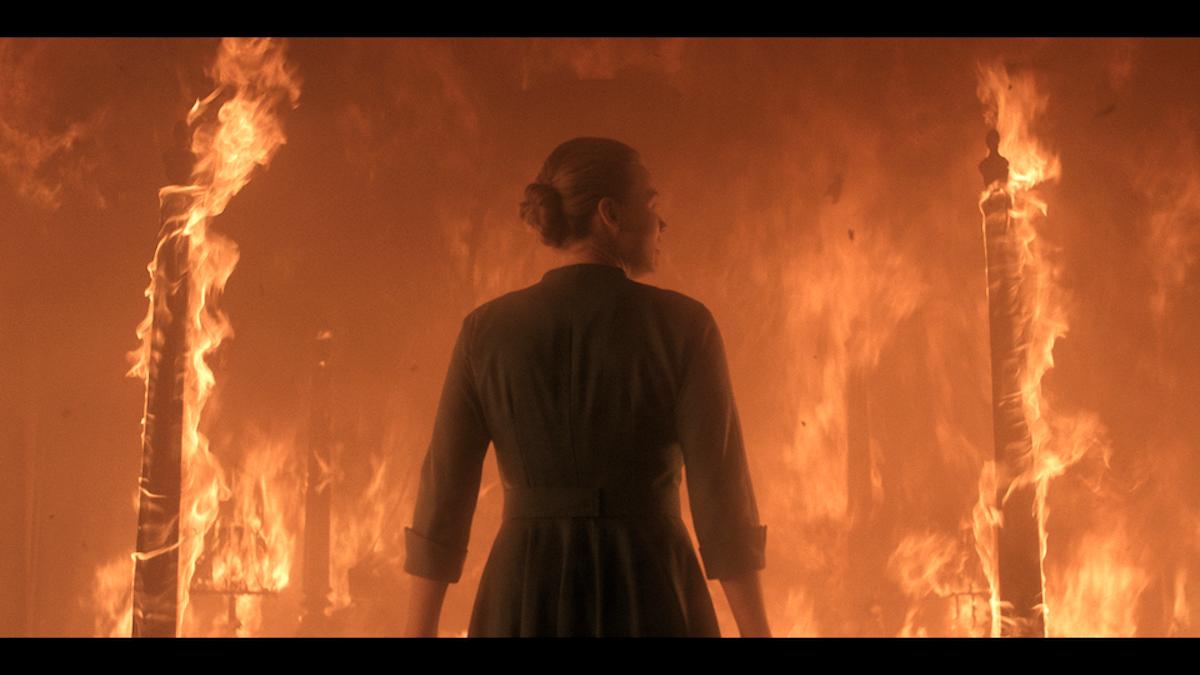 Article continues below advertisement
In terms of spoilers...
In an interview with USA Today, Executive Producer Warren Littlefield confirmed the premiere will begin with June walking back to Gilead, and Nichole is being hunted down by the U.S. government.
Serena and June appear to be working together, and the official trailer suggests Serena will use her power to go to Canada, to reunite June with her family.
Aunt Lydia is fine, despite getting stabbed. Per Digital Spy, the creators confirmed this is a wakeup call for her, which will open up her backstory.
Commander Lawrence will likely help Rita, Serena, June, and Nick with the Mayday resistance, according to Digital Spy. The creators confirmed in an interview with The Hollywood Reporter that he will play a bigger role this season, as he helps drive the resistance.
Article continues below advertisement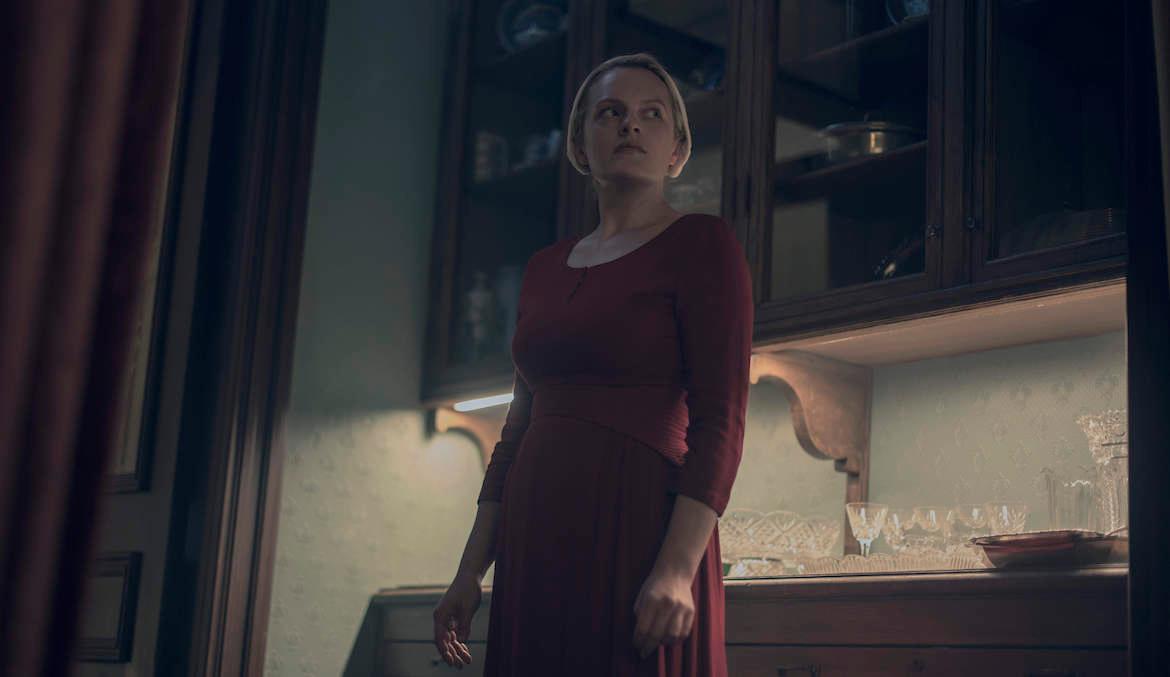 "I think there are a lot more rays of hope in the battle that we'll be feeling and experiencing in season three," Littlefield said in an interview with The Hollywood Reporter. "Against some overwhelming (odds), there is a sense of purpose and a sense of light in that tunnel."
Bottom line: it seems like things are looking up for the handmaids in season three. Season one and two definitely set the scene for the horrific state of Gilead, and it seems like the handmaids are now working together to start a revolution.
Stream Handmaid's Tale on Hulu now.