Here's How to Watch 'Love Island' Season 5 in the U.S.
'Love Island' is back for Season 5, and if you live in the U.S. and want to watch it, you'll have to get a little creative. Here are all the ways to watch 'Love Island'.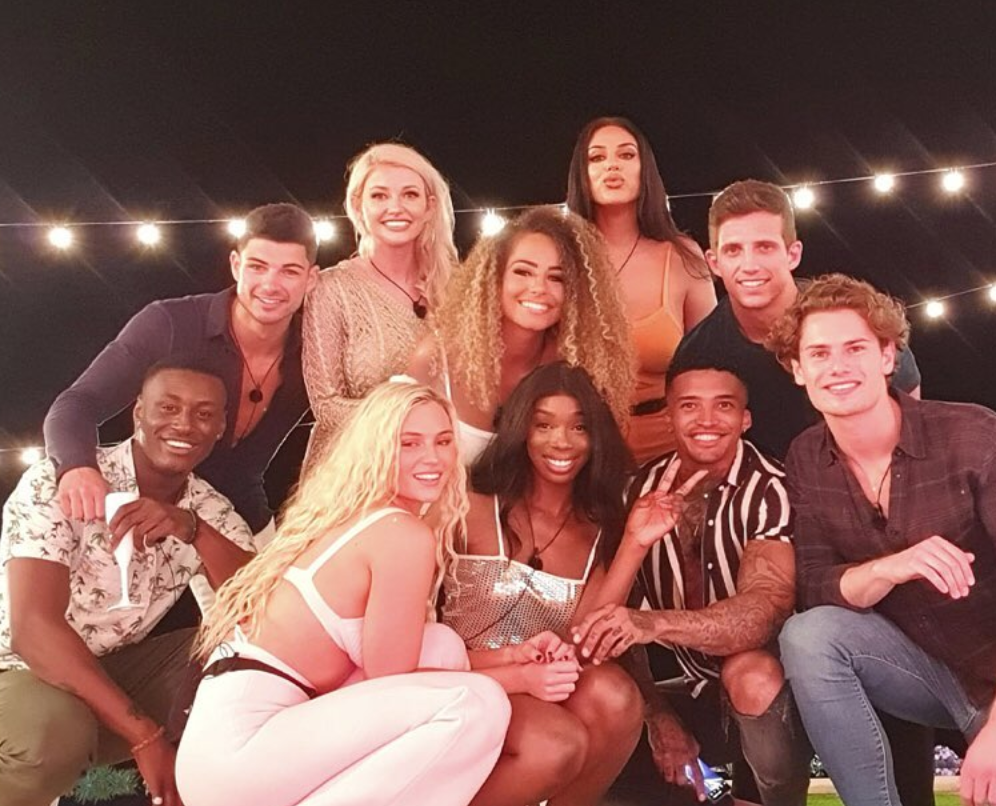 The British reality dating show, Love Island, is back for Season 5 tonight, June 3. If you've never tuned in to Love Island before, here's the 411: Single people are filmed moving to paradise with the goal of finding love. It's like those fantasies you had about getting stuck on an island with just your 5th-grade crush, but in real life.
Article continues below advertisement
To stay on the "love island" and win, contestants have to genuinely fall in love with each other (and do so convincingly) so that viewers decide who gets to stay and who's booted. Oh, and host Caroline Flack will be unexpectedly popping in to throw "curveballs" at contestants to test how strong their relationships really are.
Since Love Island is a British show...how do people in the U.S. get in on the action and watch?
Article continues below advertisement
First of all, if you live in the U.S. and you haven't seen the past seasons (1-4), there's an easy solution for that: Hulu! Unfortunately, Season 5 probably isn't streaming on Hulu (more on that in a second, though), so you're going to have to get a little more creative. If you really want to watch the latest season of Love Island, you'll need a VPN (Virtual Private Network), which changes your IP address's location, which then fools your laptop into thinking you're in the U.K. So, basically, yes, you have to become a low-key hacker. Check out PC Mag for a list of the best VPN providers.
Article continues below advertisement
Hulu *does* say it'll be adding new episodes of Season 5
Article continues below advertisement
As of eight hours ago, Hulu tweeted from their support account saying, "Good news! We will be getting new episodes of season 5 of Love Island! No date to share just yet for when they'll start joining our service, but keep the show in your Watchlist/My Stuff for updates." It's unclear whether Hulu means after the season airs, or if the streaming service will add the episodes as the season progresses. If you're desperate to watch the current season, follow Hulu's advice and keep tabs on Love Island. It might be coming to Hulu faster than we think.
Article continues below advertisement
Who's on Season 5 of Love Island anyway?
It's going to be a juicy season. The first batch of contestants include: Yewande Biala (a 23-year-old scientist from Dublin), Lucie Donlan (a 21-year-old surfer from Cornwall), Amber Gill (a Tom Hardy-loving 21-year-old from Newcastle), Amy Hart (a 26-year-old from Sussex who really wants to find "the one"), Anna Vakili (a 28-year-old pharmacist who's been described as "the British Kim K."), Anton Danyluk (a 24-year-old with great eyebrows), Tommy Fury (a 20-year-old boxer who definitely looks like a 20-year-old boxer), Joe Garratt (a 22-year-old catering company owner from London), Michael Griffiths (a 27-year-old firefighter), Sherif Lanre (a 20-year-old chef and rugby player from London), Callum Macleod (a 28-year-old aircraft engineer), and Curtis Pritchard (a 23-year-old ballroom dancer from Shropshire). Literally everyone is ridiculously good-looking.
Article continues below advertisement
Season 5 is supposed to be different from past seasons
Article continues below advertisement
Love Island producers over at ITV2 stated that in order to support contestants with their mental health, they would hire psychological consultants, according to Cosmopolitan. These consultants would train the Mental Health First Aid, a team that will be present during filming. All contestants' medical histories will be thoroughly reviewed and medical professionals will educate everyone on the "potential implications of taking part in the show" before they join.
The reason for the extra precaution? Two former Love Island contestants recently committed suicide. First Sophie Gradon in June 2018, and then Mike Thalassitis this past March. According to Cosmopolitan, the show was criticized over the way it handled former contestants' mental health. According to The Independent, "Despite its popularity, the show has faced opprobrium in recent years, with 2018's series receiving more than 4,100 complaints ranging from the footage that was aired to how contestants treated one another."
Article continues below advertisement
Creative Director ITV Studios Entertainment Richard Cowles stated, "Due to the success of the show our Islanders can find themselves in the public eye following their appearance. We really want to make sure they have given real consideration to this and what appearing on TV entails. Discussing all of this with us forms a big part of the casting process and, ultimately, their decision to take part."
Love Island will air every Sunday (after tonight's premiere) on ITV2.