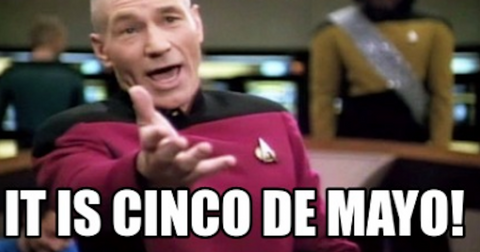 17 Relatable Cinco de Mayo Memes for Every One of Your 5/5 Moods
By Pippa Raga

Updated
This Sunday is May 5th, otherwise known to Americans as Cinco de Mayo, or the day after May the Fourth. Which means it's time to brace ourselves for an Instagram full of people binge-drinking tequila without the slightest idea of what they're celebrating. Whether you can't wait to get in on all the drink and food specials on offer this weekend, or just want some funny and honest memes to send to your friends, we've got you covered for Cinco de Mayo.
Keep scrolling for the most relatable Cinco de Drinko memes to share with your non-Mexican friends.
1. Trivia Question: What does Cinco de Mayo actually celebrate?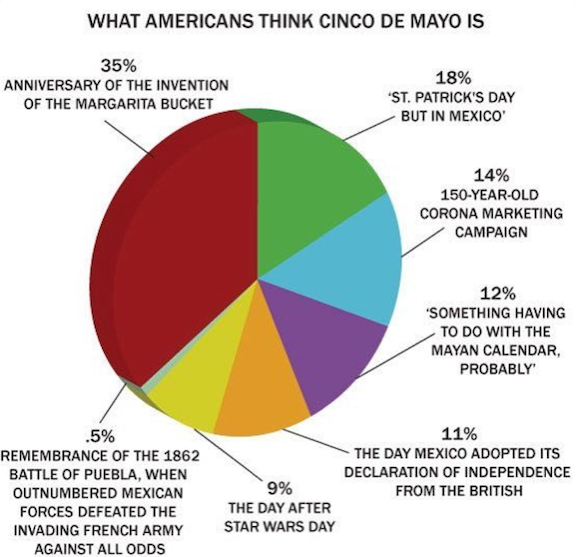 We celebrate it a lot more in the States than even the Mexicans of Puebla. Extra trivia points for you: Mexican Independence Day is celebrated on September 16.
2. Break out those maracas and tiny sombreros!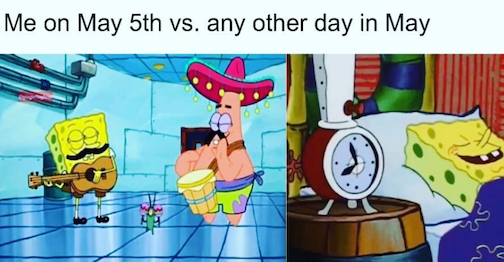 It's the one day a year it's borderline socially acceptable to do so, so if you've been itching to sing mariachi songs and buy a piñata, run, don't walk to do so on Sunday.
3. All drinking holidays are kind of the same...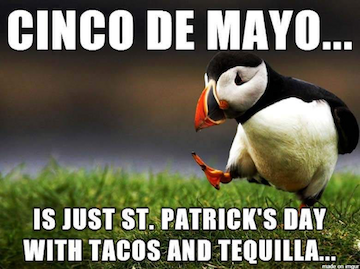 Don't @ me... For what it's worth, tacos and tequila beat shamrock shakes any day of the week.
4. We all have that friend who's into *technicalities*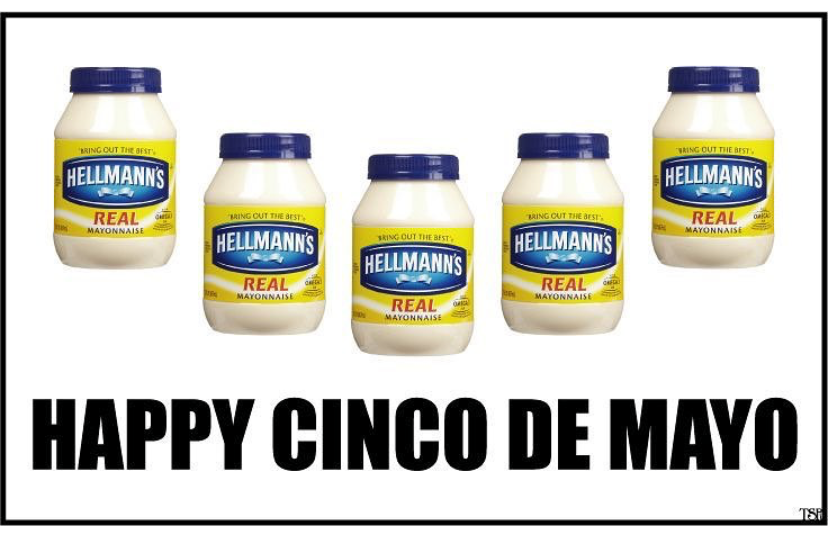 5. Get ready for all your favorite GoT characters dressed up in sombreros...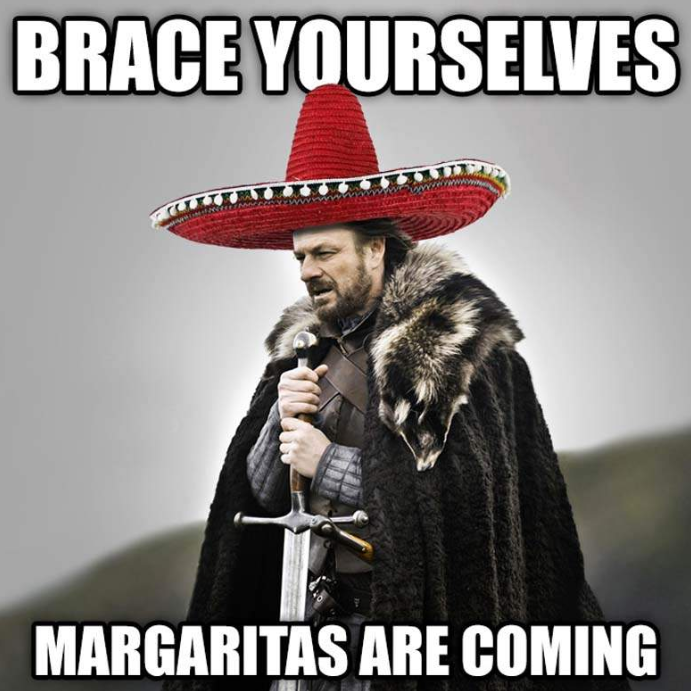 Or not? A girl can dream, right?
6. *Face palm*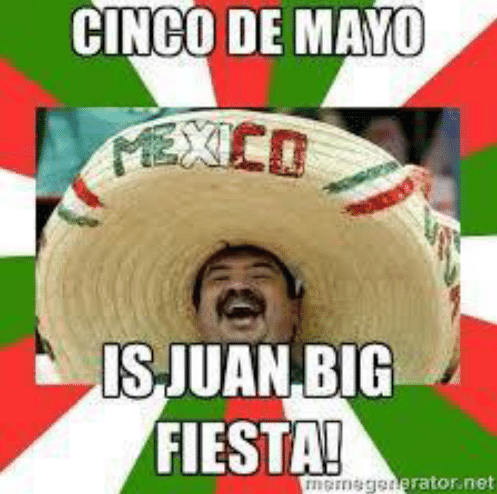 Alternately: "I hate Cinco de Mayo," said no Juan ever. I'll be here with the jokes all day.
7. Dogs in sombreros?! Do it!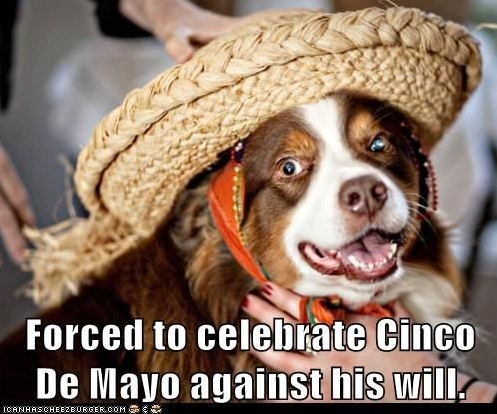 Sorry about the consent thing, pooch. But just think of all the cute pictures you'll be in!
8. The cats can get in on the fun as well.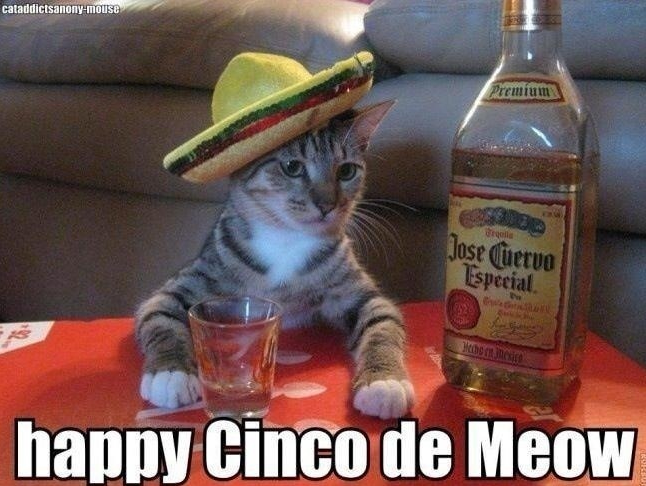 Disclaimer: Do not feed your cat tequila.
9. Honestly me every time friends ask what we're doing for Cinco de Mayo...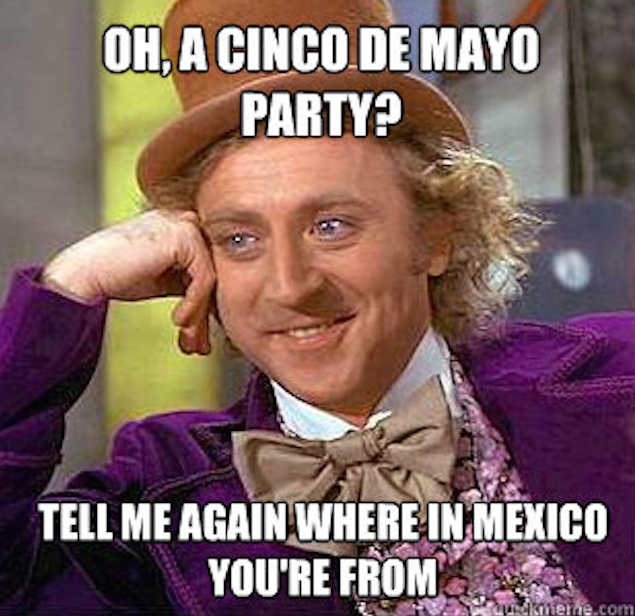 Though I'm pretty sure down in Mexico, Cinco de Mayo is just... May 5th.
10. What did I just say?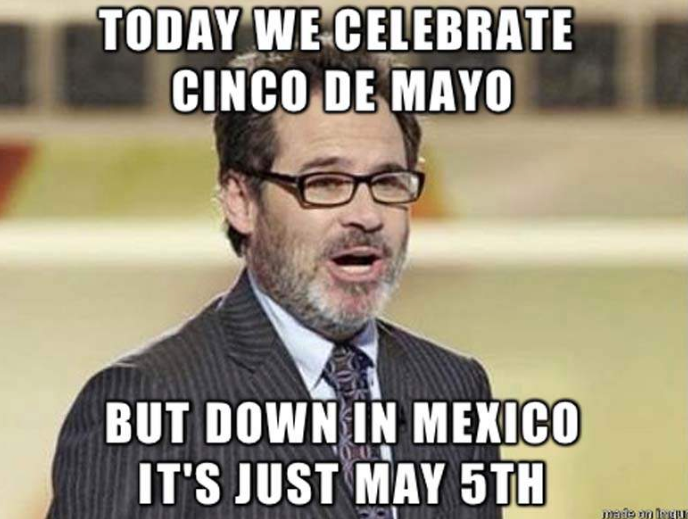 However, why not take the Cinco de Mayo spirit and support our local Mexican-owned businesses this Sunday? You know their tacos will be 10x better than whatever they're cooking up this weekend at Taco Bell.
11. You tell them, Batman!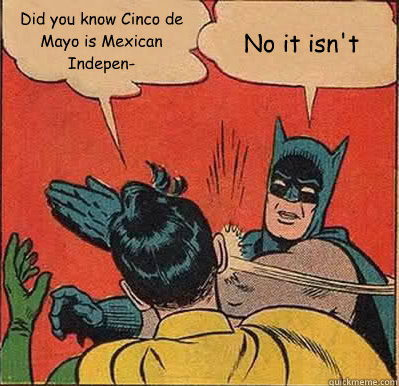 Permission to slap any of your friends who try and tell you this is why we celebrate Cinco de Mayo this weekend.
12. Actually just tell me one thing about Mexico other than that you once spent spring break in Cancun.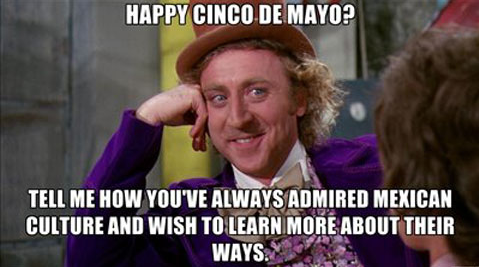 Bonus points if you have any fun facts to share about the Franco-Mexican War.
13. Let's just be upfront about what we're celebrating!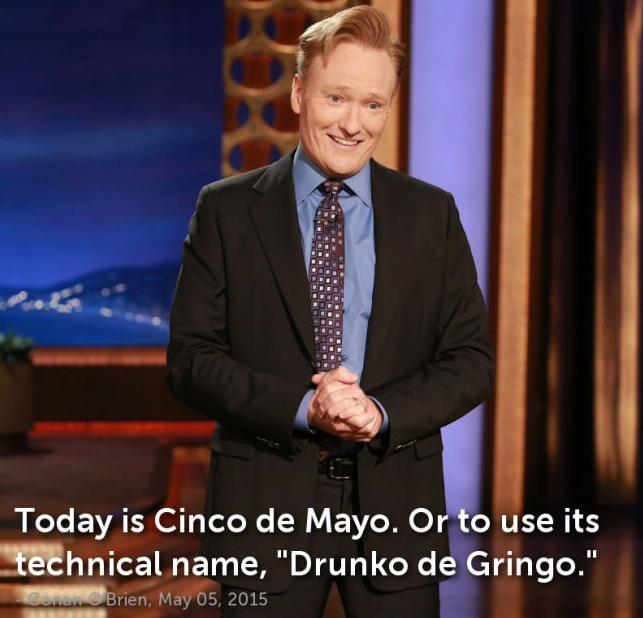 I'd be so much more down to hit the bars for Drunko de Gringo, TBQH.
14. Send this to that friend of yours who's still celebrating May the Fourth.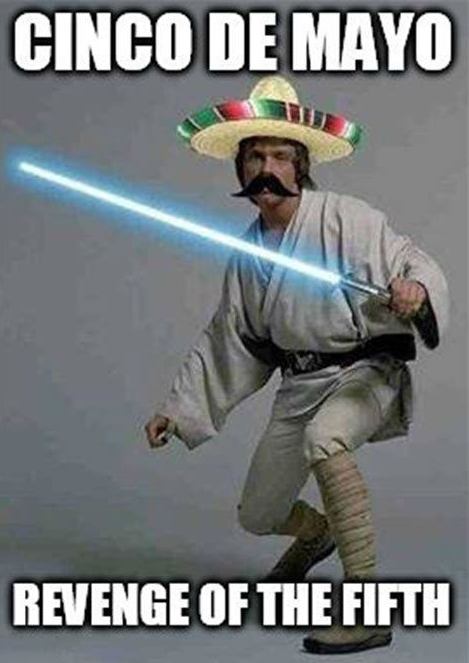 15. One more, for good measure.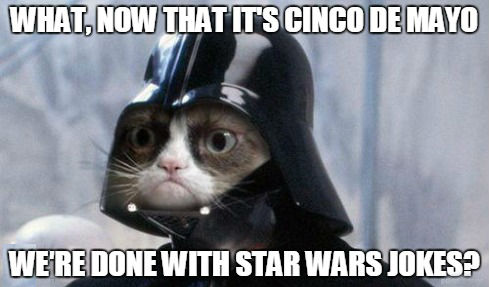 I don't know who needed to see this adorable cat in a Darth Vader outfit, but you're welcome.
16. I've said it before and I'll say it again.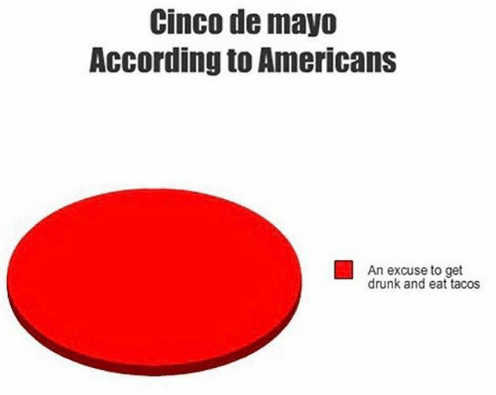 Let's just call a spade a spade.
17. Accurate weekend plans.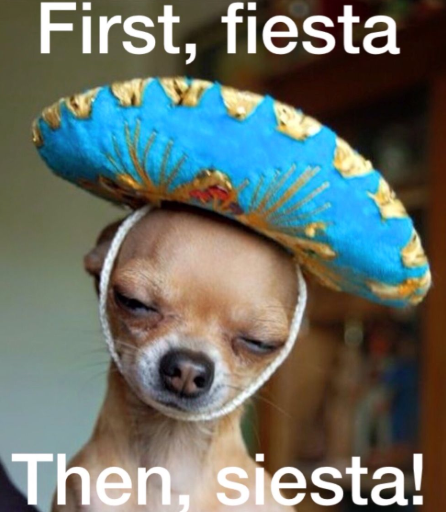 Honest portrait of what we'll all look like after celebrating Cinco de Mayo this weekend.
Drink responsibly, brush up on your high school Spanish and stay woke!