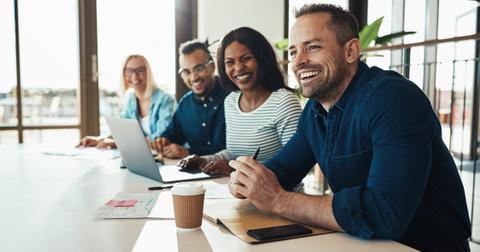 Check out These Hilarious Work Anniversary Memes to Send to Your Co-Workers
By Gabrielle Bernardini

Updated
Yes, you've survived a year... or possibly a few at your current place of employment. Therefore, we feel that's cause for celebration. Your work anniversary may not seem like a huge milestone in your life, or your co-workers' — but it's a nice reminder that you've been working hard for your company (and boss) for 365 days.
Maybe you want to ask for a pay increase? Take that vacation time you've been promised. Or you could start looking for a new job if you feel you've been at your company too long and there is no more room for growth. Either way, we've rounded up some hilarious work anniversary memes to share with your co-workers.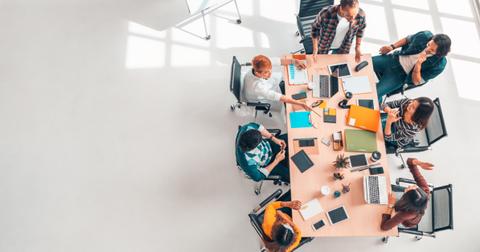 While some of us have been telecommuting to the "office" due to the current coronavirus pandemic (also known as COVID-19), sending a meme is a fun way to keep in touch with your colleagues and show them some love.
Check out these hilarious work anniversary memes to send to your co-workers!
To celebrate your co-worker's anniversary, here are a few memes to send their way.
Send this Oprah-inspired work anniversary meme to your fellow colleagues. "You get another day of work!" the meme reads. If your co-worker is a fan of the talk show host, they'll get the joke.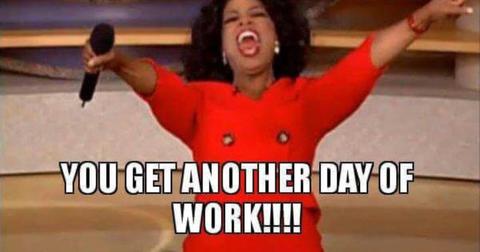 If you're looking to send an extremely dramatic meme to your co-worker, share this pic of Liam Neeson from the hit film Taken. "I will find you. And I will wish you a Happy Anniversary," the caption states.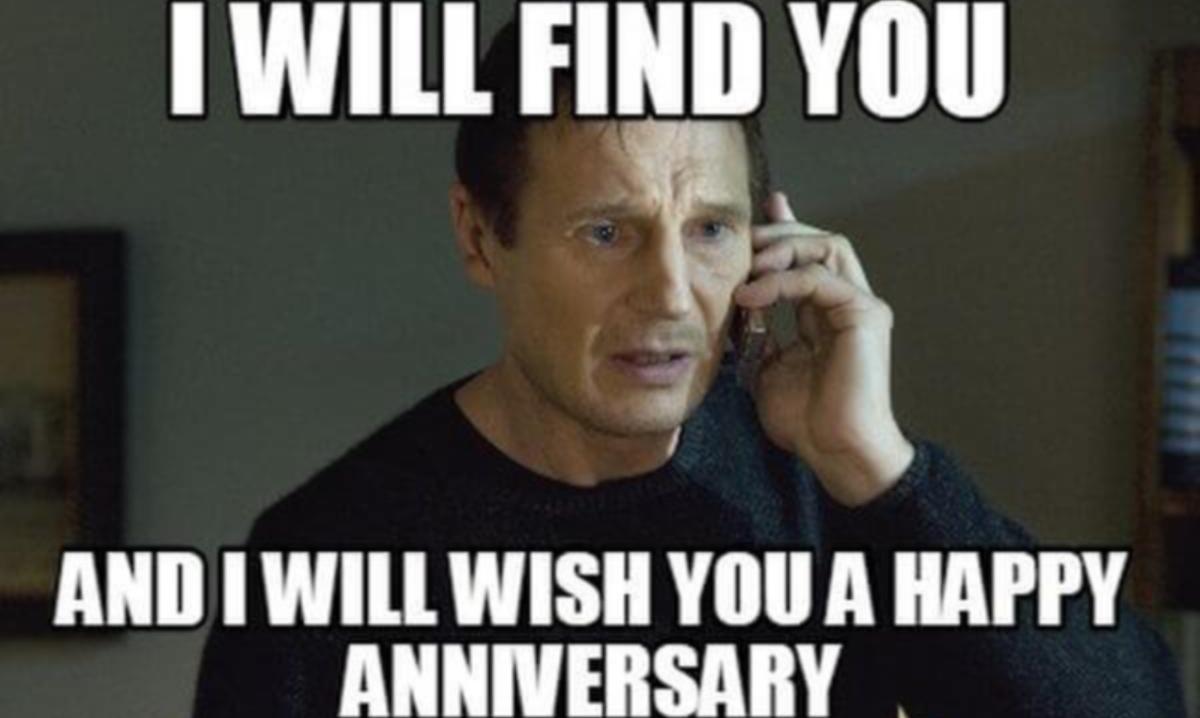 If your friend has been working alongside you, participating in the daily grind, you may want to send that person this funny meme. "You mean to tell me you like working here," this meme says.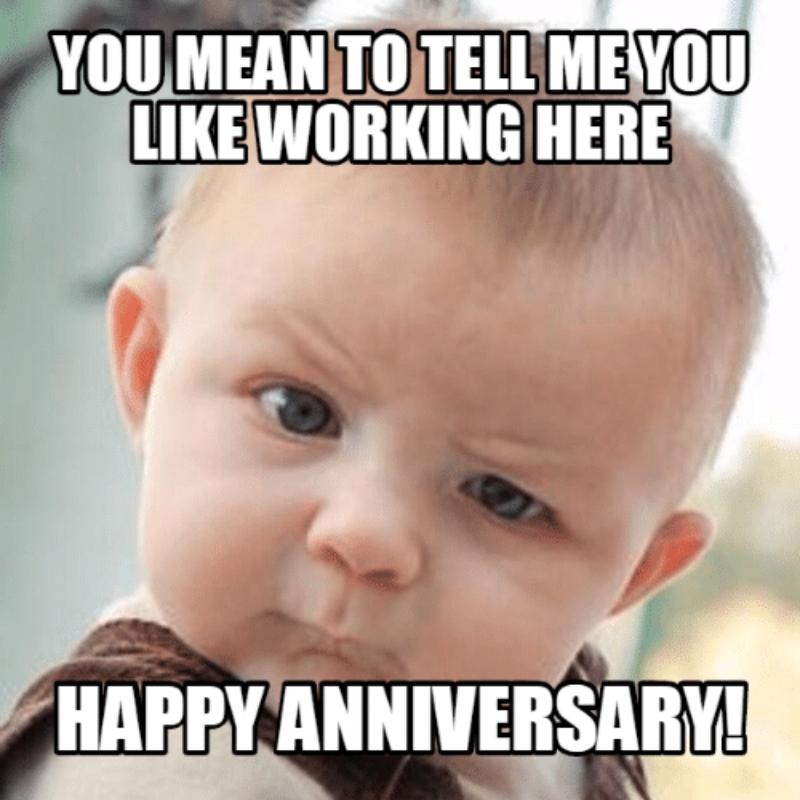 After celebrating your anniversary with the company, you may want to sit down for a meeting with your employers to ask for more money for the job you're doing. Here's a meme to send to your co-workers or family members when your boss has made it clear that you are not getting any extra money in your pay check.
That moment when you ask your boss for a raise ...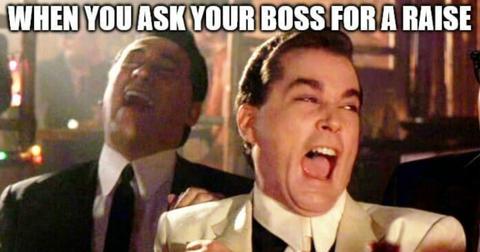 When you've yet again sacrificed your personal life for another year for the sake of the company and yet asking your boss for a pay increase seems like the most outlandish request.
Happy work anniversary.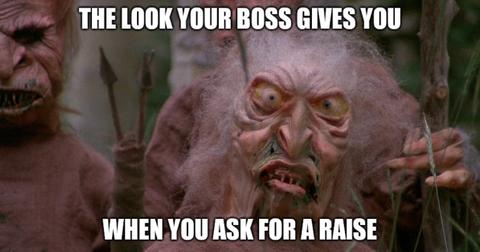 If you've been with your company for a long time and are celebrating yet another anniversary, this meme is for you. That moment when you look around the office at the newer staff members remembering what it's like to be so hopeful and full of ideas.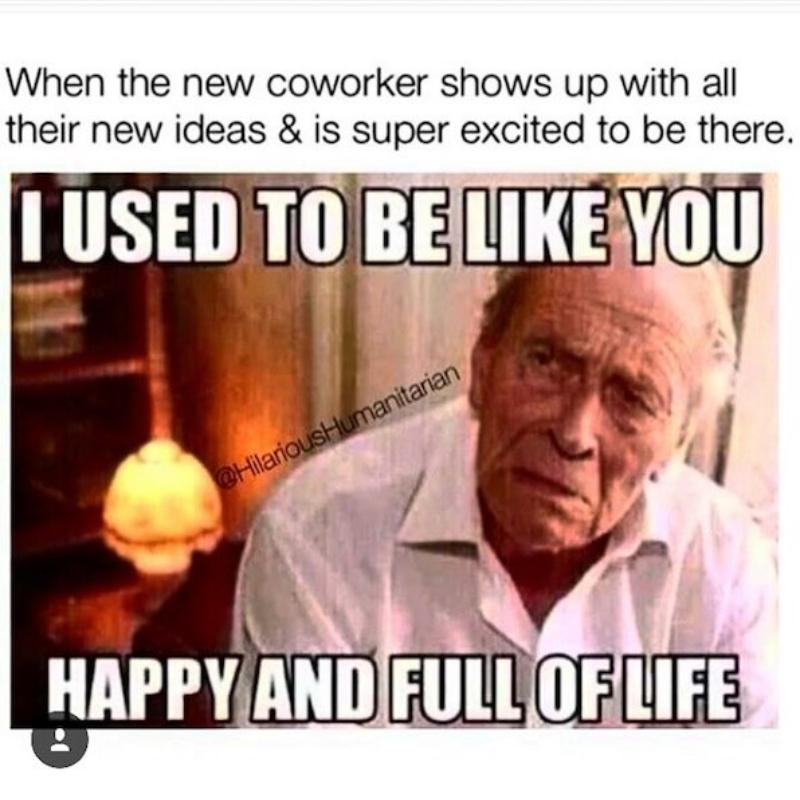 Celebrating a work anniversary may mean that you are no longer the new person at the company. But, sometimes that could mean you are tasked with showing newer employees the lay of the land aka the office space.
If your co-worker is usually tasked with this job, be sure to send this meme to them on their work anniversary. We're sure they'll get a good laugh.