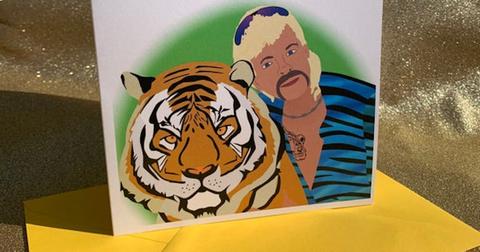 There's No Better Way to Wish 'Tiger King' Fans Happy Birthday Than With These Memes
By Mustafa Gatollari

Updated
Tiger King is now an indelible part of our current collective social-consciousness whether we like it or not. References to Joe Exotic, Carole Baskin, Mario Tabraue, Doc Antle, Jeff Lowe, and all of the craziness documented in the incredible series will be around for a very, very long time.
Naturally, tons of memes have spawned from the Netflix phenomenon, like these happy birthday cards and wishes people have created to share their love of it.
Some people go a little further than others with the 'Tiger King' birthday memes.
Like this wonderful Joe Exotic marzipan masterpiece that features everyone's favorite private zoo owner with a mullet.
But there are some "unofficial" birthday cards in addition to cakes.
I don't think these are licensed materials, but I wish you could find this in the card aisle at the pharmacy.
Then you've got people who get creative with photoshop.
Sure, it's nowhere near as impressive as Dax Shepard's, but this one is pretty good.
Some of the memes are just straight Big Cat themed.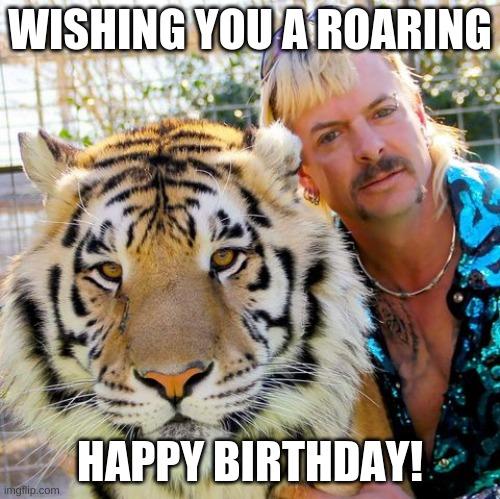 Others, of course, take potshots at Carole.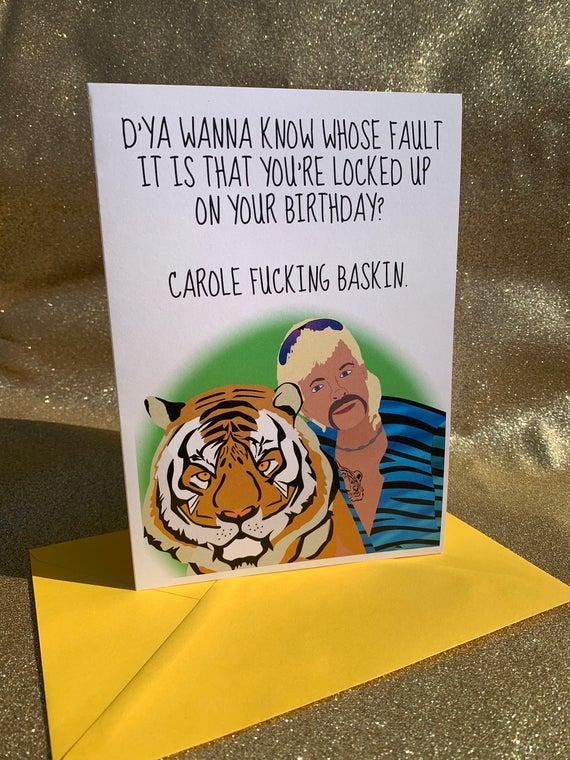 This is an actual card you can buy on Etsy. I'm so glad people are actually making these. So fantastic.
These homemade ones are fantastic too.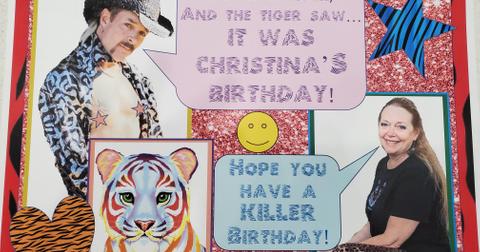 Joe Exotic and Carole Baskin on the same card? Fantastic!
Hey all you cool cats and kittens.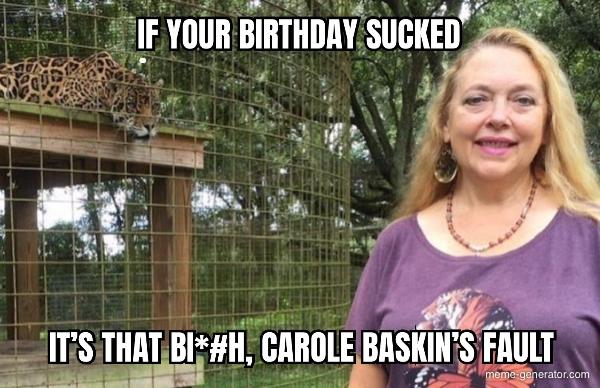 Maybe you just want a meme with Carole Baskin in it? No one can fault you for that. Note: You may not want to give this to a significant other whose murder you may or may not be allegedly plotting, just FYI.
Some of the "cards" have practical advice.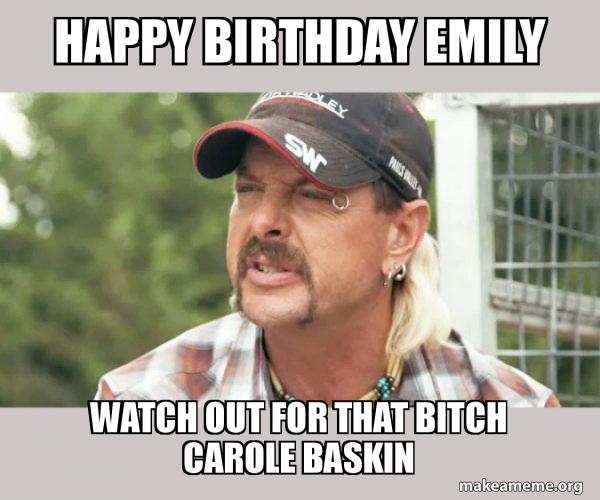 Obviously, Joe's a little biased, but his words of advice are sound if you happen to be a secret millionaire with an affinity for collecting exotic animals, specifically big cats.
Who doesn't love to party on their birthday?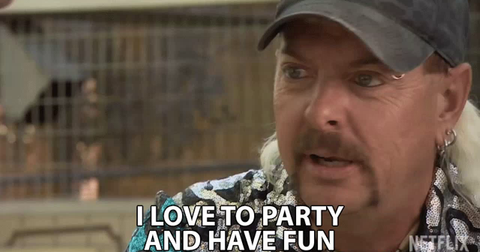 Here's this wonderful little meme to help kickstart the festivities.
Don't you hate birthday gift shopping?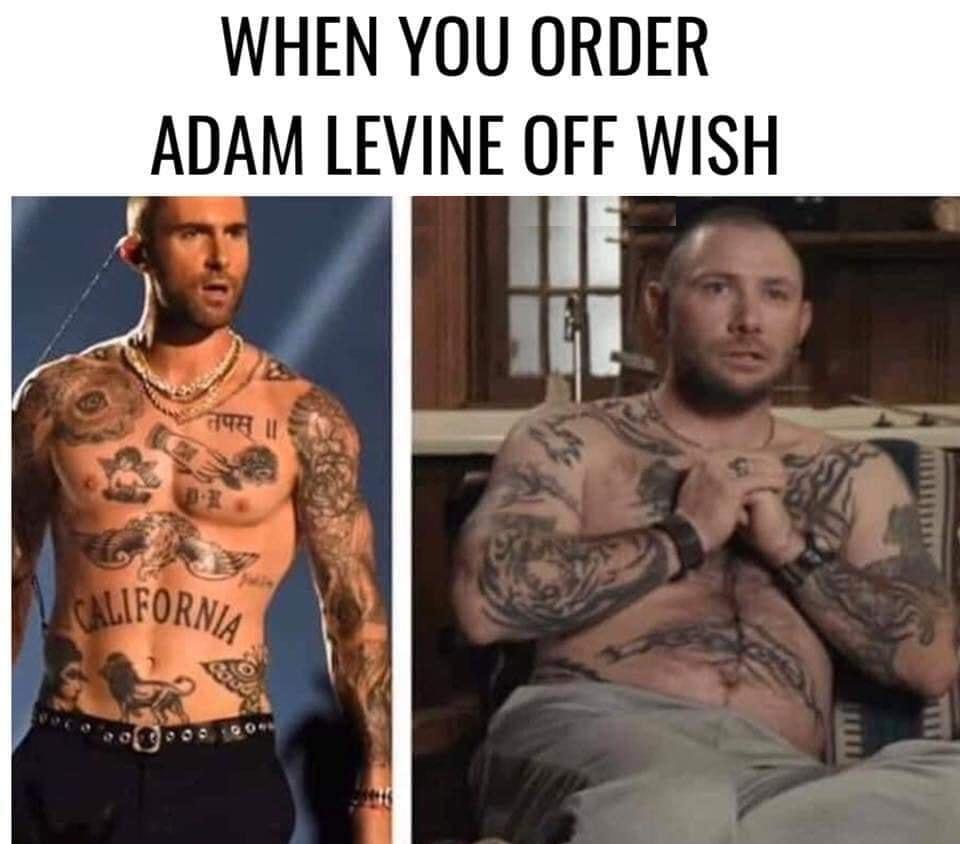 You thought that the gift was going to be Adam Levine, and then you ended up with shirtless couch John Finlay.
Here's a nice little animated Joe Exotic.
Courtesy of Twisted Doodles.
Publix is doing it right.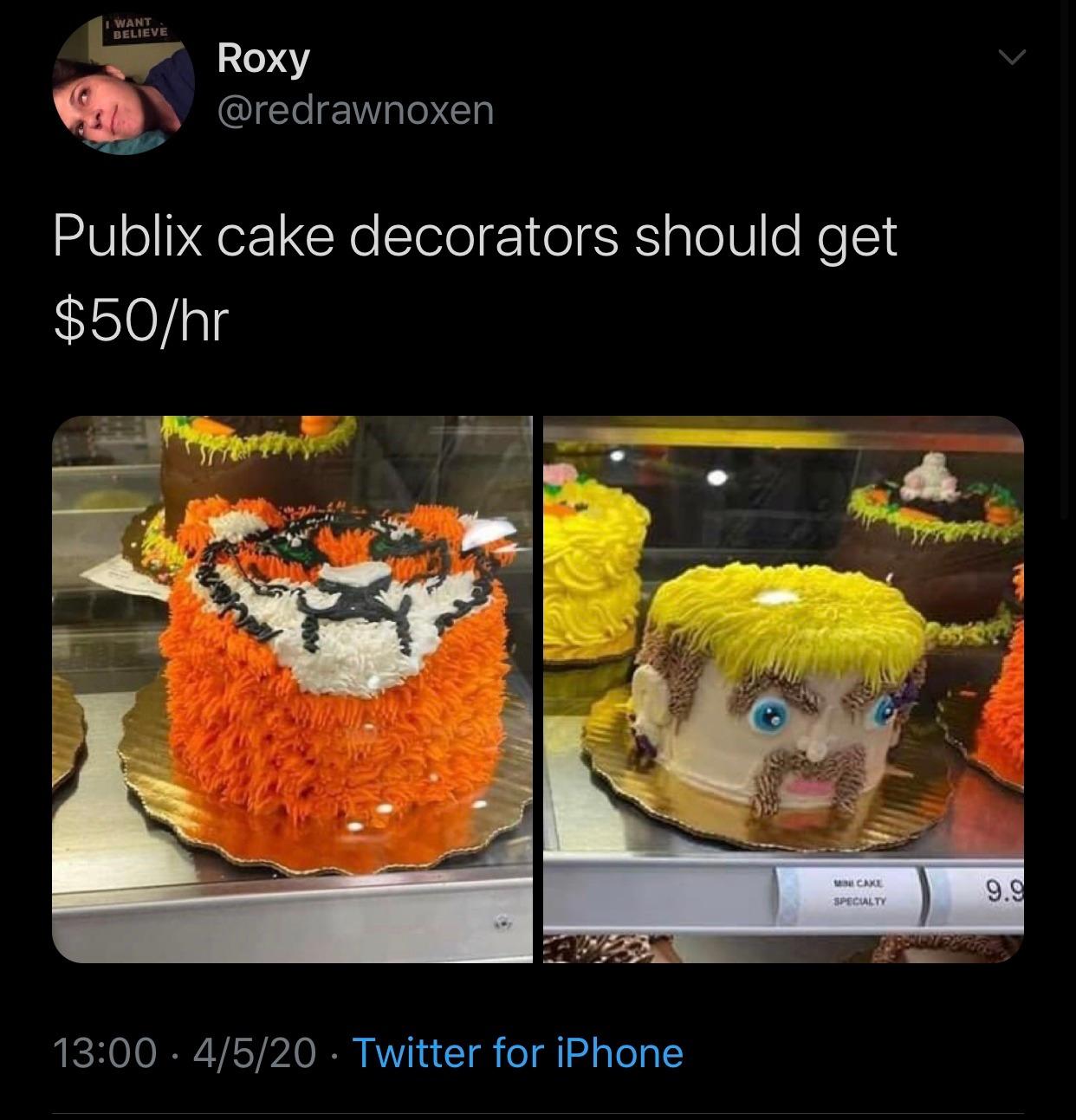 I know that Joe Exotic is originally from Oklahoma, but you have to admit that there's something undeniably Floridian about Tiger King, and Publix is Florida's grocery store.
The best 'Tiger King' themed birthday ever.
I love how they thought of pretty much everything.
If there's this much excitement about 'Tiger King' birthdays...
Can you imagine what it's going to be like come Halloween time?
I need this cake in my life.
And in my belly. Such incredible art. Such attention to detail.
Also, I love the 'Tiger King' themed birthday, but...
...I don't think the kids are big fans of the docu-series. Unless these are two of the coolest parents ever and are raising their kids right to appreciate the finer things in life. And by finer things I mean true crime stories involving tigers and meth.