The Mother of Miss Universe 2021 Winner Harnaaz Sandhu Didn't Watch Her Daughter Win, but for Good Reason
Miss India Harnaaz Sandhu has been crowned Miss Universe 2021. Parents PS and Ruby Harnaaz were extremely grateful for her win. Here's what we know about them.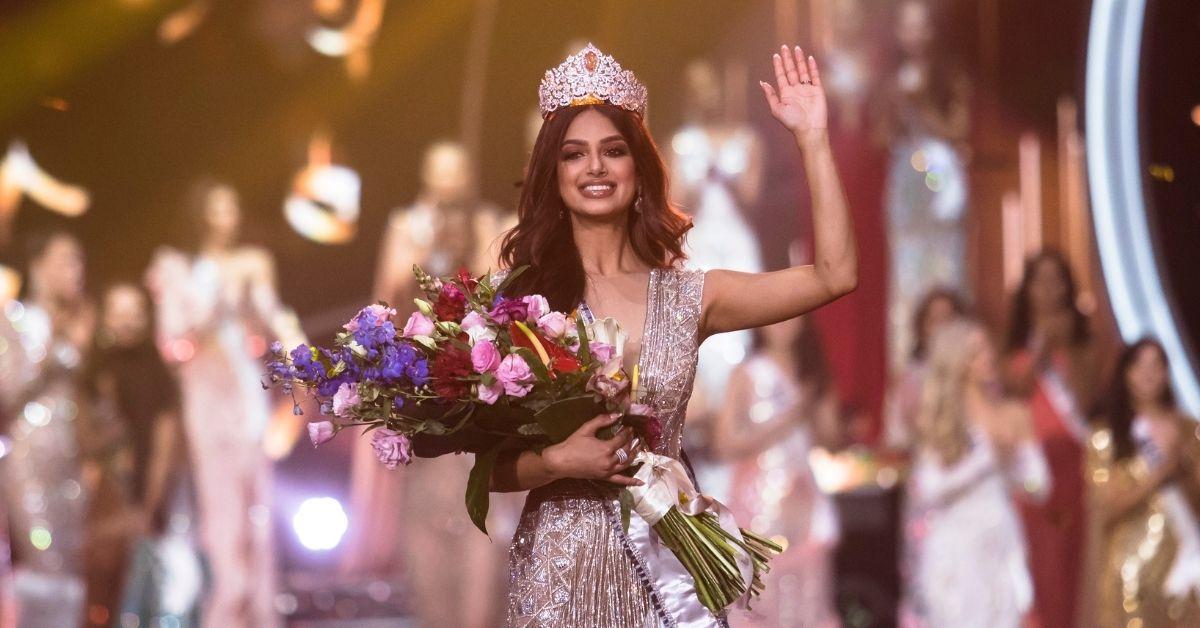 On Dec. 12, Miss India Harnaaz Sandhu was officially crowned Miss Universe 2021. The 21-year-old actress, who is currently studying for a master's degree in public administration, beat out 79 other contestants from all over the world to win this prestigious honor. Placing beside her was runner-up Miss Paraguay Nadia Ferreira and second runner-up Miss South Africa Lalela Mswane.
Article continues below advertisement
Harnaaz's parents were extremely grateful after finding out about their daughter's win. The newly-minted Miss Universe 2021 actually comes from a rather unique (but extremely supportive) family dynamic.
Keep scrolling to learn everything we know about Harnaaz's parents and family.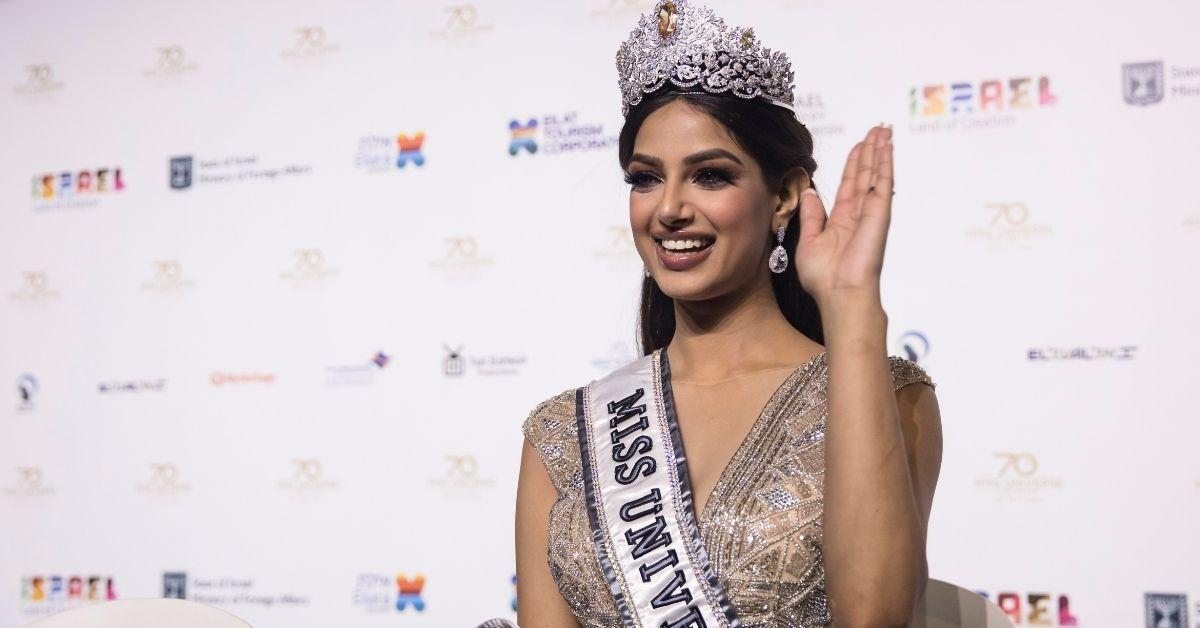 Article continues below advertisement
Harnaaz Sandhu's mother Ruby Sandhu piqued her interest in female empowerment.
Harnaaz's passion for empowering and helping women ultimately helped her gain momentum in the competition. Mom Ruby Sandhu, who broke generations of patriarchy to become a gynecologist, has heavily inspired her.
In fact, Harnaaz grew up working with her mom at health camps that addressed women's health and menstrual hygiene.
Article continues below advertisement
Following her daughter's win, Ruby spoke with the Times of India. "Right now, I am super excited and cannot express my feelings. I'm getting goosebumps after her massive win. You can say yeh sab ek maa ki feelings hai," she shared.
The proud mom also revealed something shocking: She didn't watch the live ceremony. However, that was only because she went to the Gurudwara, a place to worship, to pray for Harnaaz's success.
"I was only praying that Harnaaz should win the crown and had told God that I will only go home if my daughter wins," Ruby said, noting that her other kids were keeping her updated via text about the pageant.
"When Harnaaz won, I was literally crying like a baby and my tears welled up in my mask. I am thankful to God for this win. I don't know how to express my happiness," she told the outlet.
Article continues below advertisement
Harnaaz also has so much love for her mom. In October, after Harnaaz left her family for the pageant, she shared a sweet note on Instagram about Ruby: "My mom has been my biggest inspiration. She is the creator of my dreams and the ladder to achieve the same. I already miss you mom. Stay strong the way you are and keep inspiring me and others," she wrote.
Article continues below advertisement
Harnaaz Sandhu is the only woman in her extended family — and father PS Sandhu is so grateful for her.
Harnaaz has been a blessing to her family from the day she was born. Her immediate family consists of her, her father PS, her mother Ruby, and her brother Harnoor. However, her dad discussed how Haraaz stands out amongst the entire Sandhu clan. "My father has 17 brothers and Harnaaz is the only female child in the whole extended Sandhu family," he told India Today.
Furthermore, he discussed how raising a daughter was different than raising a son. "As Punjabis, we like to have a lot of butter, parathas, and ghee. But Harnaaz always avoids eating oily food. She mostly has fruits and salads. She loves to cook as well. She is a total foodie and enjoys ice creams," he added.
Article continues below advertisement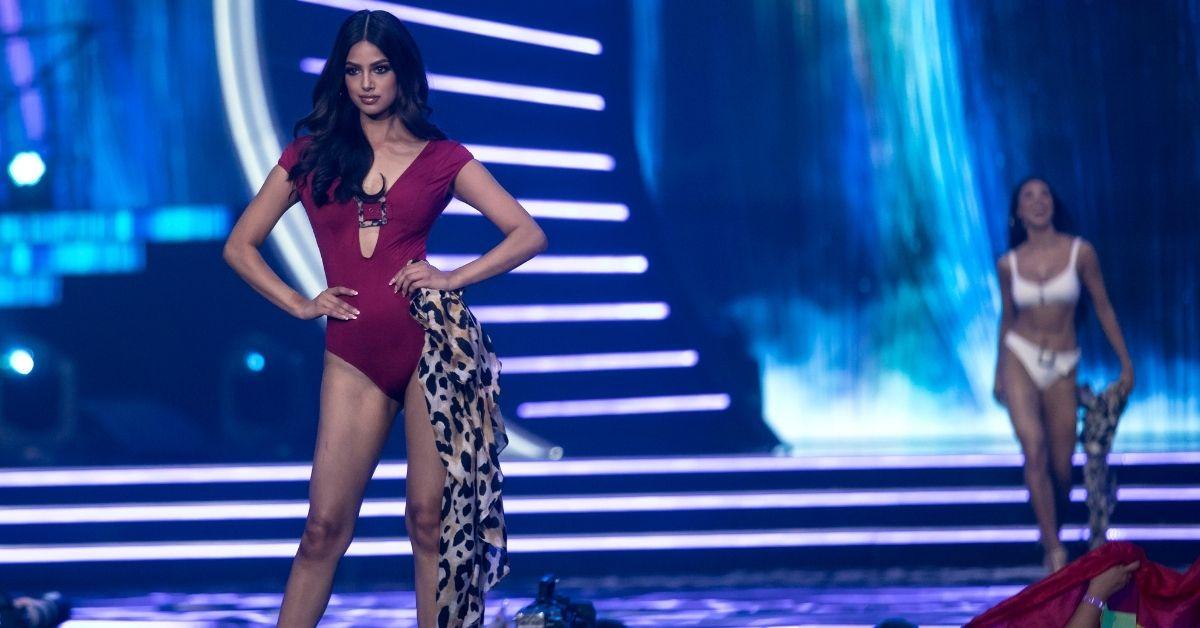 Talking to The Tribune, he expressed how proud he was of his little girl: "I am very happy and proud. We are waiting for her to give her a grand party. She has made the whole country proud. Bhangra pavan ge!"
Harnaaz, who will move to New York City in the new year, will use her time as Miss Universe 2021 to advocate for menstrual equity, according to the pageant organization.