This 'Righteous Gemstones' Star Will Portray Harris Healy's Boyfriend on 'The Conners'
Last season on 'The Conners,' Harris Healy had her first boyfriend, but they ended up breaking up. Read here to find out who her new boyfriend is.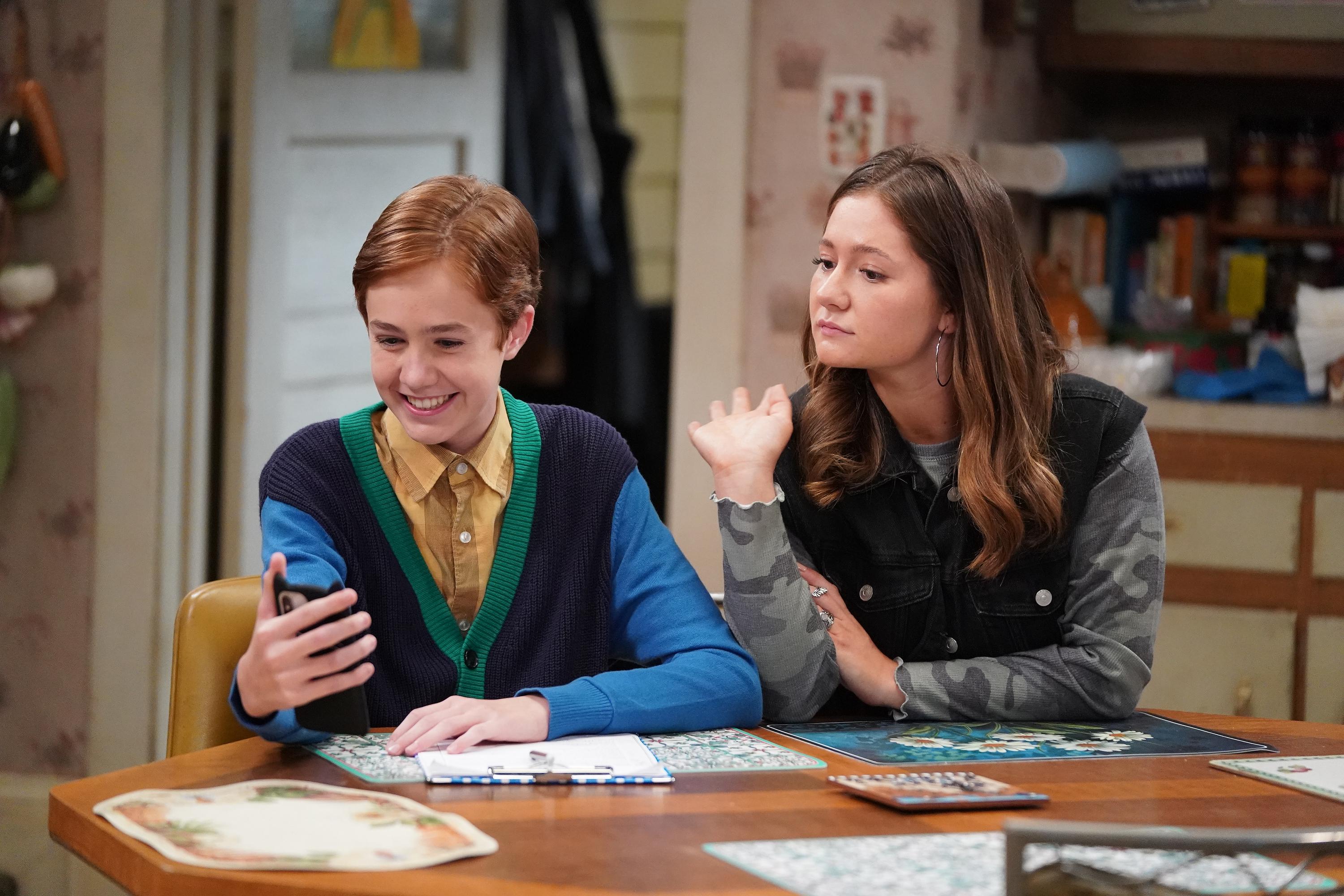 In Season 3 of The Conners, audiences witnessed Harris Healy's (Emma Kenney) first romantic relationship with a boy. At first, Harris passed him off as just a friend, even though the rest of her family figured he was her guy. Disney star Milo Manheim played Harris's activist boyfriend, who was introduced and questioned by the Conner clan. Unfortunately, the relationship didn't last. Unbeknownst to Harris, Josh gets a new girlfriend for each new cause he wants to support.
Article continues below advertisement
When Darlene (Sara Gilbert) revealed this information to her daughter, she got annoyed with her mother for interfering with her life. After Josh ghosted Harris, she and Becky (Lecy Goranson) went to his house to confront him. Josh ended their relationship, leaving Harris pretty hurt in the process. After the breakup, fans didn't see Harris date anyone else last season on The Conners.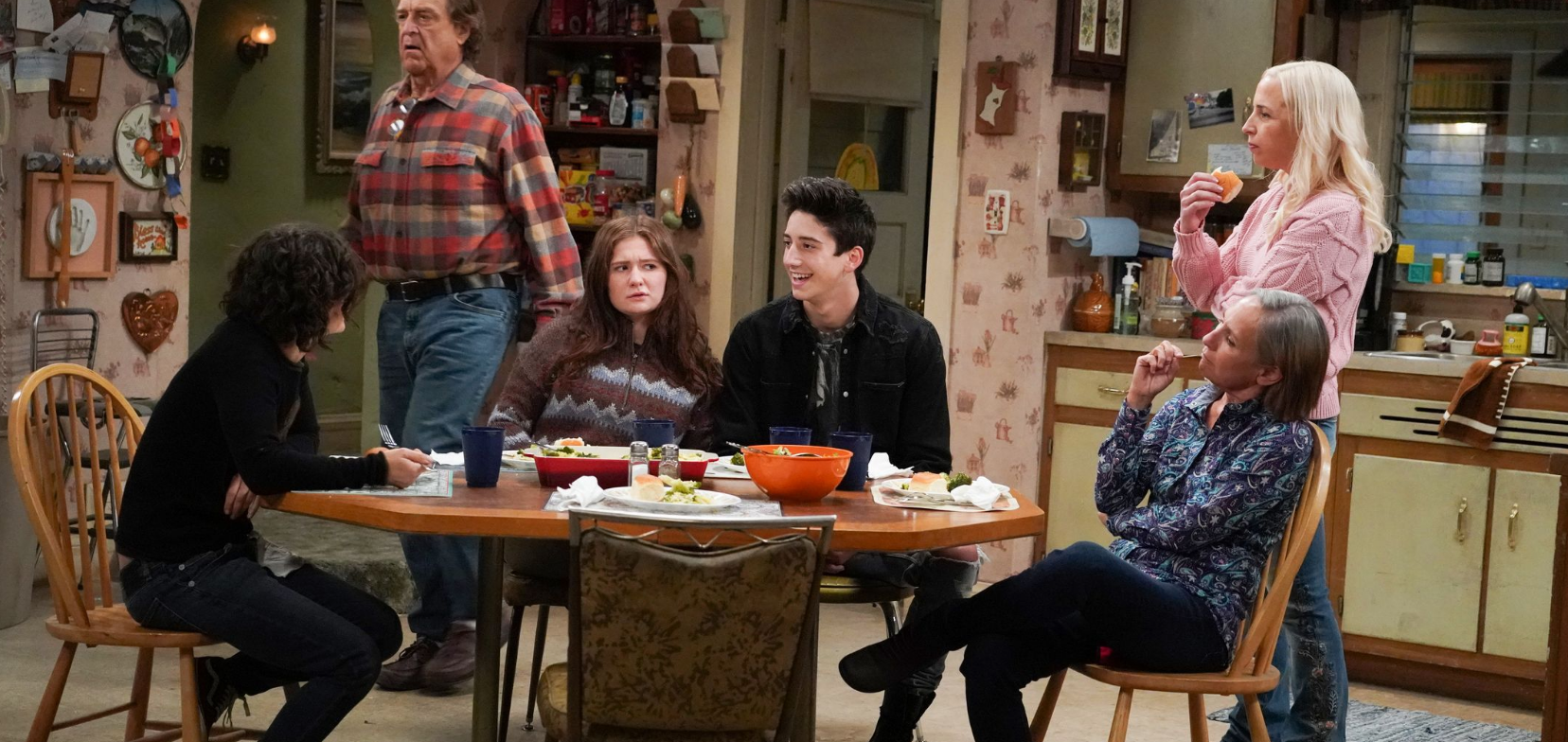 Article continues below advertisement
However, before Season 4 began, in an interview with TVLine, the executive producer Bruce Helford teased a new relationship for Darlene's daughter. He shared, "Romance is in the air, and that affects Jackie, that affects Harris. There are a lot of new beginnings for people [in Season 4] and embarking on new paths in their lives." Fans will be introduced to Harris's new boyfriend in Episode 4, which will air on Oct 13. Keep reading to find out the 411 on Harris's new beau.
Tony Cavalero will be playing Harris's new boyfriend on 'The Conners.'
Tony Cavalero, who stars on HBO's The Righteous Gemstones, will be joining the cast of The Conners in a recurring role. In the HBO series, Tony portrays the fan-favorite character Keefe Chambers, who's a soft-spoken reformed Satanist. On The Conners, Tony will play Aldo, who is described as being a laid-back and easy-going kind of guy. Aldo is a veteran tattoo artist at the shop that Harris has worked at since Season 2.
Article continues below advertisement
He's a single father to two young boys and is said to be much older than his girlfriend. The age difference is definitely going to add some conflict. The casting of Tony will reunite him and his fellow Righteous Gemstones castmate John Goodman who, of course, is the Conner family patriarch, Dan, and his girlfriend's grandfather.
Before The Righteous Gemstones, Tony started in the television series adaptation School of Rock that ran for three years on Nickelodeon.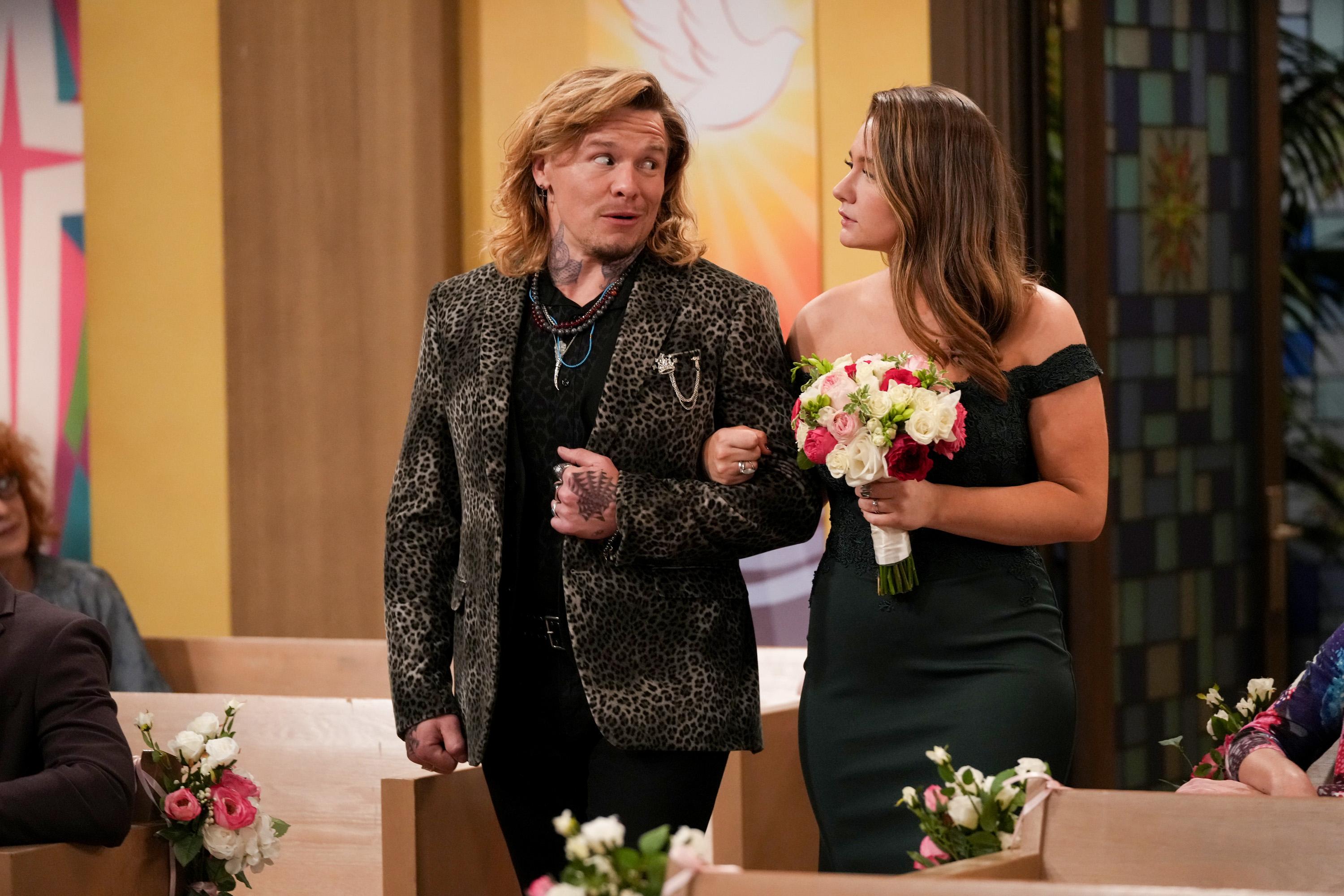 Article continues below advertisement
How old are Emma Kenney and Tony Cavalero?
Emma Kenney, who plays Harris, is 22-year-old, and Tony, who is set to play Aldo, is 38, a 16-year age gap between the two. It will be interesting to see what the age difference will be between their characters on The Conners. Dan most likely will not be happy that an older man is romancing his granddaughter. This new relationship may take Dan back in time to when Becky dated an older Mark, and he was not thrilled one bit.
Harris is not in high school and not as young as Becky was when she started dating Harris's uncle. Nonetheless, it may take a while for the entire family to get used to her new older beau.
The Conners airs on Wednesdays at 9 p.m. EST on ABC.