Is Becky Leaving 'The Conners'? Her Complex Relationship With Sobriety Explained
After Becky's recent relapse into alcoholism on 'The Conners,' fans of the show are wondering if Becky is leaving the show to attend rehab.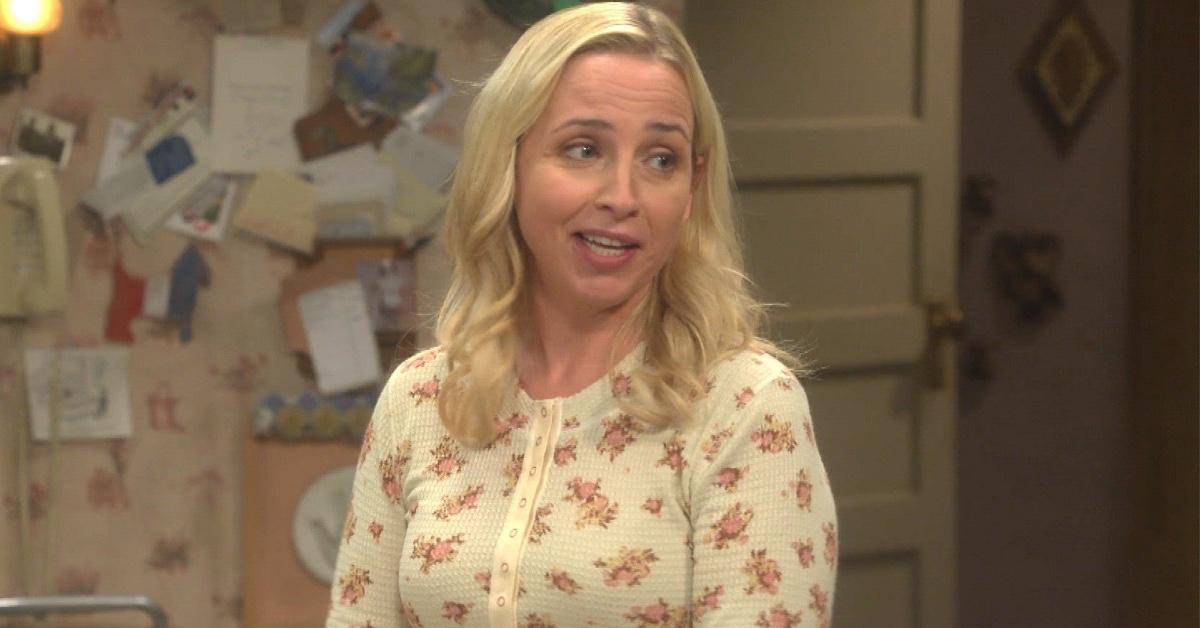 Fans of the ABC show The Conners and its predecessor, Roseanne, will remember Becky Conner, originally played by Lecy Goranson, as a responsible young person who tended to overwork herself to make ends meet. She eloped with her high school sweetheart, she struggled with infertility, and most recently, she's struggled with sobriety.
With Becky's recent slip in sobriety and move to rehab, fans are curious if Becky is leaving the show.
Article continues below advertisement
Is Becky leaving 'The Conners'?
Based on the last time Becky departed Roseanne, there's a chance that if her character is scheduled to check into rehab for her recent slip in sobriety, she will likely return shortly after. At this time, Lecy has made no mention of her intent to permanently leave the show. Lecy commented to ET that she had thoughts about Becky's arc this season, especially in light of the COVID-19 pandemic making Becky's struggle more severe.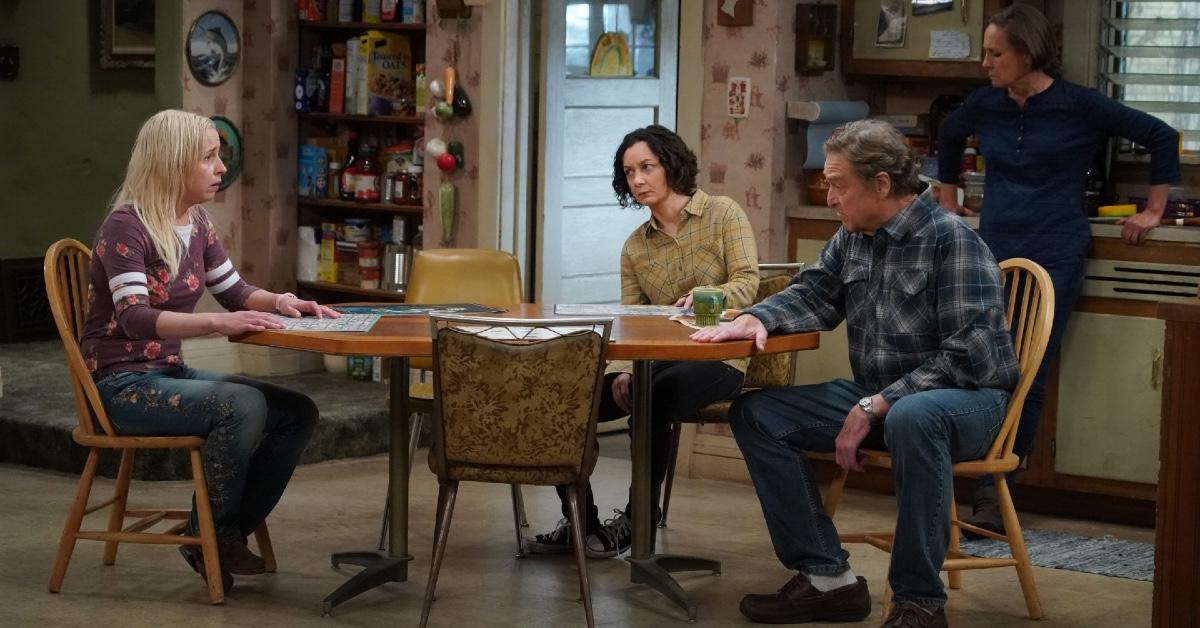 Article continues below advertisement
Lecy says, "She feels like she's too far behind. She is a single mother. She's working all the time. And she's just been playing catch up for a long time." Luckily, Becky's family is there for her, and before Becky tries to drunkenly drive, Jackie, Dan, and Darlene are there to stop her. A tearful Becky then agrees to go to rehab after her family promises her money will not be an issue, nor will finding care for her infant daughter.
With Season 3 of The Conners rapidly coming to an end, Lecy hints that Becky probably won't be gone for long. "Becky's pretty stubborn," she says, and adds, "The idea of just blindly joining into anything is something that she is going to resist, and also the notion of being away from her daughter is very difficult."
Article continues below advertisement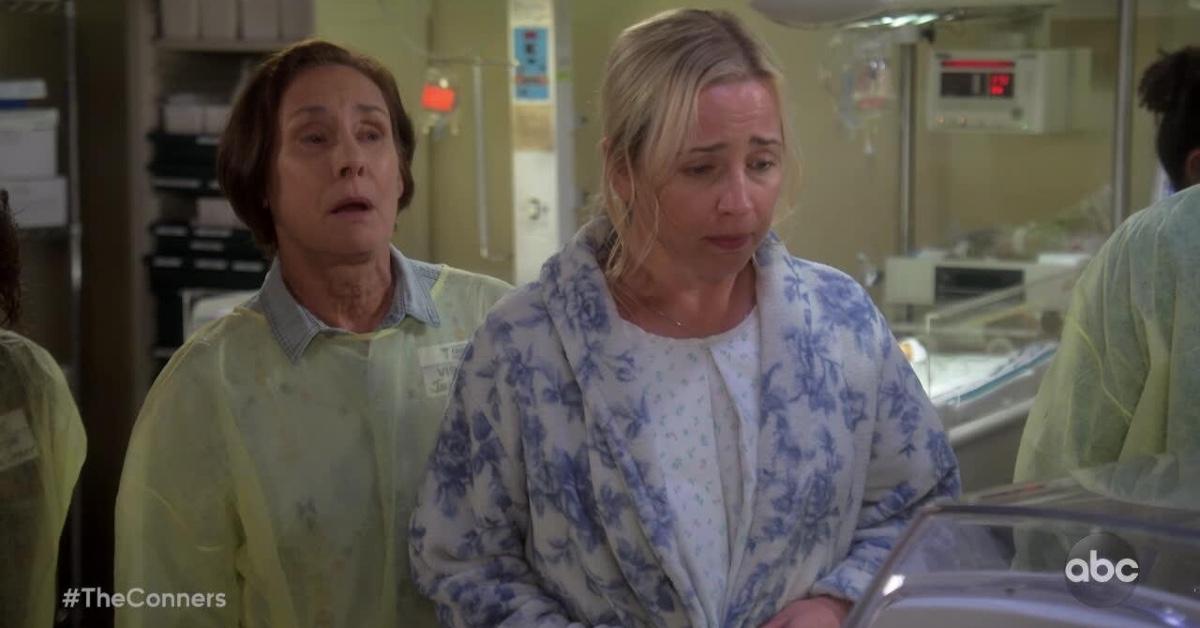 Why did Lecy leave 'Roseanne'?
Actress Lecy Goranson landed her first-ever acting role on Roseanne as Becky Conner when the show premiered in 1988. It was her second-ever acting audition. Lecy played the character for five seasons until 1992 when, she told HuffPost, she left to attend Vassar College. While Lecy's academic schedule allowed her to return part-time as Becky, ultimately, the studio had the character elope with her high school sweetheart and exit the show.
Article continues below advertisement
When the studio wanted Becky to return to the show, filming conflicted with Lecy's academic schedule, leading the studio to cast Sarah Chalke in the role. Alternating the actresses playing Becky even became a sort of running gag throughout the show, with lines from Season 8 such as "Aren't you glad you're here this week?" as a tongue-in-cheek poke at the switch-off.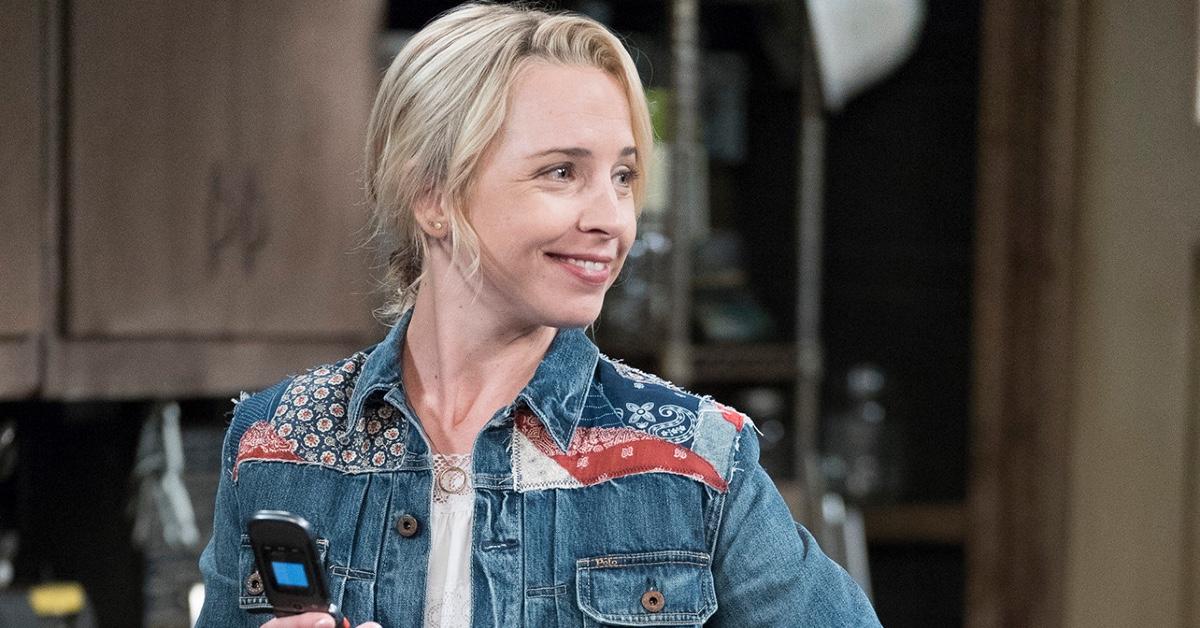 Article continues below advertisement
In 2017, the Roseanne revival was confirmed by ABC, with Lecy returning to her initial role and Sarah Chalke cast as an entirely new character but also to return as well. Unfortunately, following Roseanne Barr's racist tweets about a former Barack Obama campaign aide, the show was canceled and came back to life as spinoff The Conners, sans Roseanne.
Fans will have to watch to find out about Becky's fate on Season 3 of The Conners, airing Wednesdays at 9 p.m. EST on ABC.
If you or someone you know needs help, use SAMHSA's Behavioral Health Treatment Services Locator to find support for mental health and substance use disorders in your area: https://findtreatment.samhsa.gov, or call 1-800-662-4357 for 24-hour assistance.