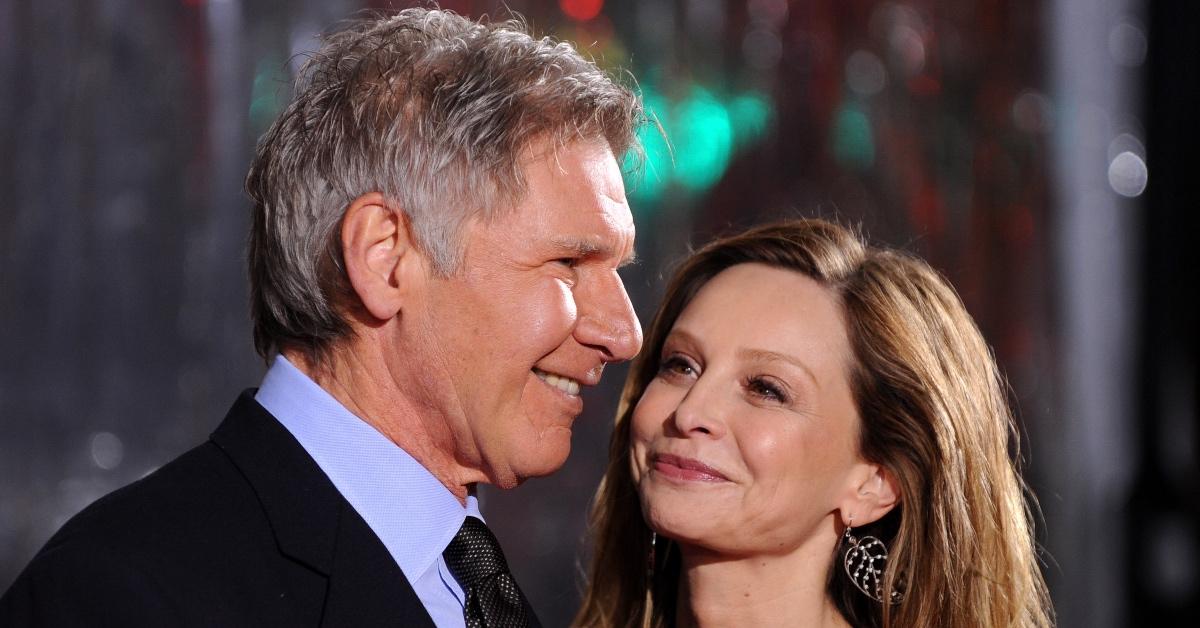 Inside Legendary Actor Harrison Ford's Sweet Relationship With Current Wife Calista Flockhart
Actor Harrison Ford has been working in the entertainment industry since 1964 when he began picking up uncredited bit parts and slowly moved into leading man roles. During his time in Hollywood, Harrison has been known for his rogueish, action hero characters, but what about his softer side? Harrison has also been married three times in his life, most recently to fellow actress Calista Flockhart.
Article continues below advertisement
Although he is known for being a notoriously private actor, Harrison Ford's marriage has been public knowledge since he and Calista started dating. Here's everything we know about Harrison's wife and net worth.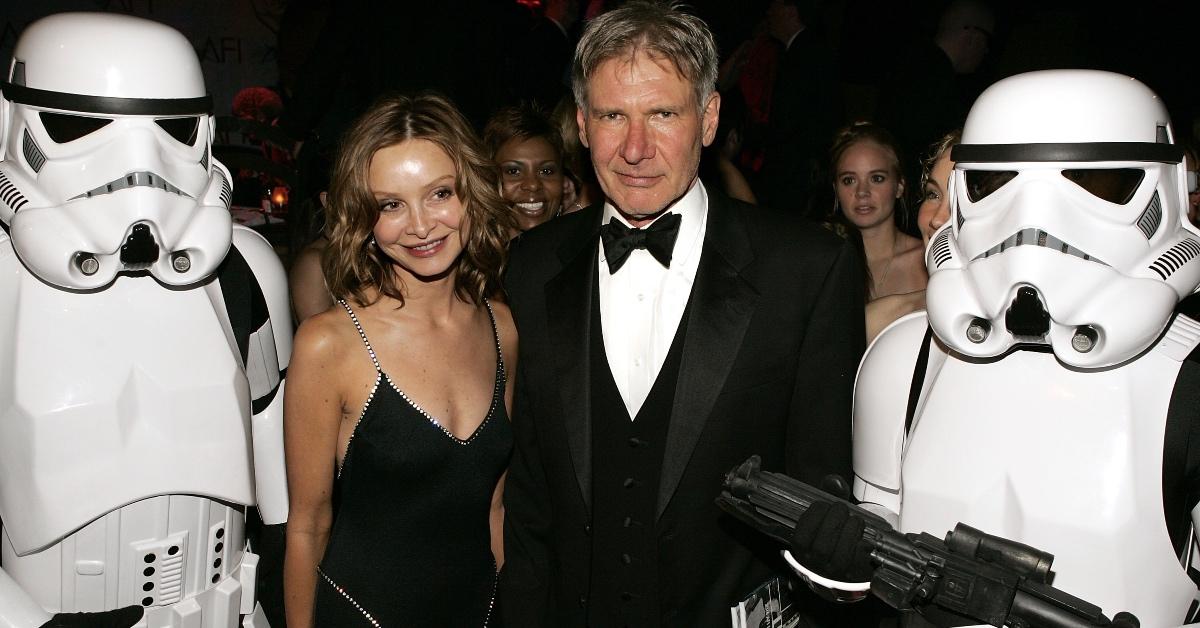 Article continues below advertisement
Who is Harrison Ford's wife? Calista Flockhart is a talented actress herself.
Before his marriage to Calista, Harrison was married two times before: first, to Mary Marquardt, with whom he has two sons, and second, to screenwriter Melissa Mathison. Melissa and Harrison also share two children, a pair of fraternal twins. After Harrison and Melissa separated in 2001, Harrison began dating Calista, who he met for the first time in 2002 at the Golden Globe Awards.
Calista adopted a son, Liam, in 2001, just before meeting Harrison. The pair dated until 2009, when Harrison proposed over Valentine's Day weekend. They married on June 15, 2010, in Santa Fe, New Mexico. Calista is an actress as well and is best known for playing titular character Ally McBeal on the courtroom comedy-drama of the same name from 1997-2002. She then played Kitty Walker on Brothers & Sisters from 2006-2011.
Article continues below advertisement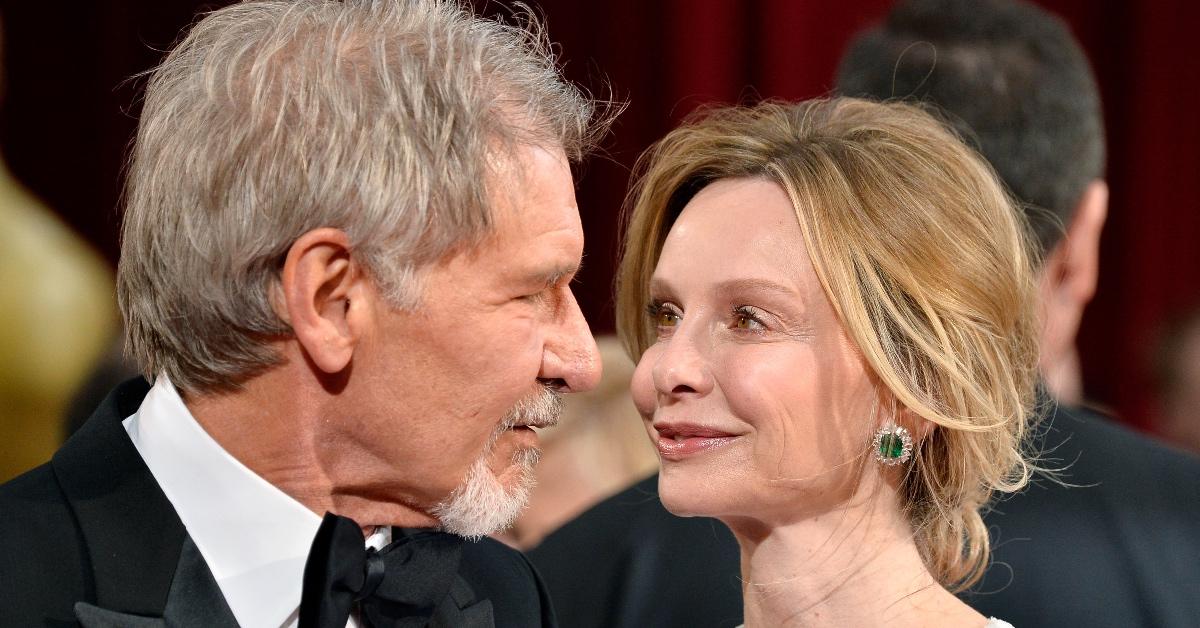 What is Harrison Ford's net worth?
As someone working in the film and television industry for over five decades, it's no secret that Harrison Ford has quite a large net worth. It might surprise fans to know that he wasn't immediately successful as an actor. Harrison became a self-taught carpenter in the late 1960s to supplement his acting work after becoming dissatisfied with the roles he was offered.
Article continues below advertisement
It wasn't until he secured an audition with George Lucas for the film American Graffiti that his career began to take off, and his connection to Lucas would later change the course of his life forever. After playing the lead in American Graffiti, he was hired by Francis Ford Coppola and began to receive bigger roles. It wasn't until 1977 and Star Wars: A New Hope that Harrison was a certifiable movie star.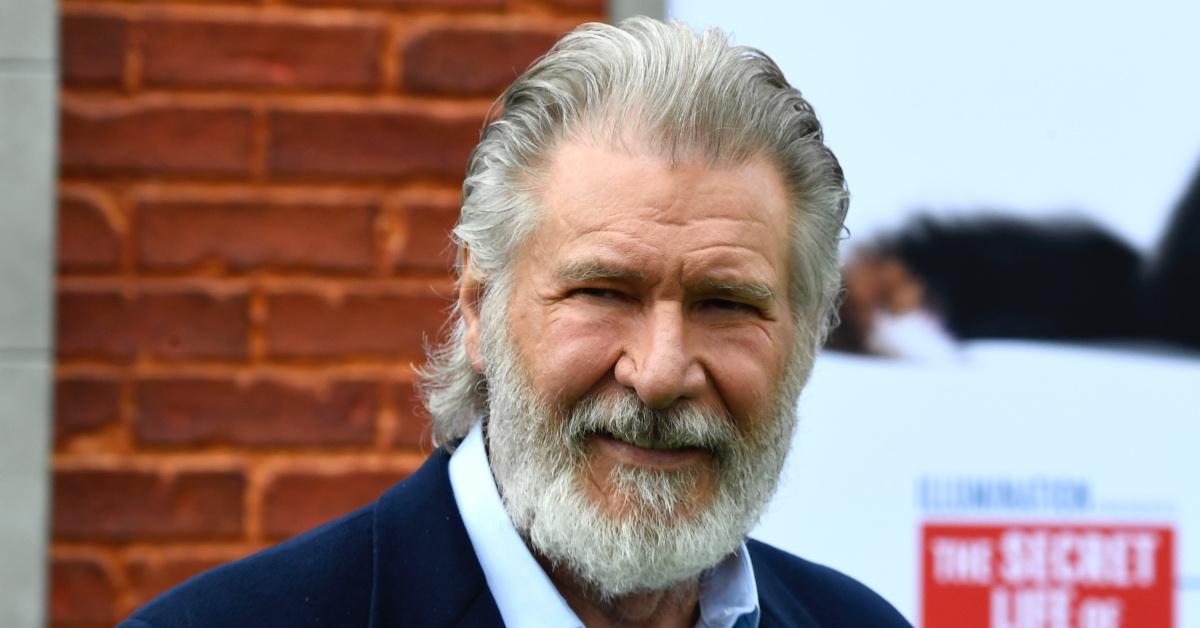 Article continues below advertisement
Actor Harrison Ford wasn't always successful and spent the majority of the 1960s trying to break into the industry with smaller acting roles for which he was often uncredited. After successfully auditioning for George Lucas' 1977 film American Grafitti, his collaboration with Lucas forever changed the course of his life and career.
Best known for his work in Star Wars, Indiana Jones, Blade Runner, and more, Harrison Ford has been married three times and has five children. He currently resides in Jackson, Wyoming, but also has a home in Brentwood, Los Angeles, Calif.
Birth date: July 13, 1942
Birth place: Chicago, Illinois
Birth name: Harrison Ford
Father: John William "Christopher" Ford
Mother: Dorothy (née Nidelman) Ford
Marriages: Mary Marquardt (m. 1964—1979), Melissa Mathison (m. 1983—2000, div. 2004), Calista Flockhart (m. 2010—)
Children: Benjamin Ford, Willard Ford, Malcolm Ford, Georgia Ford, Liam Flockhart Ford
Education: Maine East High School (grad. 1960), Ripon College
Per Celebrity Net Worth, Harrison's net worth currently stands at a cool $300 million. He is also reportedly the seventh highest-grossing actor in North America of all time for participating in such blockbuster projects.
Performing risky stunts in his youth have slowed Harrison's acting career down, but even at age 79, he shows no signs of stopping. Currently, the actor is filming the fifth Indiana Jones film and previously completed a film version of The Call of the Wild for Disney Plus.