Are Harrison Ford and Calista Flockhart Still Married? Inside Their Relationship
International action-adventure star Harrison Ford is married to beloved 'Ally McBeal' actress Calista Flockhart: A look at their 20-year relationship.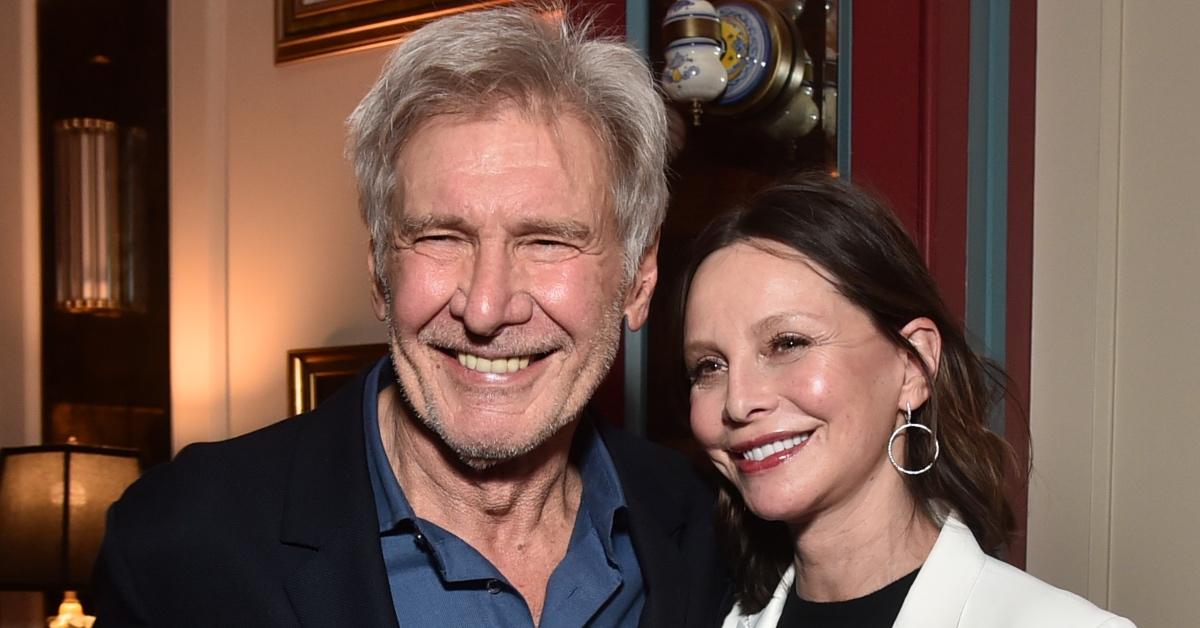 Actor Harrison Ford has been working in the entertainment industry since 1964 when he began picking up uncredited bit parts and slowly moved into leading-man roles. During his time in Hollywood, Harrison has been known for his rogueish action-hero characters, but what about his softer side? Harrison has also been married three times in his life, most recently to fellow actress Calista Flockhart.
Article continues below advertisement
Although he is known for being a notoriously private actor, Harrison Ford's marriage has been public knowledge since he and Calista started dating. Here's everything we know about Harrison's life with his wife.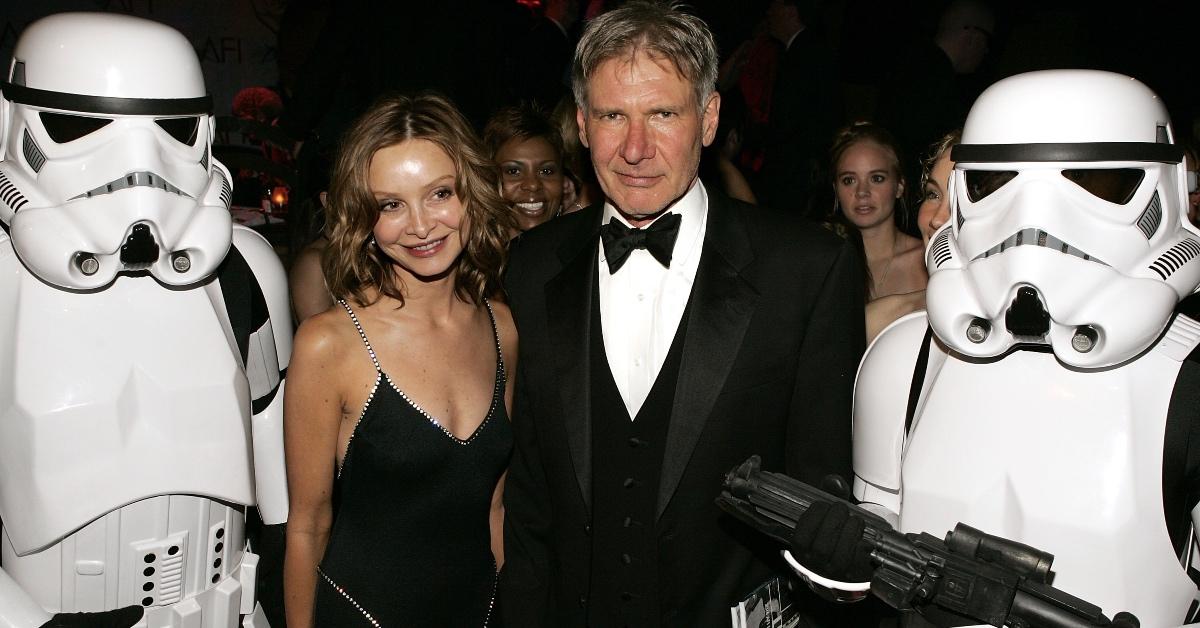 Article continues below advertisement
Harrison Ford met now-wife Calista Flockhart in 2002.
Prior to his marriage to Calista, Harrison was married two times before: first to Mary Marquardt and second to screenwriter Melissa Mathison. After Harrison and Melissa separated in 2001, Harrison began dating Calista, whom he met for the first time in 2002 at the Golden Globe Awards.
Actress Calista is best known for playing titular character Ally McBeal on the courtroom comedy-drama of the same name from 1997–2002. She then played Kitty Walker on Brothers & Sisters from 2006–2011.
At the time, the duo were familiar with each other's work, but Calista — who is 22 years younger than Harrison — said to People magazine, "I remember loving him in Mosquito Coast, but I didn't really think about him."
Article continues below advertisement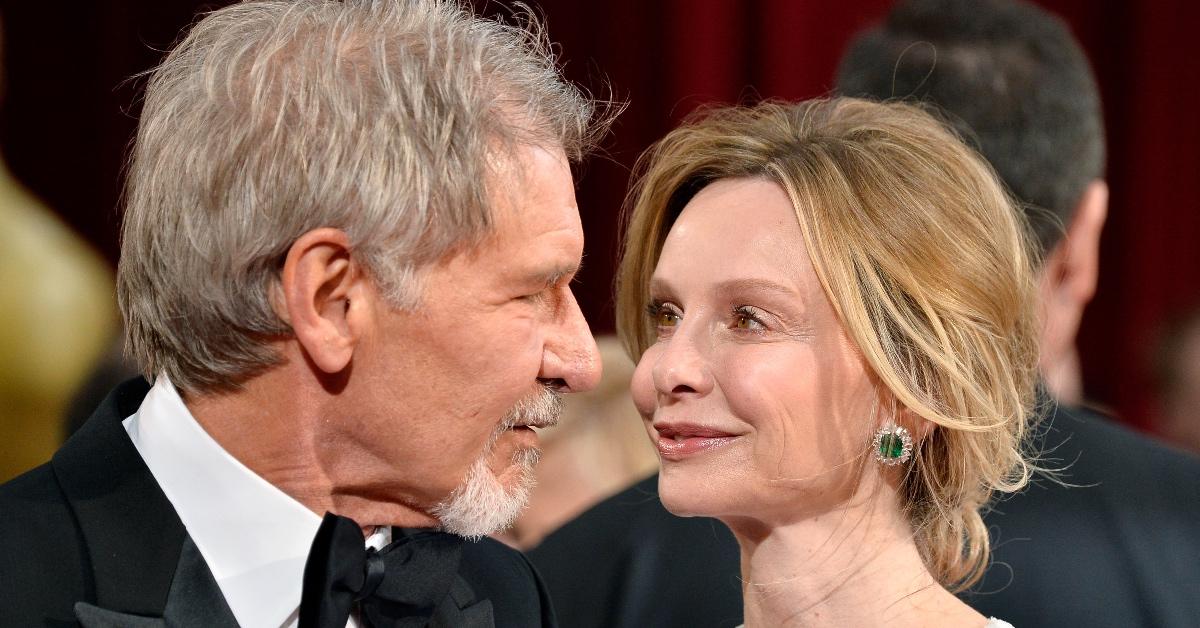 Harrison and Calista were married in 2009.
The pair dated until 2009, when Harrison proposed over Valentine's Day weekend while the duo were on vacation with her son. They married on June 15, 2010, in Santa Fe, New Mexico, at the Governor's Mansion. Their wedding location was chosen due to Harrison filming Cowboys & Aliens nearby and it was officiated by Governor Bill Richardson, under the supervision of New Mexico's chief justice, Charles W. Daniels.
Article continues below advertisement
Harrison and Calista share one child, a son named Liam.
Calista adopted a son, Liam, in 2001, just before meeting Harrison. Harrison would later adopt Liam as his own, but said of Calista's parenting in 2008, "She's a mother by choice — she adopted Liam before we met, as a single parent, which is an awesome responsibility to take. She's devoted herself to Liam and has done a really wonderful job raising him. I'm happy to now have a part of the job," per Reader's Digest.
Harrison has a total of five children, with two sons from his marriage to Mary Marquardt and a son and a daughter from his marriage to Melissa Mathison. While Harrison and Calista share no biological children, the duo are clearly loving parents to Liam, and even moved him into college together in 2020.
Article continues below advertisement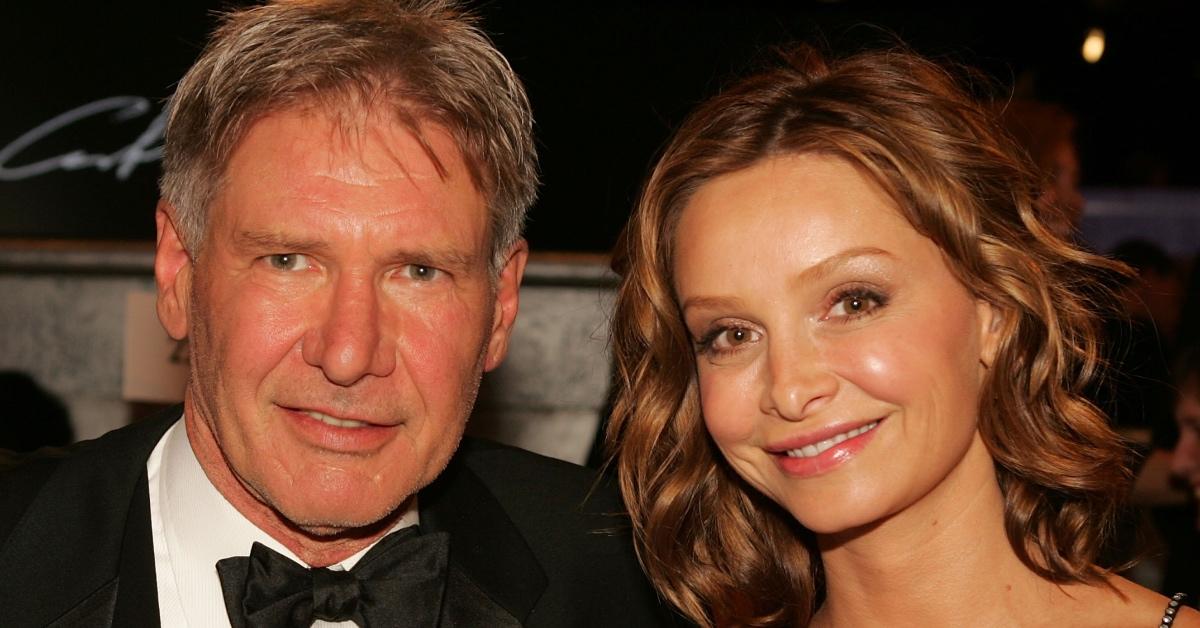 Are Harrison Ford and Calista Flockhart still married, or are they divorced?
Despite any rumors to the contrary, Harrison Ford and Calista Flockhart are still married. The couple attended the Los Angeles premiere of Harrison's latest project, the Yellowstone spinoff 1923, on Dec. 2, 2022.