Harry Styles' Car Breaks Down in Front of a Super Fans' House, Chills Inside
Harry Styles fed a super fan's fish and left them sweet notes after his car broke down in front of their house.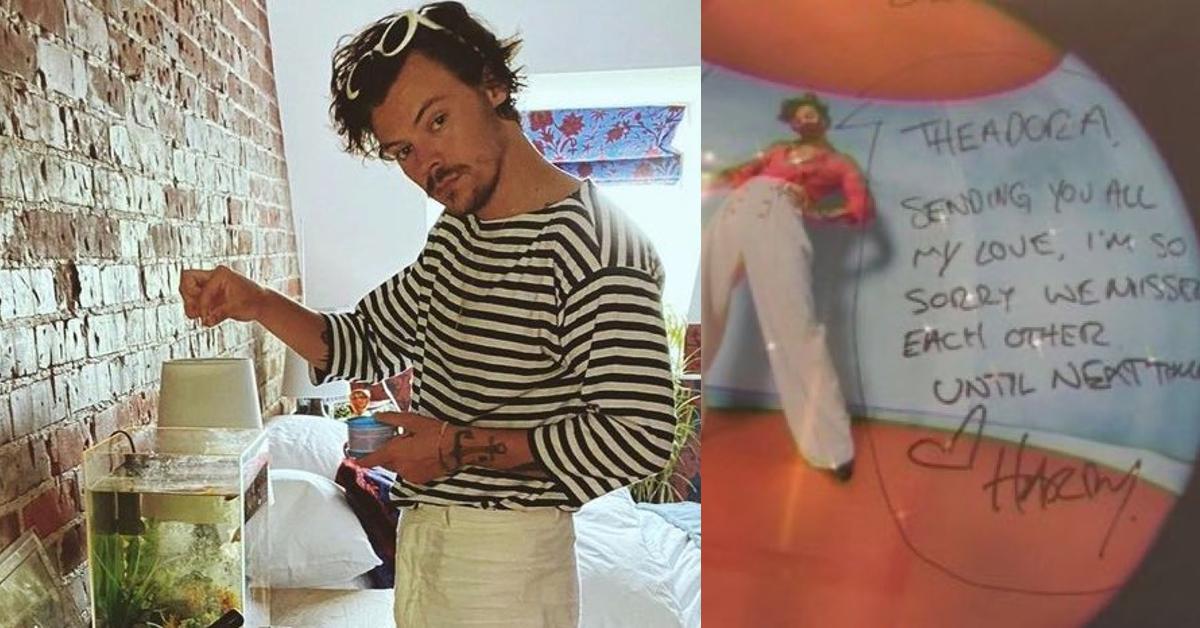 There is no denying that Harry Styles is cool. Whether he's acting in a Christopher Nolan film, or touring the world in a boy band that pumps out annoyingly catchy pop tunes, or having an amazing solo career afterwards, the dude's awesome.
He can rock a variety of different styles, with some people even claiming he's aging in reverse and hearkening back to his "frat boy" look days, despite not being a frat boy at all, the man captivates people's attention in a big, big way.
Article continues below advertisement
Again, you can say that has to do with the unbelievable "cool" factor of the guy. And there's another reason why he's just so dang beloved: it turns out that he's a pretty nice guy too. There are tons of stories of Harry being an awesome human being on near Keanu Reeves levels (I say near because, well, even Jesus would probably look at Keanu and say, "now that's a good dude") and this latest tale of Harry's kindness is just another entry into why people are so enamored with him.
Being rich and famous doesn't preclude you from having car trouble (I know, such a gyp) and Harry experienced a bit himself one day. It just so happened that his car broke down in a neighborhood street populated with tons of houses and friendly people. It sure beats the horror flick scenario where you're out in the middle of nowhere and there's a bunch of cannibals hungrily eyeing your every move, yeah?
Article continues below advertisement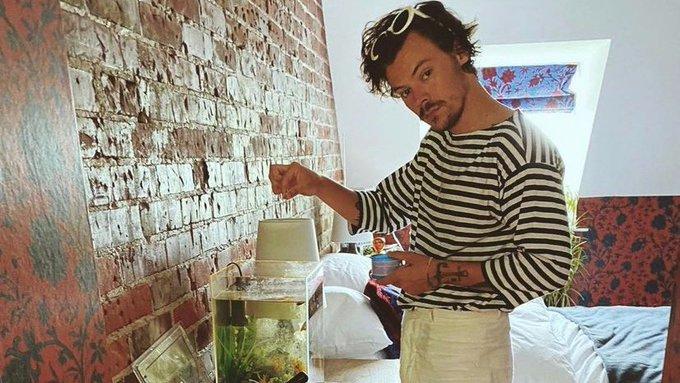 Well a friendly neighbor poked his head outside and invited the young man with car trouble, and the man recognized the stranded traveler as none other than Harry Styles.
The same Harry Styles that his daughter Theadora probably won't shut up about. The same Harry Styles she was a massive fan of.
Sadly for Theadora, she wasn't home at the time, but her father showed Harry around the house, he gave him a cup of tea as he waited for relief.
Article continues below advertisement
Harry drank said tea and was shown around the house courtesy of Theadora's dad, he even fed the young woman's fish and penned her a note, writing, "Theadora, my car broke down on your street and your dad's friend kindly let me wait at your house with a cup of tea. I'm devastated that we missed each other. Looking forward to meeting you soon. Treat people with kindness. All my love, Harry. P.S. I fed the fish."
Article continues below advertisement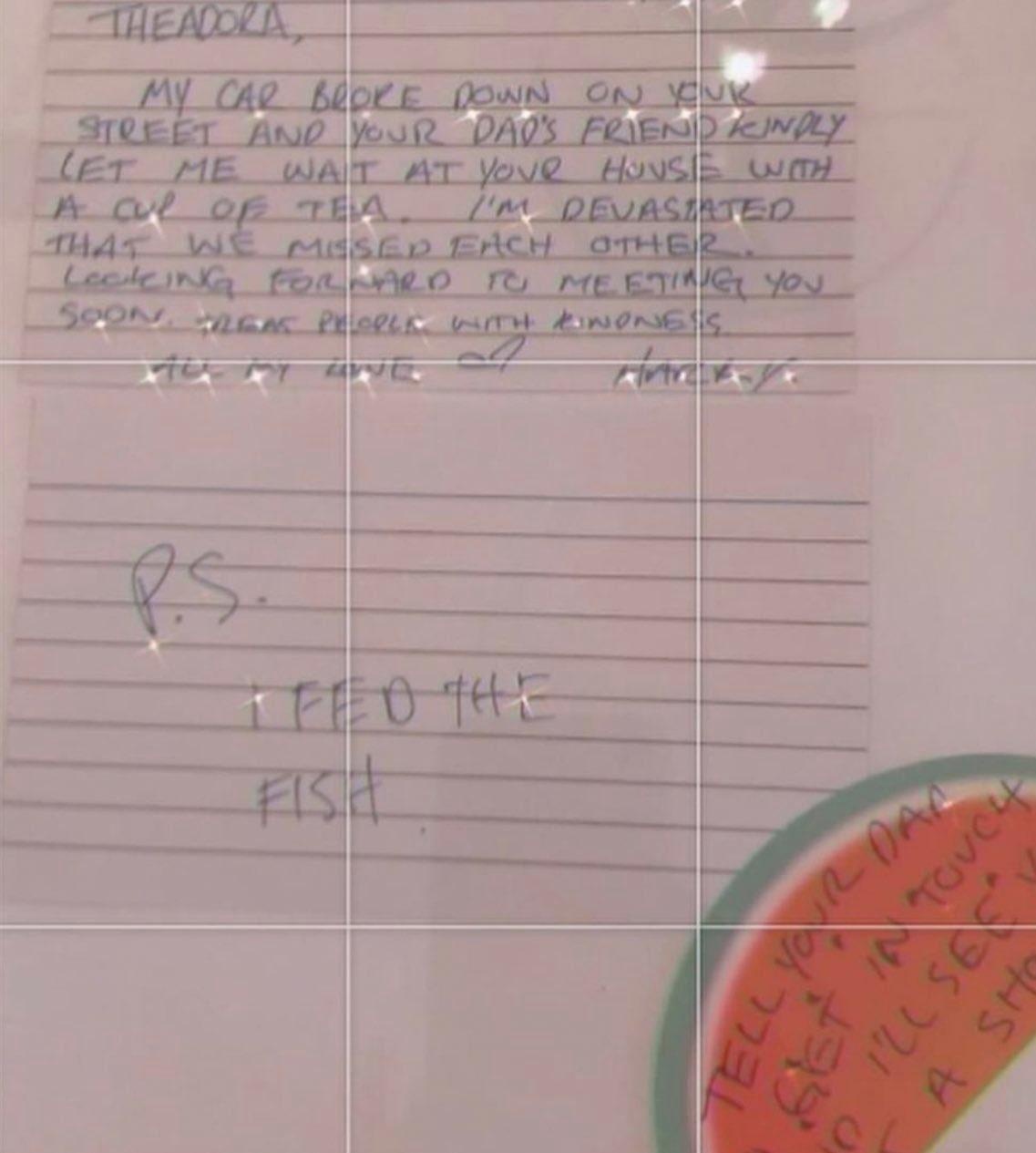 I know, as amazing as this story is, it's kind of heartbreaking that she was out not-seeing-Harry-Styles when the man was literally standing right inside her home. But Harry, being the benevolent patron of celebrity hope that he is, offered this hopeful promise to the young fan:
"Tell your dad to get in touch and I'll see you at a show."
Article continues below advertisement
Yep. That. Just. Happened. The Super Fan wanted to keep the entire instance a secret so as to keep both Harry and her respective living situations a secret from weirdos, but there are plenty of photos from his stay at their home that've been uploaded online and shared via various media outlets.
Article continues below advertisement
Twitter, was of course, absolutely dead at the whole exchange. And it didn't take long for people to comment on the tragic-greatness that is being able to host your favorite celebrity in your home, but unfortunately not being there to witness it.
Article continues below advertisement
Article continues below advertisement
Tons of people made the same joke about obsessively cleaning their home every single day in the event that Harry Styles ended up showing up out of the blue so you could make a great impression.
Article continues below advertisement
Also, can we just talk about how cool Harry looks when he's just driving around town? I mean, he didn't have to get all decked out like that to just go for a drive yet here he is, looking cool as all heck while feeding fish.
Article continues below advertisement
Article continues below advertisement
How would you react to discovering that the celebrity you'd die (or kill?) to meet was at your home when you weren't there?
Article continues below advertisement
Article continues below advertisement
Article continues below advertisement