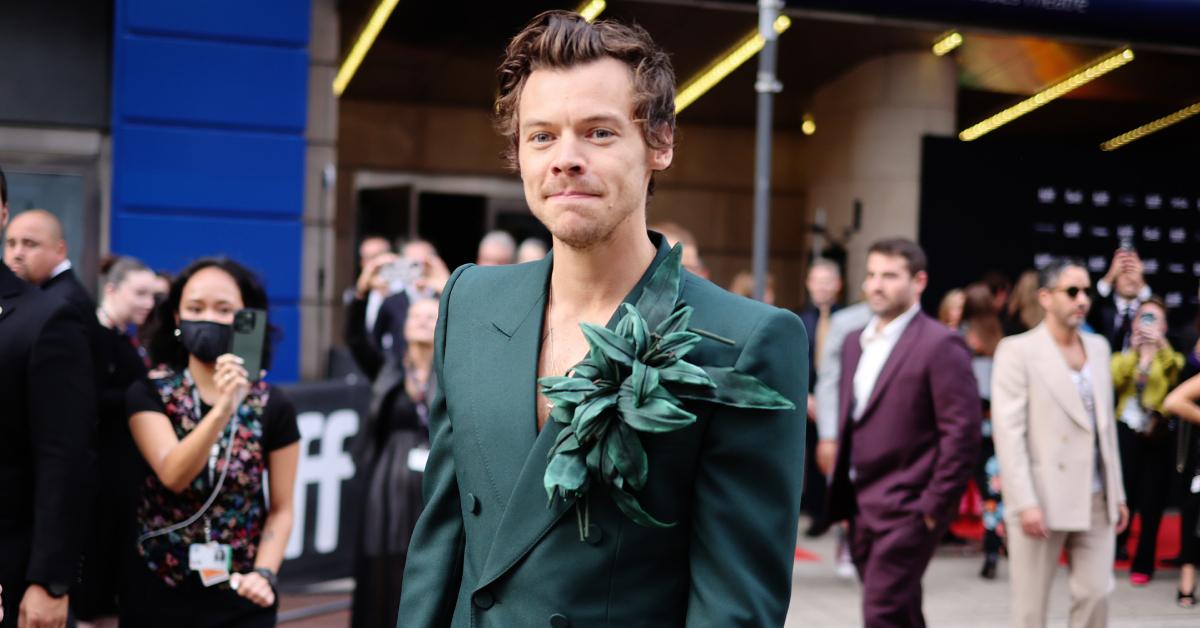 The Girls Are Fighting! What to Know About the Harry Styles "Leave America" Drama
Just a day after coming together to celebrate the 29th birthday of our lord and savior, Harry Styles, the girls are fighting. Now, let's get one thing straight — the pop star's fan base is usually ripe with petty arguments (i.e., clashing over his big toe appearing in a photoshoot), but this time around, they're not letting the drama go.
Article continues below advertisement
The Grammy winner is still traveling the world for his Love On Tour, having just recently closed out the latest North American leg of concerts. Harry is well-known for changing lyrics on stage, but one of the more recent changes he made during "As It Was" has enraged his fans. So, what's going on? What's the big deal?
Here's everything you need to know about the drama surrounding the infamous "Leave America" lyric.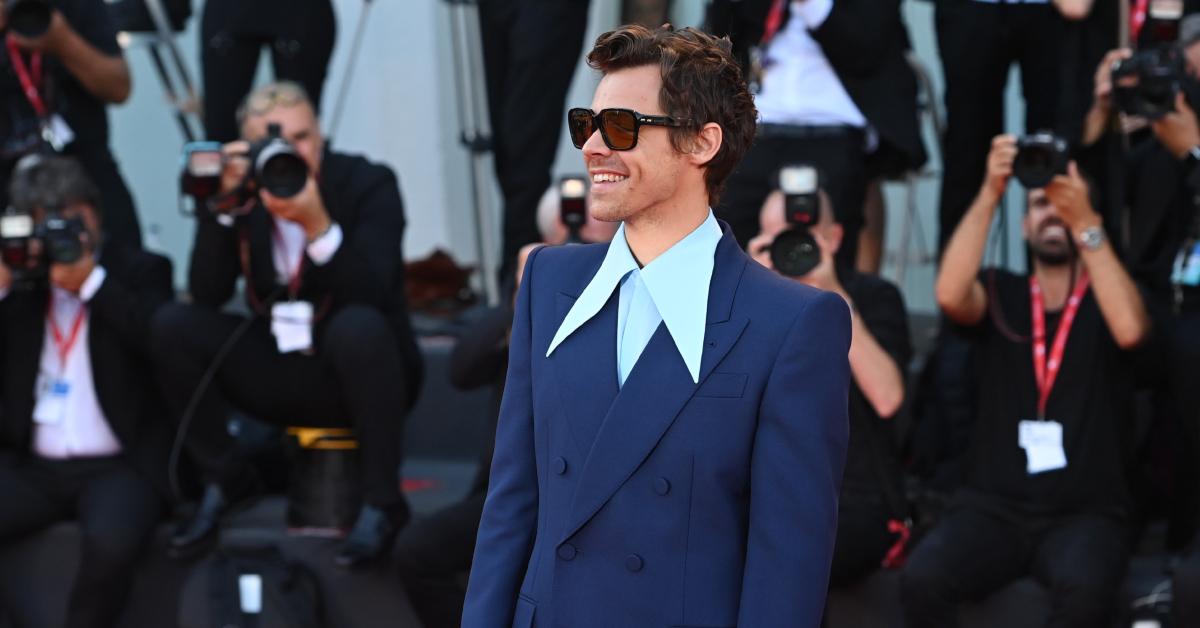 Article continues below advertisement
What's the drama surrounding Harry Styles's lyric "Leave America"?
As we all know, the original lyrics in the bridge of "As It Was" go like this: "Leave America, two kids follow her." However, his recent concerts in Los Angeles saw the singer changing the lyrics to "I'll never leave America."
Following the lyric change, fans outside the U.S. have taken to social media and essentially expressed betrayal. One person tweeted, "[I] can't believe that video of Harry Styles saying 'never leave America,' he is so embarrassing." Another wrote that he "needs to be humbled," while a third added, "'never leave America'??? Harry Styles needs a slap, and I am first in f--king line."
Article continues below advertisement
For those unaware, fans from the U.K. have been screaming the "leave America" lyric as a way to send a message to the musician during his performances in his homeland after being fed up with the amount of time he spends in the States. In various clips from his U.K. shows, fans can be heard shouting those lyrics but being noticeably quieter for the others to drive home their point.
On the other hand, U.S. fans typically go silent during "leave America."
Article continues below advertisement
U.S. fans are baffled by the anger over "I'll never leave America."
Most, if not all, of Harry's fans in the U.S. are in agreement that the lyric change was a play on words, which is why they are confused by the international supporters reacting so negatively and threatening to sell their tickets.
"I love how the U.K. Harries are mad that he said 'never leave America,'" one fan wrote on Twitter, adding, "the man's motto is literally 'treat people with kindness' and you guys relentlessly harass his American fans?? I think he just wants us to know he appreciates us since his fanbase is filled with rats."
Article continues below advertisement
"Everyone getting mad that Harry said 'never leave America,' bffr now you know how it felt when Harry was giggling with y'all SCREAMING 'leave America,' hm TASTE UR OWN MEDICINE," a second person said. A third fan on TikTok commented," [I'm] watching an alarming amount of international fans throw full temper tantrums, cry their eyes out, block Harry, say they feel 'betrayed,' and sell their HSLOT tickets because he added one singular word to a song at one concert."
Honestly, make it make sense.