Singer-Songwriter Sia Is Known to Conceal Her Face With Hats and Wigs
Singer-songwriter Sia is known for boasting hit songs like "Titanium" and "Cheap Thrills," but fans want to know — why does she cover her face?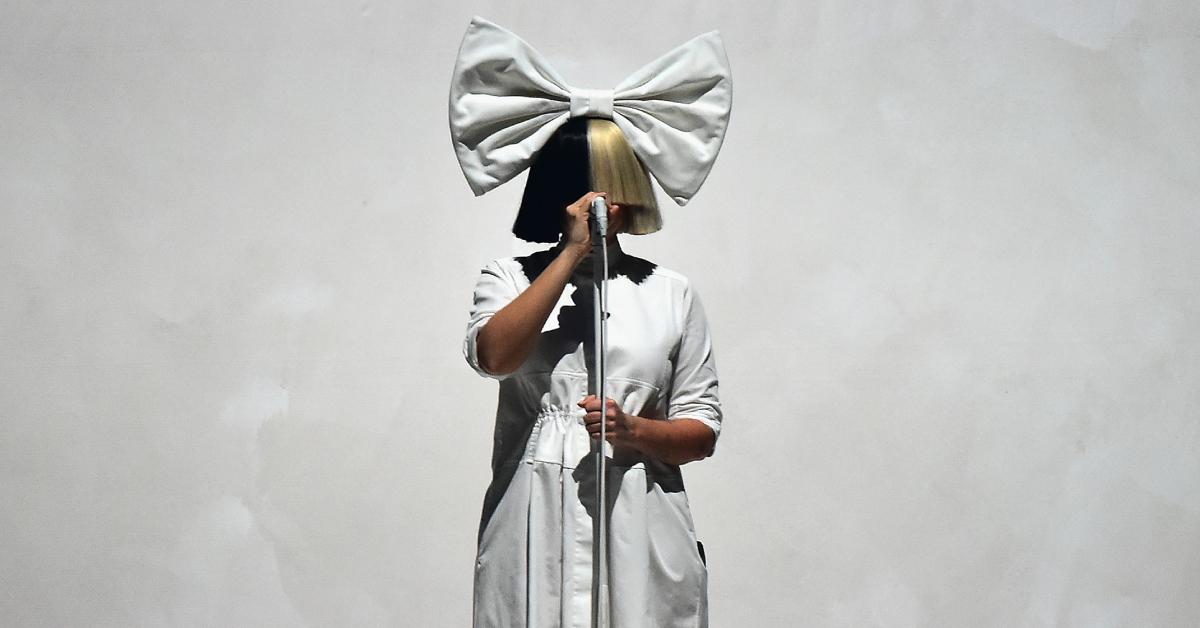 Following the release of her sixth studio album, 2014's "1000 Forms of Fear," Australian singer-songwriter Sia has become a household name in the music industry thanks to smash hits like "Chandelier" and "Elastic Heart." She's accumulated a massive fan base, but surprisingly, very few actually know what she looks like underneath her stylish hats and signature wigs.
Article continues below advertisement
The 47-year-old vocalist recently graced the stage at Miley's New Year's Eve Party, performing "Unstoppable" alongside Talking Heads founding member David Byrne. While many immersed themselves in the empowering anthem, others couldn't help but wonder: Why does Sia cover her face? Luckily, we're here to fill you in.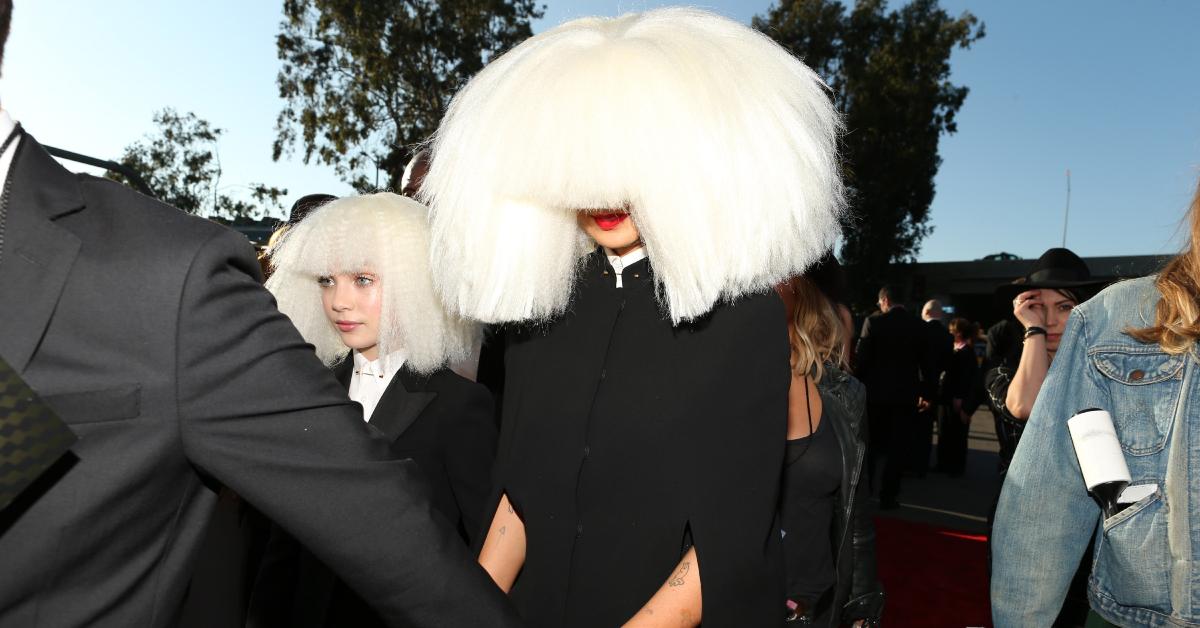 Article continues below advertisement
Why does Sia cover her face?
Shortly after lending her vocals to David Guetta's smash 2011 pop hit "Titanium," Sia began hiding her face in public. She has explained this decision several times, announcing that she wears hats and wigs to protect herself from the shady side of fame. The "Cheap Thrills" singer also addressed this in her 2013 op-ed for Billboard.
"If anyone besides famous people knew what it was like to be a famous person, they would never want to be famous. Imagine the stereotypical highly opinionated, completely uninformed mother-in-law character and apply it to every teenager with a computer in the entire world," she penned. "Then add in all bored people, as well as people whose job it is to report on celebrities. Then, picture that creature, that force, criticizing you for an hour straight once a day, every day, day after day."
Article continues below advertisement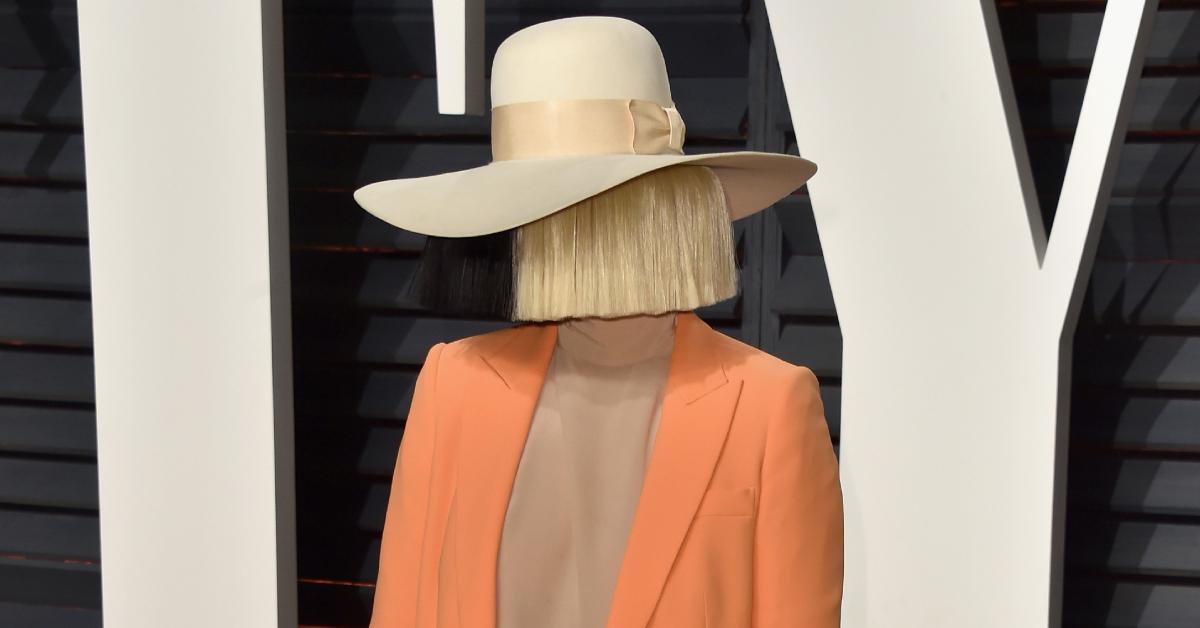 Sia sat down with Chris Connelly on Nightline in 2014, telling him that she does not want to be "famous or recognizable."
"I don't want to be critiqued about the way that I look on the internet," the nine-time Grammy nominee said. "I've been writing pop songs for pop stars for a couple of years, and I've become friends with them and see what their life is like, and that's not something I want."
Article continues below advertisement
While promoting "1000 Forms of Fear," Sia spoke with NPR and revealed that she thought concealing her face "would be a funny joke that I'm getting away with ... And it was, partly, I don't wanna go out and sell my soul, my body, my peace of mind."
She also discussed how she came up with her trademark blond bob wig, telling the outlet, "maybe I was meditating and I thought, oh, I'll just be the blond bob! If Amy Winehouse is the bouffant, then I'll be the blond bob."
Sia said she doesn't wear her signature wig unless cameras are around.
Although the "Unstoppable" singer has made a point to cover her face when performing or walking a red carpet, she has been known to ditch the elaborate hats and enormous wigs. During a 2016 "Carpool Karaoke" segment on The Late Late Show With James Corden, Sia told the titular host that she doesn't disguise herself "unless there are cameras around."
"I only wear this to maintain a modicum of privacy," she said.
Article continues below advertisement
Sia further explained her decision to conceal her face from the public, stating, "I was a singer for like 10 or 11 years to mediocre success, and I was an alcoholic and a drug addict. I sobered up and decided I didn't want to be an artist anymore, because I was starting to become a little bit famous, and it was destabilizing in some way."
"So I thought, 'What doesn't exist in pop music at the moment?' And it was mystery," she added. "I was like there's pictures on Instagram of everyone at the dentist."