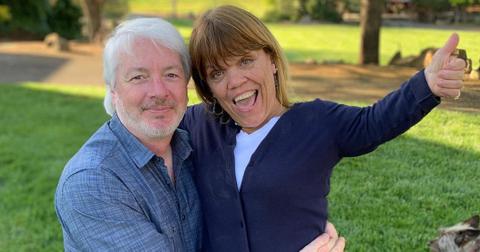 Amy Roloff May Be Engaged, but She's in No Rush to Get Married Again
By Sara Belcher

Updated
Little People, Big World's Amy Roloff split from her longtime husband, Matt Roloff, in 2016 — a heartbreaking moment for the pair. But despite the struggles, Amy found a way to pick herself back up and found love again with her current partner, Chris Marek.
The pair has been seeing each other since late 2016, and recently announced their engagement. But when is Amy's wedding — or has she already remarried?
Has Amy Roloff remarried?
While it feels like ages ago the pair announced their engagement, there has not been a wedding yet. In fact, Amy revealed she and Chris aren't planning to have the wedding until 2021.
"Chris and I are planning to get married in 2021," she revealed in February. "We haven't set a date yet. We'll work on that later in the year."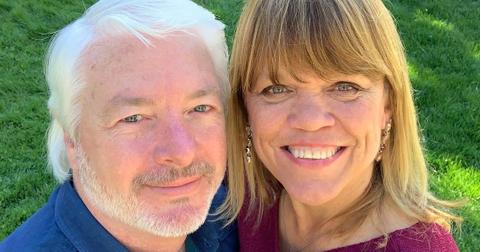 The mother of four answered fans' questions about her engagement during a Facebook Live Q and A, confirming that yes, the wedding is still on — but they're in no rush to tie the knot. Right now, the only thing standing in the way of their date is Amy's overpacked schedule this year.
"I think there's just so much going on," she explained. "Getting settled into the new house, projects in the new house, and everything like that."
But the wedding is definitely still on. It's currently unclear if she plans to hold either the reception or the ceremony on the family farm, as all of her children have, but she did allude to a possible crossover with Say Yes to the Dress.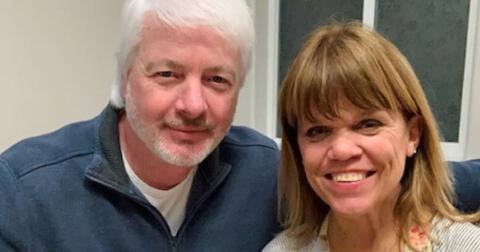 "I'm sure a few of you have heard of Kleinfeld in New York, and Randy [Fenoli] because he designs dresses," she said, admitting she would love to have her wedding gown made for her. "Could he design a dress for a little person? Randy, if you're listening out there, we'd love to hear from you. We'd love to come to New York."
Amy has said she won't do an impulse wedding.
During a Facebook Live with her friend, Amy made it clear she has no plans to rush into the wedding and intends to keep it traditional.
"I'm much more of a traditional person … I want the wedding and the reception," she said, as reported by Good Housekeeping. "I would like to share that experience with [Chris]."
While the pair has yet to work out all of the details of their wedding, it's possible we'll get to see Amy walk down the aisle with her new man in a season of Little People, Big World.
Amy and Chris got engaged in September 2019.
After finalizing her divorce in 2016, Amy found a new spark in the time she spent with Chris, who she said would take her on frequent motorcycle rides.
"I'm excited, I'm so surprised, I'm thrilled!" she previously told People of her engagement. "I never in a million years thought I'd be getting married again, but I also hoped for it! Now that it's happening, I couldn't be happier or more excited."
"I just have a good time. I have fun with him," she continued. "I never thought I'd be dating as a grandma, and it's nice to experience that and be with someone."