The History of 'Wipeout' Is Marked by Several Injuries and Multiple Deaths on the Show
Even a new reboot can't help 'Wipeout' escape its controversy and treacherous nature. Has anyone ever gotten hurt on the game show?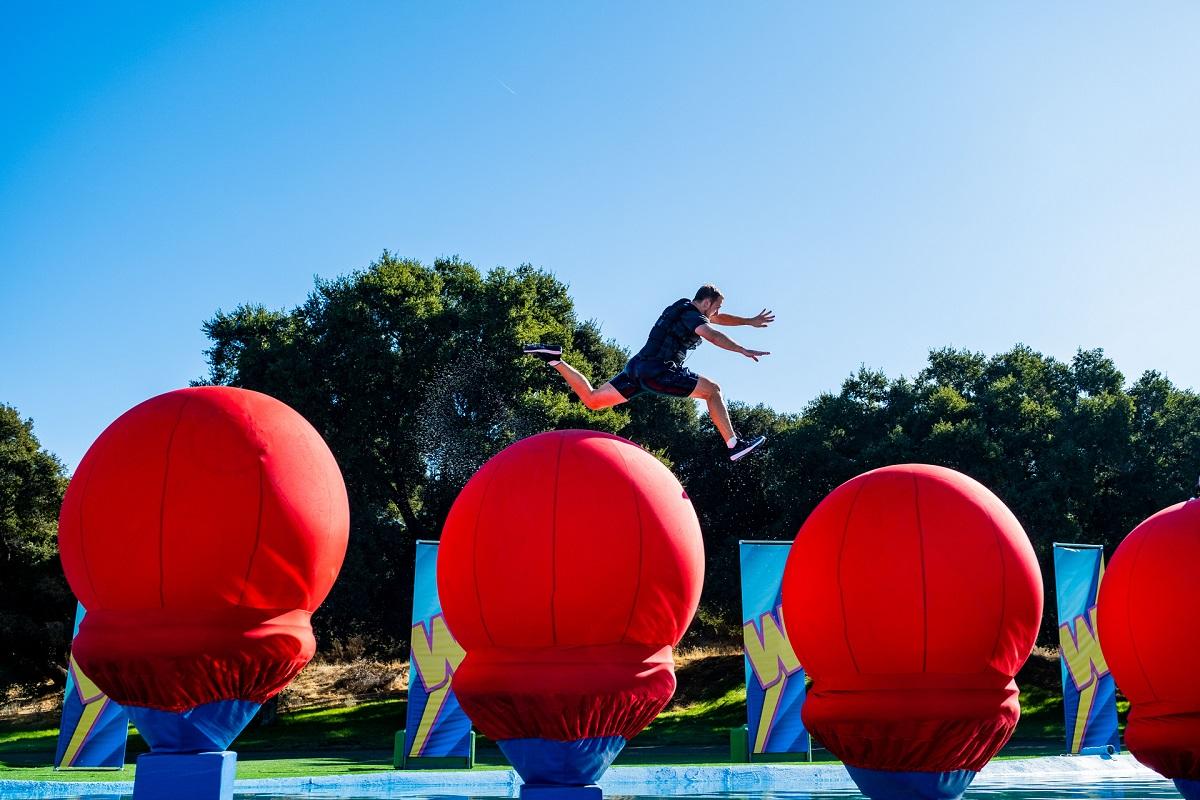 Despite a reboot and complete overhaul, Wipeout can't seem to escape its controversy. The game show, known for its silly obstacles and wild falls into pools of water, first premiered in 2008 and achieved high ratings throughout its seven-season run before ending in 2014. The series reboot premiered in 2021, hosted by John Cena and Nicole Byer. But the show has seen people getting hurt, and both versions are marked by tragedy.
Article continues below advertisement
The format for Wipeout essentially boils down to "last one standing." Multiple contestants participate in a series of four obstacle courses, eliminating players between each course along the way. The player who makes it to the end of each course goes home with a $50,000 grand prize.
The show is known for its comically oversized obstacles which all but guarantee a series of titular "wipeouts." But obstacles like that are more dangerous than they look, which the show has proven on multiple occasions.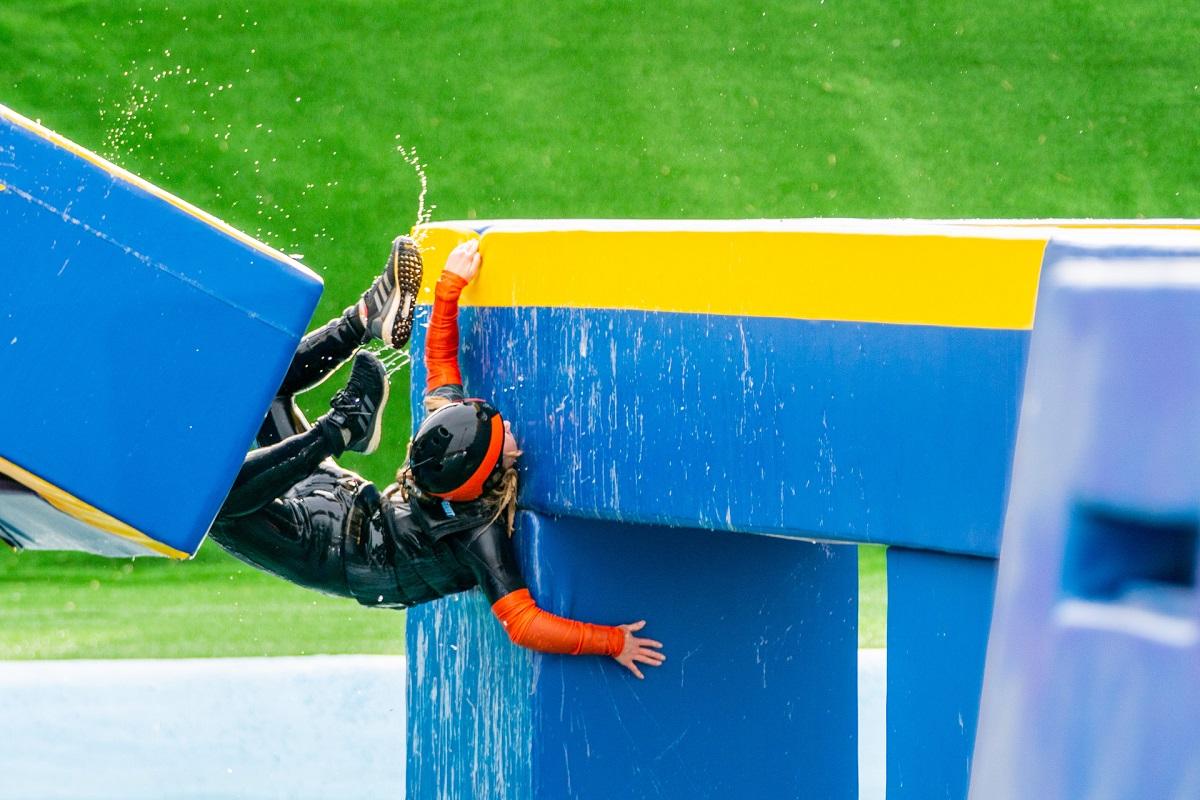 Article continues below advertisement
Has anyone ever gotten hurt on 'Wipeout'?
Contestants who participate in Wipeout supposedly sign a waiver in order to compete — one that likely has players acknowledge that they may sustain physical injury on the obstacle course. Injuries like that are practically guaranteed to occur, given the outlandish designs of the obstacles.
When it comes to actual instances of injury, there are a few to go around. A user on a Quora thread reports that there were plenty of minor incidents on the show.
"There have been the usual sprained ankles and twisted arms and a few scattered instances of broken bones," user Ken Kahre wrote. "But you would expect that in a game show of that nature. Nothing that you would call serious."
Multiple Reddit users who supposedly competed shared varying incidents. One commented that their friend who competed "hit the water so hard that he couldn't stop throwing up afterwards."
Article continues below advertisement
Another supposed competitor claimed that the show's set-up is relatively safe.
"No big injuries except my pride," the user wrote. "But even if you don't get hit with anything big, you'll be totally exhausted afterward. It's all pretty safe, barring a freak accident. But that's what waivers are for."
Article continues below advertisement
The original Wipeout's longevity and its second life on TBS certainly say something about the safety precautions on the show. The course has on-set medics and all contestants must disclose their medical conditions beforehand. But that doesn't mean the series is free of any controversy or tragedy.
In November 2020, a contestant on the Wipeout reboot died while competing on the show. Officially, the contestant — Michael Paredes — suffered a heart attack after taking a fall on the course.
This wouldn't even be the first time a contestant died. In 2009, contestant Tom Sparks was rushed to the hospital after experiencing knee pain and shortness of breath while on the show. He would die days later of a stroke. The reported cause of death was antiphospholipid antibody syndrome, which causes extra blood clots in the body. It's unknown if the obstacle course had anything to do with his condition.
The death of Tom Sparks occurred in Season 2 of the original Wipeout, but the show persisted long after the incident and well into 2014.
With new episodes of the Wipeout reboot airing on Tuesdays on TBS, we can only hope that production continues to make sure the show is as safe as it can possibly be.