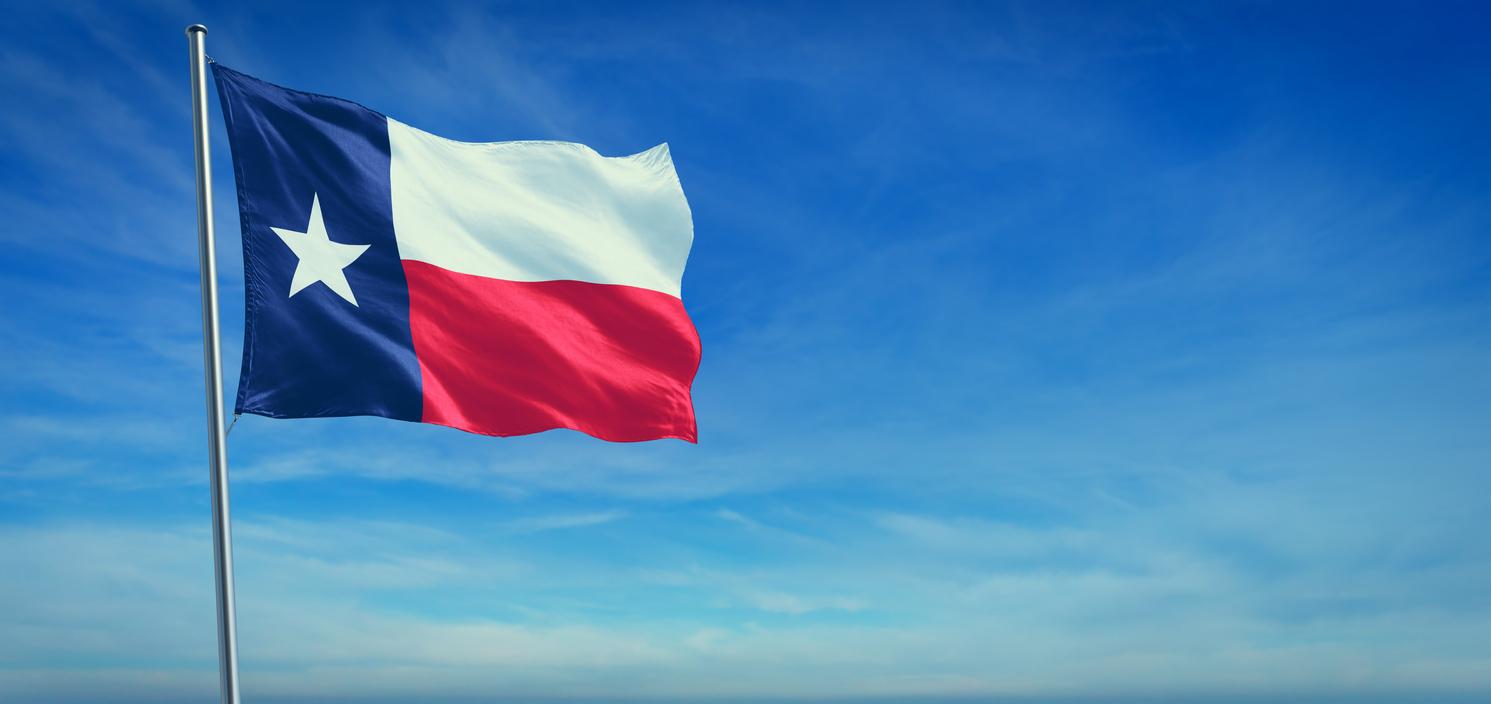 Texas Flipped Blue Once in Recent History — Here's When
Anxious voters are wondering if Texas will flip blue. If it does, it'll be a historic moment for the United States, as Texas has always been a red, conservative state.
There's been a lot of talk about Texas flipping blue, and that's because if Texas does, it could be a game-changer for former VP Joe Biden. With 38 electoral votes, Texas is the second largest elector out of all 50 states (California is the largest, with 55, and it's been a blue state in recent history). It also has a population of approximately 29 million people, and if most of those voters go blue, it would help the popular vote, as well.
Article continues below advertisement
Has Texas ever flipped blue?
The last time Texas flipped blue was in 1976, when Jimmy Carter was elected. Also, in 1994, Dem. Bob Bullock was re-elected as Lieutenant Governor. Texas has historically been a super conservative state, but many are hopeful that the tides are shifting, especially since it's been reported that 9 million Texans voted early, which is more than the number of people who voted in 2016. Voter turnout has increased in metropolitan areas for both Democrats and Republicans.
Article continues below advertisement
Thanks to a number of reasons, political analysts are optimistic that Texas will at the very least become a purple state.
We're seeing a higher voter turnout in Texas for a number of reasons. First off, is the impact COVID-19 has made on the state — nearly 20,000 people have died, and the economy has slowed down. It's possible that more BIPOC Texans, who have been hit the hardest by the pandemic, are casting their votes, and it's been reported that more college-educated white folks are leaning away from the Republican party. Plus, more and more young, liberal people are choosing to move to Texas (Austin, for instance, has a huge liberal population and has been attracting a lot of people from blue states like California and New York).
Article continues below advertisement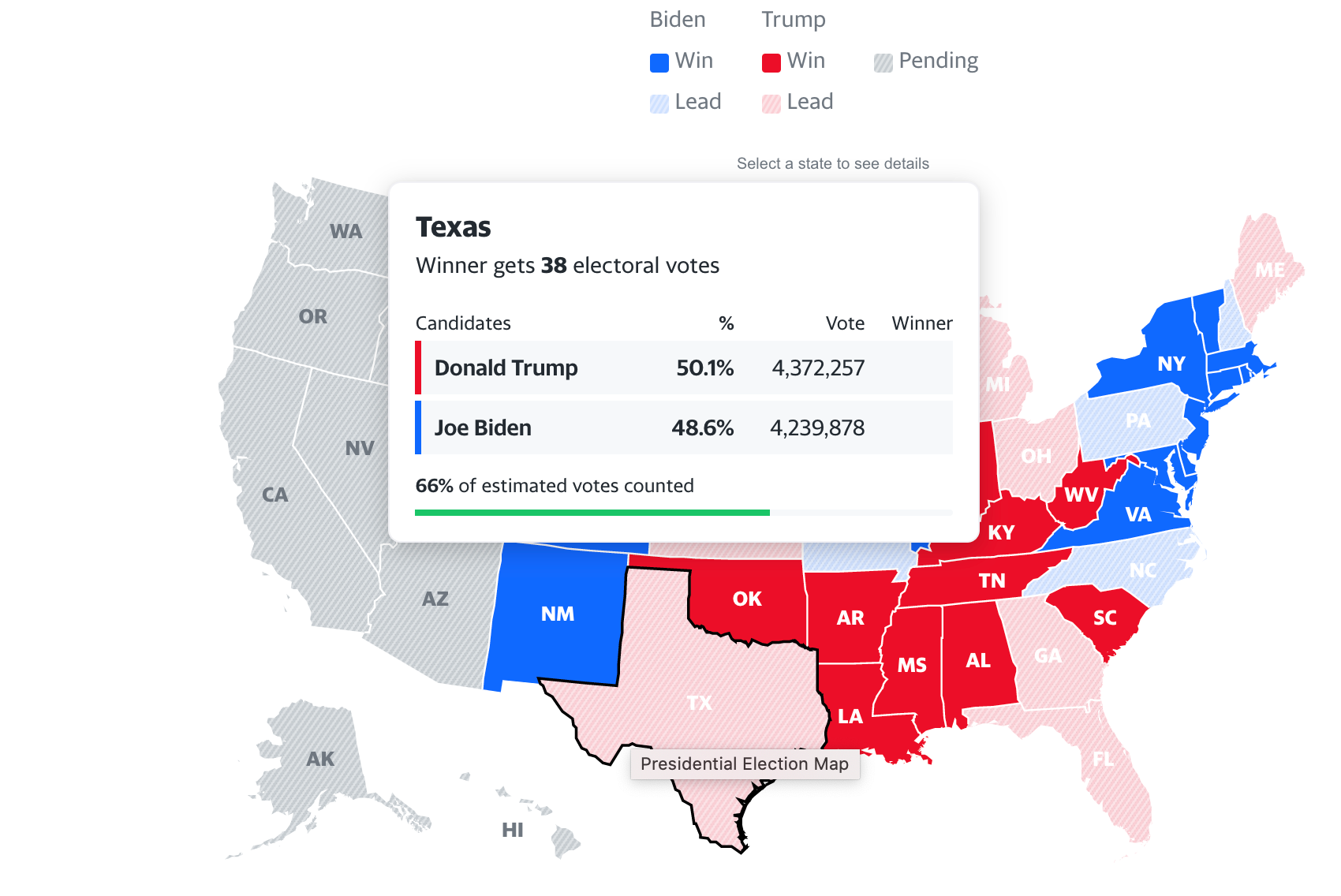 Moreover, some analysts believe Trump has actually turned off a lot of traditional Texan Republicans. "The only thing Republicans have to do, typically, to win an election in Texas is to win their primary and avoid getting hit by a bus by election day. But Trump has damaged the Republican brand such that it has made it competitive in a general election," political analyst Harold Cook stated.
Article continues below advertisement
At the end of the day, it's hard to predict how Texas will swing (as of publication, Texas is currently leaning red by a little over 1 percent now).
"I think it's much harder to predict, because there are so many people who haven't participated in a primary before. The suburbs have grown, and so it's harder to say, 'Oh, well, you know, it's up in Collin County, or it's up in Fort Bend County; that must mean more Trump votes. Not necessarily, because those counties are diversifying. There's also more young people participating. So that does make it tricky," Sylvia Manzano, a principal at polling firm Latino Decisions told The Atlantic.
Election Day Twitter is anxiously hoping Texas will swing back to blue.
Article continues below advertisement
Article continues below advertisement
With a remaining 20 percent of votes yet to be counted, we'll see what happens.