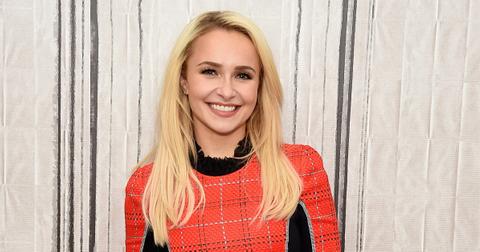 Here's Why Hayden Panettiere's 4-Year-Old Daughter Lives in Ukraine With Her Dad
By Abi Travis
After a nine-month hiatus, Hayden Panettiere has returned to social media. She shared a tweet and showed off a new hairstyle — she's rocking a pixie cut these days. The actress/activist may be back to updating her many followers about what's going on in her life, but there's one item of interest that may not be mentioned as often: her daughter. Does Hayden Panettiere see her daughter? Here's what we know.
Hayden Panettiere has a daughter with former professional boxer Wladimir Klitschko.
Hayden first met Wladimir Klitschko in 2009 at a book launch party for their mutual acquaintance Diana Jenkins. They began dating soon after that. In May 2011, Hayden announced that the two had split, citing the struggles of long-distance dating as the root cause. However, in April 2013, Hayden confirmed that she was back together with Wladimir. They announced their engagement later that year.