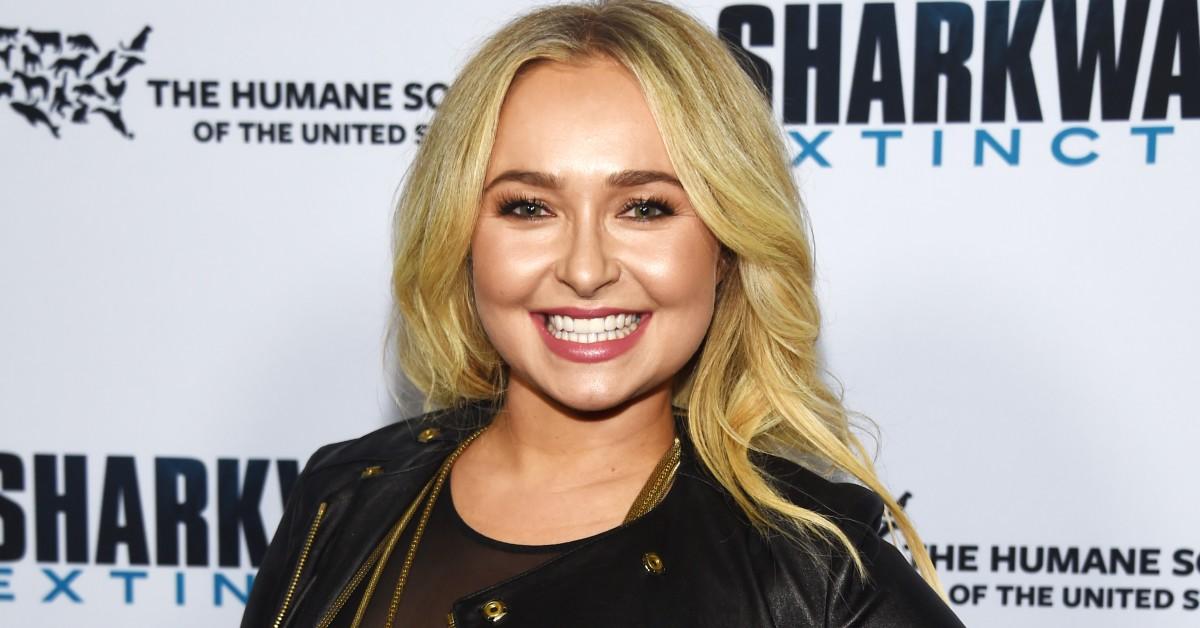 Hayden Panettiere and Wladimir Klitschko Prefer to Raise Their Daughter Separately
By Leila Kozma

Feb. 19 2020, Updated 1:15 p.m. ET
Hayden Panettiere spoke up about the disastrous effects of postpartum depression for the first time in 2015 during an appearance on Live with Kelly and Michael.
As the star revealed at the time, the mental illness has a drastic impact on the mother-child relationship, leaving many women unable to cater to their newborns' needs. However, this isn't the only reason she doesn't have custody of her daughter, Kaya.
Article continues below advertisement
Hayden gave up custody of her daughter voluntarily.
"When they tell you about postpartum depression, you think about, 'OK, I feel negative feelings towards my child, I want to injure my child, I want to hurt my child [...] I've never ever had those feelings, and some women do," Hayden described the condition on Live with Kelly and Michael.
Article continues below advertisement
Hayden enrolled in a rehabilitation center in October 2015, just 10 months after Kaya's birth. She sought out professional help once again in May 2016. She tried to maintain an open and transparent approach throughout the difficult process, aiming to raise public awareness about the health condition.
Hayden returned to her work-life soon after Kaya was born, shooting popular TV shows like Heroes and Nashville. Wladimir provided unmediated support throughout the difficult process, volunteering to undertake most parenting duties and helping to raise the child in accordance with her best interests.
"I cut nails, change diapers, do the bath with her," the boxing champion explained in a 2015 interview with Page Six.
Article continues below advertisement
Hayden and her baby daddy still get on with each other.
Their 2018 breakup didn't change the predicament. In fact, the stars agreed that the boxer should continue to raise Kaya in his home country of Ukraine. Some criticize the unusual parenting model, while others praise Wladimir and Hayden for making it work.
Article continues below advertisement
"It's heartbreaking and challenging [...] they didn't spend the holidays together. It's disturbing, and she'll have to figure out how to manage this. It's not an easy scenario," told an insider to The Daily Mail in 2019.
"Hayden and Wladimir are on great terms and friendly. They are a big part of each other's lives and will continue to be. Hayden is back in Los Angeles and figuring out what's next," another source told Metro in 2019.
Hayden's current partner, Brian Hickerson, was arrested for domestic abuse several times.
Despite the geographical distance and the unconventional parenting style, there's at least one thing the stars surely struggle to reach an agreement on. Which is? Hayden's current partner.
Hayden and Brian Hickerson met in 2018, and Wladimir immediately knew that something was wrong.
According to Yahoo, he is highly suspicious of Brian, so much so that he even forbade him from joining Hayden on her visits to Ukraine.
It looks as though Wladimir's assumptions weren't ungrounded. Brian was first arrested for domestic abuse on May 3, 2019, after he physically attacked his girlfriend during a fast-escalating dispute. On Feb. 14, 2020, he attacked Hayden once again, Meaww reveals.