Hayden Panettiere Admits Her Substance Abuse Made It Hard to "Spend Time" With Daughter
Hayden Panettiere broke up with her baby daddy, Wladimir Klitchsko, in 2018. Why doesn't she have custody of her daughter?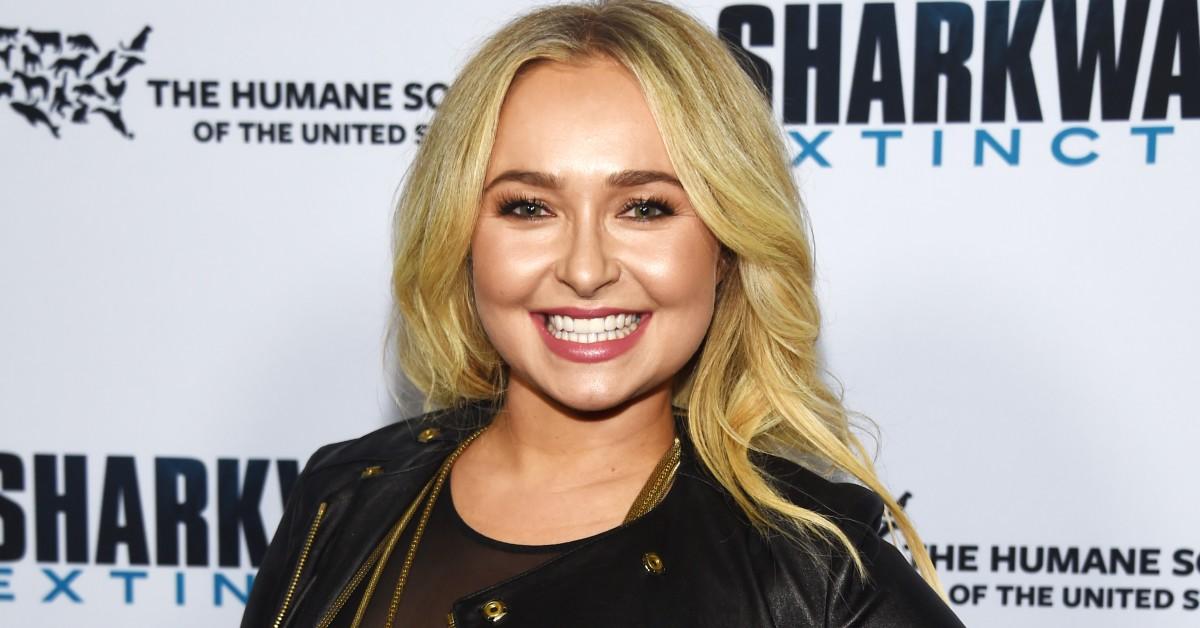 Actress Hayden Panettiere rose to fame as a child actor with roles in Remember The Titans and Ice Princess. In 2015, though, she gained attention for opening up about a difficult time in her personal life.
Hayden spoke up about the disastrous effects of postpartum depression for the first time in September 2015. As the star revealed at the time, mental illness drastically impacts the mother-child relationship, leaving many women unable to cater to their newborns' needs.
Article continues below advertisement
However, this isn't the only reason she doesn't have custody of her daughter, Kaya. Hayden recently opened up about her issues with substance abuse and how they contributed to the end of her relationship with Wladimir ​​Klitschko and their child's current custody arrangement.
Article continues below advertisement
Hayden gave up custody of her daughter voluntarily.
After Hayden and Wladimir welcomed Kaya into the world in Dec. 2014, she said she soon realized her postpartum depression symptoms. During her discussion with Live with Kelly and Michael, she claimed she never had the "negative" feelings some women experience with the mental disorder. However, Hayden still felt the need to enter a rehabilitation center in October 2015, just ten months after Kaya's birth. She sought out professional help once again in May 2016.
Hayden tried to maintain an open and transparent approach throughout the difficult process, aiming to raise public awareness about the health condition. However, in June 2022, she revealed that she privately battled an opioid and alcohol addiction for several years in addition to having postpartum depression. Hayden said she began experimenting with "happy pills" at age 15. Throughout the years, she used pills and alcohol to cope with motherhood's challenges.
Article continues below advertisement
"I never had the feeling that I wanted to harm my child, but I didn't want to spend any time with her," Hayden explained in her People cover story. "There was just this gray color in my life."
Article continues below advertisement
According to Hayden, she hid her addiction for over a decade and avoided looking unprofessional while working. However, opioids and alcohol eventually took a toll on her relationship with Wladimir, as he soon grew tired of her sneaking away to drink.
"He didn't want to be around me," Hayden said. "I didn't want to be around me. But with the opiates and alcohol, I was doing anything to make me feel happy for a moment. Then I'd feel worse than I did before. I was in a cycle of self-destruction."
Hayden and Wladimir ended their relationship during her time in Nashville as Juliette Barnes. When the show wrapped in 2018, she decided to allow her ex to raise Kaya so she could work on her health.
"It was the hardest thing I ever had to do," Hayden recalled. "But I wanted to be a good mom to her — and sometimes that means letting them go."
Article continues below advertisement
After her daughter's custody arrangement, Hayden Panettiere entered rehab for alcohol and opioids.
Following her decision to allow Wladimir to take Kaya with him to Ukraine, the exes agreed that he should continue to raise Kaya there. Some criticize the unusual parenting model, while others praise Wladimir and Hayden for making it work.
After Kaya's custody change, Hayden's alcoholism continued. Eventually, doctors diagnosed her with jaundice, prompting her to enter rehab. Hayden spent eight months in the facility and believed it helped her manage her addictions better.
Article continues below advertisement
Since her sobriety journey, the actress said she's prioritizing being "at peace." She has also forgiven those who hurt her, like her former boyfriend, Brian Hickerson. Hayden and Brian have been involved in several altercations, including their hotel brawl in March 2022.
TMZ spotted the couple fighting outside the Sunset Marquis hotel, which Hayden admitted wasn't their "best behavior." Nonetheless, she is still in contact with Brian and said he's working on bettering himself in the months following their public dispute.
"None of it is OK, and I want to make sure that everybody knows that," Hayden told People of Hickerson's past behavior, per Page Six."But I am open to people who are willing to get help and make amends."
"I'm trying to live in a place of forgiveness," she added.