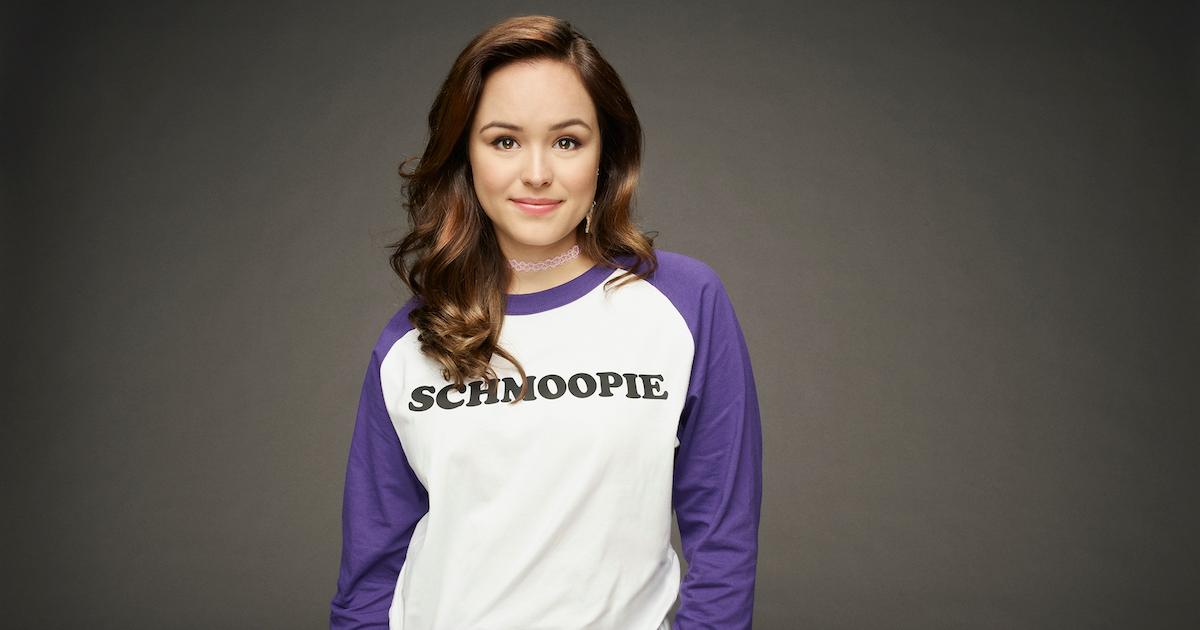 Hayley Orrantia Wants "More Tension" for Gerica on 'The Goldbergs' (EXCLUSIVE)
Hayley Orrantia spoke exclusively with 'Distractify' about 'The Goldbergs' Season 8, her hopes for a spinoff, and how she spends her time off-show.
For more than seven years, actress and singer Hayley Orrantia has been stealing scenes as Erica Goldberg on the '80s family comedy The Goldbergs. As the most free-spirited Goldberg offspring, Erica has often been at odds with her mom, Beverly (Wendi McLendon-Covey), and her two younger brothers, Barry (Troy Gentile) and Adam (Sean Giambrone).
Article continues below advertisement
In the eighth season, which is currently airing on Wednesdays on ABC, Erica has re-enrolled at college, and she's faced some issues in her normally perfect relationship with Geoff Schwartz (Sam Lerner).
Hayley Orrantia spoke exclusively with Distractify about Erica's growing pains in Season 8, and where she hopes her on-screen relationship goes (hint: a spinoff show). Plus, she also dished on what it has been like to film The Goldbergs during the pandemic — and how it led to a casting change.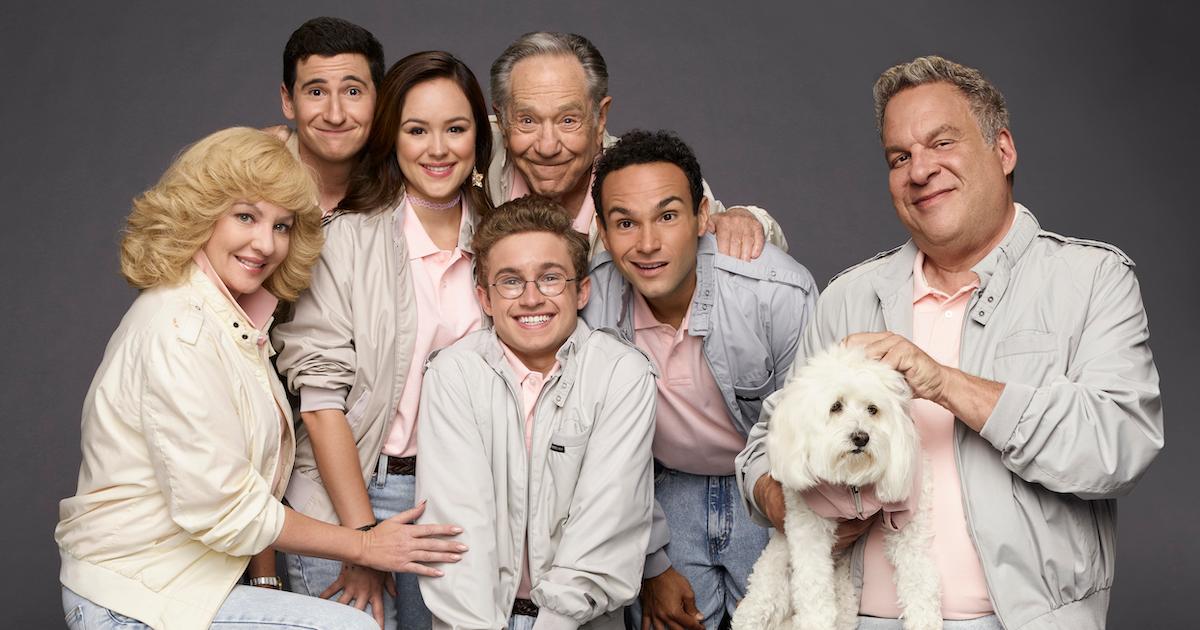 Article continues below advertisement
Hayley Orrantia wants to see Geoff "standing up" to Erica in Season 8.
Erica and Geoff's relationship was definitely a slow burn on The Goldbergs — viewers learned in Season 2 that Geoff had a crush on Erica since childhood, and she reciprocated his feelings in Season 4, while he had a girlfriend. Since they officially began dating at the end of the fourth season, Erica has largely called the shots in their relationship.
In "It's All About Comptrol" (Season 8, Episode 3), Geoff finally takes some control in the relationship. He tells Erica that he wants a typical freshman college experience, and that he doesn't want to live with her off-campus.
Though Hayley ultimately does want Geoff and Erica (or Gerica, as fans call them) to be together, she exclusively shared with Distractify that she hopes that Geoff continues to advocate for himself, even if that costs him the relationship for a while.
Article continues below advertisement
"It would be interesting to see more tension in their relationship, since Geoff has been so go-with-the-flow, and 'whatever Erica wants.' I'm curious to see his character come into his own during his first year of college, and to find out what he really wants to do, or what he wants to be," Hayley said. "I want to see him standing up for himself against Erica more."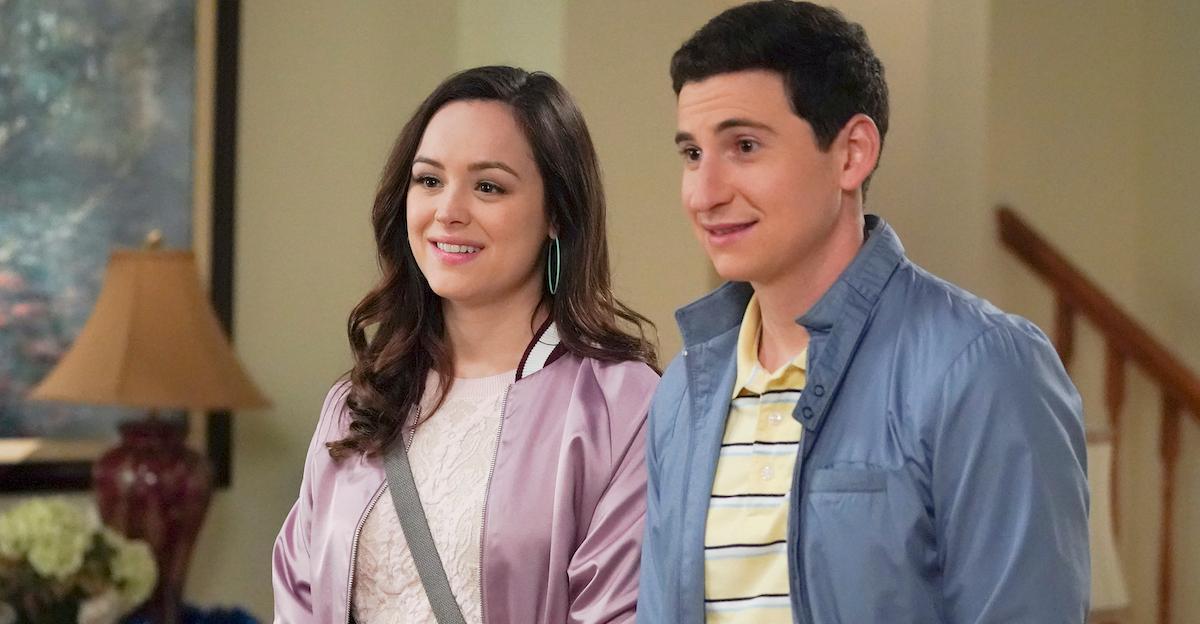 Article continues below advertisement
The actress hasn't always agreed with how Erica goes about expressing her opinions, but she does think that the character has found a perfect match in Geoff.
"I don't know if that will lead to tension as far as a breakup because part of me and Sam Lerner, who plays Geoff, love the idea of, years from now, them getting married, having a family," she continued. "But, of course, there's got to be some kind of tension there. I'm hoping that we're going to get to see Geoff figure that out this year."
As for Erica's own arc on Season 8, there will be clarity on what direction she wants to go in the future.
"Erica is finally going to figure out what career path she wants to take, for the first time. She's gone through so many phases of 'Is it going to be music? Or am I just going to take classes as I go and figure it out?'" Hayley said. "But, this year, she finally does come to terms with that, and she settles on a path I think viewers will find very interesting, to say the least."
Article continues below advertisement
She wants to do a spinoff show about Geoff and Erica that's set in the '90s.
The "Made for This" singer wants The Goldbergs to continue for multiple more seasons, and she hopes that it concludes (eventually) with the dawn of a new decade: the '90s. With the Goldberg kids already embarking on their early adulthood lives, Hayley hopes that viewers would want to see as they continue to age up in a new era.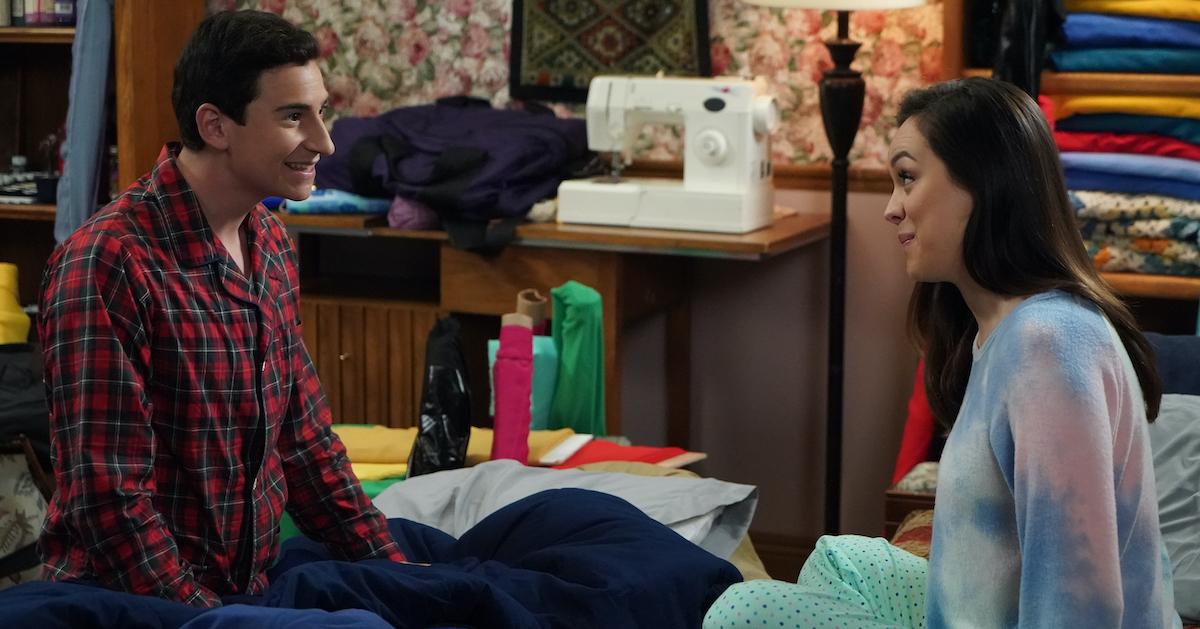 Article continues below advertisement
In addition to growing attached to Erica as a character, Hayley has also developed strong bonds with the rest of the cast and crew. Because of this, she would definitely be interested in doing a spinoff series that is centered around Geoff and Erica as a married couple in the '90s.
"One thousand percent," she said, about whether she'd want to do a spinoff. "I honestly love this show so much. From what I've heard from people who come to work on our set, they always talk about the dynamic of the cast and the crew, and how everyone is just super nice. We all get along. Not to mention our writers just make funny content. I would love to carry over this kind of relationship and these feelings we have going to work every day into a new show. Fingers crossed, who knows?"
Article continues below advertisement
Hayley said the cast and crew are taking "major precautions" on set because of the COVID-19 pandemic.
After cutting Season 7 short because of the initial shutdowns related to the coronavirus pandemic in the spring of 2020, The Goldbergs cast and crew came back fully prepared to safely film a full 22-episode eighth season. Hayley explained that things have definitely changed to make everyone feel comfortable and safe when they're on set.
Article continues below advertisement
"We have to take major precautions outside of it, as far as filming goes so everybody feels as safe as possible," she said. "Some of the changes have been adding plexiglass in between people, whether that's in the green room or on a golf cart. We have one person in hair and makeup at a time, and they have to change their gowns quite a bit to accommodate so we don't cross-contaminate in a way."
"The hardest part has been, since our crew has been together for seven going on eight years, we're all like a family. To not be able to congregate together and laugh and hang out like we used to has been very weird. But, we've been able to stay safe, and not a single person has it (knock on wood) on our set so far," she continued. "Hopefully we can finish 22 episodes with that being the case."
Article continues below advertisement
While many of these changes are going on behind the scenes, the pandemic restrictions did affect the cast in other ways. Kelly Berglin, who played Barry's girlfriend, Ren, in Season 7, was recast in Season 8. The role is now played by Carrie Wampler.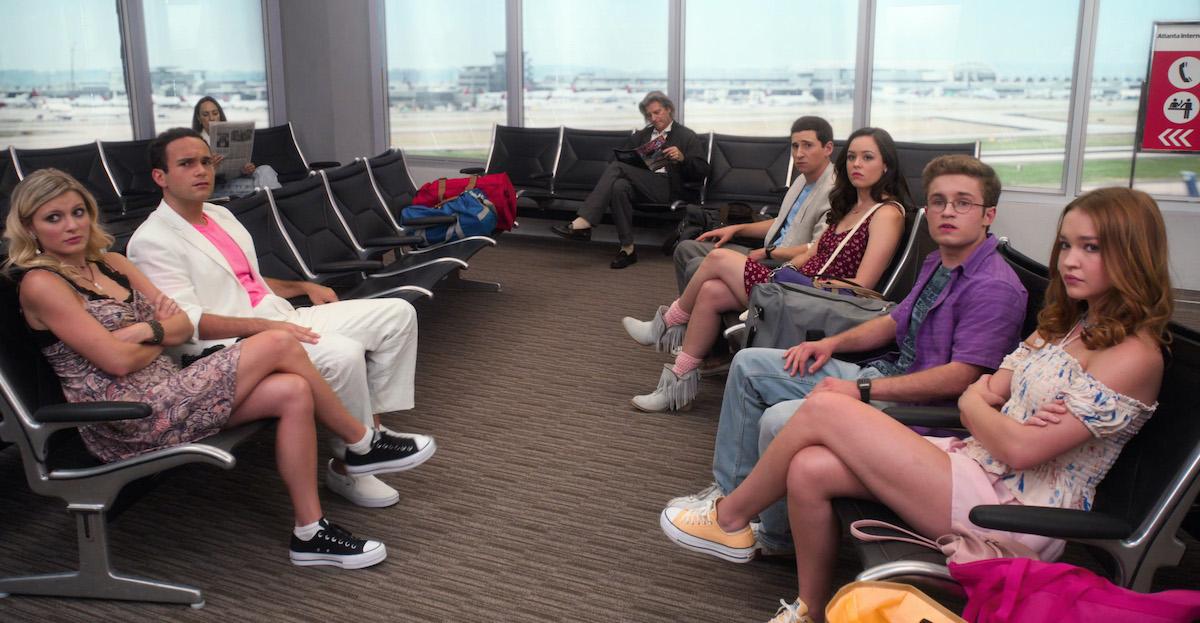 Article continues below advertisement
"Kelly ended up booking a show that was supposed to film during what would have been our hiatus, and so it wouldn't have been a conflict," Hayley said about the recast. "Because of COVID and changes, it became a conflict of her schedule. They had to recast, which was unfortunate, but we do love Carrie Wampler."
Though there are some new faces in Season 8, viewers are thrilled to have their favorite comfort show back in such uncertain times.
You can catch Hayley on Season 8 of The Goldbergs, which airs on Wednesdays at 8 p.m. on ABC.