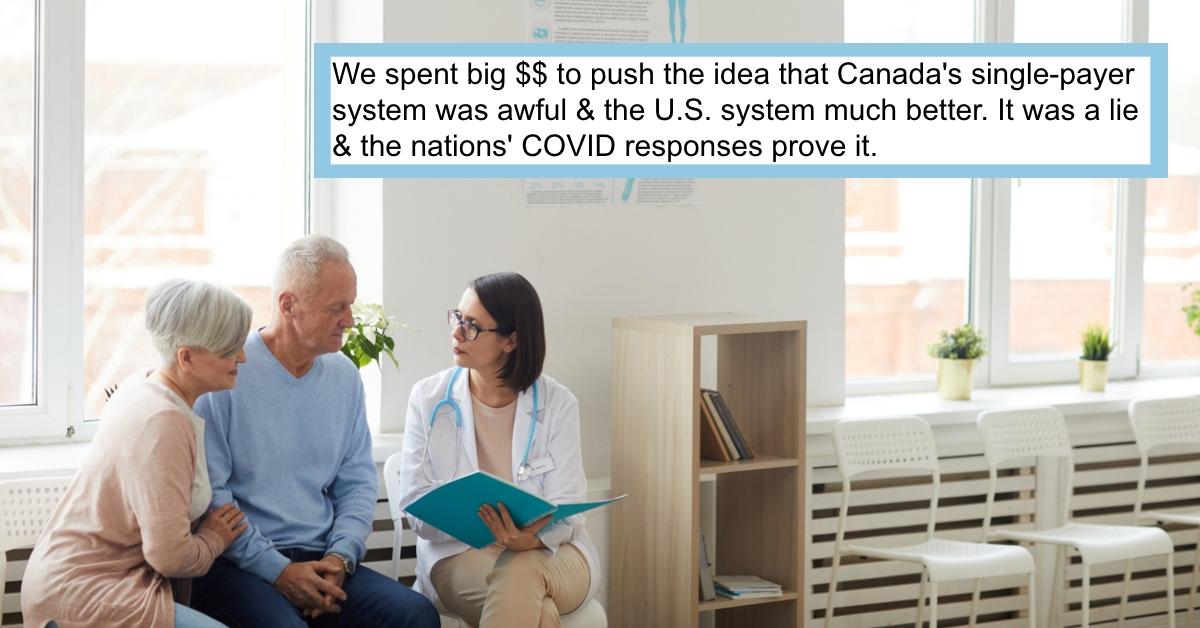 Former Health Insurance Exec Admits Lying to Americans About the Canadian System
Wendell Potter used to work for Cigna, one of the largest health insurance corporations in the United States. In 2008, he left after experiencing a "crisis of conscience," and has since worked to expose the crimes and wrongdoings of the broken industry, which have served to make people's lives harder and harder.
Article continues below advertisement
In a recent viral Twitter thread, Wendell spoke out about how the American health care industry spent tons of money to spin lies about the ineffectiveness of the Canadian health care system. He worked with companies to find and present cherry-picked data painting public health care as inefficient and unsuccessful when, in fact, he says it's far better than the job-reliant, exorbitantly expensive private health insurance system in the U.S.
Wendell has been speaking out about the lies and harmful policies of the American health insurance industry since he left in 2008, but in light of the pandemic and the U.S.'s botched handling of it, he wanted to bring to light once again the lies he pushed and explain how much better Canada's health care system really is.
Article continues below advertisement
It's just a fact that Canada is doing much better than the U.S. when it comes to handling the COVID-19 crisis. In fact, every country is doing better than the U.S., which keeps setting records in total number of cases and deaths. But even though the numbers say it all, because of the lies that Wendell and the rest of his industry paid to push, many Americans still believe that public health care systems like Canada's are inferior.
He explains that the health care industry paid a lot of money to have a PR group cherry-pick data and provide anecdotal evidence that made Canada's health care system look bad, when, in fact, those stories were few and far between. He admits that it was 100 percent a lie.
Article continues below advertisement
In reality, Canada's health care system is world's better than ours. No one is denied medical care because they can't afford it, like they are in the U.S. No one's entire livelihoods are ruined because of hospital bills, like they are in the U.S. No one has to worry about how they'll get health care if they lose their job, like they do in the U.S. Not to mention, Canada has a much lower rate of COVID-19 deaths than the U.S.
Health care is a right. Everyone should be able to visit a doctor when they need to without fear of going into debt or being refused service. The COVID-19 pandemic has left millions out of work and therefore without health insurance. This only happens in a broken system.
Article continues below advertisement
If it wasn't clear before (it was!), the pandemic has made it more transparent than ever that the U.S. health care system is failing, while Canada's, and those of other nations with public health care, are doing what they're supposed to do.
Wendell explains the problem a bit more in this video. He spent years feeding lies to the American public, but now he's spending his energy exposing the evils of the American health care industry and fighting for Medicare for All because that's what works. And who would know better than someone who used to be on the inside?