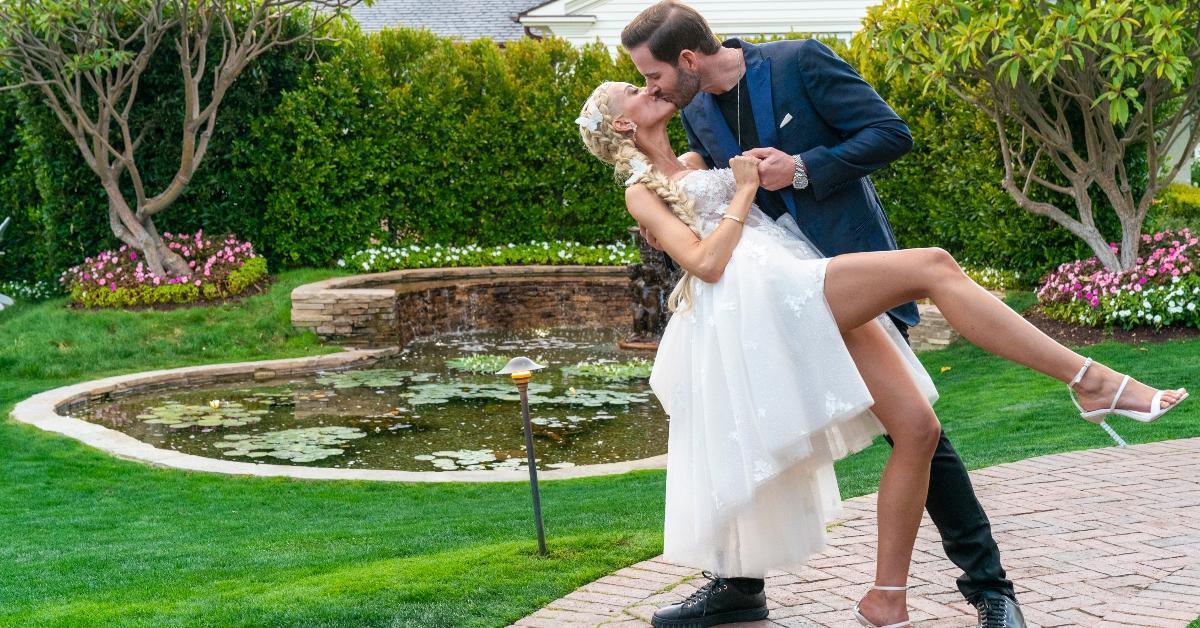 Heather Rae Young Dishes on Wedding to Tarek El Moussa: "The Universe Knew This Marriage Was Meant to Happen" (EXCLUSIVE)
Reality TV power couple Tarek El Moussa and Heather Rae El Moussa (formerly Heather Rae Young) are giving fans an inside look at their big day. The Flip or Flop and Selling Sunset stars officially tied the knot in Santa Barbara on Oct. 23, 2021, surrounded by their family and close friends, but now the duo are welcoming audiences to take part in their joyous day with their wedding special, Tarek and Heather: The Big I Do.
Article continues below advertisement
Ahead of the HGTV and Discovery+ special airing on Dec. 16, Heather spoke exclusively with Distractify via email about her memorable wedding day, stressful moments, and more behind-the-scenes details.
Check out our Q&A below. (Editor's note: This interview has been edited and condensed for clarity.)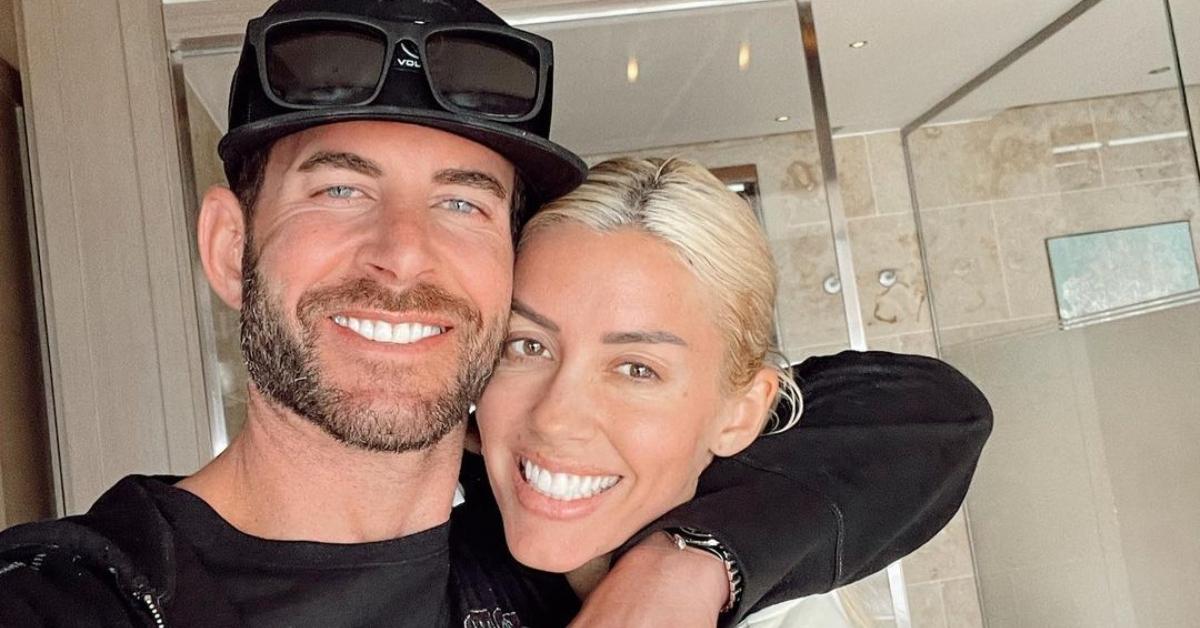 Article continues below advertisement
Heather Rae El Moussa talks memorable wedding day moments, first dance with Tarek, and more.
Distractify: What was the best/most exciting part of your wedding day?
Heather Rae El Moussa: Every single moment was perfection. Spending the day with our moms, sisters, Tay, and all the girls, the vows to the kids and to each other. Also, the moment I had with my dad before we walked down the aisle was incredibly special. My dad dreamed for me to find a man like Tarek to protect me and love me. After the ceremony, the speeches from our families and our first dance were also so special.
What was the most stressful part of planning your wedding?
HR: The guest list and the seating chart.
Did any moments not go the way you planned?
HR: The budget, LOL. Honestly, everything was truly perfect. The universe knew this marriage was meant to happen. Right before my dad and I started making the long walk down the aisle, we had to stop because I kept having anxiety that my heel was falling off of my shoe. It wasn't but for some reason, I was fixated on it.
Article continues below advertisement
There were so many tears at your wedding. Did you know beforehand that the tears were going to be flowing on your big day?
HR: Yes! You can't deny the soulmate kind of love Tarek and I have. Every single person at our wedding loves and supports us, and you could just feel the true love the whole day and night.
Does your relationship feel different now that you two are married?
HR: As soon as we said I do and that wedding ring was on my finger, I felt this sense of security and calmness. We did it! My dreams all came true, and this is everything I have ever wanted. A true soulmate, partner, best friend, and I get to wake up to him every day for the rest of my life.
Maya Vander previously told us that Season 5 of Selling Sunset will also feature the wedding and bridal shower. What behind-the-scenes moments will fans get to see?
HR: Yes! In season 5 you'll get to see some wedding events sprinkled in including my beautiful, very pink, girly bridal shower, and you get to see a special moment with a surprise my husband buys me. In another episode, you will see me and Chrishell [Stause] shopping for something special.
Tarek and Heather: The Big I Do airs Dec. 16 at 9:30 p.m. ET on HGTV and Discovery+.