We Need to See More of Heidi on TLC's '7 Little Johnstons' — Let's Get to Know Her
Heidi has once again dropped into an episode of '7 Little Johnstons,' and we love the energy she brings. Who is she? Let's get to know her.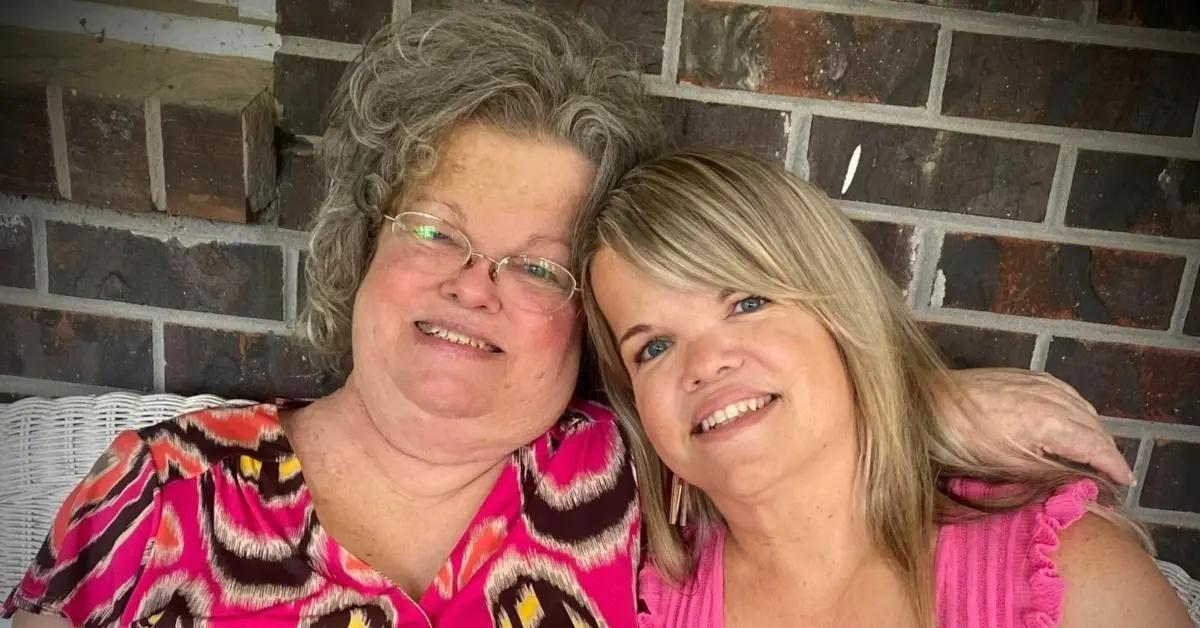 For eight years, fans of TLC's 7 Little Johnstons have watched the world's largest family of little people navigate environments that are rarely made for individuals of their size. Trent and Amber Johnston, along with their two biological children and three adopted children, have invited viewers into their lives in order to see the challenges and joys that they face. They also demonstrate that existing can be the great equalizer.
Article continues below advertisement
On occasion, we get to spend time with other people in the Johnstons's orbit, like Heidi Johnston. She has dropped by in a couple of episodes, and always seems to match Trent's wild energy while still being available for some solid advice. We wouldn't mind seeing more of her. So, who is Heidi, and how can we make her a permanent part of 7 Little Johnstons? Here's what we know.
Article continues below advertisement
Who is Heidi on '7 Little Johnstons'?
Trent Johnston is the youngest of four siblings, and Heidi is one of his middle sisters. She usually drops in when there's a larger family event going on. For example, everyone was gearing up for Christmas on Episode 6 of Season 11. There was also another exciting reason to celebrate, as Anna shared with her Aunt Heidi that she met someone. Heidi's excellent advice was just "take it slow."
Fast forward to Episode 8 of Season 13, where the Johnstons are celebrating Thanksgiving. This was especially odd, as the episode aired in June 2023. Regardless, Heidi was back as everyone was poised to enjoy their meal at their parents's house. Trent and Amber usually play host for family gatherings because Trent's dad is in a wheelchair, which makes traveling difficult, but this time it was different.
Article continues below advertisement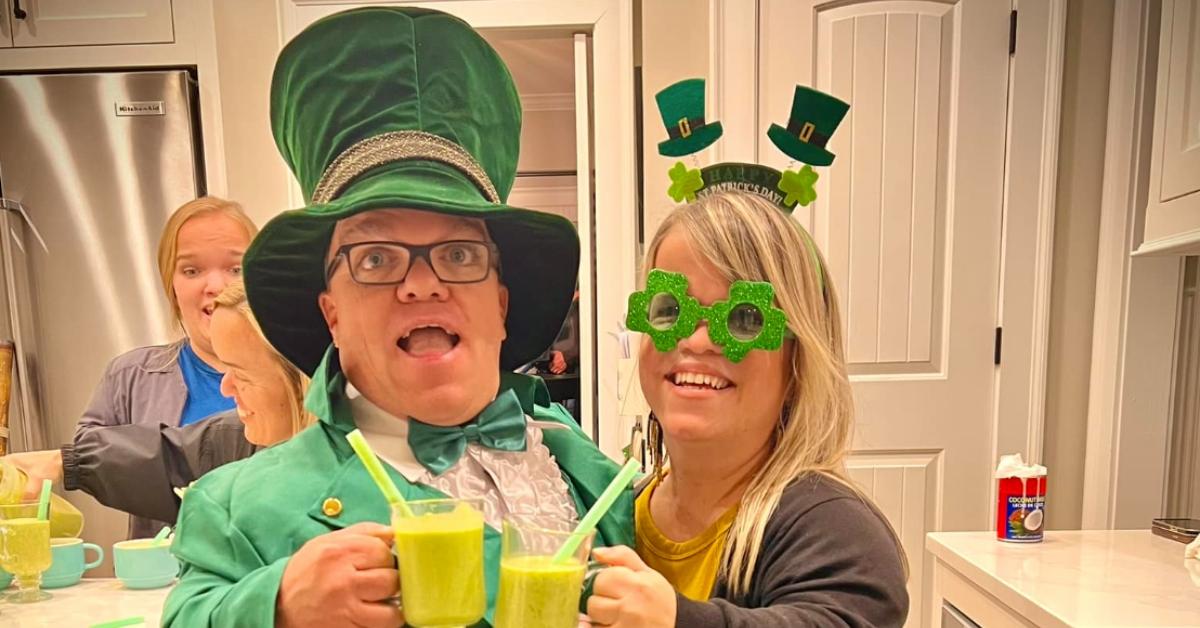 Unfortunately, this particular Thanksgiving was marred by the fact that Heidi was getting a divorce, and Trent's diet was limited by his borderline diabetic diagnosis. Despite these hiccups, everyone played games and enjoyed spending time with each other. As upsetting as a separation is, perhaps we'll see more of Heidi on the show.
Article continues below advertisement
Heidi Johnston has a full life outside of her brother's television show.
According to Heidi's Facebook page, she has two daughters with her ex-husband. Her oldest daughter, Carrington Lee, graduated from Georgia Southern University with a degree in Exercise Science in May 2022. From there, she is headed to the "Medical University of South Carolina to pursue a doctorate degree in Occupational Therapy." In a post about this achievement, Heidi said, "Continue to believe in yourself and live the life you've always imagined ... We love you bunches."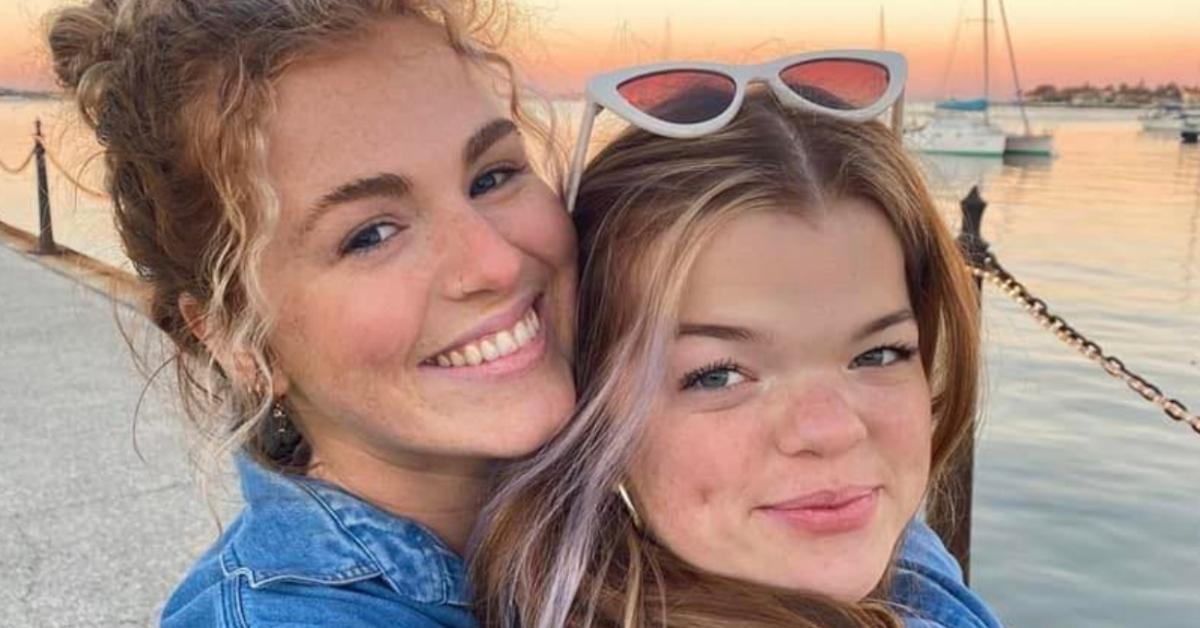 Article continues below advertisement
Heidi's other daughter just finished up her sophomore year in 2023, at Houston County High School. Ella Grace Lee received second year honors that year and accepted tan award at a ceremony proudly recorded by Heidi. In fact, Heidi often praises her daughters on Facebook. Heidi had her daughters during her first marriage to Barry Lee.
"To my beautiful daughters, YOU make me see life in full color," she said in October 2022. "You add sparkle and pizzazz to everything and today I celebrate the fun firecrackers that YOU are!" This was a birthday post for both of them which begs the question — do they share a birthday?
Article continues below advertisement
There are also numerous photos of Heidi spending time with buddies. The former legal nurse consultant is now a realtor who loves shouting out pals on their birthdays, organizing Super Bowl parties, and simply having a good time. She's a great friend and a fun person! Again, this is what we need on 7 Little Johnstons. A single Heidi who is ready to mingle.
Who is Heidi Johnston's ex-husband?
Heidi was linked to her now ex-husband, Jason Irving, around 2016, but fans don't know exactly how they met. Heidi was a single mother when she met Jason. By July 2019, they announced that they were married. However, this pair didn't last long since they divorced in 2022.
Fans found out about the divorce during a 7 Little Johnstons Thanksgiving episode in Season 13, Episode 8. Here's what we know about Jason.
Article continues below advertisement
Just by hearing him speak, fans can tell one major trait of Jason's: he's British. This is definitely super different from the Southern and rural life that the Johnstons live. Nonetheless, Jason now lives in Perry, Ga.
His work history is primarily in real estate. Jason worked with Heidi at Keller Williams Realty Middle Georgia and Southern Classic Realtors, according to Gossip Next Door.
This divorce also isn't Jason's first. Jason has a song with his ex, Kristian Irving. It wasn't Heidi's first marriage either.
Now, Jason is seeing someone new. According to his Facebook, he's in a relationship with Shannon Hinson Porter.