These Ladies Pitch a Convenient Way to Prepare for Divorce on 'Shark Tank'
Where is Hello Prenup after 'Shark Tank'? Fans are wondering if the legal business got a deal from the sharks in the Nov. 12 episode of 'Shark Tank.'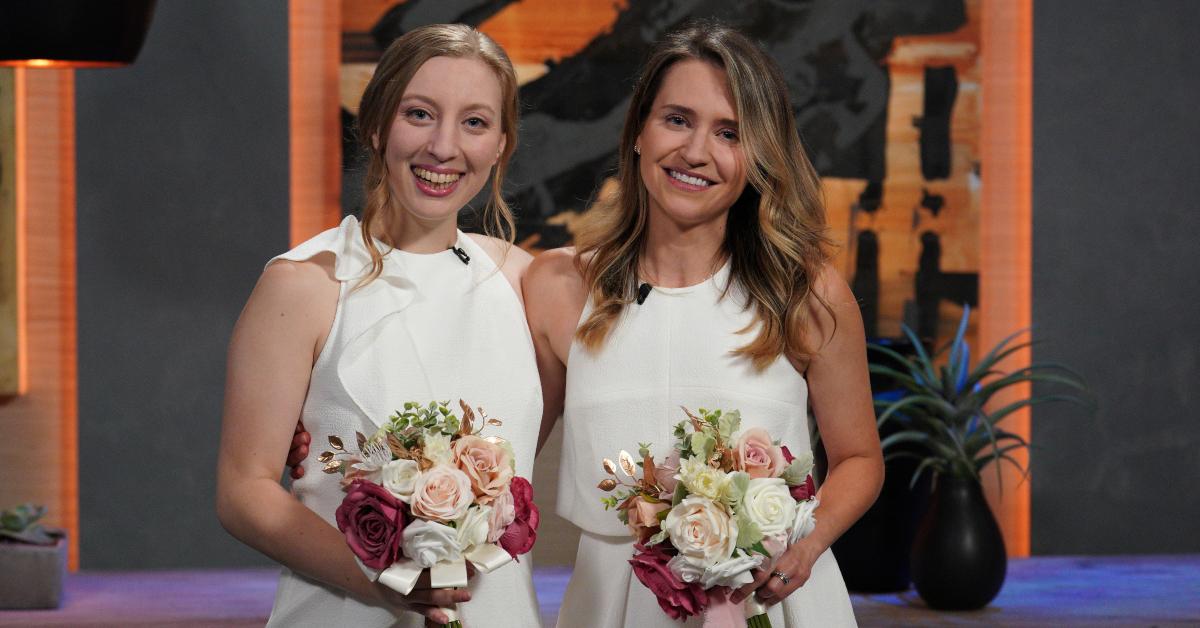 First comes love, then comes marriage. However, for many couples, a prenup comes somewhere in between. No one wants to consider splitting up before they tie the knot, but the statistics don't lie. Although the marriage rate significantly increased during the pandemic, so did the rate of divorce. That's where prenups come into play.
Article continues below advertisement
The cost of the contractual agreement could cost upwards of $2,500 and months to process. But Hello Prenup offers a fast, low-cost way to get the job done. On Nov. 12, Julia Rodgers and her partner, chief technical officer Sarabeth Jaffe, stepped into the Shark Tank seeking a $150,000 investment from the sharks to expand the company's reach to all 50 states.
So, how's the company holding up now? Here's an update on Hello Prenup following the company's Shark Tank debut.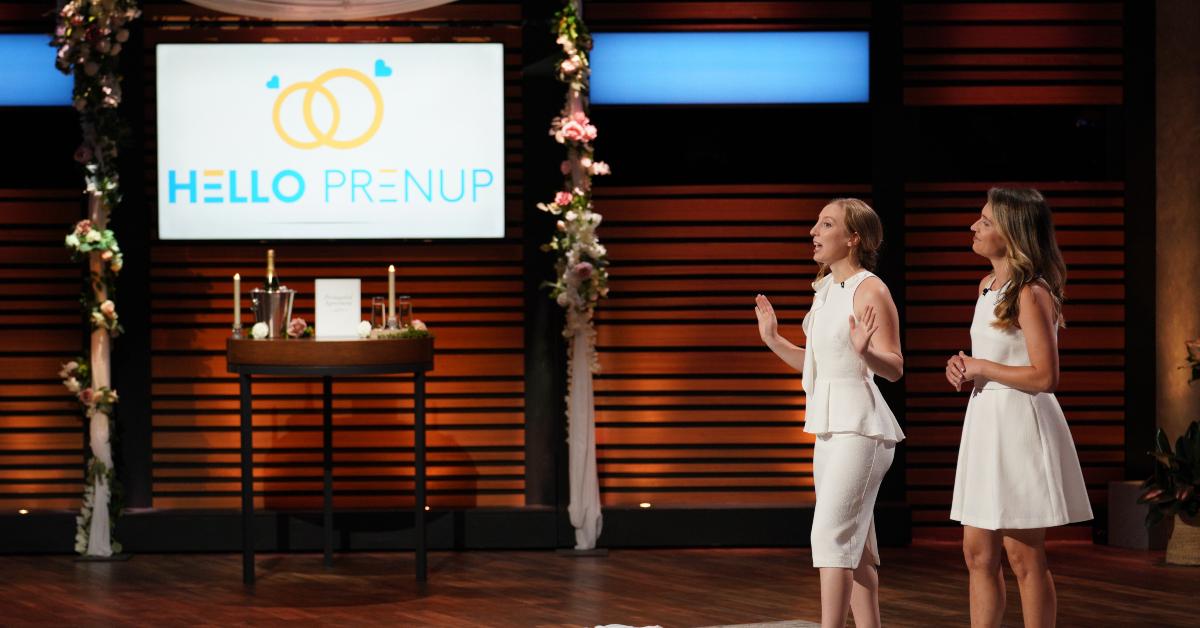 Article continues below advertisement
What is Hello Prenup up to after 'Shark Tank'? Here's what we know.
Given Kevin O'Leary's extensive portfolio of wedding companies, a deal with Hello Prenup sounds like a slam dunk. That is if one of his fellow sharks doesn't make an offer first. Earlier in Season 13, Robert Herjavec was guilty of stealing a deal with Wedfuly from under his nose.
Julia, who is a family attorney by trade, says that prenups aren't just for the rich. In the case of a divorce or death, the Shark Tank hopeful insists it's important that both parties have their assets in order.
Julia told Rhondella Richardson at ABC Boston, "Hello Prenup is the first digital platform to allow couples to create a prenuptial agreement in hours, instead of months, and for a fraction of the cost."
Article continues below advertisement
Hello Prenup's CTO has been candid about where the company has fallen short in the past, which is exactly why the duo needs guidance from a shark.
Sarabeth previously told Ventured Out, "SEO and online marketing were completely black boxes to me. I have learned so much about the importance of content and online presence for building a consumer-focused business."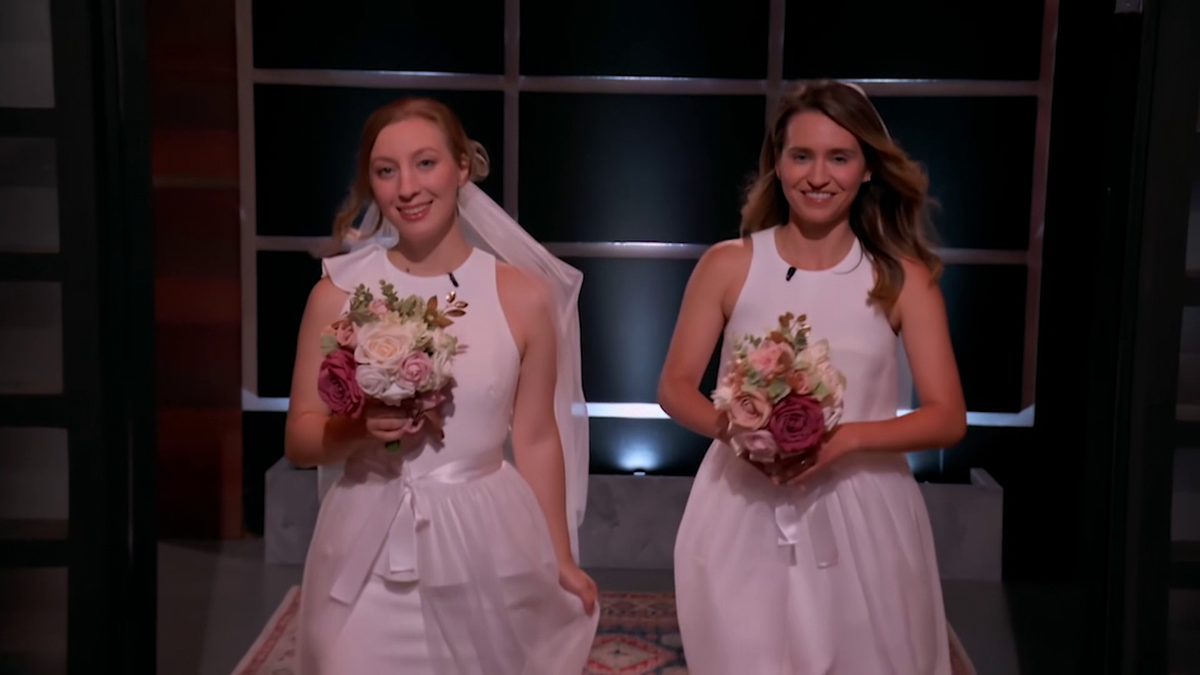 Article continues below advertisement
Did HelloPrenup get a deal from the sharks? Their financial fate is revealed.
In the end, the Hello Prenup founders revealed that their sales were less than wonderful, which was a real turn-off for Kevin and the other sharks. Nevertheless, they snagged a deal with Nirav Tolia and Kevin. Julia and her partner gave up $150,000 for 30 percent of their business.
Ahead of their Shark Tank appearance, the company has just over 6,000 followers on Instagram, which will likely increase quickly. In addition to their web-based service, Hello Prenup founders also have a podcast that discusses all things marriage (and divorce).
You can stream Season 13 of Shark Tank on Hulu, and new episodes air at 8 p.m. EST, Fridays on ABC.