Christina Discusses the "Non-Negotiable" in Her Marriage to Henry on 'MAFS' (EXCLUSIVE)
Henry and Christina are off to a rocky start in their marriage on 'Married at First Sight.' The two discussed their lack of physical attraction.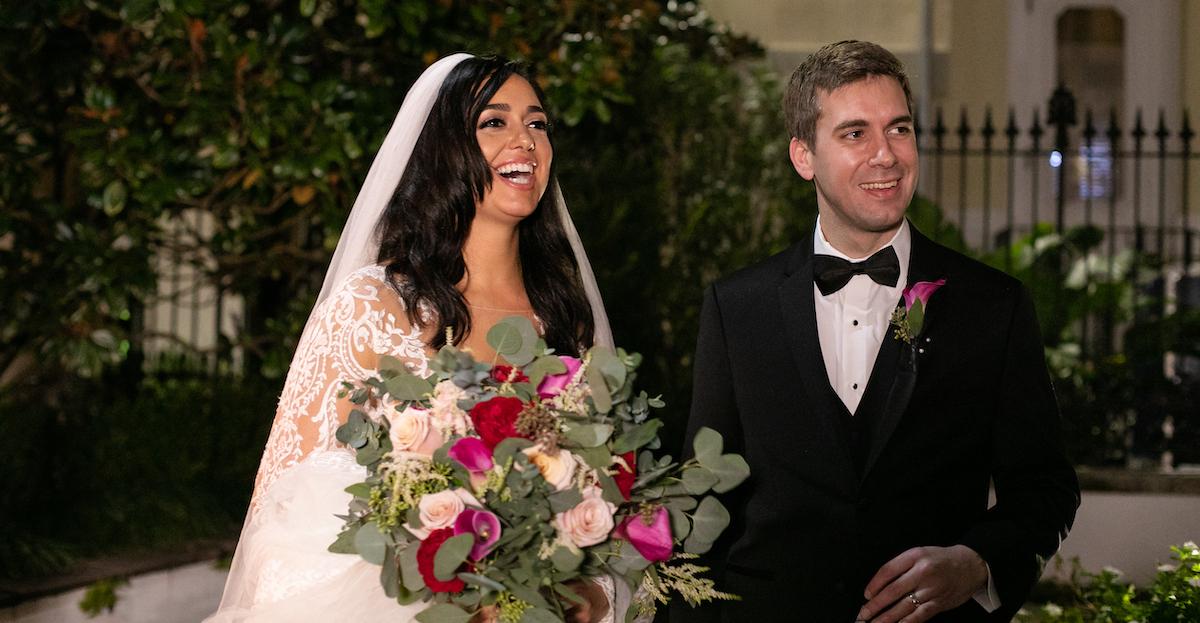 While there's always some level of awkward energy for each of the couples featured on Lifetime's Married at First Sight, Season 11 duo Henry Rodriguez and Christina have been struggling to get comfortable with one another since their New Orleans nuptials.
Article continues below advertisement
The couple has been dubbed the biggest mismatch of the season, and many fans are convinced that they won't survive Decision Day. Others just believe that Henry was given a bad edit, and that the pairs who struggle the most in the beginning often end up forging some of the strongest connections (like Season 1 alums Jamie Otis and Doug Hehner).
Article continues below advertisement
Distractify obtained an exclusive clip ahead of the Sept. 23 episode, which will give viewers further insight into Christina and Henry's needs regarding their marriage.
From Christina's "non-negotiable" to Henry's vow to be "less awkward," keep reading to find out what happened during their conversation with Dr. Viviana Coles.
Christina says it's a "non-negotiable" for Henry to "set the pace" on 'Married at First Sight.'
During the midseason check-ins with the experts about their marriage, Henry and Christina are finally forced to confront their issues and their inability to get beyond the awkwardness. While speaking with relationship therapist Dr. Viviana Coles, the two discuss what has been going wrong so far in their relationship.
"It seems like you're both still in it to win it," Dr. Viviana tells the newly married couple. "We gotta tap into a feeling of romance."
Article continues below advertisement
Dr. Viviana tells them that, once they're more comfortable around each other physically, "the sky's the limit."
"Some physical touch," she recommends. "Nothing wild, nothing crazy."
The expert then asks Christina and Henry what sort of physical additions they'd be open to trying.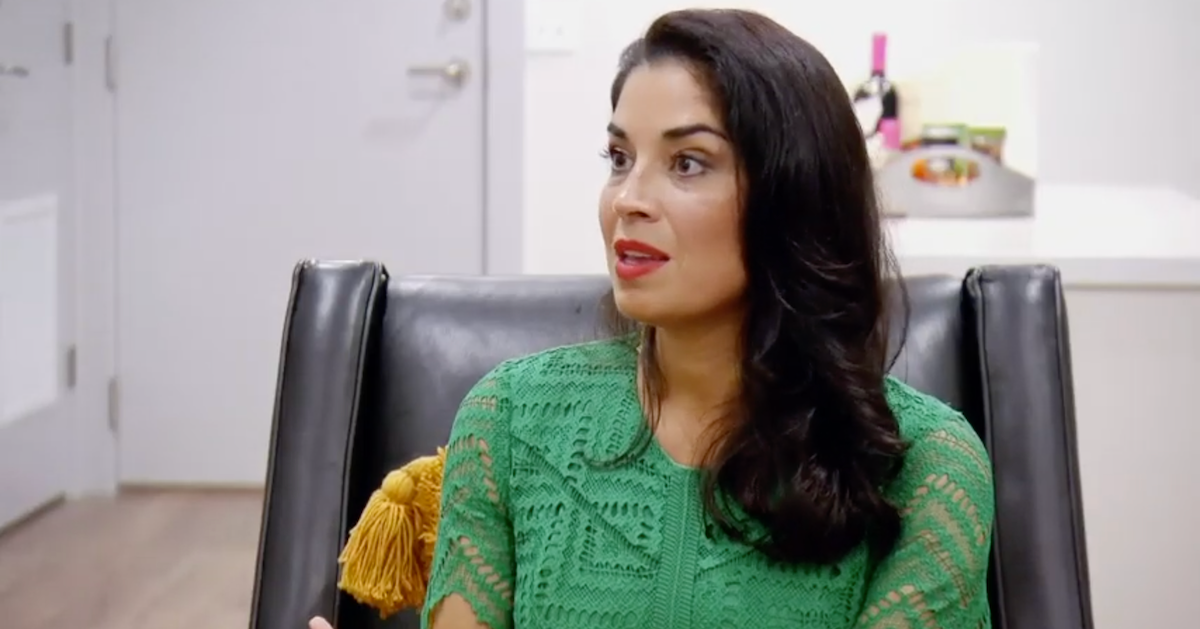 Article continues below advertisement
"Hand holding? Hugging?" she asks, before Henry chimes in about his expectations.
"I mean, I just think simple affection would be a good start," the 35-year-old clinical recruiter jokes.
"Anything! Anything at all!" Christina responds with a laugh.
When Dr. Viviana asks what Henry means by that, he tells her that he'd be interested in cuddling and holding hands.
"So if you were to hold her hand right now, could you hold her hand and show her how you would like for it to happen?" Dr. Viviana probes.
As Henry slides down the couch to be closer to his bride, Christina begins to say "Uh-oh."
"I'm good with just natural affection," Henry says as he places a hand on his bride's knee.
Christina then discusses what one of her main concerns is in the relationship.
Article continues below advertisement
"Physically, I'm going to let him set the pace, because I am very open to any physicality," Christina explains. "I can start taking the lead after someone else takes the lead first. And that's what I'm attracted to. That's a non-negotiable for me."
"You want him to show you that he wants you?" Dr. Viviana clarifies, while Henry continues to look uncomfortable.
"Yes," Christina replies.
The expert then asks if Christina has been telling her husband that this is important for her.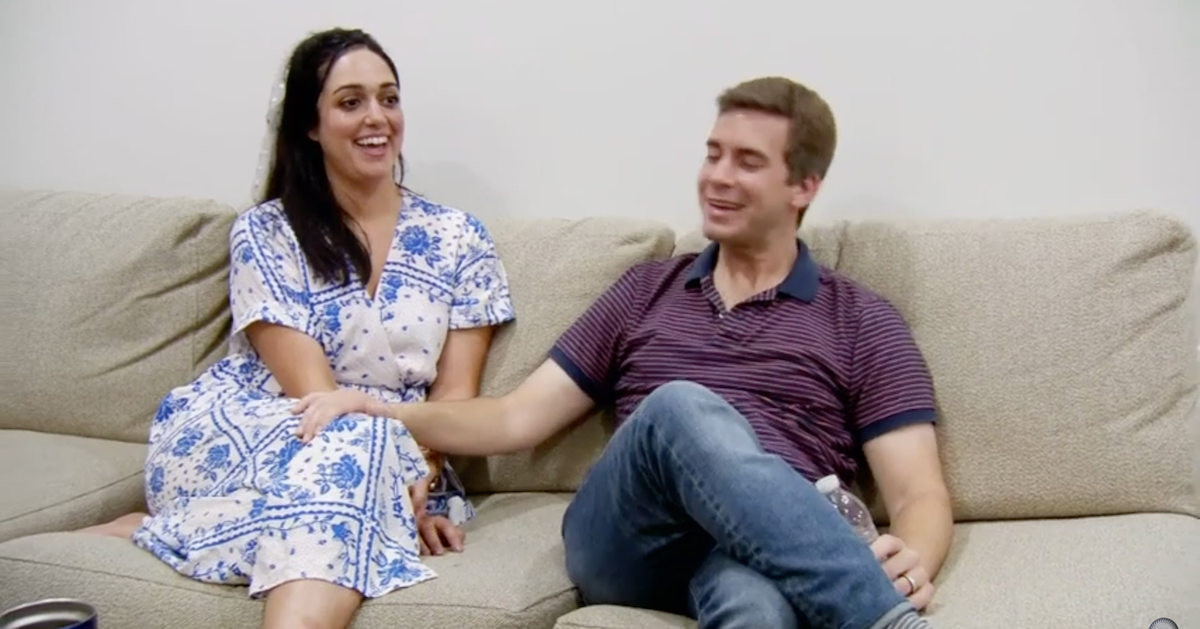 Article continues below advertisement
"That might be where my downfall is," the 30-year-old admits.
Dr. Viviana encourages Christina not to be "too passive" because she'll ultimately then stop trying to make her marriage work.
"If you have that wall up, and you've got someone like Henry who takes a while to get to a place where he likes to do that, if he doesn't think you're receptive to it..." she explains. "Maybe show him that you're receptive to it when and if it happens."
Henry promises to be "less awkward" going forward.
While the meeting with Dr. Viviana has been fruitful so far for Henry and Christina, it's Henry's next admission that really pushes their relationship forward.
He admits that he has had a tough time figuring out how to navigate his marriage, but that he has faith that it will get better.
Article continues below advertisement
"I think it's one of those things that like, once the barrier is broken, it becomes a lot easier," Henry says about how he thinks his energy around Christina will progress. "But, this is a guarantee that the coming weeks or whatever it is will be a lot less awkward [and] a lot more enjoyable if that makes sense."
"I think so too," Christina agrees.
"A lot less thinking about 'what the hell is going on?'" he adds. "Like I said, the communication bandage was ripped and I think that also helps."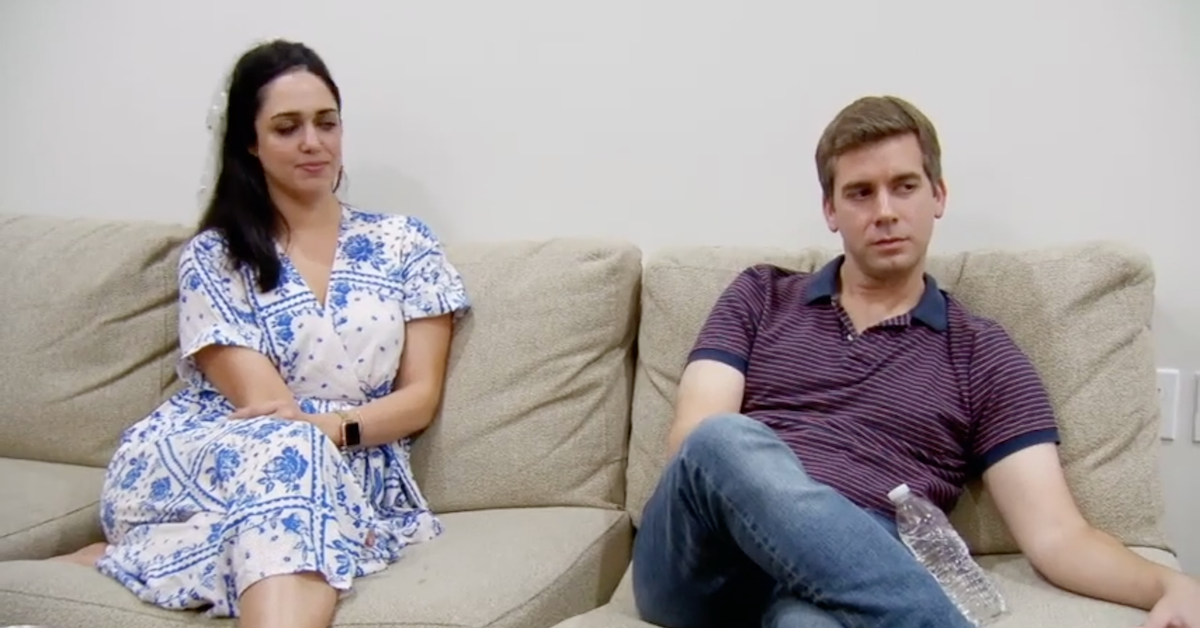 Dr. Viviana then jokes that Henry needs to maintain the level of openness he's utilizing in this conversation.
"I love it! I'm living for this," Olivia exclaims about this shift in their partnership.
You'll have to watch MAFS to find out what happens next between Olivia and Henry.
Married at First Sight: New Orleans is produced by Kinetic Content. It airs on Wednesdays at 8 p.m. ET on Lifetime.