25 Hidden Cameos in Movies You Probably Haven't Noticed
Did you know that James Bond was in a 'Star Wars' movie? That's right; Daniel Craig was hidden in plain sight as a stormtrooper in 'The Force Awakens.' There are many other hidden movie cameos just like that!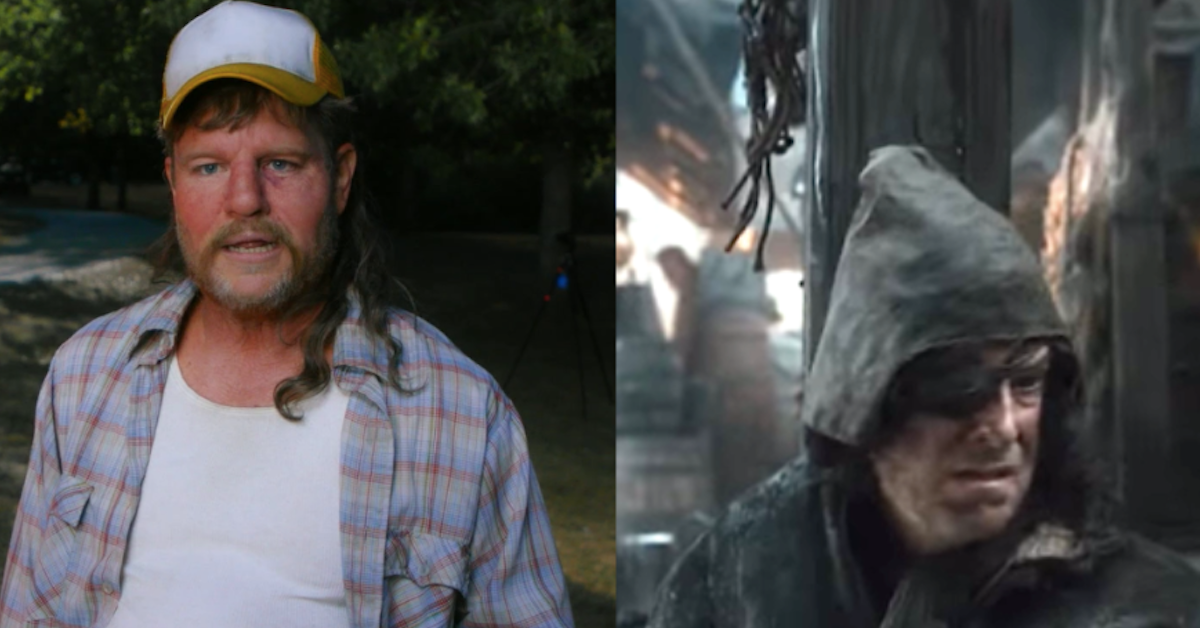 It's always fun when unexpected celebrities pop up in movies for small, memorable cameos. But sometimes, the cameo is just for the actor themselves. They're so hidden that you would never in a million years identify them, even if they're right in front of your face. I love these kids of cameos because they really are all about that person having a fun time. Fair warning: This list might make you want to go back and watch all of these movies over again.
Article continues below advertisement
Glenn Close in 'Hook'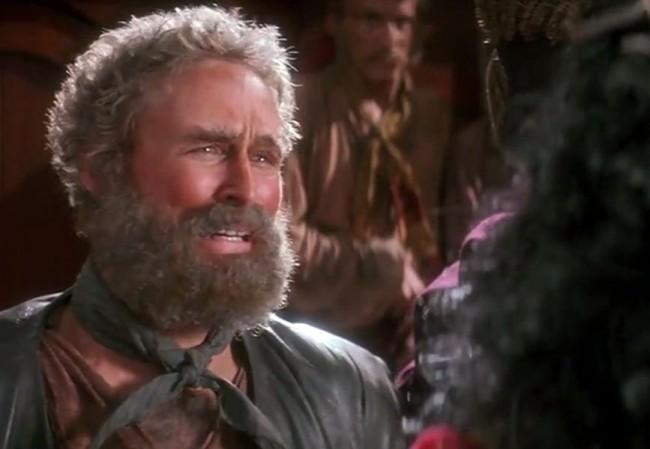 Hook is chock full of super hidden celebrity cameos. Glenn Close's is just the first of them. She appears with a full beard as Gutless the pirate. She has lines and all! You just can't tell it's her unless you know.
Carrie Fisher and George Lucas in 'Hook'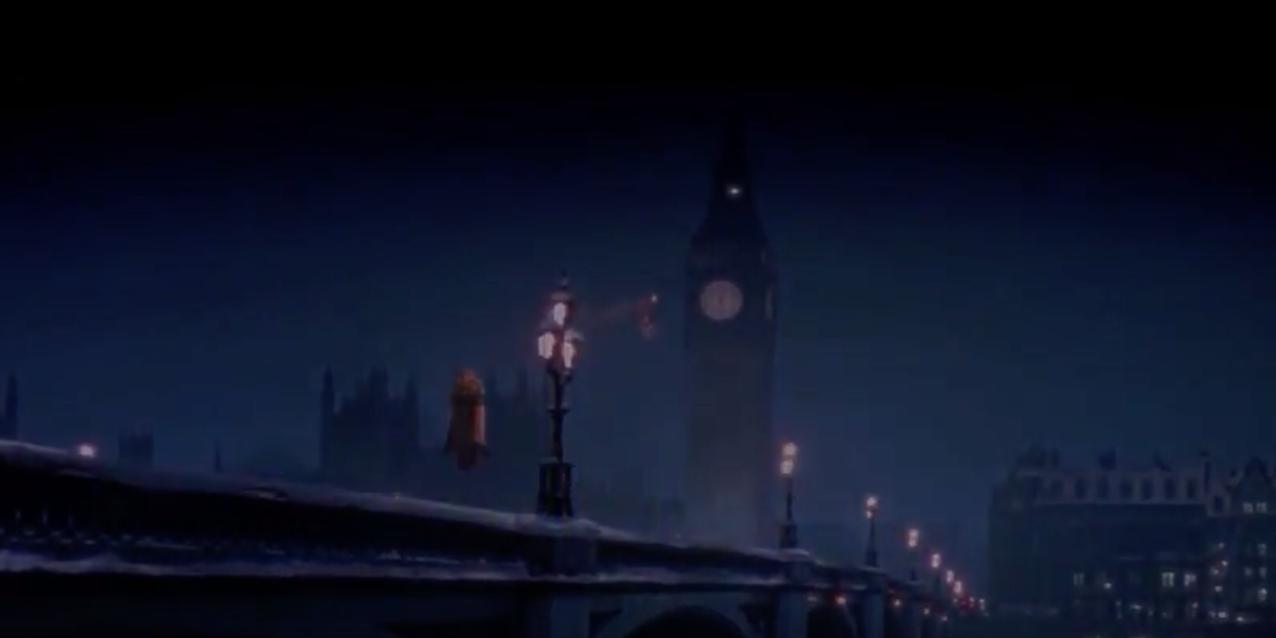 The couple kissing on the bridge at the beginning of Hook is impossible to identify, but it is, in fact, old pals Carrie Fisher and George Lucas. How sweet is that? The two of them float up to the sky when Tinkerbell sprinkles fairy dust on them, and that's when they started making Star Wars. (Just kidding.)
Article continues below advertisement
Jimmy Buffett in 'Hook'
We're not done with Hook just yet, folks! King of Margaritaville Jimmy Buffett also makes an appearance as a shoe-stealing pirate. But that's not the only movie Buffett has appeared in, and his next hidden cameo is a little more on brand...
Article continues below advertisement
Jimmy Buffett in 'Jurassic World'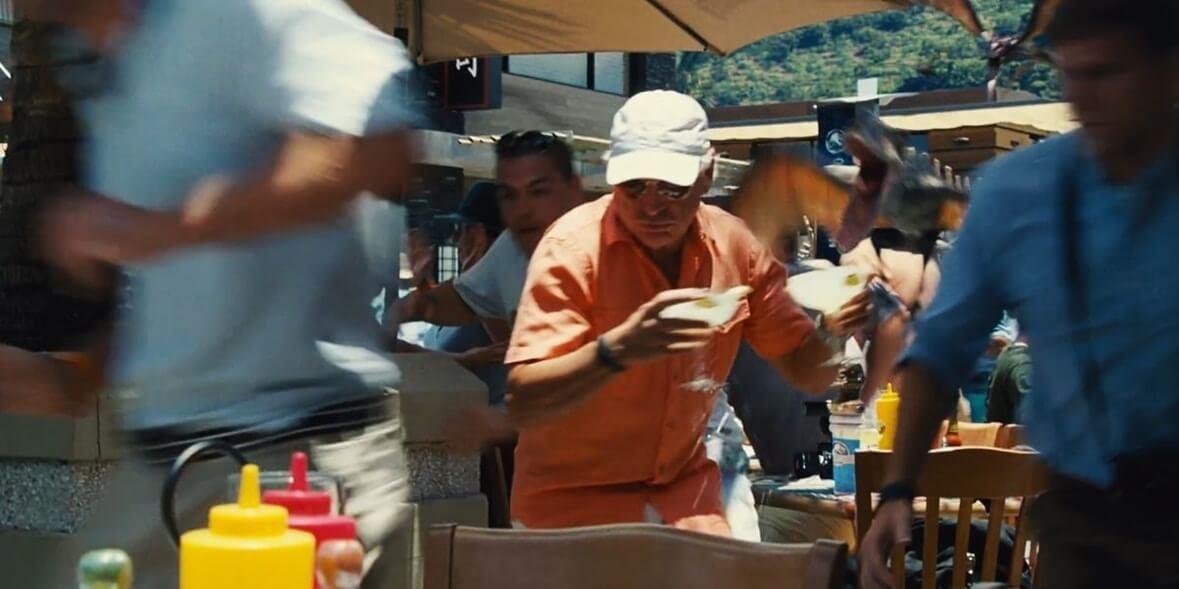 Here's Jimmy Buffett in Jurassic World, double-fisting margaritas and trying to dodge a pterodactyl attack. His appearance in the movie might be brief, but in that peach-colored shirt, he's as memorable as ever. The cameo happened because Jimmy is friends with Jurassic World producer Frank Marshall, according to CinemaBlend.
Article continues below advertisement
Daniel Craig in 'Star Wars: The Force Awakens'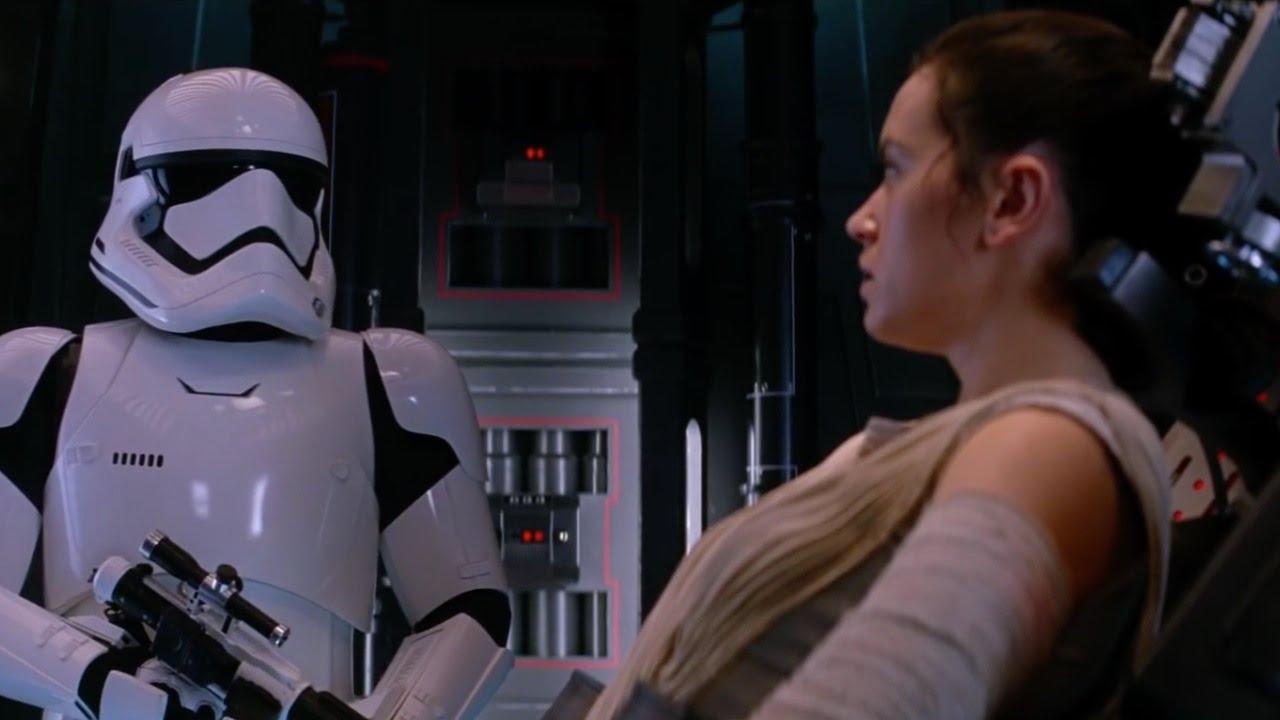 James Bond himself Daniel Craig appeared as a stormtrooper in The Force Awakens. But not just any stormtrooper. He's the one who allows Rey to escape. His cameo was front and center, and yet, you'd never know it was him thanks to that mask.
Article continues below advertisement
Simon Pegg in 'Star Wars: The Force Awakens'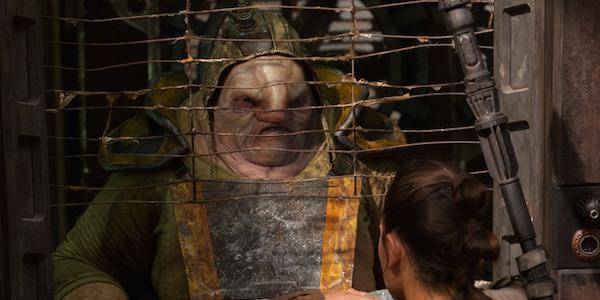 Simon Pegg also appeared in The Force Awakens behind a giant mask as Unkar Plutt, Rey's junk boss on Jakku at the beginning of the film. Now, with this and his role in Star Trek, Simon Pegg has officially appeared in both major Star-themed franchises. Quite the honor.
Article continues below advertisement
Harry Styles in 'Star Wars: The Rise of Skywalker'
Mark Hamill started the rumor that Harry Styles appears in The Rise of Skywalker as a stormtrooper, and it appears to be more than a rumor. Of course, it's always hard to tell who's in those costumes, but PopBuzz seems to think he is on screen around the 20-25 minute mark. So the next time you watch the newest Star Wars film, keep an eye out.
Article continues below advertisement
Lin-Manuel Miranda in 'Star Wars: The Rise of Skywalker'
You didn't think Harry would be the only musical celeb with a cameo in Skywalker, did you? Good, because there are several more. Both Ed Sheeran and Lin-Manuel Miranda reportedly appear in the movie for split seconds. Reps for Disney have denied that they are in the movie, but then what is Ed Sheeran doing in a stormtrooper costume in this featurette, huh?
Article continues below advertisement
Matt Damon in 'Deadpool 2'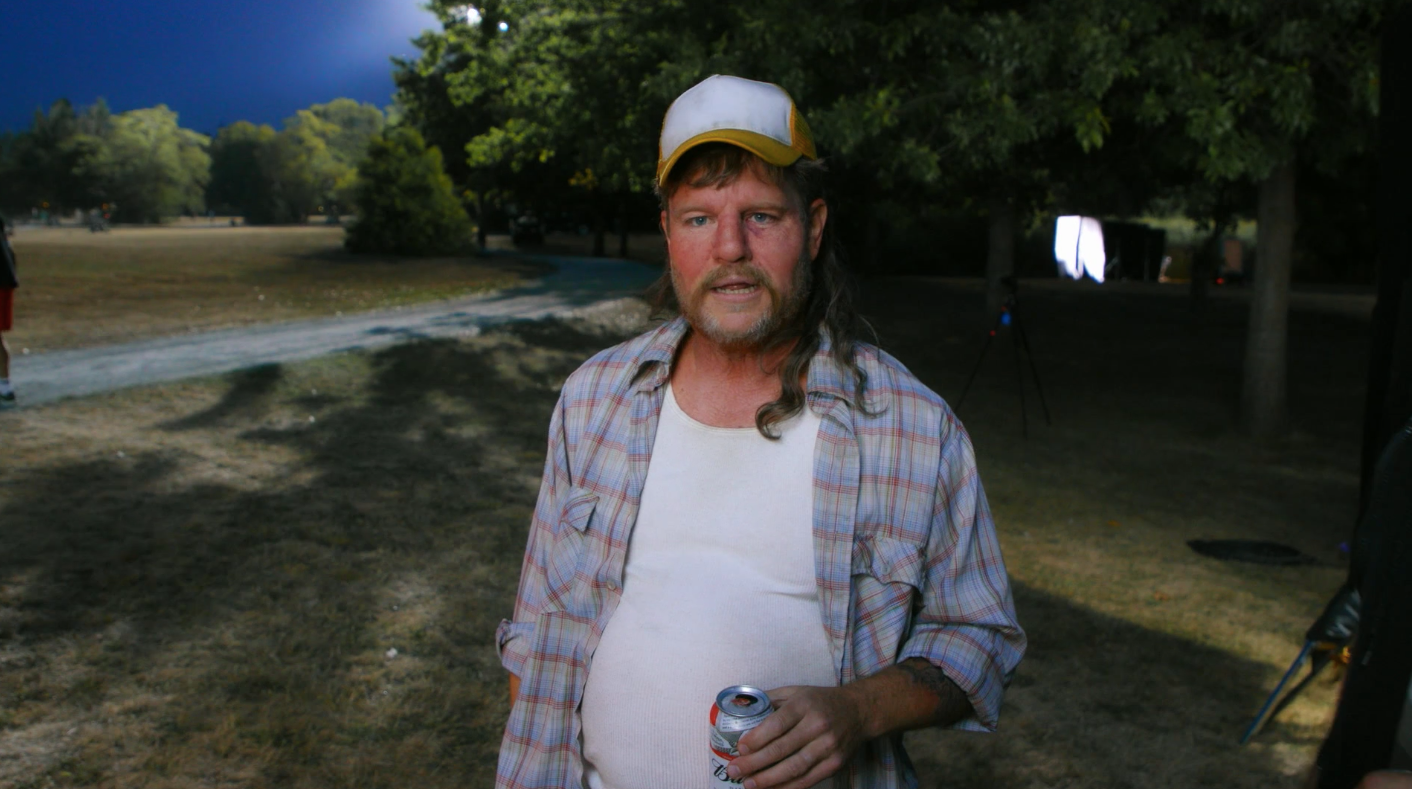 That's a pretty good makeup job on Matt Damon in Deadpool 2. We're talking body suit, prosthetics, fake beard, and everything. He plays "Redneck #2," and unless you were looking for him, you probably missed him.
Article continues below advertisement
Nathan Fillion in 'Guardians of the Galaxy'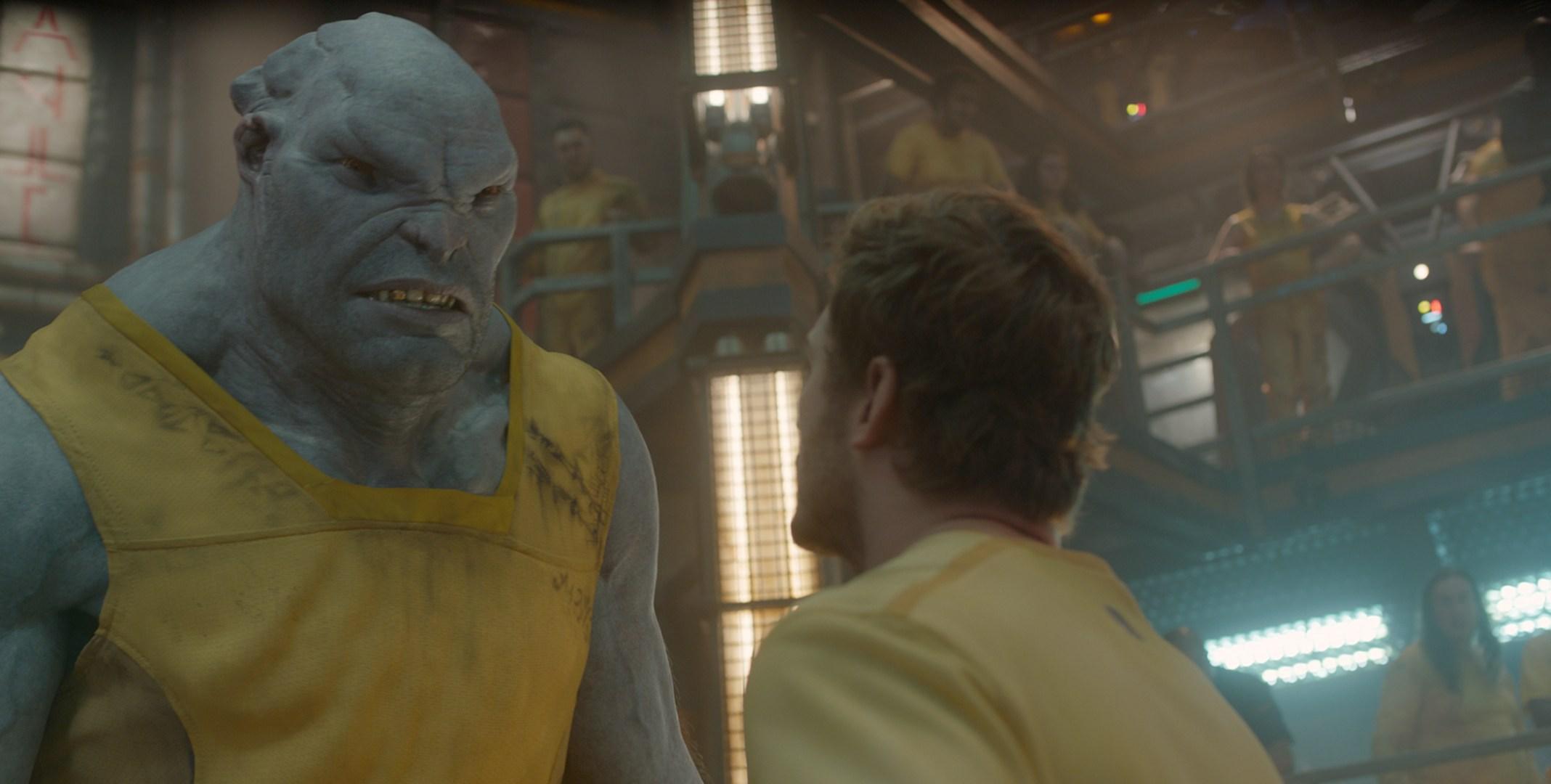 James Gunn has cast one of his best friends, actor Nathan Fillion, in every movie he's ever directed. He was hidden under a massive, CGI'd costume in Guardians of the Galaxy. His character was credited as "Monstrous Inmate." Interestingly, he was also set to have a cameo in Vol. 2, this time as an actor playing Tony Stark in a movie, but it, unfortunately, got cut.
Article continues below advertisement
Garrett Morris in 'Ant-Man'
Unless you're an SNL freak like me, you probably didn't scream, "GARRETT MORRIS!!" when he popped up onscreen for a split second in Ant-Man. The reason for his cameo is actually quite touching. You see, Garrett Morris was actually the first person to play Ant-Man live on screen. It was in a 1979 Saturday Night Live sketch called "Superhero Party." All the other superheroes made fun of Ant-Man because, well, all he can do is get really small.
Article continues below advertisement
Richard Branson in 'Casino Royale'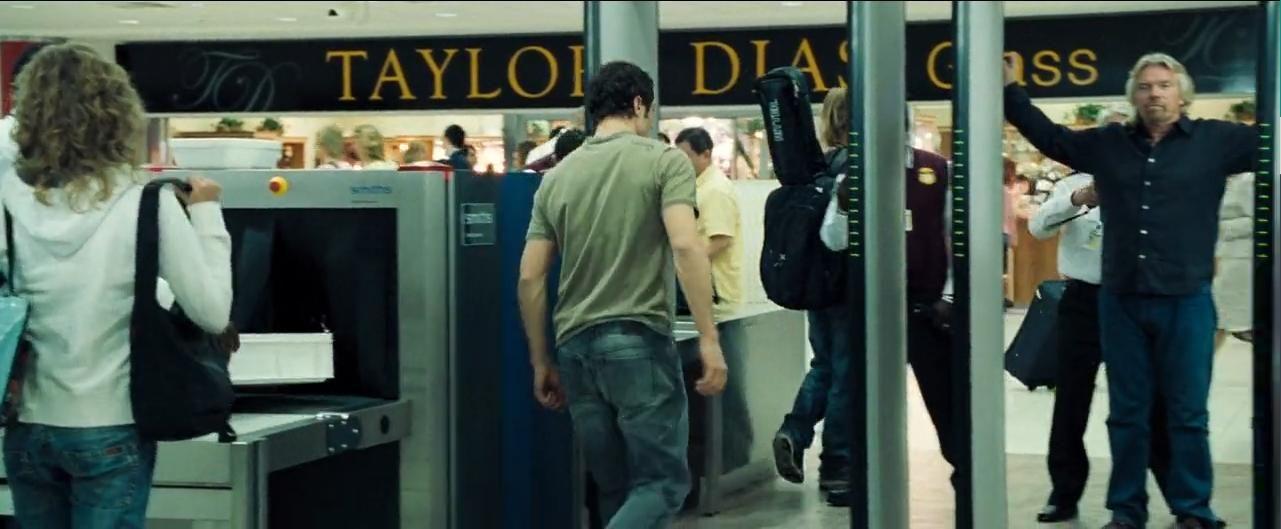 In the airport scene of Casino Royale, you can see Virgin group founder and billionaire Richard Branson at airport security being pat down. It's funny because there's no way Richard Branson flies commercial.
Article continues below advertisement
Chris Isaak in 'Silence of the Lambs'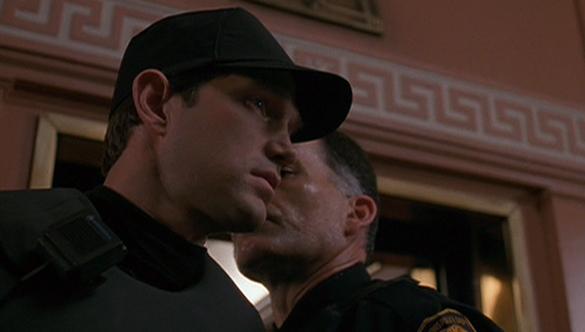 Silence of the Lambs maybe isn't the first movie you'd be searching for hidden celebrity cameos, but there was one! If you look closely, you'll recognize musician Chris Isaak as a SWAT commander. Apparently, director Jonathan Demme was a big fan, and that was that!
Article continues below advertisement
Chris Martin in 'Shaun of the Dead'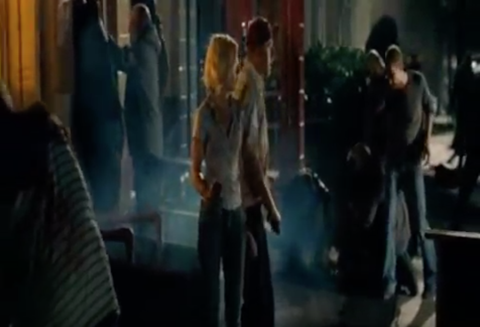 Famous people love Edgar Wright and want to be in his movies in any capacity they can. Can you blame them? I'd probably ask to do the same thing if I were famous. Yes, that lumbering zombie off to the right there in this scene of Shaun of the Dead is Coldplay's Chris Martin. But he's not the only major celeb to pop up in an Edgar Wright/Simon Pegg collaboration.
Article continues below advertisement
Peter Jackson in 'Hot Fuzz'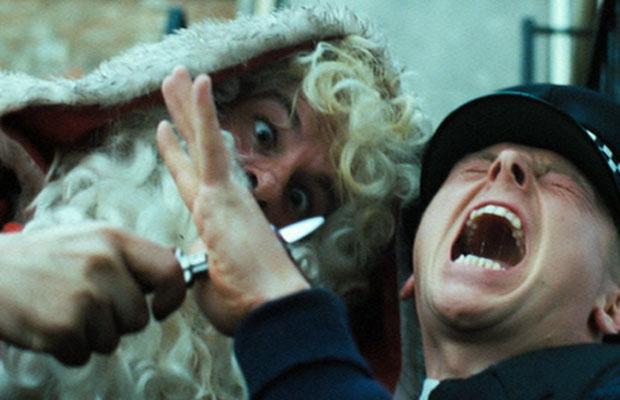 The deranged Santa Claus that attacks Simon's Pegg character in Hot Fuzz is the one and only director extraordinaire, Peter Jackson. Martin Freeman, Steve Coogan, and Bill Nighy all appear in the film as well. But the award for the most surprising Hot Fuzz cameo goes to...
Article continues below advertisement
Cate Blanchett in 'Hot Fuzz'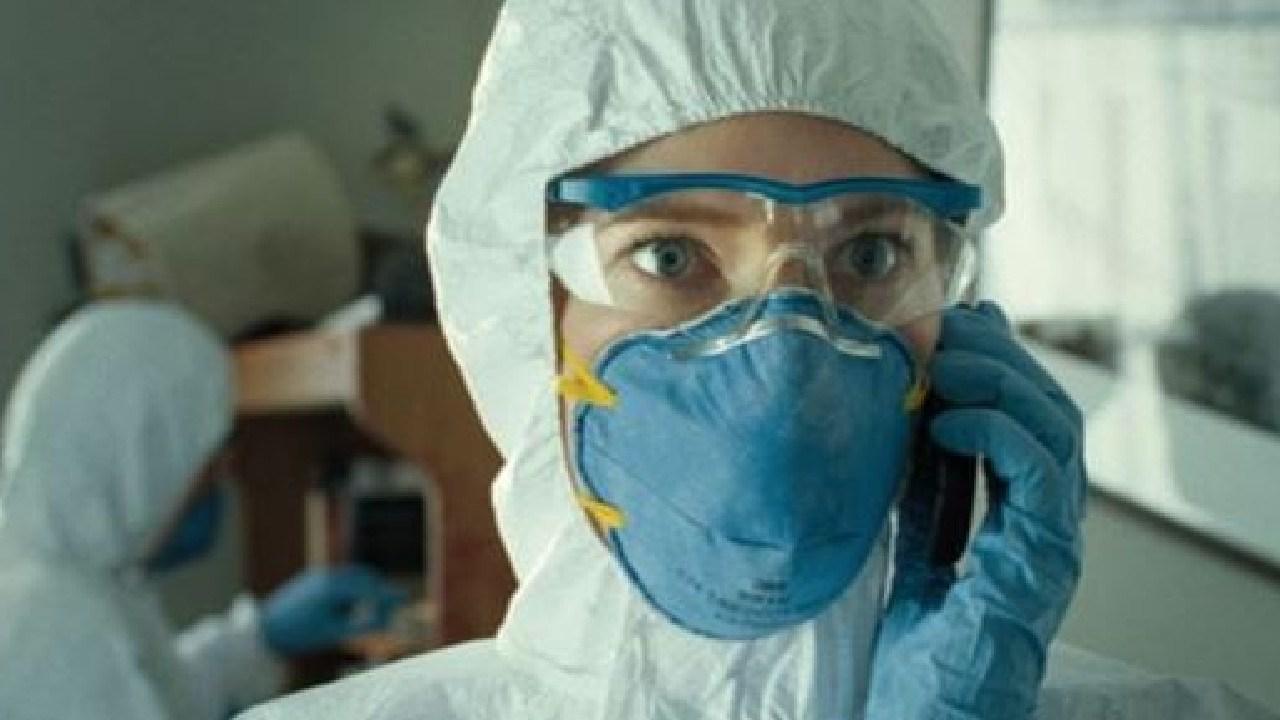 Cate Blanchett is fully masked in Hot Fuzz, in which she plays Simon Pegg's ex-girlfriend Janine. In an interview with Collider.com, she jokes that the process of filming was grueling: "For Hot Fuzz, it was months and months of detailed preparation ... I wore that white suit and mask for at least three or four weeks, for 24 hours a day to get the feel of what it is like to be a forensic scientist. It was exhausting."
Article continues below advertisement
Jim Carrey in 'Liar, Liar'
Jim Carrey may be the star of Liar, Liar, but he also manages to slip in a barely noticeable cameo as Fire Marshall Bill, his old character from In Living Color, in the background of a scene. It takes a special kind of performer to be able to have a hidden cameo in a movie that stars you.
Article continues below advertisement
Cynthia Nixon in 'Forgetting Sarah Marshall'
In Forgetting Sarah Marshall, Jason Segel's character gets drunk and pretends like he's on Sex and the City. Well, during that scene, Miranda herself, Cynthia Nixon, walks by in the background. In reaction to this news, film critic David Ehrlich tweeted, "I have seen this movie maybe 150 times, to make a conservative estimate. 'Dracula's Lament' was a reading at my *wedding.* I have never noticed this before. My mind is in smithereens right now." Ours too, David. Ours too.
Article continues below advertisement
James Cameron in 'Titanic'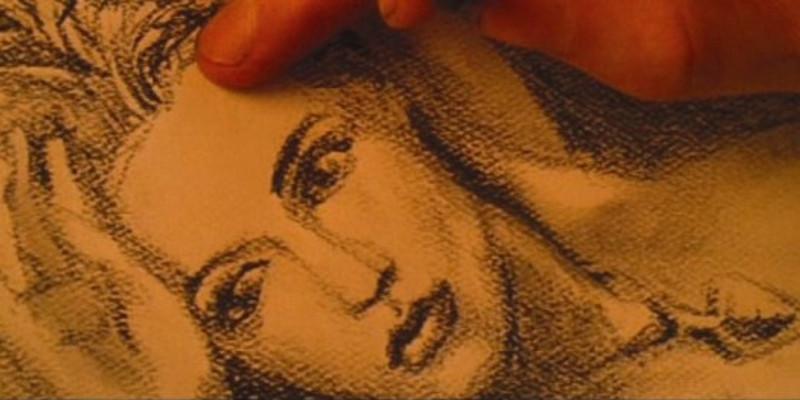 Unfortunately, that's not Leo's hand drawing the sensual portrait of Kate Winslet's Rose in Titanic. That is the hand of the film's director, James Cameron. This is not as sexy all of a sudden, is it? Cameron, in fact, did all the drawing in the movie himself.
Article continues below advertisement
Trevor Noah in 'Black Panther'
You won't see Trevor Noah in Black Panther, but you will definitely hear him. The Daily Show host and South African native voices "Griot," the A.I. system invented by Letitia Wright's character Shuri that helps guide Martin Freeman's character as he flies a virtual plane during the big battle.
Article continues below advertisement
Ron Jeremy in 'Ghostbusters'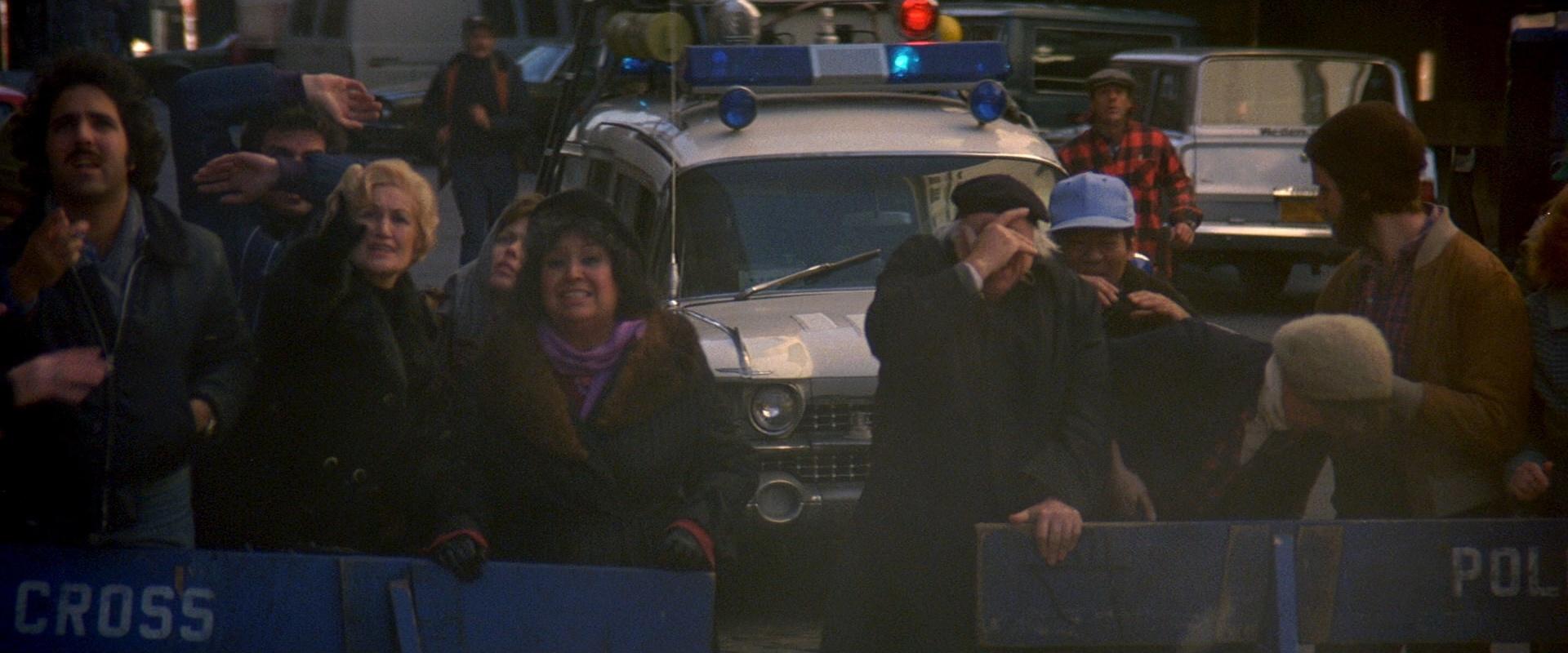 Adult film star Ron Jeremy can be seen briefly behind the police line in the original Ghostbusters. You can see him there, mustache and all, on the left-hand side of this picture. He has no lines, but it's definitely him!
Article continues below advertisement
Bret McKenzie in 'Lord of the Rings'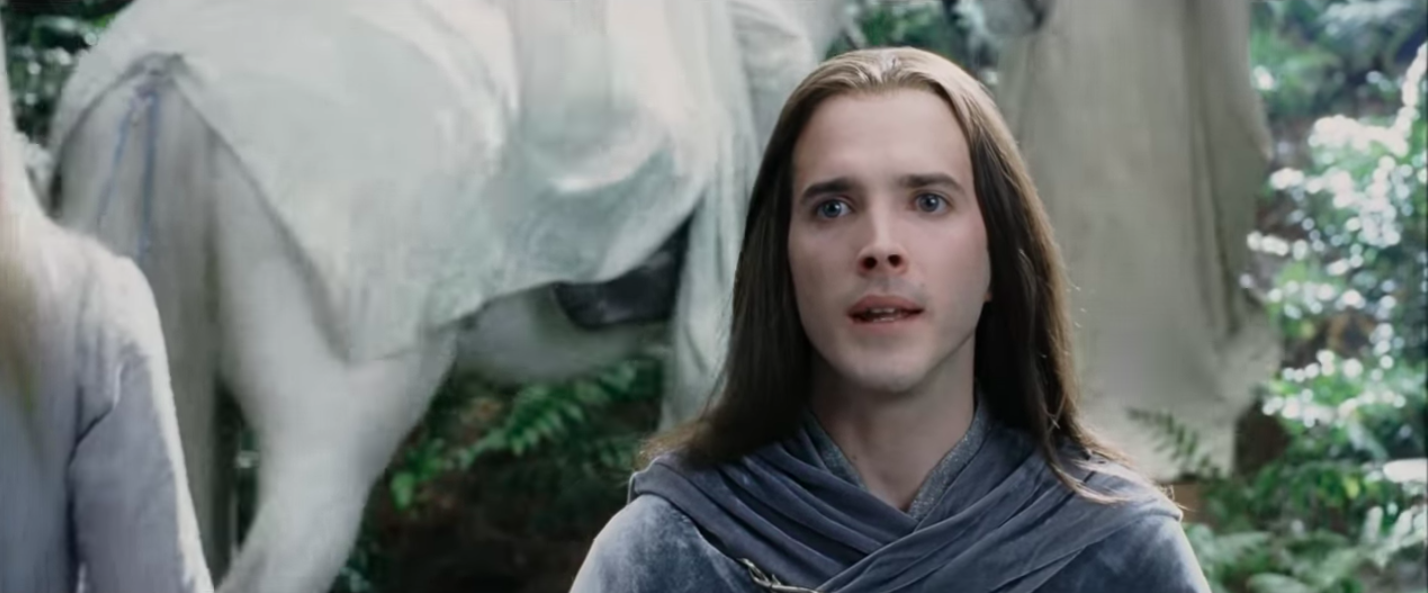 Flight of the Conchords fans kind of lost it when they spotted Bret McKenzie in Lord of the Rings. The New Zealand native is an extra in The Fellowship of the Ring and he appears again briefly in The Return of the King. His character's name is Figwit, and people love his hidden cameo so much that there's a whole fan website dedicated to the minor character. It's called Figwit Lives!
Article continues below advertisement
Stephen Colbert in 'The Hobbit: The Desolation of Smaug'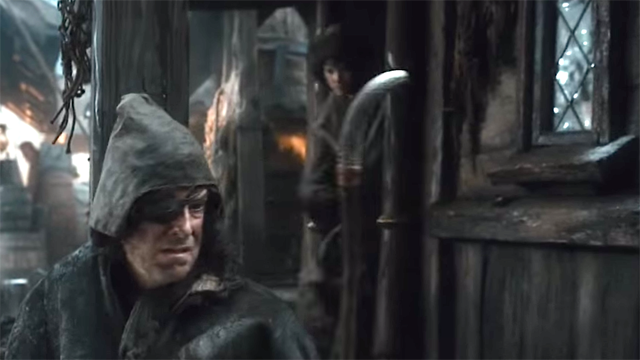 You will not find a bigger fan of Lord of the Rings than Stephen Colbert. Seriously, he talks about it all the time. He's a total LOTR nerd. So I imagine all his dreams came true when he got the opportunity to cameo as an extra in The Desolation of Smaug. He played a "hooded spy" with an eye patch, and you can kind of tell that he is having the time of his life.
Article continues below advertisement
Bill Murray in 'Dumb and Dumber To'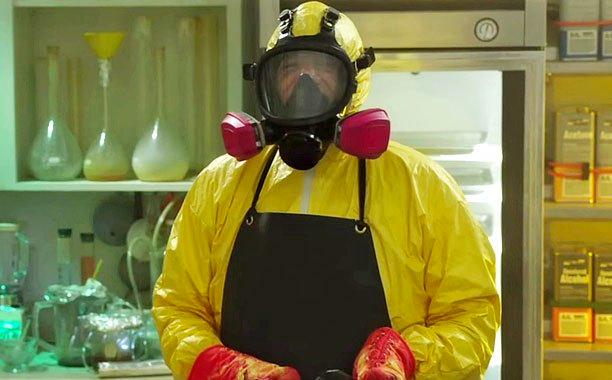 Bill Murray has iconic cameos in movies like Zombieland and TV shows like Parks and Rec. But he's never been so unrecognizable as he was in Dumber and Dumber To as Harry's drug-cooking roommate named Ice Pick. He never takes the mask off, so unless you have super Bill Murray hearing, you probably didn't even know it was him!
Article continues below advertisement
Johnny Depp in 'The Walking Dead' and George W. Bush in 'Game of Thrones'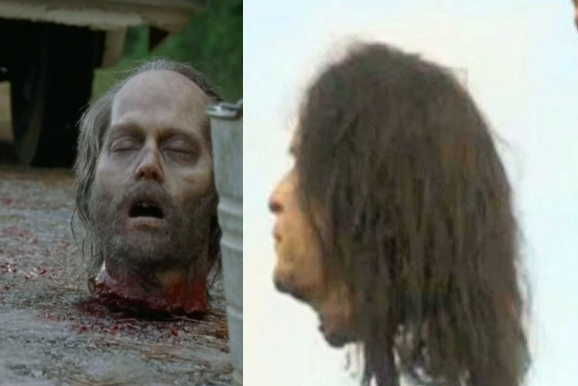 OK, so this one is only their heads. But Depp and Bush's likenesses have both been used when constructing severed heads in The Walking Dead and Game of Thrones, respectively. It doesn't seem like there was any particular reason behind these choices, and GoT creators even insisted that their use of Bush's likeness was not a "political statement," but there's no knowing for sure!