"Don't Buy Homes with an HOA" — Woman Says HOA is Suing Her After Increasing Monthly Fee by $750
In a viral video, a homeowner revealed that her HOA is suing her for $10,000 after increasing the monthly fee by $750. Read on for further details.
A homeowners association (HOA) can offer many perks, but in our opinion, the drawbacks outweigh the benefits. For instance, HOA communities typically come with strict guidelines, costly fees, and a risk of foreclosure.
Article continues below advertisement
Speaking of the fees, they can be very — and we mean very — expensive. Take it from TikTok creator Chantelle Rose (@chantellerose_), whose monthly fee recently increased by $750. If that isn't ridiculous, we don't know what is! But wait, it gets worse — Chantelle's HOA is suing her. Wait, why?!
Keep reading to find out. Plus, stick around to hear what social media has to say.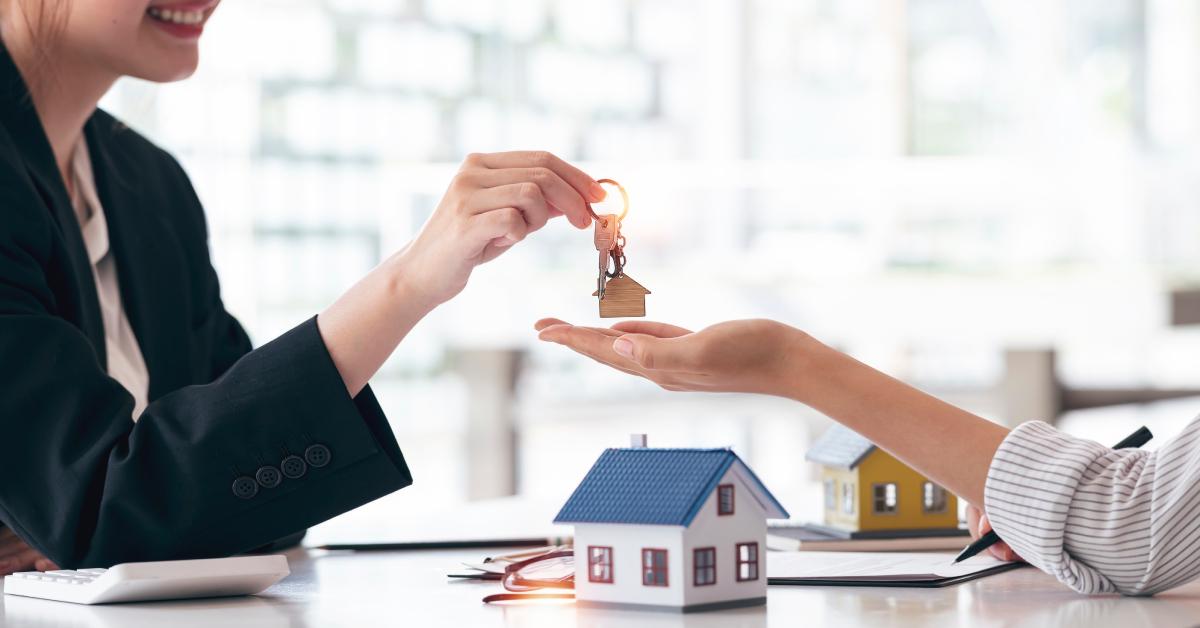 Article continues below advertisement
A homeowner says her HOA is suing her after increasing monthly fee by $750.
"If you plan on ever buying a home, do not, I repeat, do not ever get a home with an HOA," she urged at the beginning of her video before delving into her current conflict with her HOA.
When she purchased her house five years ago, Chantelle was paying a $200 monthly HOA fee. Now, this average cost made sense, given her community's lack of amenities. Since then, however, the creator's rate has increased from $200 to $450 despite nothing changing or being added.
"Apparently, they're just allowed to do that with no rhyme or reason," Chantelle revealed.
Article continues below advertisement
Earlier this year, the HOA decided that the crawl space under the units needed to be waterproofed — they charged the homeowners an extra $500 for seven months, bringing their monthly total to $950. These fees came to $3,500 on top of her regular HOA monthly dues and mortgage.
Article continues below advertisement
Since she has her payments on autopay, Chantelle missed the first few payments. When she realized this, she reached out to her HOA and told them she didn't have money to spare — and they sued her. So, on top of the $3,500 she owes plus $600 in interest and fees, the HOA is charging Chantelle for their lawyer fees.
"Make it make sense! Now I owe my HOA $10,000," she said.
Chantelle told her HOA that she didn't have the money and asked if they could settle for what she originally owed, but they rejected her proposal and demanded that she pay the lawyer fees: "I literally don't have it. What do you want me to do?" she said before worrying about what would happen to her if she's unable to pay.
Article continues below advertisement
TikTok was enraged, but many fellow creators shared advice.
The viral video, which was posted on Sept. 11, 2023, has more than 977,000 views and over 4,900 comments.
"Lawyer up and quick," one person said in the comment section. "They could take your house."

Article continues below advertisement
A second TikTok user wrote, "They can foreclose on your property for fees. If you can't pay it, list it for sale, if that's an option." A few others agreed that Chantelle should sell her house.
"You might have six figures in equity in the home since it's been five years," another user added. "Pull some equity, pay the HOA, and sell the house. You don't need this stress."
A realtor found their way to Chantelle's video and suggested she "Ask for an itemized printout for the last three years of all the fees they collected and what they did with the money."
Article continues below advertisement
"They honestly don't want you to stay there," a fifth person shared before advising Chantelle to "Ask neighbors to see if they're being charged the same."
Someone else agreed, writing, "Talk to your neighbors to see if they're also paying or anything & I'd request the books from the HOA, wouldn't be surprised if they're money [laundering]."
Here's to hoping Chantelle finds her way out of this mess!