Food Network's Saccharine Competition Show 'Holiday Wars' Is Back for Season 3 — Here's Who's Judging in 2021
Food Network's third season of competition reality series 'Holiday Wars' has arrived! With whimsical cake-sculpting challenges afoot, who's judging in 2021?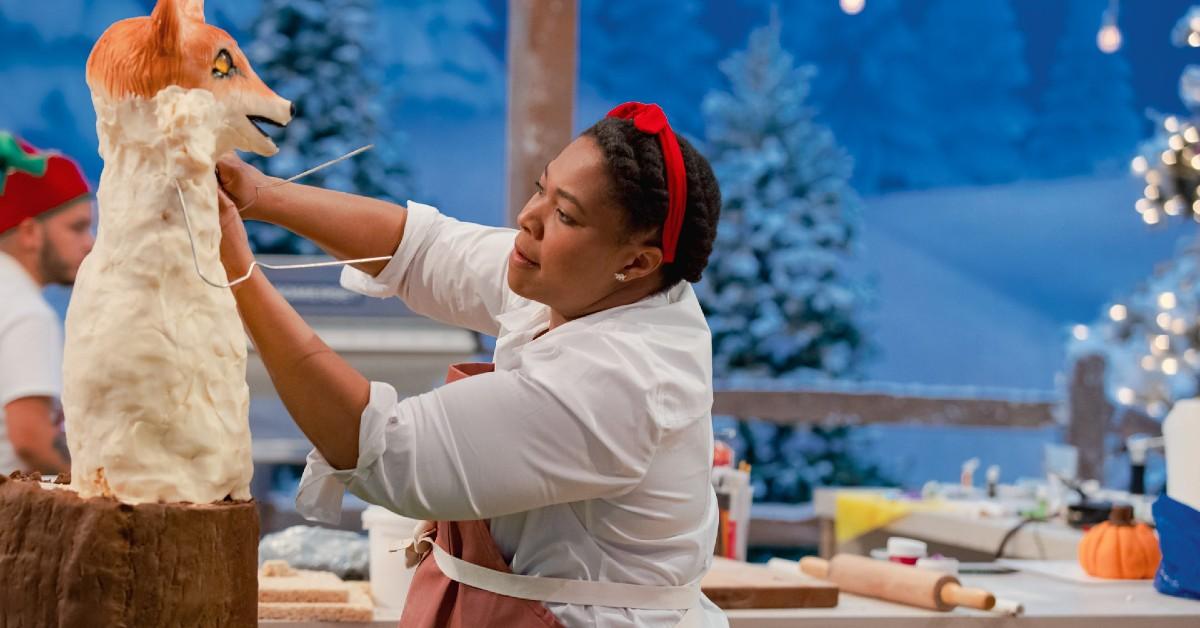 With the expected routine stress of the holidays — whether it be financial stress or the dreaded talk of politics with extended family members who comment on your fluctuating weight — we all need some mindless content to distract us. And we hate to mention it, but the never-ending COVID-19 pandemic (or the "panny," as the kids call it) doesn't exactly help. Thankfully, Food Network has once again directed our attention to much sweeter stresses pertaining to baking.
Article continues below advertisement
Food Network's third season of Holiday Wars has arrived. The 2021 season of the competition reality series follows nine teams of talented "cake masters and sugar artists" who compete in challenges that call for them to create holiday-themed masterpieces out of cake and sugary treats.
The teams, which have whimsical names like "Team Here to Sleigh" and "Team Elves Without a Claus," are each made up of three contestants. With every episode, the teams will claw their way toward the coveted $25,000 prize, which is more than double what the cash prize was in 2018. It's hard to stay on Santa's Nice List when there's a chunk of change at stake.
Here's who's judging the fierce competitors this holiday season. Now that's a job we'd be more than happy to apply for.
Article continues below advertisement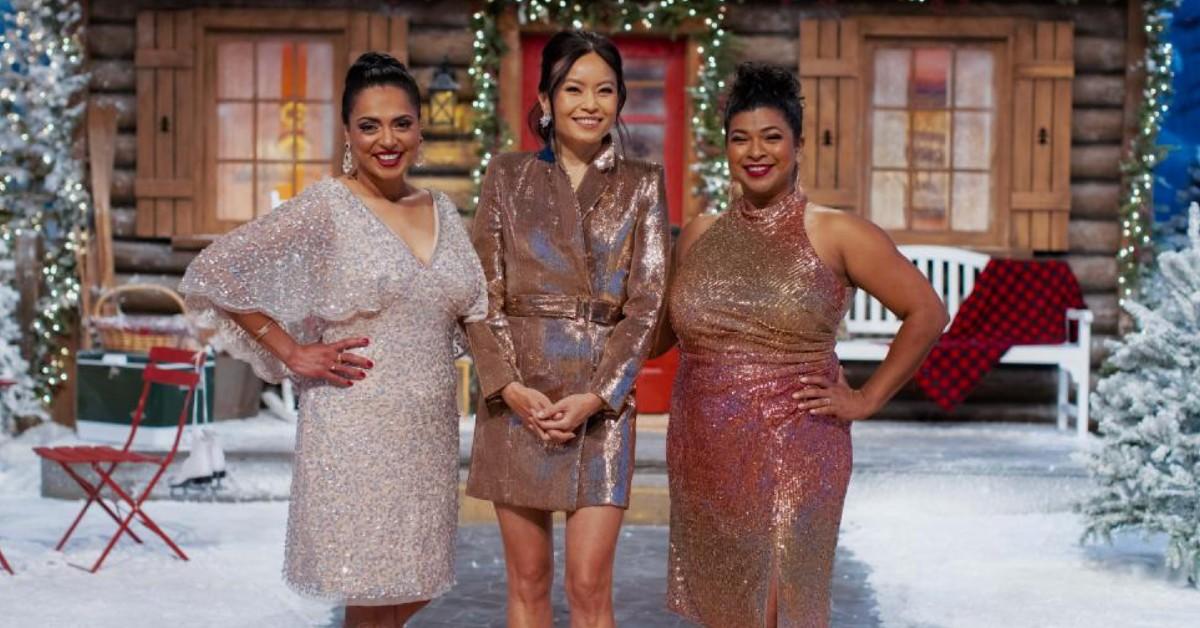 Who's hosting 'Holiday Wars' Season 3? Who are the judges?
Season 3 sees celebrity chef Maneet Chauhan as host, while Season 2 featured actress and TV personality Raven-Symoné as host, and Season 1 boasted host Jonathan Bennett.
According to Food Network, Indian-born Maneet Chauhan attended the country's top culinary and hotel management school, Welcomgroup Graduate School of Hotel Administration. She eventually moved to the United States, where she slayed at the Culinary Institute of America.
Article continues below advertisement
Maneet went on to become the executive chef of several esteemed restaurants in cities across the country, including Manhattan, competed on Iron Chef and The Next Iron Chef, won Season 2 of Tournament of Champions, and earned herself a judging spot on Chopped.
She is the ultimate definition of a girl boss, and we don't mean that in an ironic way. We're taking notes.
Article continues below advertisement
While Maneet's laundry list of accomplishments more than qualifies her to be the host of Holiday Wars (we bet Jonathan Bennett and Raven-Symoné don't know their macarons from their macaroons), not to mention the host of our entire lives, the judges have quite the glowing resumes as well.
This year, the cheery competition series has two judges: Shinmin Lee and Aarti Sequeira. The former, Shinmin, is a pastry chef, co-founder of chef-booking service and community Kora, and a judge on Food Network's Halloween Wars.
The latter, Aarti, is famous for winning Season 6 of Food Network's competition series The Next Food Network Star and creating her own cooking show, Aarti Party.
Article continues below advertisement
With unfathomable challenges that require contestants to create confectionery scenes of frenemy animals basking in the joys of the holiday season together (?) and to reimagine Charles Dickens' "A Christmas Carol," Holiday Wars is a cavity-inducing hoot. With a slew of cake-sculpting challenges afoot, our sweet tooth is suddenly acting up.
Holiday Wars airs Sundays at 9 p.m. EST on the Food Network.