Hope Hicks Has Made Quite a Pretty Penny for Her Participation in U.S. Politics
What is Hope Hicks' salary? The former White House communications director turned FOX CCO, turned Presidential counselor has made big bucks.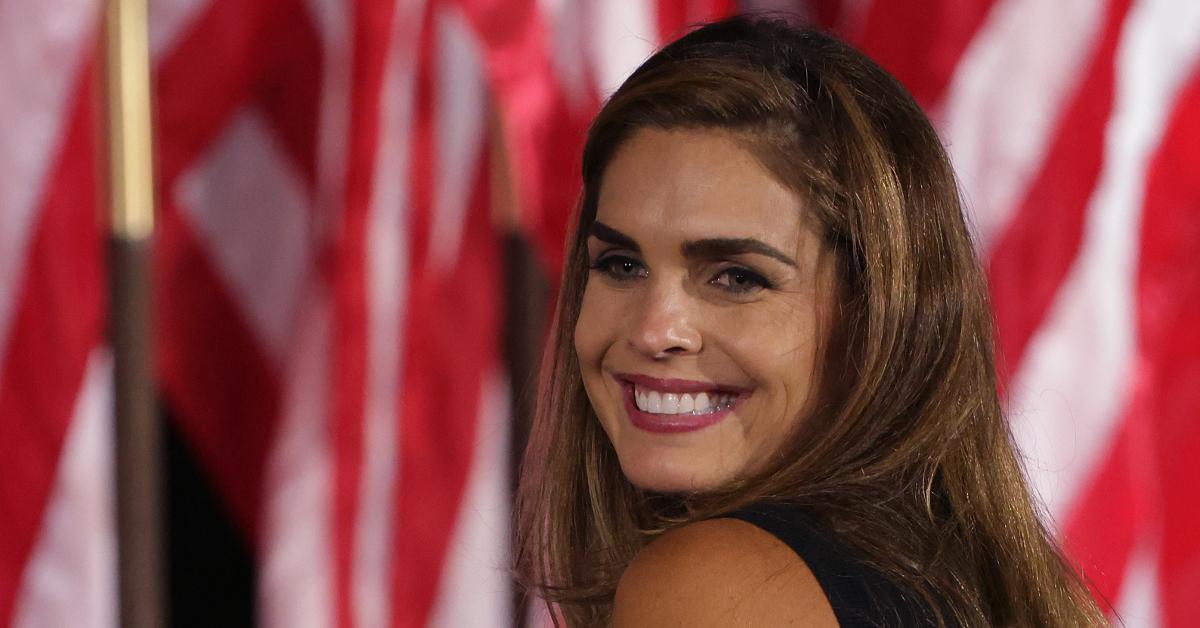 Famed political consultant Paul Begala once said that "politics is show business for ugly people." While many would argue that it's a mean-spirited way of discussing the United States political system and those who participate in it, there is some truth to his statement. Just like entertainers in Hollywood and various other film industries can make bank in their work, the same rings true for those engaged in politics. Just take a look at Hope Hicks' salary.
Article continues below advertisement
Hope Hicks' initial salary when she became a White House staffer was substantial.
When public salary information for 377 staff members in the Trump administration was released, it was revealed that Hicks had received the maximum amount of any of the President's aides: a whopping $179,900 a year. Born in 1988, many news outlets pointed out that she was receiving as much as former Chief Strategist Steve Bannon, former Press Secretary Sean Spicer, policy adviser Stephen Miller, and senior counselor Kellyanne Conway.
Hicks was able to distinguish herself in Trump's administration rather quickly; after joining the president's team in 2016, it was announced roughly a year later she would be named the interim White House director of communications. Hicks' professional career in communications began with Zeno Group, a NYC based firm. In 2012, she joined Hiltzik Strategies upon meeting the founder of the company at a Super Bowl party.
Article continues below advertisement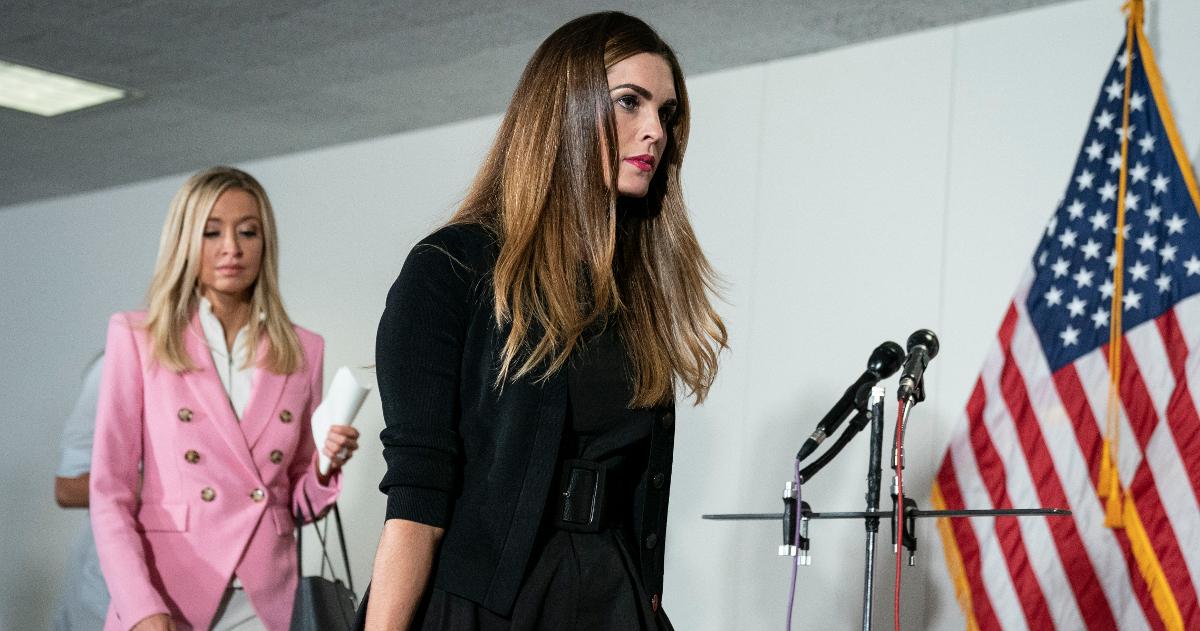 She first met the Trumps after she did work on Ivanka Trump's fashion line and then was commissioned to handle communications details for other Trump businesses. In August of 2014, Hicks became a full-time employee of the Trump Organization, working with Ivanka on expanding her fashion line and even modelling some of the business woman's clothing. In October 2014, she began working directly under Donald Trump.
Article continues below advertisement
Hicks officially resigned on March 29, 2018 as White House communications director after admitting to telling "white lies" as part of her job as a communications director. The House Judiciary Committee spoke with Hicks in an attempt to obtain information with regards to obstruction of justice. No formal charges were brought against the young professional after she gave her testimony to the HJC.
Article continues below advertisement
On June 4, 2019, Donald Trump enacted executive privilege that prohibited Hicks from providing any documentation she had seen, distributed, or worked on during her first tenure in the White House.
After leaving her position in the Trump administration, she was hired as the Chief Communications Officer for the FOX corporation. It's been reported that she earned $1 million during this time.
Which is quite the feat, considering that in March of 2020, Hicks was re-hired by the White House as a direct counselor to President Trump and an aide to Jared Kushner. Her exact salary with the White House is unknown at this time, however, it's believed to be greater than the initial $179,900 she received as one of Trump's aides.
Article continues below advertisement
Both Hope Hicks and Stephen Miller have tested positive for COVID-19.
Following the first presidential debate between Donald Trump and Joe Biden, it was revealed that both Trump and First Lady Melania had contracted the coronavirus. Other White House staffers were tested and it was announced Stephen Miller and Hope Hicks also tested positive for the disease. Reports indicate that they are in stable condition and are handling the illness well.
Article continues below advertisement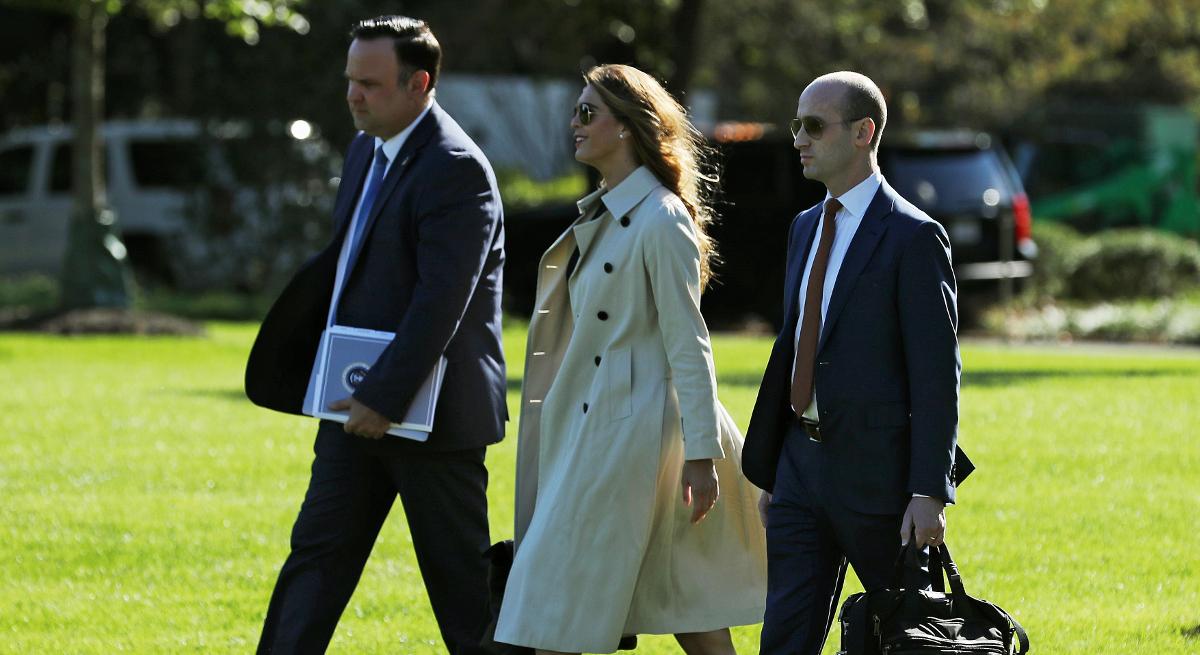 Hope Hicks' net worth is more than respectable.
As of this writing, Hicks is nearly 32 years of age but has already amassed a sizable reported net worth of $500,000, proving that working in politics definitely pays.