Rutledge Wood Says 'Hot Wheels: Ultimate Challenge' Is About "People's Dreams Coming True" (EXCLUSIVE)
Fast cars and creative designs. NBC's 'Hot Wheels: Ultimate Challenge' is a superfan's dream. Here's everything we know about the host, Rutledge Wood.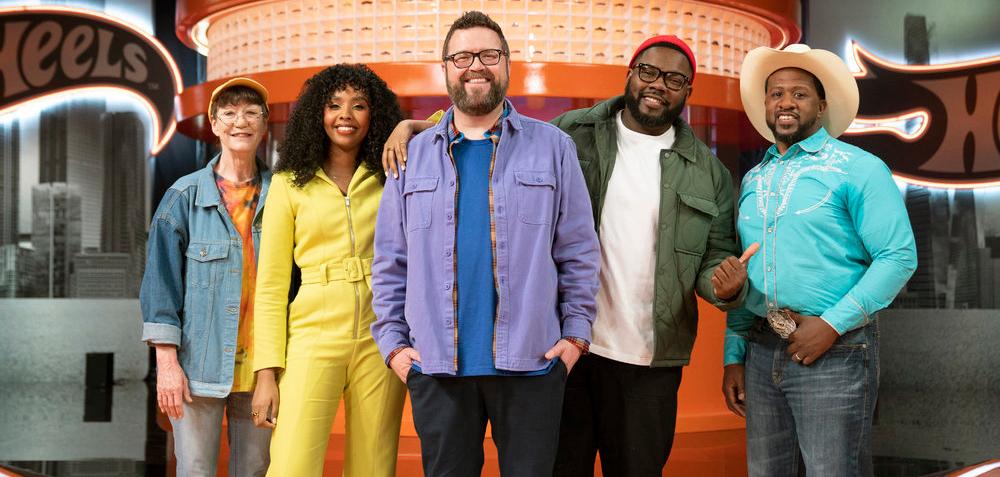 Fans of Mattel's Hot Wheels will be happy to know that there is now a television show based on the popular children's toys. Hot Wheels: Ultimate Challenge, which premiered on May 30, 2023, allows contestants to create life-size Hot Wheels cars of their own.
The Hot Wheels superfans will face off in the "Chrome Zone" garage to transform regular vehicles into powerful racecars — and we spoke exclusively with host Rutledge Wood about the NBC reality show that combines competition and toy cars.
Article continues below advertisement
Per NBC, competitors must work alongside a team of automotive experts to craft a vehicle based on "Personal stories and pop culture touchstones." The winning creation will earn contestants $25,000 and a chance to compete in the season finale.
The victor at the end of the 10-episode competition will have their creation turned into a Hot Wheels toy, which will be distributed nationwide.
And if high-tech designs and fast racing cars weren't enough, the show is also packed with an impressive slate of celebrity guest judges and a familiar host. Rutledge Wood previously hosted Top Gear and he's no stranger to hosting duties in general, so he knows his stuff.
Article continues below advertisement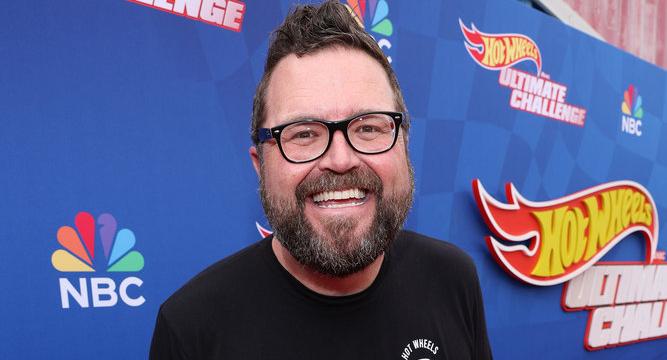 Rutledge Wood is the host of 'Hot Wheels: Ultimate Challenge.'
As contestants compete for their chance to win cash and create the Hot Wheels car of their dreams, Rutledge Wood helps them navigate the competition as the show's host. The automobile expert and television personality is no stranger to the racing industry, as Rutledge has been involved in a number of popular projects.
He was the host of the History Channel's inception of Top Gear from 2010 to 2016 and now serves as a feature reporter for NBC Sports Group.
Article continues below advertisement
Rutledge's automotive expertise, combined with his larger-than-life personality, will undoubtedly be beneficial in his role as the host of Hot Wheels: Ultimate Challenge.
Rutledge, who also serves as the host of Floor Is Lava, shared with Distractify that he believes Hot Wheels: Ultimate Challenge is a middle ground for hardcore car enthusiasts and those who have an affinity for the iconic toy cars.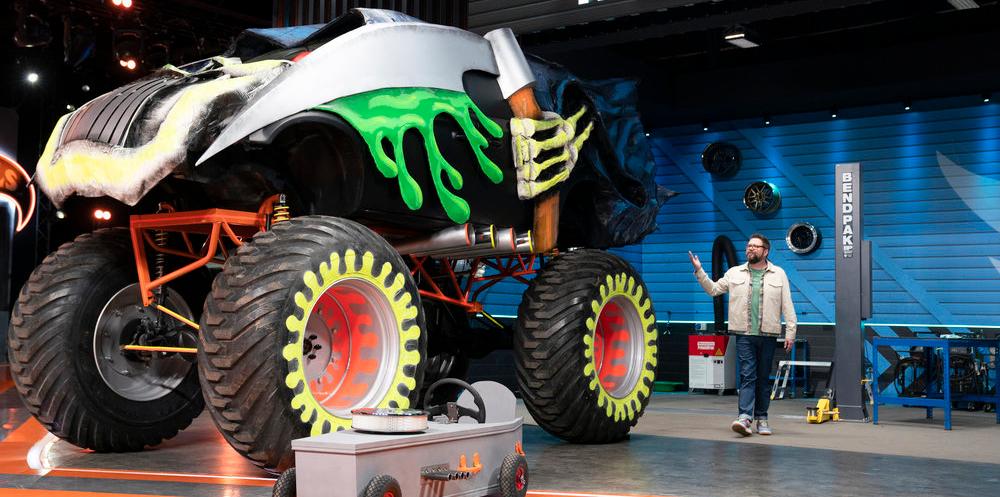 Article continues below advertisement
"Hot Wheels are so generational too, because, you know, they came out in '68," he told us. "So the people that would have first got them, you know, their kids, and now those people's kids, they can all sit down and watch the show together. And there's just so few shows out there like that in the world right now."
Rutledge also explained that "so much of this show is really about other people's dreams coming true" and he's a big part of that as the host who guides each episode along.
Joining Rutledge on the show are Ford Motors designer Dalal Elsheikh and car culture influencer Hertrech "Hert" Eugene Jr. The trio serves as the judges on the design series but will be joined by a celebrity guest each week.
Article continues below advertisement
Terry Crews, Jay Leno, and Big E will appear on the show!
The first season of Hot Wheels: Ultimate Challenge will be filled with celebrity guest judges. Terry Crews kicked things off in the May 30 episode, where he becomes emotional when watching a contestant create a design in honor of their dad. "When I see the emotion, the joy in honoring him in this way, this is what the whole Hot Wheels tradition is all about. Bringing families together," Terry exclaimed.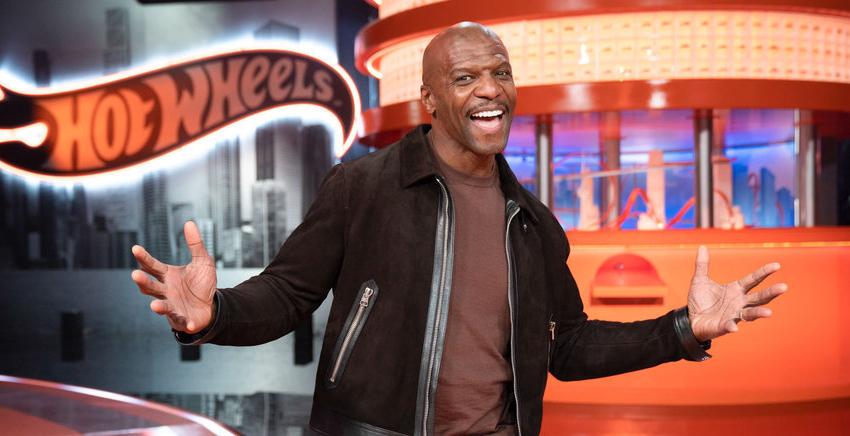 The White Chicks star isn't the only popular face set to appear in the competition series. Actor Anthony Anderson, WWE Superstar Big E, Jay Leno, Joel McHale, and Fast & Furious star Sung Kung will all appear on Hot Wheels: Ultimate Challenge. And Rutlege will be there every step of the way.
Watch Hot Wheels: Ultimate Challenge on Tuesdays at 10 p.m. EST on NBC.
Original reporting for this story by: Gabrielle Bernardini