Hotel Worker Shares the Trick Every Guest Should Use to Check for Bedbugs Before Unpacking
A hotel worker posted a now viral TikTok detailing how guests can ensure there aren't bed bugs in their room, and people are seriously disturbed.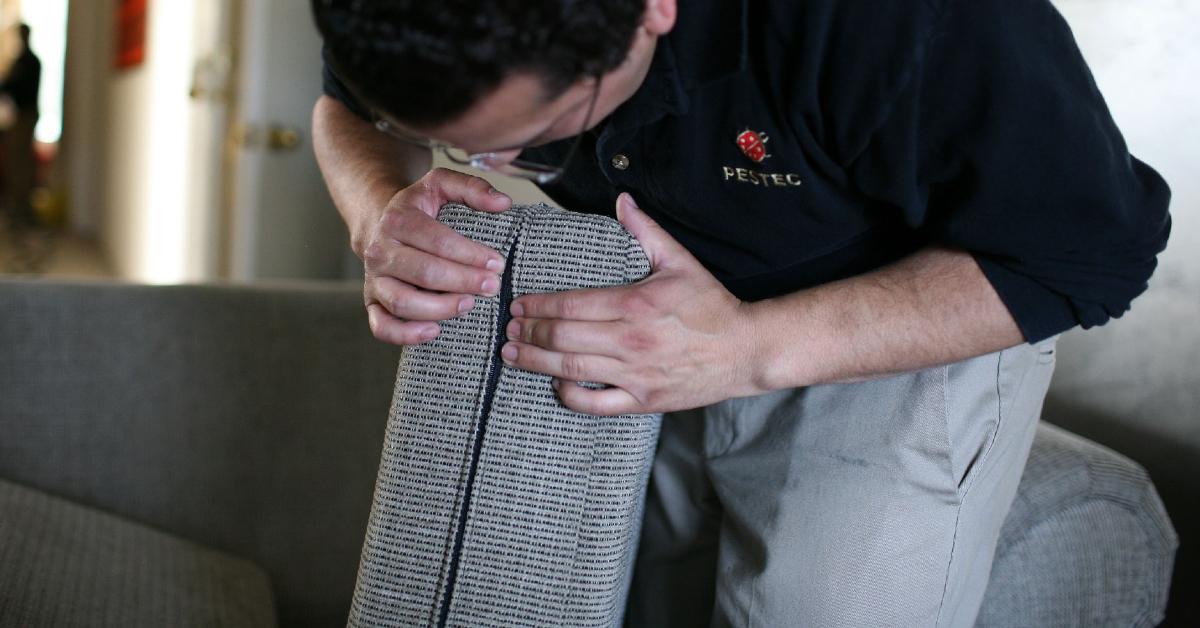 Online reviews are a double-edged sword. Businesses can often feel the pressure of establishing their brands via various search engines/applications and pass that stress down onto their employees. Sometimes, companies will go out of their way to pay individuals to artificially bump their ratings online in the hopes of becoming more commercially viable, or at the very least improve their optics.
Article continues below advertisement
And then there's the influencer angle with paid sponsorship deals that might not always reflect the way a social media poster actually feels about the product, business, or service. While plenty of people offer up their honest opinions online, sometimes a number rating doesn't tell you the full story, because customers have their own requirements for what makes a satisfactory customer experience.
But there are some qualities in specific industries, on the consumer end, that are pretty much universally valued. Like if you're planning on staying the night in a hotel, you'd hope that it's clean and pest free. Unfortunately, that isn't always the case, and if there's a guest who slept on a mattress before you that was particularly grungy, or a problem with bedbugs, it might take a while before that's reflected in an online review.
Article continues below advertisement
What makes bedbugs so scary is how difficult they are to get rid of. If you're worried about bringing some stowaways home, TikToker @haleewithaflair shared a tip in a now viral video that shows guests how to ensure they're not sharing their bed with bedbugs.
Article continues below advertisement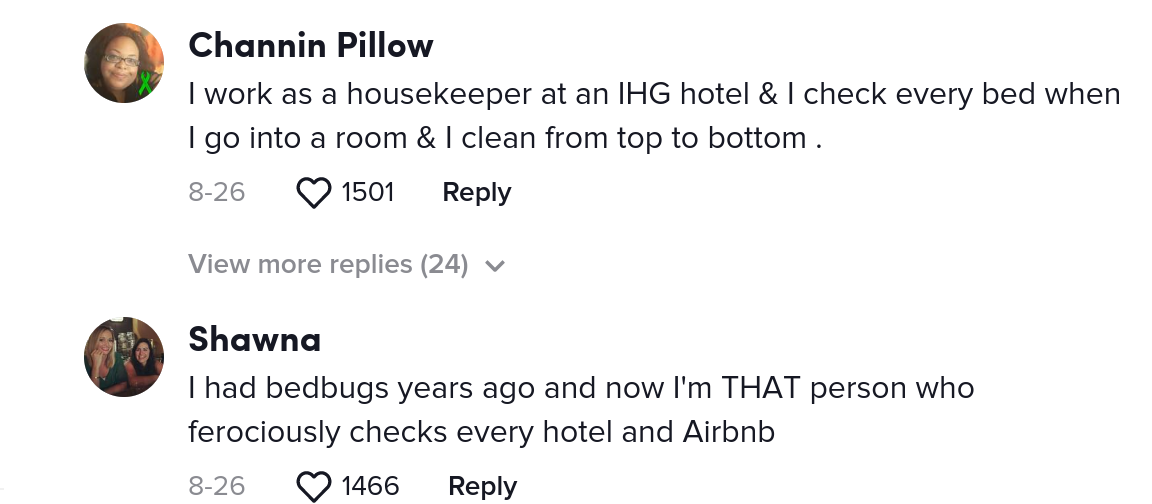 She stitched her video in response to a TikTok posted by fellow user @Matt&Abby, who spent the night in a hotel that had a mattress infested with the pests.
"We just spent the night in a bed with bedbugs, and Abby has the bedbug scars to prove it."
In the clip, the TikToker shows her arm, which is covered in red welts. Then Halee starts speaking into the camera.
Article continues below advertisement

"And this is how you should check your hotel room before you even unpack. A little about me, if you're new: My name's Halee. I've been working in the hotel industry for 15 years, I own a hotel sales support company, and this is how I check my rooms before I get unpacked and settled in a room."
Article continues below advertisement
Halee continued, "The first thing you're gonna wanna do is make sure your room is dark. Turn off lights, close any shades, and use the flashlight on your phone." The camera then shifts to Halee checking the edge of the mattress. She begins pulling up the sheets.
Article continues below advertisement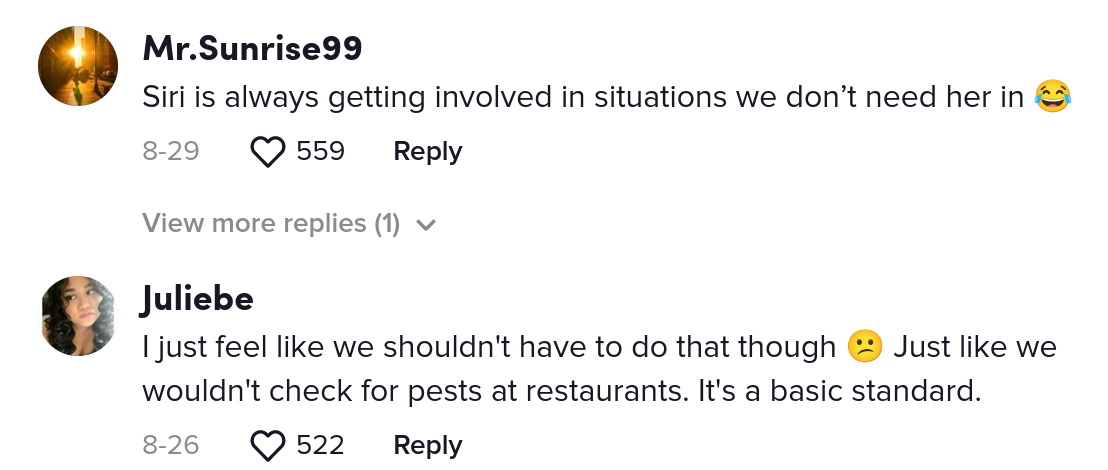 "And while everything's off, you're gonna come up here under the covers, and this one does have a mattress pad, but you're gonna check under all the creases here on the beds." She points out the specific creases she's referring to in the clip. "They usually like to hang out in the corners and the creases."
Article continues below advertisement
The video then shifts to her checking an edge of the mattress that appears to be on the foot of the bed, exposing the mattress underneath the mattress cover, "And also, pay attention if there's a mattress pad, too. Even if you don't see bugs, make sure you check for spots, it's like blood spots, cause that's not a good sign either."
Article continues below advertisement

TikTokers asked if these kinds of precautions should be made even in "fancy" hotels, and others wanted to know what should be done if they do find bedbugs in their room, as they'd assume they would also be found in other parts of the hotel. Other TikTokers chimed in saying that this isn't necessarily the case, as the bedbugs could be brought in by other guests.
Article continues below advertisement

Halee says in follow-up videos that "just because they're in one room" doesn't mean they're in all other rooms. If you provide documentation of the bed bugs to the front desk of the hotel, they will either try to give you your money back or relocate you to a different room.
She also suggests sealing any items you removed from your luggage if you already unpacked.
Have you ever spotted bedbugs in a hotel room you've stayed in? How did you react to it?