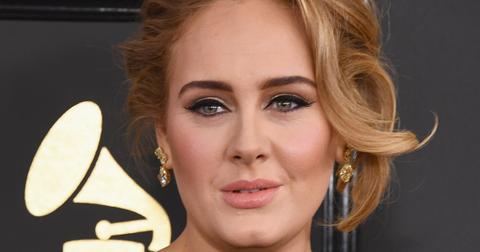 Here's Everything We Know About Adele's Weight Loss
By Lizzy Rosenberg
Don't get me wrong — Adele is a gorgeous human being inside and out, regardless of how she looks, what she weighs, or what anyone else thinks. Back when photos started surfacing of her at Drake's 33rd birthday, in which Adele wore a gorgeous form-fitting gown, it became evident her figure has undergone a major transformation.
So, how did Adele lose weight? Here is everything we know regarding the "Rolling In The Deep" singer's new look.
How did Adele lose weight?
According to Mirror, Adele lost a full three stone over the last six months, which is equal to approximately 42 pounds. But it looks like they might be slightly off.
While vacationing in Anguilla with Harry Styles and James Corden (you know, as in the best vacation ever?), she ran into a fan and sat down to chat with her. The fan, Lexi Larson, who spoke to People about the encounter, said that she and her friends didn't recognize Adele at first because of her new slim figure. According to Lexi, Adele said that she'd "lost something like 100 pounds".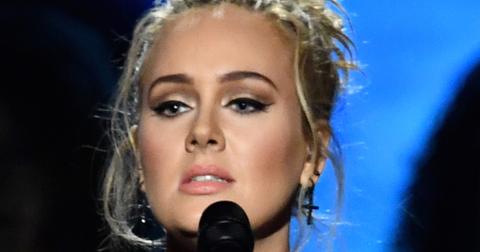 During Drake's birthday bash, the mom of one showed off her lean figure in photos on Daily Mail's website. As per usual, she looked gorgeous, but most importantly, she looks incredibly happy and healthy. Lexi confirmed that Adele seemed "so happy" and "really confident".
So, what's her secret?
Adele credits her weight transformation to the fact that she's taken up a new activity called "reformer pilates" with popular film actress, Ayda Field. According to Daily Mail, the workout is reportedly pretty intense, and helps with posture, balance, and burning fat.
It is also apparently quite popular among other Hollywood celebrities such as Jennifer Aniston and Cameron Diaz. Maybe it's something all of us should start doing. Who knows?
Additionally, the "Someone Like You" singer has reportedly been following The Sirtfood Diet, which was recommended to her by celebrity trainer Pete Geracimo.
The diet, according to Cheat Sheet, mandates its followers to opt for more whole foods that contain a lower fat and calorie content. It also promotes eating more protein, fruit, and plant-based foods like kale and buckwheat.
When starting the diet, followers are reportedly only allowed 1000 calories, and that eventually increases to 1500 calories over time. Supposedly, it's a daunting diet to follow, but it suppresses followers' appetites in the long run.
Unsurprisingly, it seems as though Adele is over the moon about her weight loss. She posted a photo from the party to Instagram, showing off her ~werk.~ The caption reads, "I used to cry but now I sweat." So basically, all hail kween A.
The caption likely eludes to her divorce, which was probably for the best.
In April 2019, Adele split from her husband of seven years, Simon Konecki, and in all honesty, it seems like she's been doing quite well.
Based on the caption, Adele has gone from crying (which may or may not be related to the divorce), to going to the gym. And TBH, good for her for finding a healthy outlet. It looks as though the change is suiting her impeccably.
Like I said before, Adele is gorgeous and an incredible human being, regardless of her weight. But based on her latest photos, the blonde 31-year-old singer has undergone a major weight loss, fueled by healthy habits and moving on from a tired relationship.
Congrats to Adele for achieving her goals — to quote the ever-encouraging Kris Jenner, "you're doing great, sweetie."