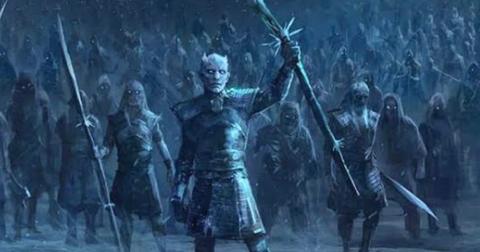 'Game of Thrones' Fans Explain How Arya Snuck Up on the Night King
By Anna Quintana

Updated
If you haven't watched the latest episode of Game of Thrones, "The Long Night," we highly recommend you stop reading now. 
However, if you have watched the Battle of Winterfell, then you know that Arya Stark killed the Night King with her Valyrian steel dagger to end the 82-minute battle. 
While most people are loving the fact that it was Ned Stark's youngest daughter who put an end to the White Walkers' leader in the Godswood, some are left with one lingering question: 
How TF did Arya sneak up on the Night King?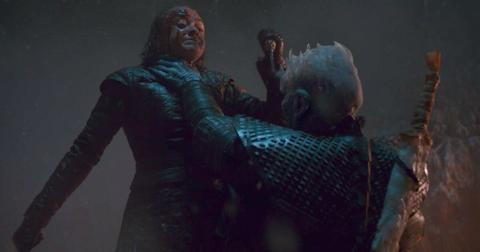 Before the battle was underway, Bran Stark was placed in the Godswood as bait for the Night King. Surrounded by soldiers and Theon Greyjoy, the Night King finally made his way to visit the Three-Eyed Raven. But he wasn't alone. 
The Night King himself was surrounded by his posse of White Walkers, which makes Arya's seemingly uninhibited access to the Night King a little suspicious. 
"So you're telling me Arya ran like five miles in 15 minutes, through a s--tload of [white] walkers and was still able to sneak up on The Night King and stab him to death WHILE being choked?  I'm starting to think this show isn't realistic," one fan tweeted. Another agreed, adding, "If Arya stark could sneak up on the Night King, then Cersei better watch her back." 
As expected, fans have theories to explain Arya's stealth. 
Theory No. 1: Arya was wearing the face of a White Walker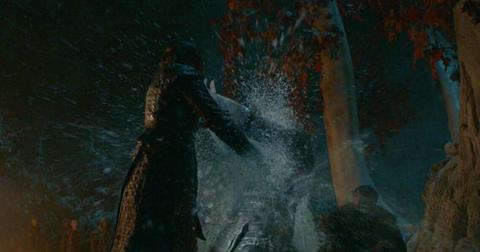 She did train at the House of Black and White for a reason. "Arya killed the night king by wearing the face of a white walker," one fan on reddit theorized. "That's how she snuck in to kill the Night King. Will have to watch again, but she wore the 'blue eyes' after killing many White Walkers." 
One impressive fan had the same theory one week before the episode aired. "I think Arya will kill a WW with the weapon she asked Gentry to make her, she'll take his face and use it to camouflage herself as a WW, sneak up on The Night King, and kill him with Littlefinger's Valyrian steel dagger," they tweeted. "She's gonna stab him right through the heart with it."
Theory No. 2: She's an assassin. 
She might be little, but if there is anything Arya has proven over the last seven seasons it's that she is fast — and good with a blade. 
Remember when Jon Snow literally asked Arya during Episode 1 of Season 8, "How did you sneak up on me?" in the same exact location where she would eventually kill the Night King ?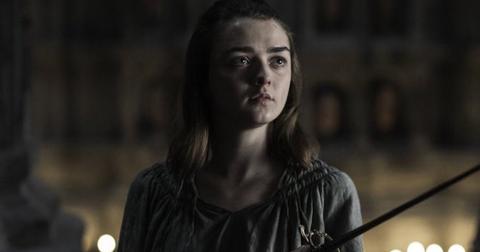 "People are mad at Arya for being so sneaky like he hasn't been trained the entire show to be an assassin," one fan wrote, "did y'all see Arya sneak up on the Night King? Nope cuz she's an assassin." 
Another pointed out, "Wym how did Arya sneak up on the Night King???? Two words Valar Morghulis." 
Theory No. 3: The Night King got cocky. 
At this point in the battle, Jon and Daenerys had fallen off their dragons, the fallen soldiers of Winterfell had been transformed into Wights, and the Night King had just killed Bran's last remaining bodyguard, Theon Greyjoy. 
We don't blame him (and his squad) for letting their guard down.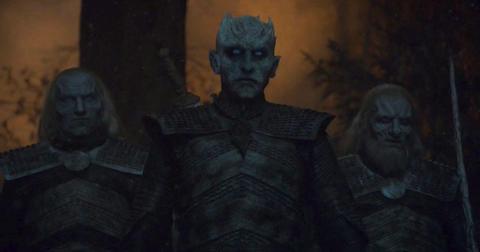 "Nothing unrealistic about Arya creeping up on the Night King like that, and he did turn around and grab her so the sneak was only partly successful," one fan stated. "He just got cocky against the coldest killer in the seven kingdoms."