Katharine McPhee and Meghan Markle Have Known Each Other for More Than a Decade
Katharine McPhee and Meghan Markle have known each other for years, but how did the two friends meet before they were famous? Details!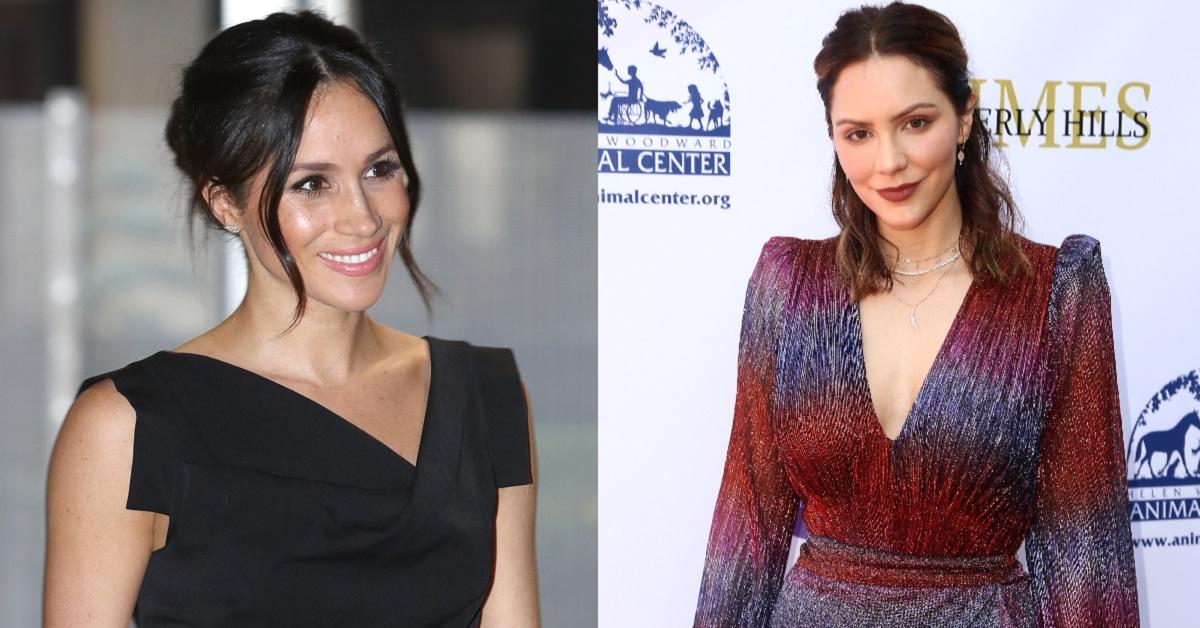 Some relationships last for decades. That's apparently true of Katharine McPhee and Meghan Markle, who have known each other since before either one of them was famous. Following the news that Katharine McPhee was pregnant with her first child with husband David Foster, Katharine and David were joined for a lengthy dinner by Meghan Markle and Prince Harry to celebrate the news.
Article continues below advertisement
How did Katharine McPhee meet Meghan Markle?
Katharine and Meghan attended the same school growing up, although they apparently weren't close at the time. They were reacquainted after Meghan had moved to London to be part of the royal family, and Katharine was performing in Waitress on the West End. From there, they developed a genuine bond, and David actually played an integral role in Harry and Meghan's separation from the royal family.
Article continues below advertisement
When Harry and Meghan announced that they would be stepping back from their duties as royals, it was David who hooked them up with the Canadian home where they stayed after leaving the U.K. Harry and Meghan were in Canada for the early part of the year before moving to Los Angeles, where they currently reside. Although they've been in the city for several months, they've worked hard to keep a low profile.
Harry and Meghan are reportedly spending Christmas with Katharine and Don.
In addition to their recent dinner outing together, a source told The Mirror that Harry and Meghan plan to spend Christmas with Katharine and Don.
"Meghan very much wants to host the first Christmas at their new home with her mum. She's really excited and planning on doing all the traditions she grew up with as a child, including the cooking," the source explained.
Article continues below advertisement
"They've also invited David and Katharine to spend it with them," the source continued. "David had mentioned Harry and Meghan going to theirs but Meghan wants it at home. They want to get on with their new lives. Christmas with Harry's family is not in the plan."
Harry and Meghan are apparently especially eager to host because they just recently purchased a new home, and want to show it off.
Article continues below advertisement
Inside Harry and Meghan's new L.A. mansion.
In order to more firmly establish themselves in Los Angeles, Harry and Meghan purchased a home known as "The Chateau" for $14.65 million in June of this year. The house is more than 14,000 square feet and sits on 5.4 acres of land. It's also situated in a Los Angeles neighborhood that will make Harry and Meghan neighbors with Oprah Winfrey and Ellen DeGeneres, among others.
Before they moved into their current home, they were living in an $18 million mansion owned by Tyler Perry. They know Tyler through his connections to Oprah, and his compound offered the couple the kind of privacy that they require because of the high level of public interest in them. Now that they have a home of their own, it seems that the couple is ready to host in it for the holidays.