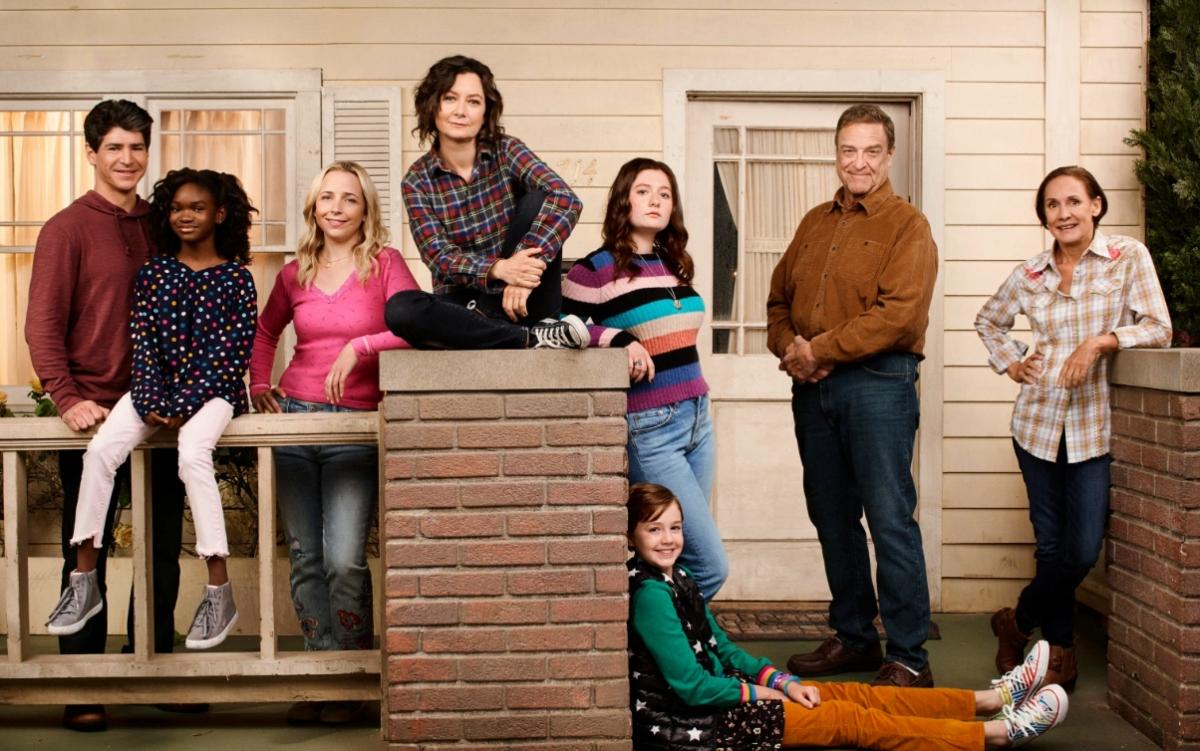 Mark Healy Does Not Appear on 'The Conners' Because He Passed Away
By Toni Sutton

Mar. 24 2021, Updated 4:25 p.m. ET
Before The Conners, there was the reboot of Roseanne. When the new Roseanne made its debut in 2018, many things were different. The characters were all grown up, the politics changed, and Dan was alive. 
Another thing that was different was the absence of two characters: David Healy (Johnny Galecki) and his brother Mark Healy (Glenn Quinn). David does appear in Season 1, Episode 6 of the spinoff, but Mark does not.
Article continues below advertisement
When David comes back to Landford, he explains to Darlene (Sara Gilbert) that part of the reason he fled from his family responsibilities was his brother's (Mark) death. He tells her, "When I left you and the kids, I rationalized that it was OK because I was helping people.The truth is, I left because my brother died, and I was overwhelmed with all the responsibility, and I just ran."
So, what happened to Mark and the actor who portrayed him, Glenn Quinn? Keep reading for what we know about them.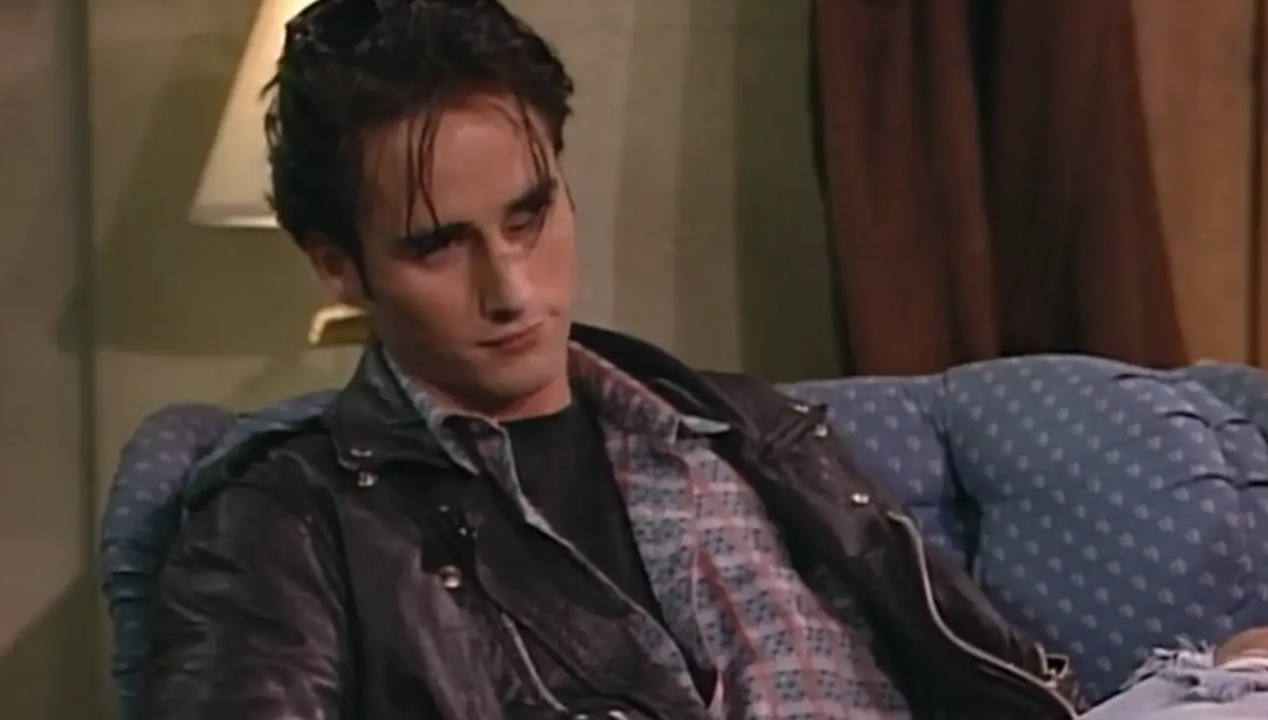 Article continues below advertisement
How did the actor who played Mark, Glenn Quinn, on 'The Conners' die in real life?
In December 2002, Glenn passed away from an accidental drug overdose. His body was found at a friend's home in North Hollywood. He was 32 years old when he died. According to PopSugar, at the 2018 TCA Winter press tour, the show's writers talked about Glenn and stated, "We all had great affection for Glenn. We really wanted to say something. He comes up a couple times in the course of the nine episodes." 
Reportedly, in the months leading up to his death, Glenn struggled with drug addiction and homelessness. The cast dedicated Episode 4 of Roseanne to Glenn.
Article continues below advertisement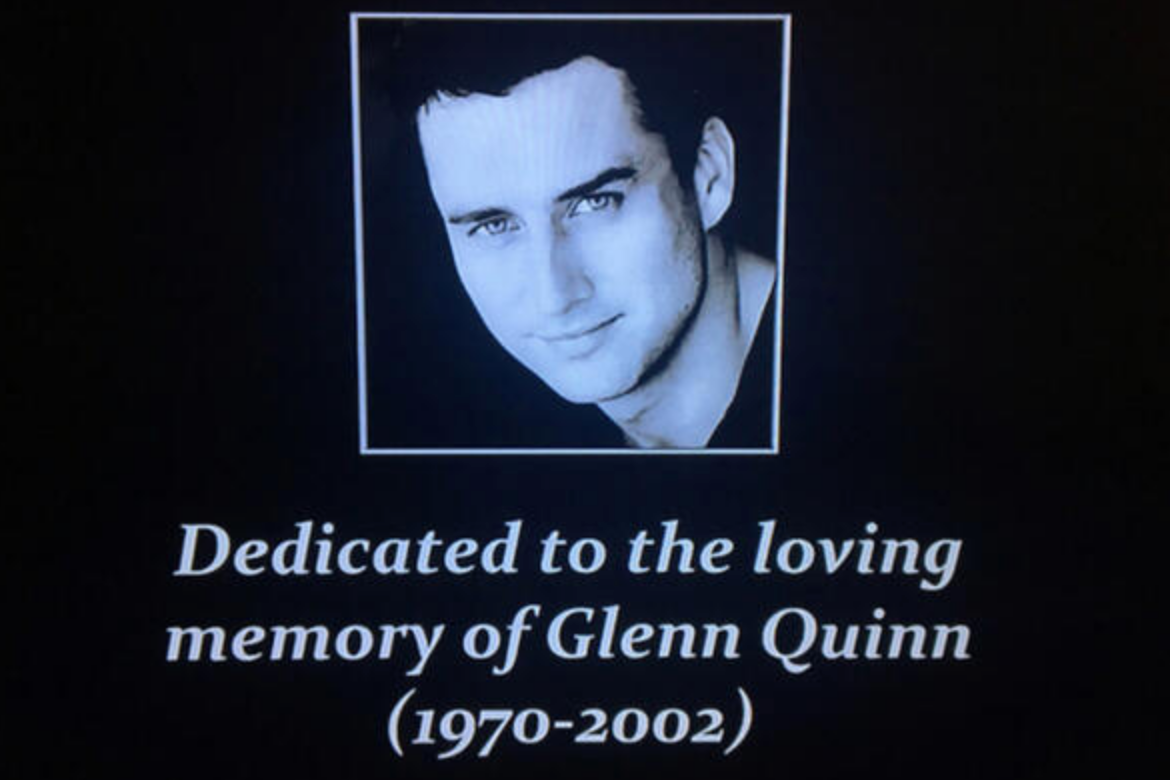 The 'Conner's also had Glenn's character, Mark, pass away on the show.
There was a small mention of Mark's death in the reboot's series premiere, and on the set of the show, there was a photo of him on the table behind the couch. Throughout Season 1, Mark was brought up quite a bit by Becky (Lecy Goranson), who missed her husband terribly. However, we still don't know when or how Mark died. That may be a story The Conners writers will reveal in a future episode. 
Article continues below advertisement
Much happiness about #Roseanne coming back tonight but also sadness that Glenn Quinn ("Mark Healy") isn't here to be part of it. Quinn died of an accidental heroin overdose in 2002, at only 32 years old. 😢 pic.twitter.com/QOrrgxZeHl

— John Squires (@FreddyInSpace) March 27, 2018
Glenn Quinn had a number of prominent roles throughout the '90s and early 2000s.
Glenn Quinn portrayed the recurring role of Mark Healy from Season 3 to Season 9 on Roseanne. Glenn was born and raised in Dublin, Ireland, and then moved to Los Angeles with his family when he was a teenager. While he may have risen to fame by playing Mark on Roseanne, he also starred on the popular television show Angel, a spinoff of Buffy the Vampire Slayer. 
Article continues below advertisement
His portrayal of Doyle won him a huge fanbase, and he also made a few big-screen appearances over the years. Glenn's last film before his untimely death was R.S.V.P. in 2002.
Watch The Conners Wednesdays at 9 p.m. ET on ABC.
If you or someone you know needs help use SAMHSA's Behavioral Health  Treatment Services Locator to find support for mental health and substance use disorders in your area: https://findtreatment.samhsa.gov, or call 1-800-662-4357 for 24-hour assistance.