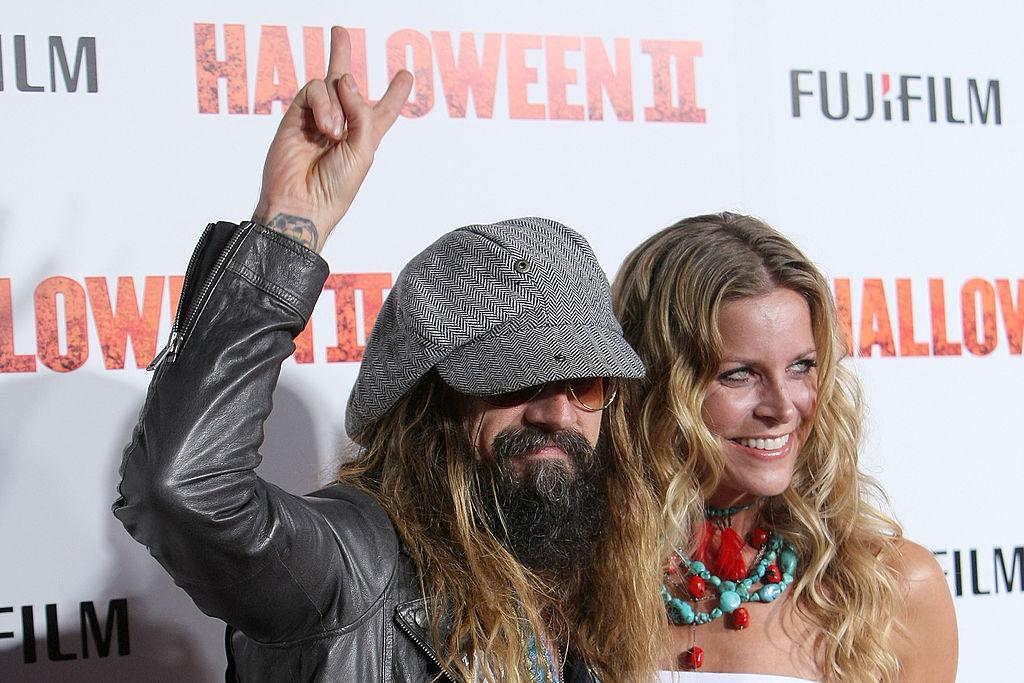 We Bow Down to Sheri Moon Zombie and Rob Zombie, Our Favorite Queen and King of Horror
We love a perfect couple and there is no couple more wonderfully matched than Sheri Moon Zombie and Rob Zombie. It's always nice to see two people who complement each other so well, especially when it comes to the world of horror movies. It's one of the rare occasions when giving someone your heart could be interpreted literally. So how did Sheri and Rob meet? Perhaps on a dating app called Unhinged (in a good way)?
Article continues below advertisement
How did Sheri Moon Zombie and Rob Zombie meet?
You can't judge a book by its cover, even if the cover has a pentagram on it. Sheri Moon Zombie and Rob Zombie may be known for gruesome movies, but their relationship is anything but. In fact, one might say they are hella cute. In a 2013 interview with the New York Post, Sheri and Rob revealed they met in the early '90s at a club in New Haven, Conn., when Rob was touring with his band White Zombie. About that first meeting, Sheri said to Rob, "I was kinda mean to you the first night we met, right?"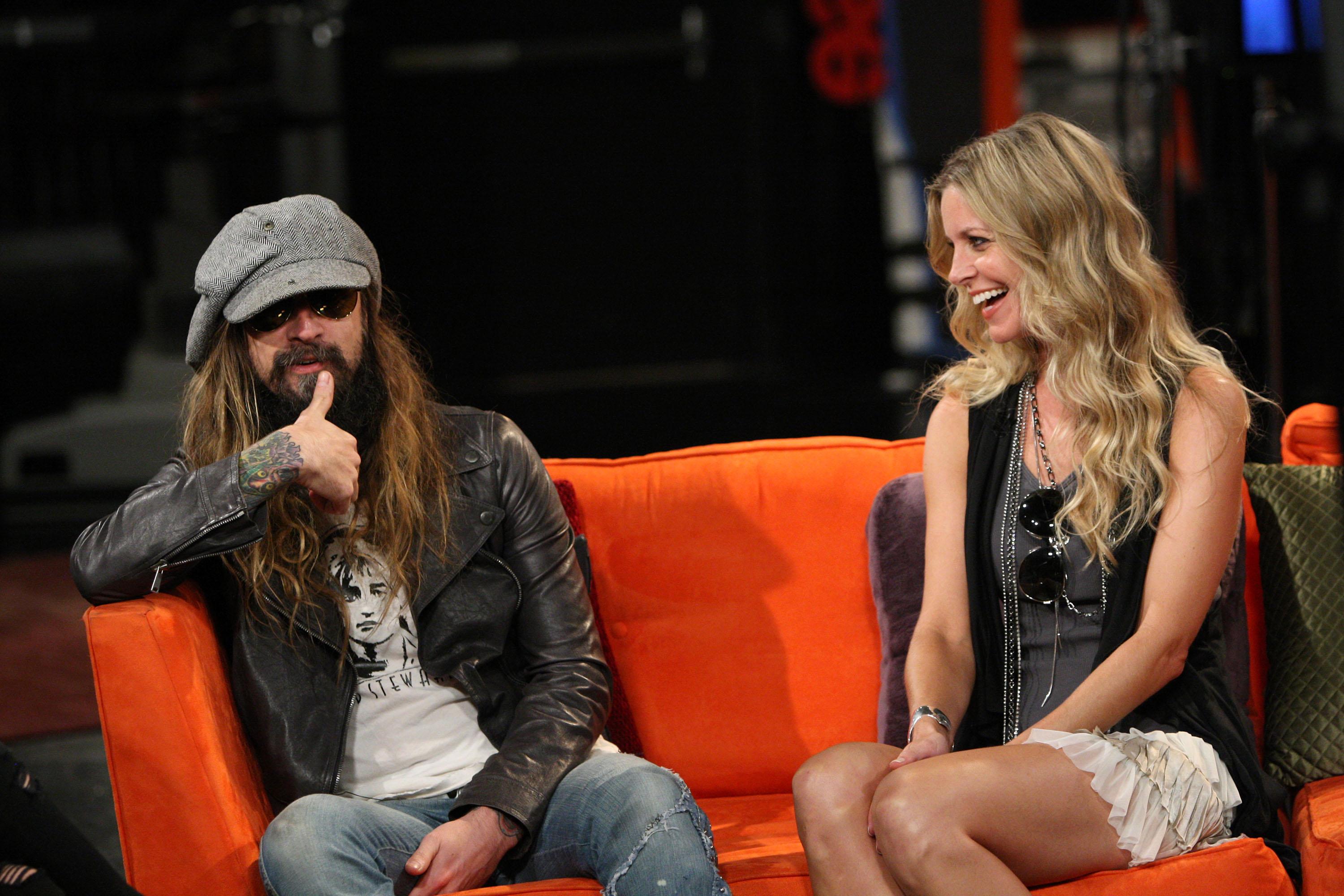 Article continues below advertisement
It's easy to file the Zombies under one category, horror, but they are surprisingly normal people. Their courtship was just like any other, filled with walks on the Santa Monica pier and dinners out. Of course, this was going on when Sheri wasn't on tour with White Zombie as a dancer. She also appeared in several of their music videos, often providing backup vocals for songs and her signature cackle.
What have Sheri Moon and Rob Zombie done together? A lot.
Sheri and Rob have been partners beyond marriage for just about every project since they met over 20 years ago. In fact, they moved in together a month after meeting. Sheri appeared in four White Zombie music videos before they disbanded. When Rob went solo, she began choreographing dance routines for his tour as well as designing costumes. She then showed up in 11 Rob Zombie videos, the most notable being Living Dead Girl, which was inspired by The Cabinet of Dr. Caligari.
Article continues below advertisement
Sheri has been in every movie Rob has made. She is usually the first person to read his scripts. Her breakout role was as Baby Firefly in House of 1000 Corpses, which is essentially A Texas Chainsaw Massacre after eight cups of coffee. It's a wild ride with Sheri Moon Zombie alternating between childlike and insane. She brought Baby Firefly back in the sequel, The Devil's Rejects, flaunting the character's sadistic side. Baby returned for one more ride in the final film in the trilogy, 3 From Hell.
Article continues below advertisement
From there, she appeared in Rob Zombie's first mainstream movie, the reboot of Halloween. In this updated version of an old classic, Sheri played Michael Myers' mother. Rob gave the character of Michael Myers a more in-depth origin story, with Sheri's character playing a pivotal part. It was an ambitious undertaking that became a massive success. Unfortunately, the sequel, Halloween II, did not do as well. Look, if you have Sheri Moon Zombie as a ghost mom, you're gonna roll some dice.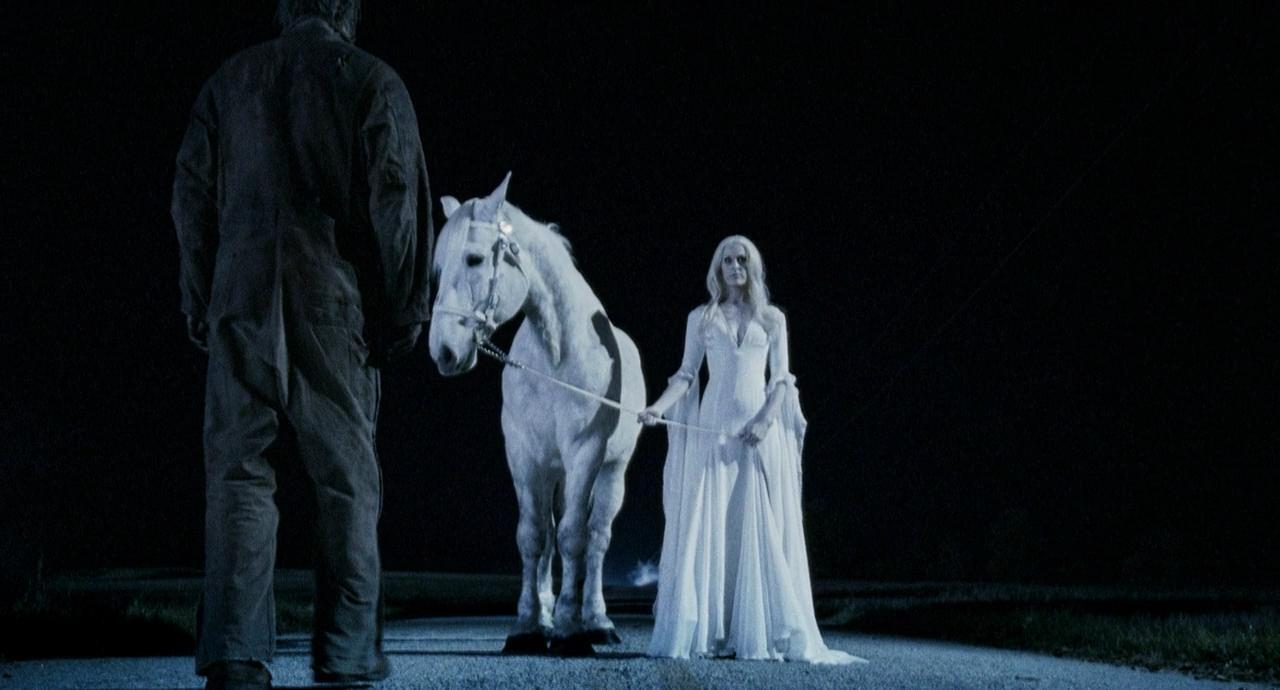 Article continues below advertisement
It was Rob Zombie's first less-than-gory movie, Lords of Salem, that really let Sheri shine. As the star of the film, she had a lot to take on. In a 2012 interview with IndieWire, Rob was asked about giving Sheri such a huge part. "I always knew she could do something great, but hadn't really been given the chance. Not even the movies I worked with her in. Even in Devil's Rejects it was always split between characters, so yeah, I always wanted to do something like that."
What else do we know about Sheri Moon Zombie?
Sheri and Rob are both outspoken vegans. In 2019, they were given the Woodstock Warrior Award at the 14th Annual ThanksLiving Gala for their work fighting against animal abuse. The couple has their own rescued goats and sheep. Currently, Rob is in pre-production for his next film, The Munsters, where Sheri is playing Lily Munster. You can check out some very cool updates about the movie on Rob's Instagram.