Todd Kochutin Wasn't on 'Deadliest Catch' Long When He Died — What Happened?
For 17 years, audiences have suffered through literal and figurative ups and downs on Deadliest Catch. The show invited people into the often terrifying but always exhilarating world of dedicated crab fishermen who scoured the Bering Sea for their catches. Naturally there have been brutal losses along the way. Not all were ship-related, but every single one of them was felt deeply by the cast and crew of the show.
Unfortunately, the show recently lost another crew member who barely had time to show the world who he was, and what he was capable of. How did Todd Kochutin from Deadliest Catch die? Here's what we know.
Article continues below advertisement
How did Todd Kochutin die aboard the Patricia Lee?
According to an obituary printed in the Anchorage Daily News, Todd passed away at the age of 30 on February 26, 2021, "as a result of injuries sustained while on board F/V Patricia Lee." Todd loved to fish, and you can really see that on his Facebook page. Nearly every photo he posted was related to fishing in some way. You can feel the joy coming from each post. It's that goofy childlike glee that can come from doing what you love.
Article continues below advertisement
Born in Anchorage, Alaska, Todd would spend his summers in the Bering Sea fishing for "king crab, opilio, Pacific cod, and pollock." He was a typical young guy who loved music, playing his guitar, and of course perfecting his video game talents. Something that really stood out about him was his sense of humor, which is probably a prerequisite for a tough job like crab fishing.
The cast of 'Deadliest Catch' took Todd's death incredibly hard.
In a YouTube video uploaded by Discovery UK, we see the crew members on the Deadliest Catch finding out about Todd's death as it was happening. It never gets easier, losing someone like this, and that fact is written all over their faces. Captain Bill Wichrowski of the Summer Bay is notified that the Patty Lee has a medevac on board. "I hope it's not Todd," he says into a CB radio.
Article continues below advertisement
The video flashes back to winter 2020, where Nick McGlashan (who died of a drug overdose in December 2020) is telling Todd that he's replacing a guy who "wore pretty big boots." Todd, who's smiling with the confidence of someone who has been doing this for a while, says, "Well I'm gonna do my best. That's what I'm here to do." Knowing what's coming makes that sentiment particularly bittersweet.
Article continues below advertisement
As the video returns to the present, Captain Bill is praising Todd as well, still hoping that it wasn't him. Captain Sig Hansen of the FV Northwestern, who's also following along with the updates, believes the injured person may have been hit with a crab pot which he rightfully says is a "scary, scary thought." A crab pot can weigh anywhere from 600 to 800 pounds.
Over the CB, a medevac says the patient is in "a lot of pain," while the various crews grow more concerned. Landon Cheney, the deck boss for the Summer Bay, decides to check in with Todd via a text, because Landon knows he's on the ship where the injured person is. "I can't keep losing friends," says Landon. In all likelihood, he's referring to Nick, who was one of Landon's best friends.
Article continues below advertisement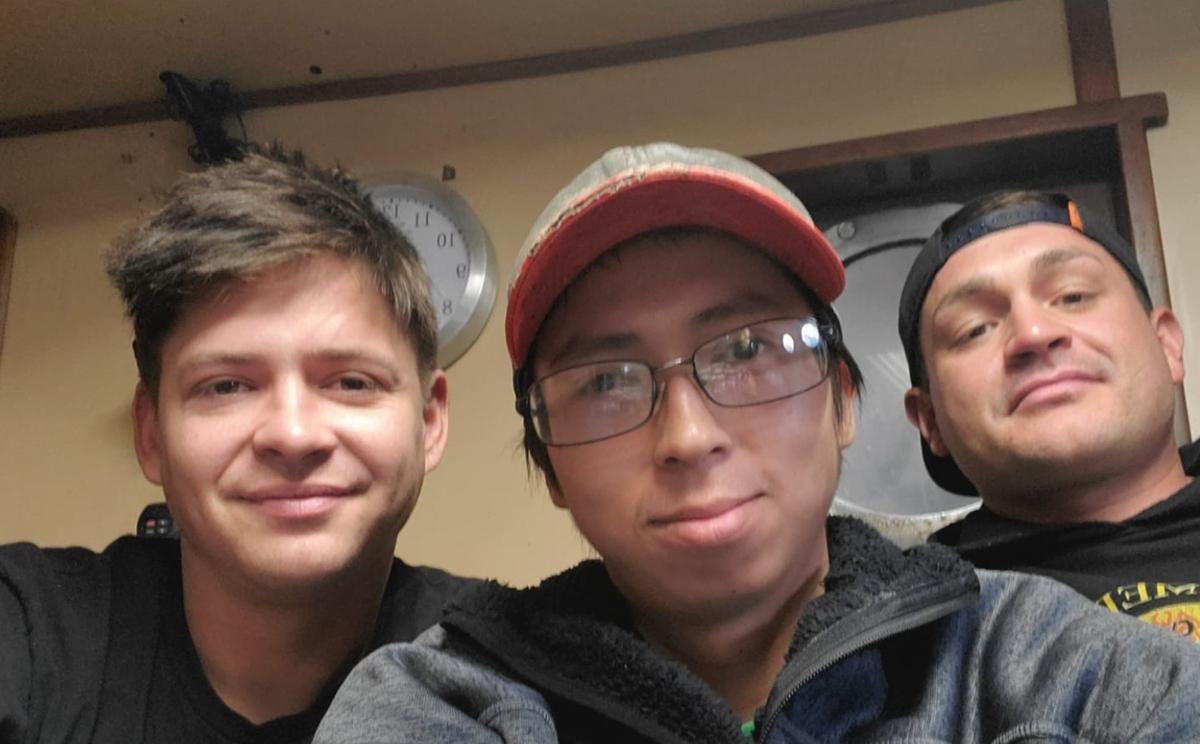 As news comes in that the person didn't make it, the captains react with resigned sadness. They're used to death in their line of work but for some reason this is different. Landon is the first one to break the news to Captain Bill that Todd died. Landon shows the camera a photo of him with Todd and Nick while Bill asks the camera crew to give him a moment. There are mixed reactions from the other captains, of loss as well as feeling grateful that they're finally going home. They continue to move forward.
Deadliest Catch airs on Tuesdays at 8 p.m. on Discovery.