In 'Outlander,' Is Jamie Fergus's Father?
How is Ferguson related to Jamie in 'Outlander'? Their close-knit bond has fascinated fans. Learn more about their background.
Fans of the Outlander series have long wondered about Fergus's (César Domboy) familial background.
Raised by the women working at Madame Elise's brothel in Paris, Fergus has witnessed many unusual events in his life — some of which now pose the threat of breaking him for good. In Season 6, Episode 3 of Outlander, the fan-favorite character comes close to killing himself. Fortunately, Jamie Fraser (Sam Heughan) rescues him just in time.
Article continues below advertisement
Jamie has been like a father to Fergus since Day One. Are they related by blood?
A handful of fan theories address Fergus's origin story. He and Jamie go a long way back, but they likely aren't related by blood. Jamie does, however, refer to Fergus as the "son of his name and heart" in Outlander.
Jamie first bumps into a fresh-faced and impressionable Fergus in Paris. He immediately decides to take the young boy under his wing, offering him a job as a pickpocket.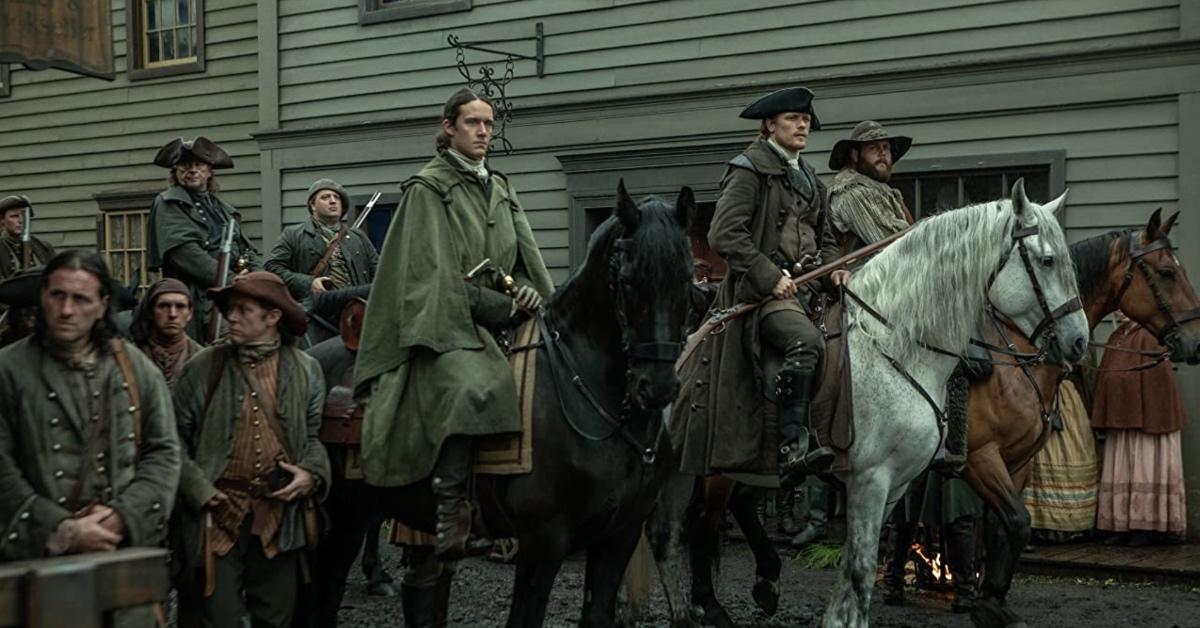 Article continues below advertisement
Fergus's first assignment? He has to nick letters originally intended for Charles Stuart and other influential figures. It doesn't take long for Fergus to prove himself. Fun fact: Jamie is the person who gave Fergus his name, changing it from Claudel.
Fergus has already gotten himself into a great deal of trouble on 'Outlander.'
Fergus even accompanies Jamie and Claire to Lallybroch, Scotland. But things take a new turn for the curious boy. Not only does he stumble upon a gun in Season 3, Episode 2 of Outlander, he decides to try his luck and fire it. The mischievous deed gets him into serious trouble.
Later on in that episode, Fergus gets into a bit of a situation with the Redcoats. They try to teach him a thing or two about discipline — and cut off his hand. But Jamie soon emerges to console him.
Article continues below advertisement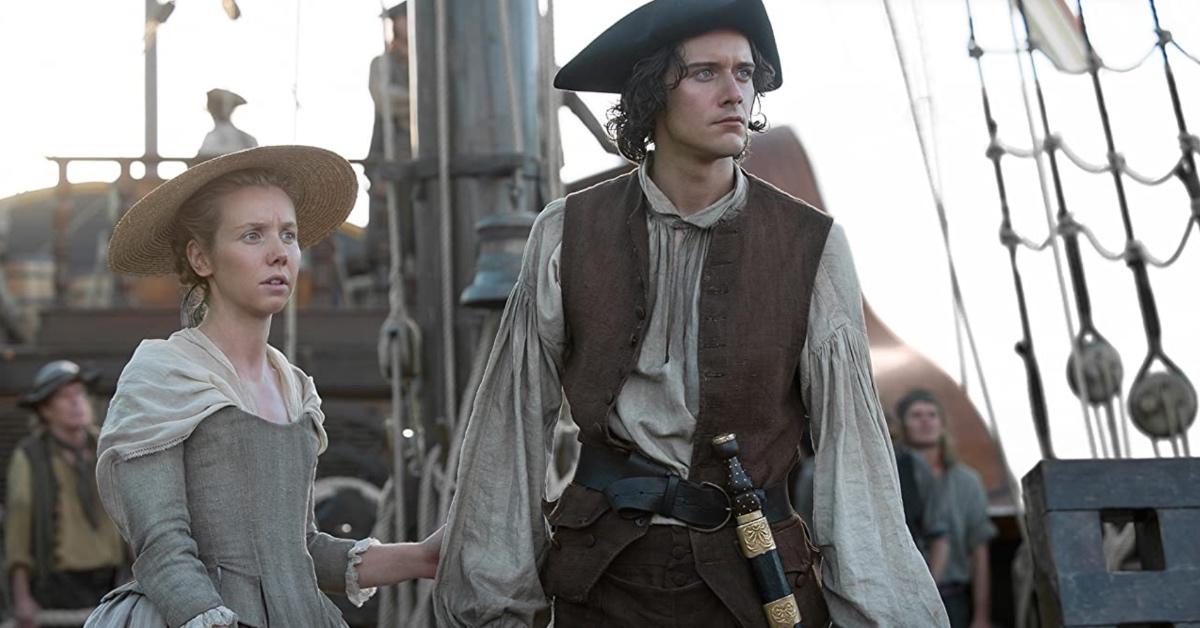 Fergus and Jamie stay close even after Fergus's wedding to Marsali.
Fergus and Marsali (Lauren Lyle) get married in Season 3, Episode 11 of Outlander, during a trip to the West Indies. But Jamie and Claire continue to provide them with help and guidance after they welcome their first child, Germain (Robin Scott).
Article continues below advertisement
Over the past six seasons, Jamie has established himself as a father figure and as someone able to look after Fergus and dispense advice in a way no one else has managed.
Take, for instance, the intervention in Season 6, Episode 3, when Jamie manages to stop Fergus from killing himself — nudging him to make up with his wife and start playing a more active role in the lives of his children.
Article continues below advertisement
The scene left a lasting impression on many Outlander fans.
"When Jamie called Fergus his child, his son... I wept #Outlander" tweeted @displaceintime.
"Did you watch Outlander Season 6, Episode 3 at midnight? The scene with Fergus and Jamie … I cried, rewound, and cried some more. #SamHeughan continues to amaze me with his talent. #cesardomboy was great. There were so many good performances. I'm loving Season 6. What stood out for you?" tweeted @SusieD57.
New episodes of Outlander air Sundays at 9 p.m. EST on Starz.