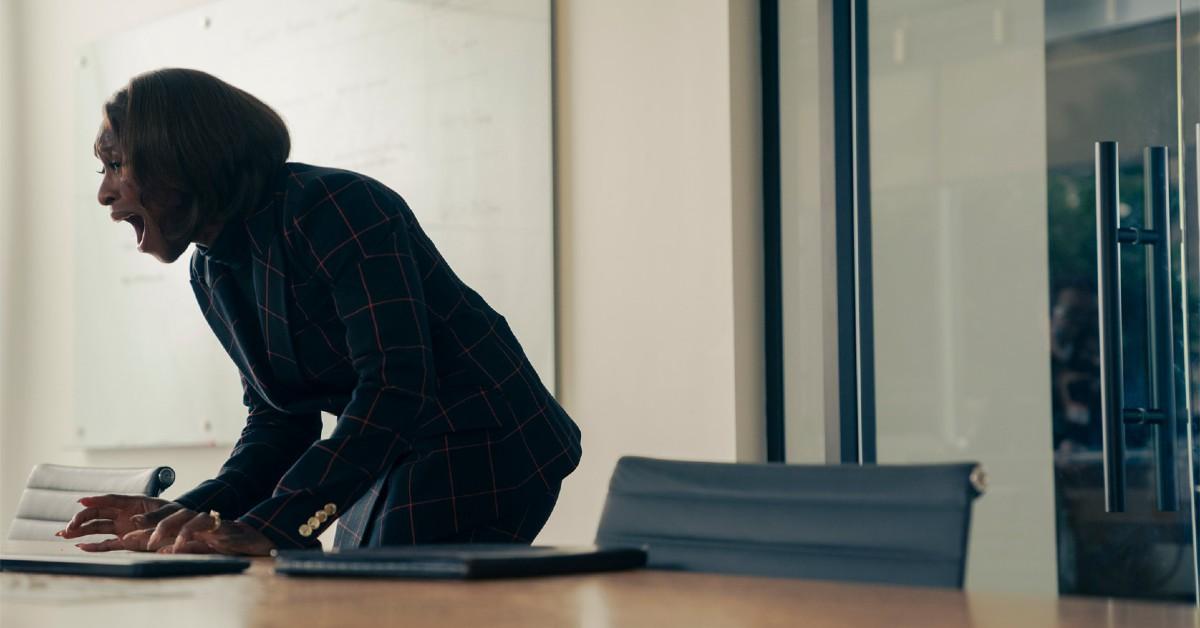 How Many Short Stories Are in the Book 'Roar' — and Which Did the Apple TV Plus Series Leave Out?
You can point to almost anywhere on a world map, and it'll more than likely be a region boasting a rich history as a living hellscape for women. And yet, women are still battling the almighty patriarchy on a daily basis. Did we lose anyone yet? The harsh realities of modern womanhood consume Liz Flahive and Carly Mensch's satirical Apple TV Plus anthology series, Roar.
Article continues below advertisement
Starring beloved actresses like Oscar winner Nicole Kidman (Being the Ricardos) and Emmy nominee Issa Rae (Insecure), Roar is based on New York Times-bestselling author Cecelia Ahern's 2018 collection of short stories. There are eight surreal episodes in the miniseries, each of which feature a completely different storyline and a completely different protagonist. All of them are filled to the brim with feminist metaphors.
Ranging from lukewarm episodes about a woman who literally spends her life sitting on a shelf for her rich husband (playing on the trophy wife stereotype) to a high-strung working mom who finds mysterious bite marks on her body, Roar is for the most part quite diverse. But Cecelia Ahern's book amasses 30 short stories — the tagline being "Thirty Stories. One Roar" — several of which we would have preferred to see brought to life. Here are her best fables the Apple TV Plus series left out.
Article continues below advertisement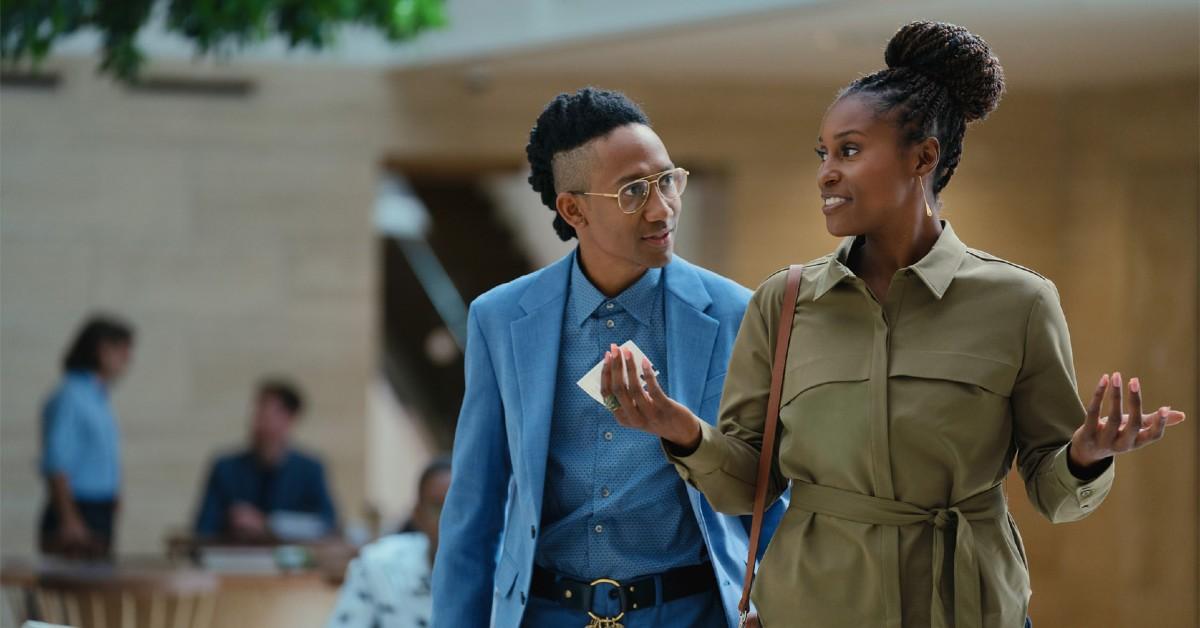 "The Woman Who Grew Wings"
In Cecelia Ahern's parable "The Woman Who Grew Wings," a woman's medical worries are brushed off by her arrogant male doctor. Oh, what a familiar scenario this is for too many ladies. "The doctor said it was hormonal. Like the random hairs that sprouted from her chin after the birth of her babies, over time the bones of her back had begun to protrude from her skin, stretching out from her spine like branches from a tree," her haunting tale begins.
Article continues below advertisement
It's clear that the female protagonist is patronized beyond belief, feeling like she has no other choice but to trust this medical professional. Yeah, yeah, maybe she thinks she's spontaneously growing a pair of wings, but she's probably just PMSing. While it's easy (as well as emotionally healing) to joke about the issue, in real life, this misogynistic behavior has dangerous consequences.
Article continues below advertisement
"The Woman Who Spoke Woman"
Wouldn't it be horrifically wild if the government was comprised of only men — if men made decisions on behalf of women (and their bodies)? Haha, wouldn't that be crazy? We want to laugh, we really do. In this narrative, the realities of our world are pushed to the limit, as men are incapable of understanding why women would be upset that they have no say in politics.
When the ignorant Cabinet of men has an educated woman come and speak to them about policies, detailing how women deserve a role in government, they can't understand her words — she's speaking in a women's "dialect." It's a creative twist, one that's equally saddening.
Article continues below advertisement
"There are two things, boss. The women of this country wish you to understand their dialect, and they also wish women who speak this dialect to join the government so that they can use their own voices," Cecelia's book reads. The reactions from these powerful, privileged, hypocritical men are naturally disquieting and all too familiar.
It turns out that one of the "men" in the Cabinet is a woman in disguise, desperate to positively change how the country is run.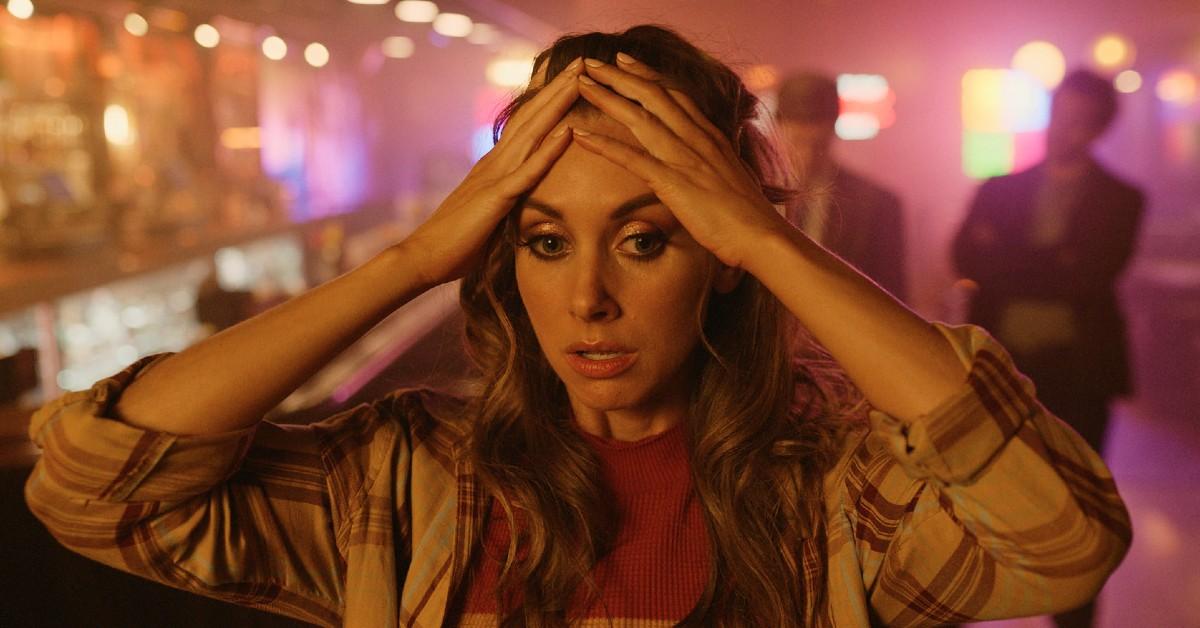 Article continues below advertisement
"The Women Who Wore Pink"
Imagine we lived in a world where everything was strictly gendered, separated by coordinating pink and blue. We'll pause for a giggle, because this story doesn't paint a picture all that different from the western society we live in (though there have, of course, been steps taken toward watering down outdated gender roles and limitations on gender expression over the last several years).
In Cecelia Ahern's gendered dystopia, however, things are once again taken to the extreme — women and men literally being deemed "vaginas" and "penises." Not only that, but there are gender police who ensure citizens follow the excruciating gender roles put on them. We're happy to report that this story includes transgender people, which is something that can't be said for the TV show.
Article continues below advertisement
When a woman's daughter voices her awe-inspiring opinion about how people's genders and genitalia shouldn't define them, the moral of this story truly shines. If this socio-politically current story were included in the Roar series, we can picture it resembling a campy wonderland reminiscent of 1999's queer satire flick But I'm a Cheerleader.
Article continues below advertisement
"The Woman Who Found the World in Her Oyster"
Here's yet another story that includes LGBTQ voices, its protagonist being a transgender woman. And not only does it focus on a trans woman, but it offers a happy ending. While we don't believe a happy ending is always helpful or realistic, trans characters don't have a history of being respected in entertainment, so this is refreshing.
This story sees the recently transitioned leading lady tense up when her ex-wife suddenly invites her to a fancy women's luncheon. She's still getting her footing in the world as a woman and is beyond nervous to attend an event full of uppity cisgender ladies. But her main worry is that her ex-wife has ill intent. Despite her pesky anxieties, she musters up the courage to attend the luncheon and face the ex-love of her life.
Sweetly, she realizes that her ex-wife aims to make amends. When the woman receives a plate of oysters at the event, she's shocked to find a pearl inside, a gift from her ex-wife. Symbolizing their shared womanhood, this tale is simply beautiful. It's perhaps not as mystical as some of the other stories, but it's too warm and wonderful to ignore.
All eight episodes of Roar are currently streaming on Apple TV Plus.