Apple TV Plus's Feminist Anthology Series 'Roar' Packs a Bite, but It's a Mild One
Based on Cecelia Ahern's 2018 collection of short stories, Apple TV Plus's anthology series 'Roar' pushes women to the forefront of this bizarre feminist satire.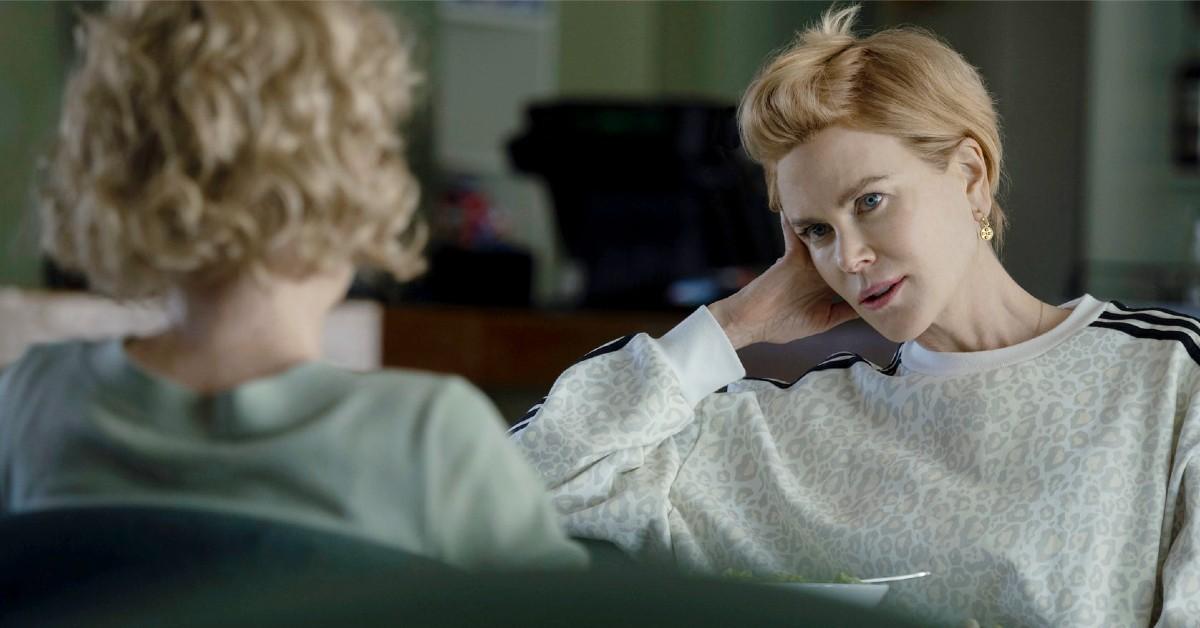 Despite the grueling years of progress made toward gender equality in the western world, we're nowhere near the finish line, and the hardships, double standards, and stigmas modern women face find their way into Apple TV Plus's feminist anthology series, Roar.
Article continues below advertisement
From the creators of GLOW — Liz Flahive and Carly Mensch — comes a satirical miniseries based on New York Times-bestselling author Cecelia Ahern's 2018 collection of short stories. Each of the eight surreal and mystical episodes is its own fable and tells the tale of a woman at a turning point. Whether she's a working Girlboss™ facing the stress-induced (and bloody) finale of her maternity leave, or a literal trophy wife tired of being valued solely for her beauty, these protagonists are about to snap.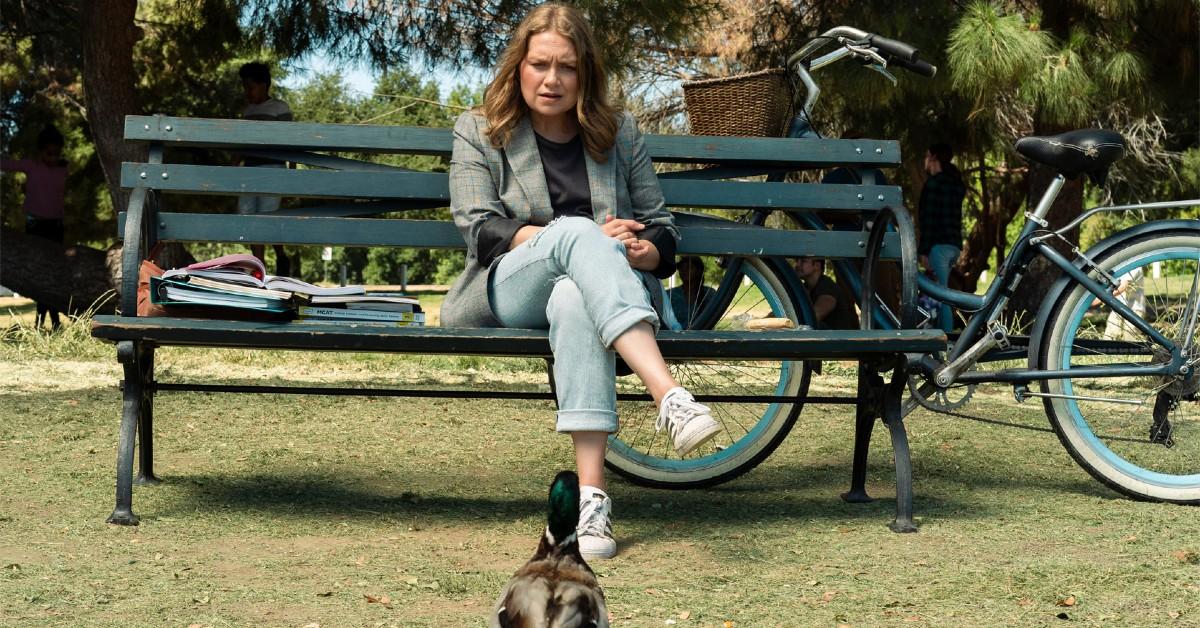 Article continues below advertisement
Roar
Our Rating
Despite its stunning cast and well-intentioned feminist approach, inconsistencies in metaphorical depth, relatable notions, and use of surrealism make 'Roar' an unpredictable animal.
Apple TV Plus Premiere: April 15, 2022
Creators: Liz Flahive and Carly Mensch
Executive Producers: Carly Mensch, Liz Flahive, Nicole Kidman, Per Saari, Bruna Papandrea, Steve Hutensky, Allie Goss, Cecelia Ahern, Theresa Park
Cast: Issa Rae, Nicole Kidman, Betty Gilpin, Cynthia Erivo, Merritt Wever, Alison Brie, Meera Syal, Fivel Stewart, Kara Hayward
8 Episodes, Rated TV-MA
The series handles heavy sociopolitical issues surrounding race, abusive relationships, and workplace double standards via dark comedy. However, Roar, at best, conjures the occasional giggle. It leans more toward drama than it does comedy, as jokes about phantom period cramps and absurd woman-on-duck beastiality don't possess the hilarity for genuine belly laughs.
Article continues below advertisement
Period jokes are downright trite and watching Emmy winner Merritt Wever (Unbelievable) getting down and dirty with a mallard duck is the stuff of cringe-inducing nightmares. Though it's an intentionally shocking scene that will burn into the minds of viewers, this is not necessarily because it oozes humor. Roar may have a loud message, but its bite is inconsistent. While some metaphors are fully fleshed out with quirky storylines and powerful dialogue, others fail to pack a fully realized punch.
Anthology entertainment has seen success over the last decade — think sci-fi series Black Mirror and historical biopic American Crime Story — but we have to credit Roar's phenomenal cast for a large portion of its intrigue. Though the likes of Oscar winner Nicole Kidman (The Undoing), Oscar nominee Cynthia Erivo (Harriet), Emmy nominee Issa Rae (Insecure), and Alison Brie (GLOW) elevate the series, the show suffers from wavering scripts.
Article continues below advertisement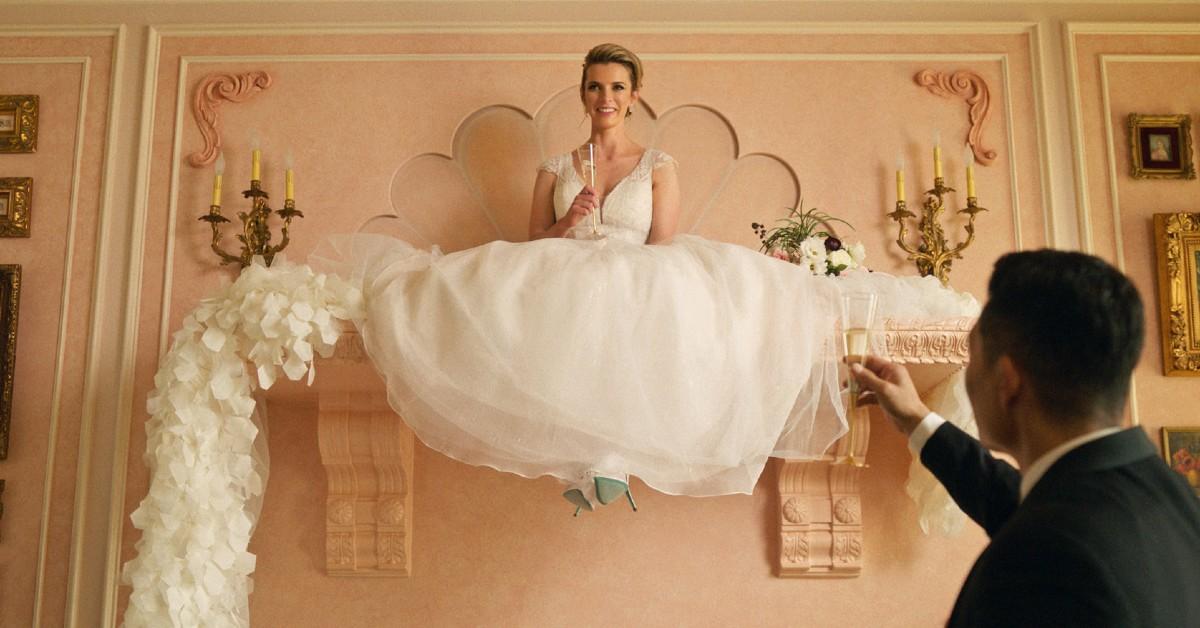 Two of the series' more successful episodes — which convey common marital stereotypes — feature Betty Gilpin (GLOW) and Meera Syal (Anita and Me) as their leading ladies. In So Yong Kim's "The Woman Who Was Kept on a Shelf," Betty Gilpin plays a woman who ditches her career as a model to sit on a shelf for her rich husband (Daniel Dae Kim), becoming a literal trophy wife as per his request.
Article continues below advertisement
With stimulating cinematography that heightens the beauty of her wardrobe, her mansion, and her money-drenched existence, the episode offers a startling look into the fulfillment-starved life of a wealthy white housewife.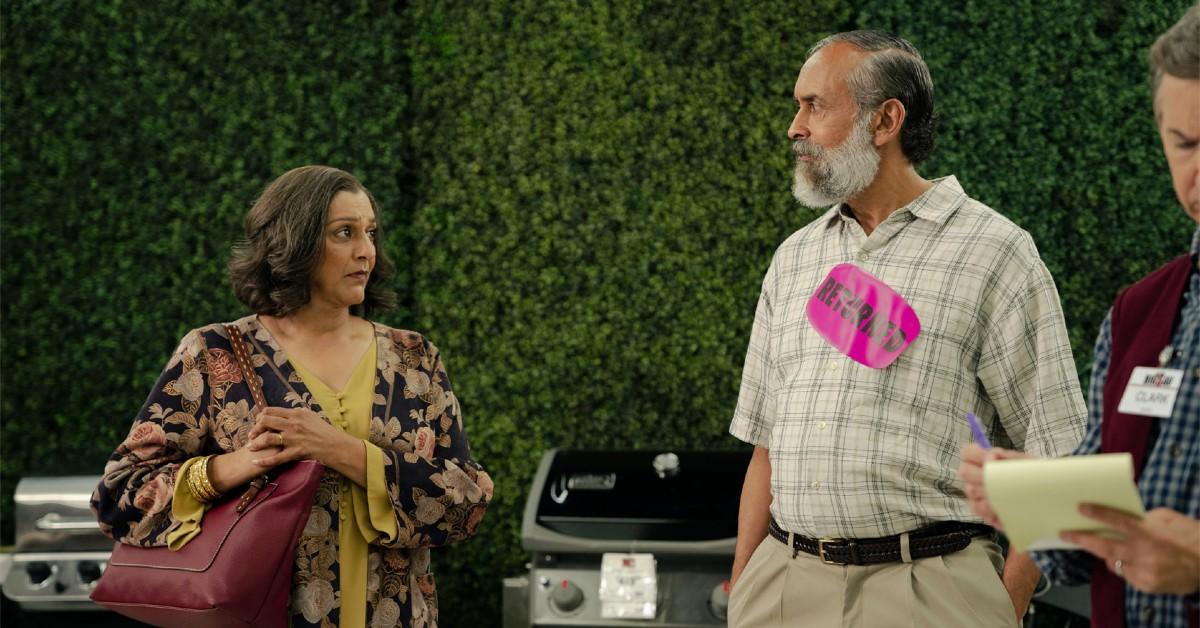 Article continues below advertisement
Meanwhile, in Quyen Tran's "The Woman Who Returned Her Husband," Meera Syal plays a housewife who's sick of doing everything for her bland-yet-loving husband of 37 years. She promptly digs up her dusty "husband warranty" and decides to exchange him for a newer model at a big box store. These literal takes on the tolls of differing wifely expectations are brought to life with poetic playfulness and carefree comedy.
Director Channing Godfrey Peoples' "The Woman Who Disappeared," starring Issa Rae, takes a darker approach. This contemporary take on the unsettling nuances of minority representation in whitewashed Hollywood rings true to Issa's own morals, which shine in her series Insecure. However, there's nothing comedic about literally (or figuratively) erasing a woman of color from her own story. It's the haunting realities of this episode that compliment its otherworldly approach, as the main character literally disappears over time.
Article continues below advertisement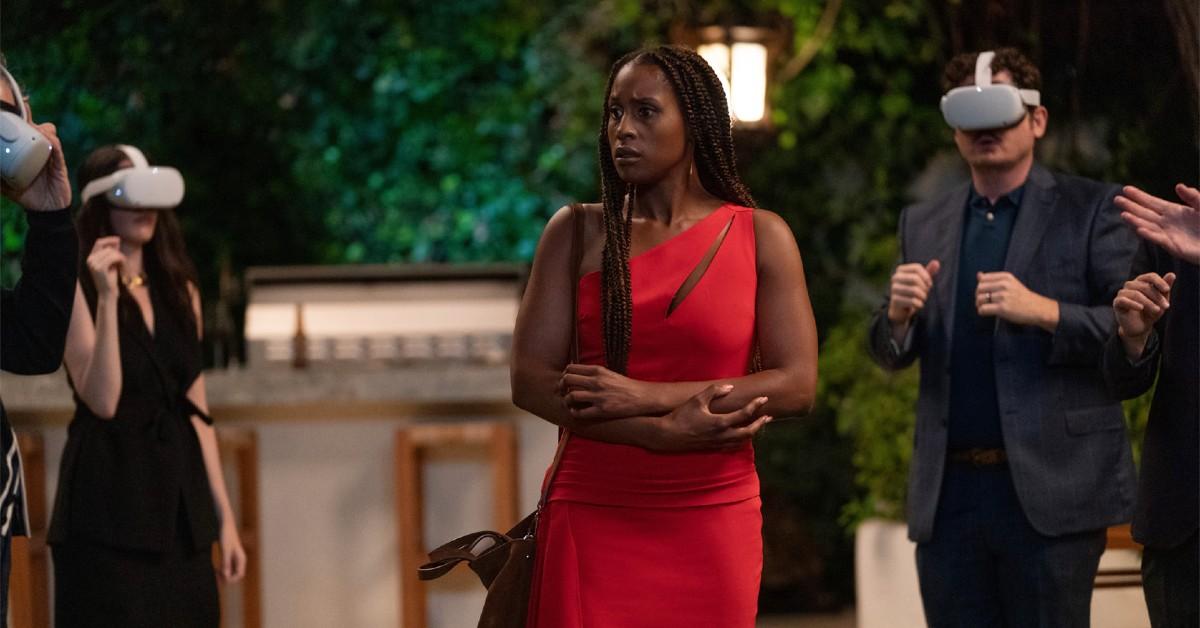 And while director Kim Gehrig's episode — "The Woman Who Ate Photographs" — is certainly emotionally impactful and metaphorically triumphant, its whisperings of absurdity are very one-note. Exploring the idea of deeply ingrained memories, the episode's most meaningful and titillating segment — involving Nicole Kidman impulsively eating family photos — was used in the series' trailer, evidently as a hype-building tactic. As she crumples childhood snapshots and violently shoves them down her throat, Nicole returns to the past, clearly desperate to hold onto memories of a simpler time.
Article continues below advertisement
The episode's poignant take on the impact dementia has on a family is quite devastating, but it's one of the most sluggish episodes in the series. However, what "The Woman Who Ate Photographs" lacks in metaphorical depth, it makes up for in emotional intimacy. As for "The Woman Who Solved Her Own Murder" and "The Girl Who Loved Horses," they don't exude either winning attribute.
We'll admit that two of our favorite episodes have to be director Rashida Jones' downright-gruesome "The Woman Who Found Bite Marks on Her Skin," starring Cynthia Erivo, and Liz Flahive's romcom-gone-wrong, "The Woman Who Was Fed By a Duck," starring Merritt Wever. These womanly parables utilize shock value to hone in on the inescapable realities of patriarchy-infused guilt concerning motherhood and abusive relationships. Via gory body horror and interspecies romance, the metaphorical payoff is just as uncomfortable to watch as it is enticing; you just can't look away.
Article continues below advertisement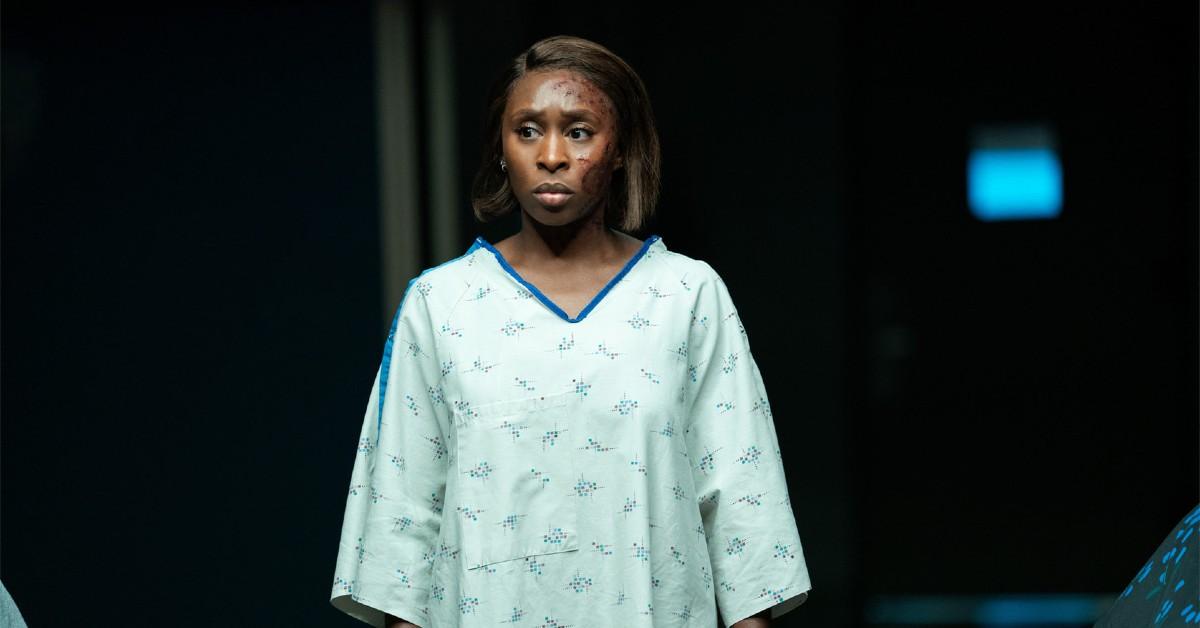 Although we can't say every episode is stellar, all in all, Roar is more than worth the time for those who enjoy fantastical metaphors and deeply woven feminist themes (even if it disappointingly excludes LGBTQ protagonists, narrowing the series' definition, so to speak, of what it means to be a woman). Whether good or bad, Roar will certainly spark thought-provoking conversation, which is what it sets out to do.
All eight episodes of Roar are currently streaming on Apple TV Plus.