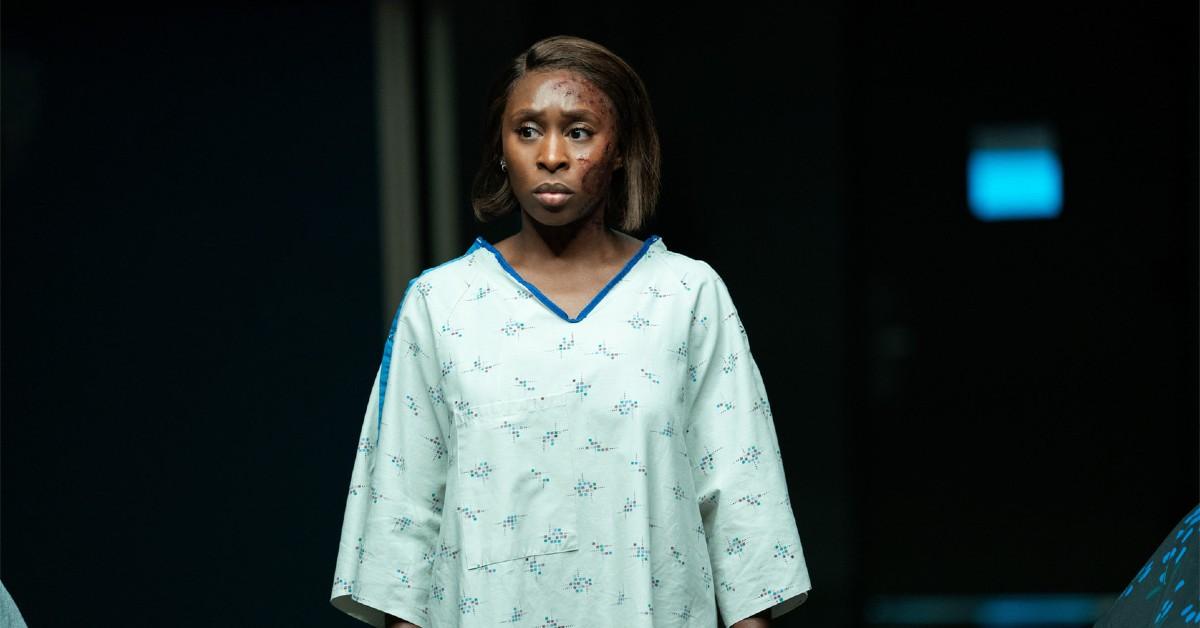 Apple TV Plus Show 'Roar' Is the Feminist Anthology Series We Never Knew We Needed — What's It About?
We are women, hear us roar! That's the gist of GLOW creators Liz Flahive and Carly Mensch's eight-episode Apple TV Plus series, Roar. With a star-studded female cast — including Oscar winner Nicole Kidman (The Undoing), Oscar nominee Cynthia Erivo (Harriet), Emmy nominee Issa Rae (Insecure), and Alison Brie (GLOW) — and an easily digestible anthology series format, Roar is one of the most intriguing women-led series to come around in a long time.
Article continues below advertisement
Roar is similar to The Twilight Zone or Black Mirror in that each episode is its own complete and separate story. With such huge names leading the series — and equally-huge guest stars like Nick Kroll (Big Mouth), Jake Johnson (New Girl), and Jason Mantzoukas (Big Mouth) — you're likely curious about its bonkers premise. Every sudden bite mark and swallowed photograph has a deeper meaning (we'll get to that).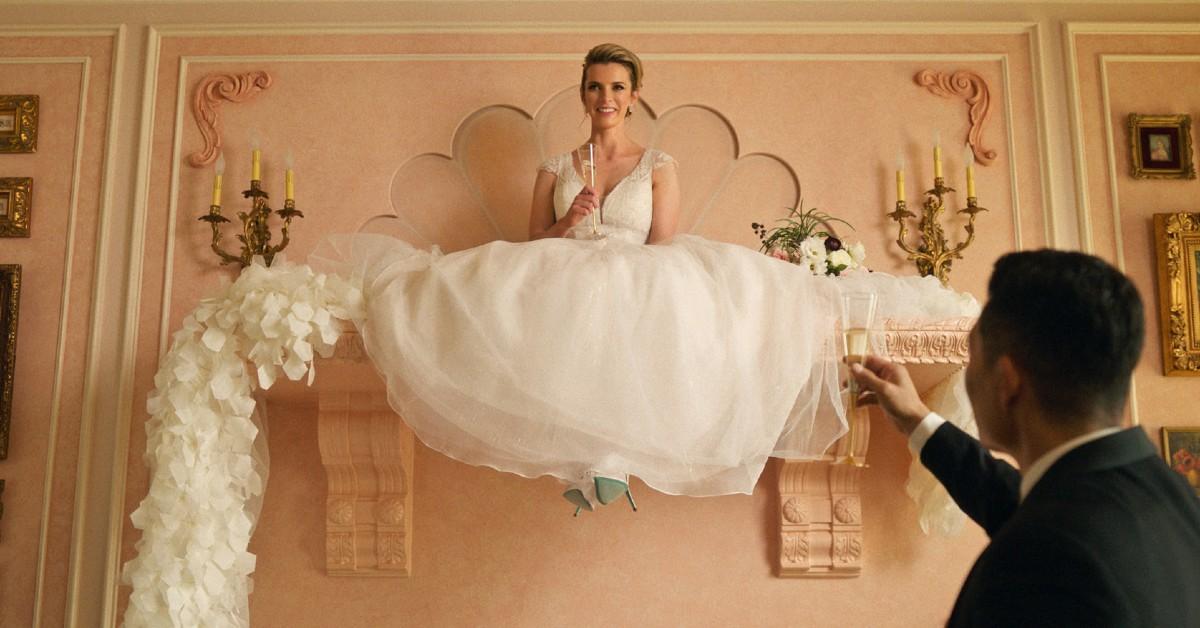 Article continues below advertisement
What is 'Roar' about?
The refreshingly feminist series is based on New York Times bestselling author Cecelia Ahern's 2018 collection of 30 short stories. In the book and the series — both of which are called Roar — each story centers on the trials and tribulations of a woman. While each protagonist is unique, they're all "going through this moment of transition," Cecilia explained in a promotional video.
"Roar offers an insightful, poignant, and sometimes hilarious portrait of what it means to be a woman today. Featuring a unique blend of magical realism, familiar domestic and professional scenarios, and futuristic worlds, these eight stories mirror the dilemmas of ordinary women in accessible yet surprising ways," Apple's press website reads.
Article continues below advertisement
Overall, Roar is a satire, a mystical dark comedy series. Don't expect to be laughing until you give yourself a six-pack, however, as it offers a subdued kind of comedy. And if you're wondering what could be so "dark" about it, it's more likely than not that you're a man.
Article continues below advertisement
What kinds of storylines can we expect to see in 'Roar'?
We've got to give props to whoever edited the series trailer. It's put together in such a way that gives viewers hints about each of the eight storylines while still leaving them begging for more.
Nicole Kidman is "the woman who ate photographs," Betty Gilpin (GLOW) is "the woman who was kept on a shelf," Issa Rae is "the woman who disappeared," Meera Syal (Anita and Me) is "the woman who returned her husband," Alison Brie is "the woman who solved her own murder," Fivel Stewart (Umma) is "the girl who loved horses," Merritt Wever (Unbelievable) is "the woman who was fed by a duck," and Cynthia Erivo is "the woman who found bite marks on her skin."
Article continues below advertisement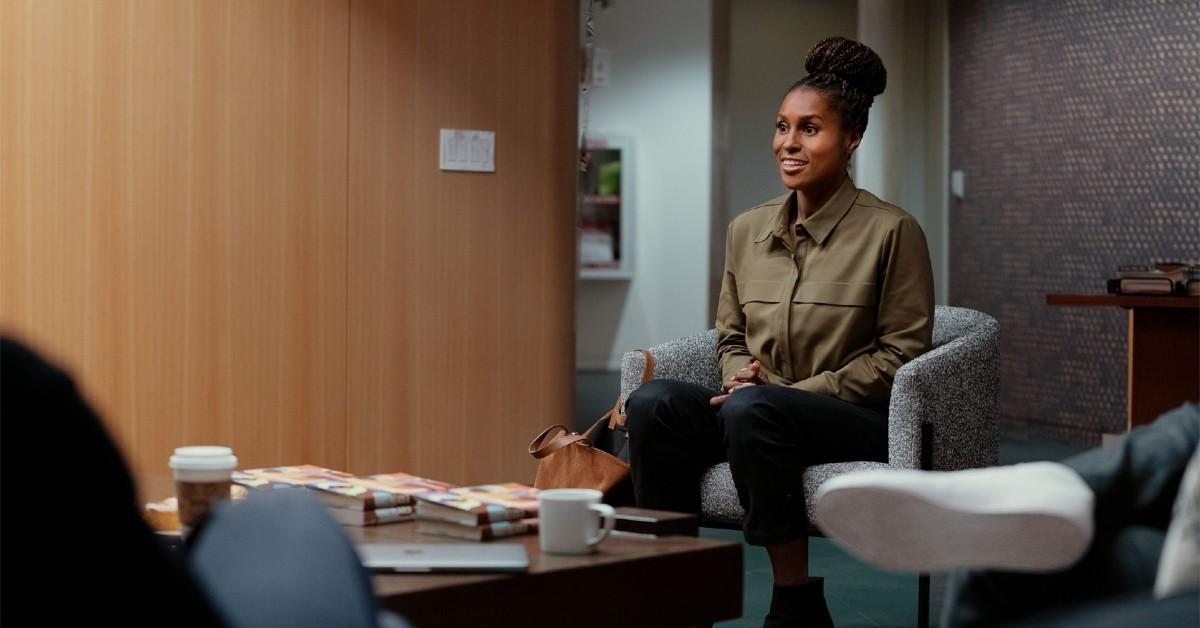 Behind the veil of absurdity in each episode lies a moral, a sociopolitical issue, or a stigma that surrounds the realities of being a woman. Without giving too much away, a beautiful woman sitting on a shelf for a man ... that sounds an awful lot like the "trophy wife" concept being taken literally.
Article continues below advertisement
More so than others, the trailer divulges details about Issa Rae's character's story. "They're turning your book into a movie," her friend excitedly says on the phone. "I wish I felt less itchy about it," she responds.
The protagonist is a Black woman whose book is being made into a big-budget film. Unfortunately, while meeting with a group of white male studio execs to discuss, things go south. Suddenly, out of the blue, they can't hear her. She speaks, sharing her ideas and questions, and the studio big-wigs hear nothing. A female minority not being heard, her voice being erased — we've surely heard that before.
It's clear that Roar has something to say, and we'll definitely be listening.
Roar premieres on Friday, April 15, 2022, on Apple TV Plus.