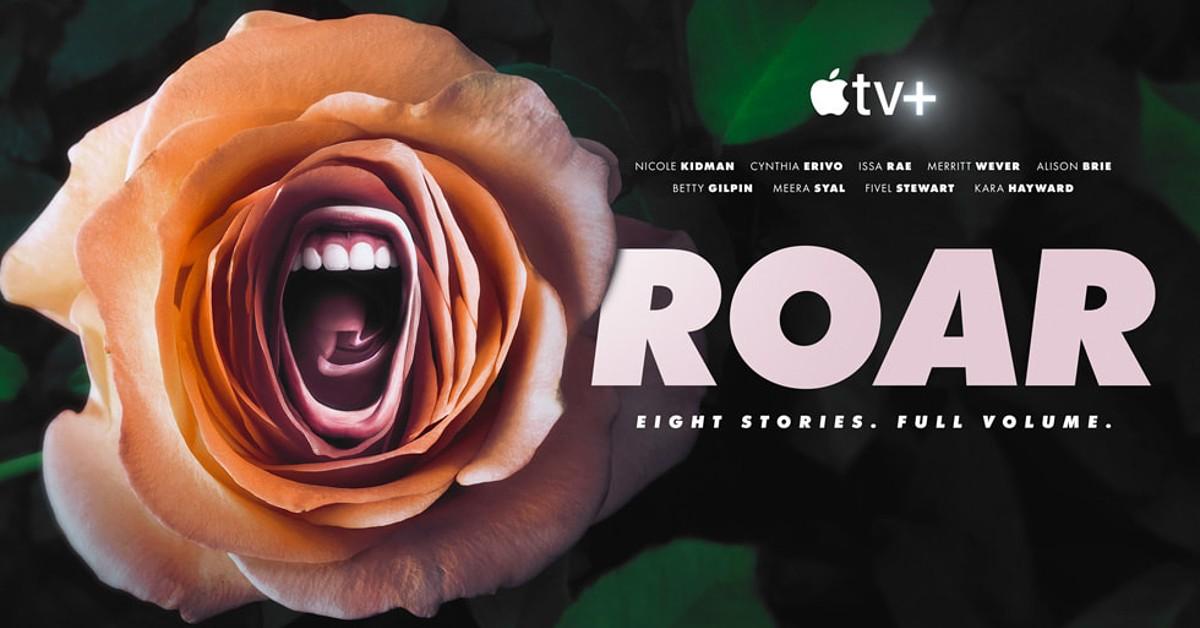 Apple TV's Upcoming Surreal Women-Led Anthology Series 'Roar' Is Based on a Book of Short Stories
As always, can we get a round of applause for women? Despite all of the steps taken toward (eventually) achieving gender equality over the course of the last century, we ladies know that being a woman in modern society comes with a laundry list of hardships. No matter how privileged, how conventionally attractive, or how inherently smart a woman may be, nothing will excuse her from the adversities of our historically misogynistic society. Too cynical?
Article continues below advertisement
From the rigid workplace to mundane home life, several battles that plague the female experience are stunningly stitched into the diverse storylines of Apple TV Plus's upcoming satirical anthology series, Roar. With eight surreal, mind-bending metaphorical tales that put women at the forefront, Liz Flahive and Carly Mensch's artistic feminist anthology pulls inspiration from the pages of a book of short stories.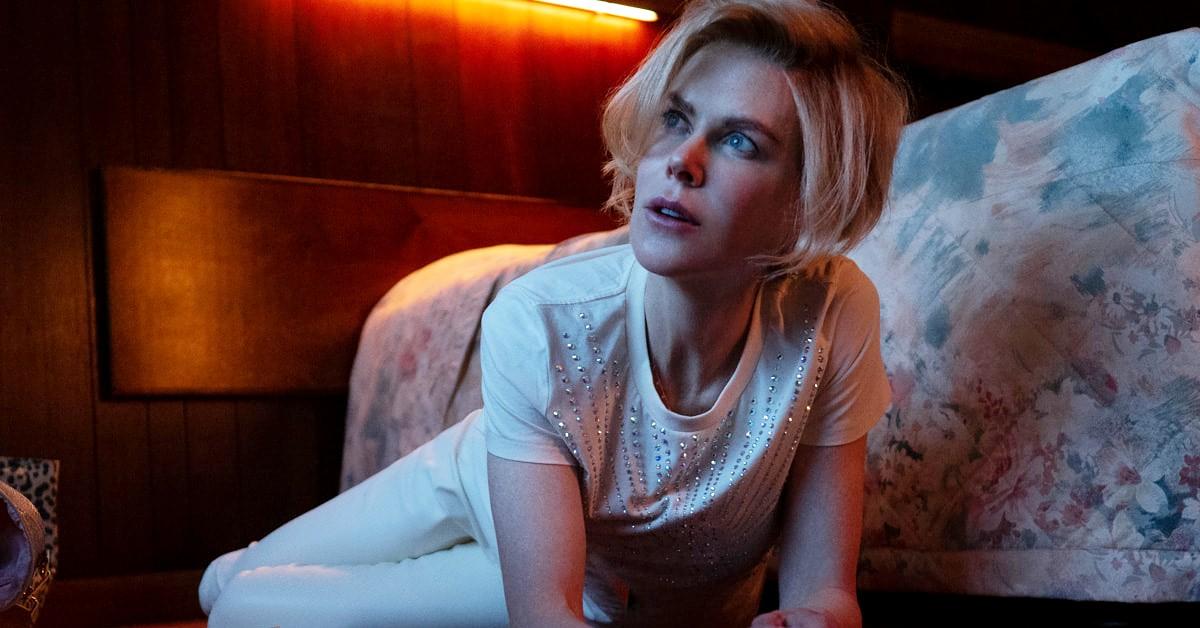 Article continues below advertisement
Apple TV Plus's new anthology series 'Roar' is based on author Cecelia Ahern's collection of short stories.
"Roar offers an insightful, poignant, and sometimes hilarious portrait of what it means to be a woman today. Featuring a unique blend of magical realism, familiar domestic and professional scenarios, and futuristic worlds, these eight stories mirror the dilemmas of ordinary women in accessible yet surprising ways," Apple states on its press website. Said bizarre portrait wouldn't exist without Irish New York Times bestselling author Cecelia Ahern's 2018 book of the same name.
"There are 30 stories about 30 women. And all of the women are from very different backgrounds, different age groups, and have different experiences," Cecelia stated in a video promoting her book Roar. "But the thing that ties them all together is that they're going through this moment of transition." The author feels as though there's at least one story that "everybody can identify with."
Article continues below advertisement
Cecelia Ahern has 18 books to her name. She is perhaps most known for penning her 2004 debut romance novel PS, I Love You — which later became a film in 2007 starring Gerard Butler (Greenland) and Hilary Swank (Boys Don't Cry).
Article continues below advertisement
Among her many accomplishments, Cecelia also co-created ABC's 2007 Christina Applegate-led sitcom, Samantha Who? Jean Smart (Hacks) and Melissa McCarthy (Spy) also starred in the short-lived series.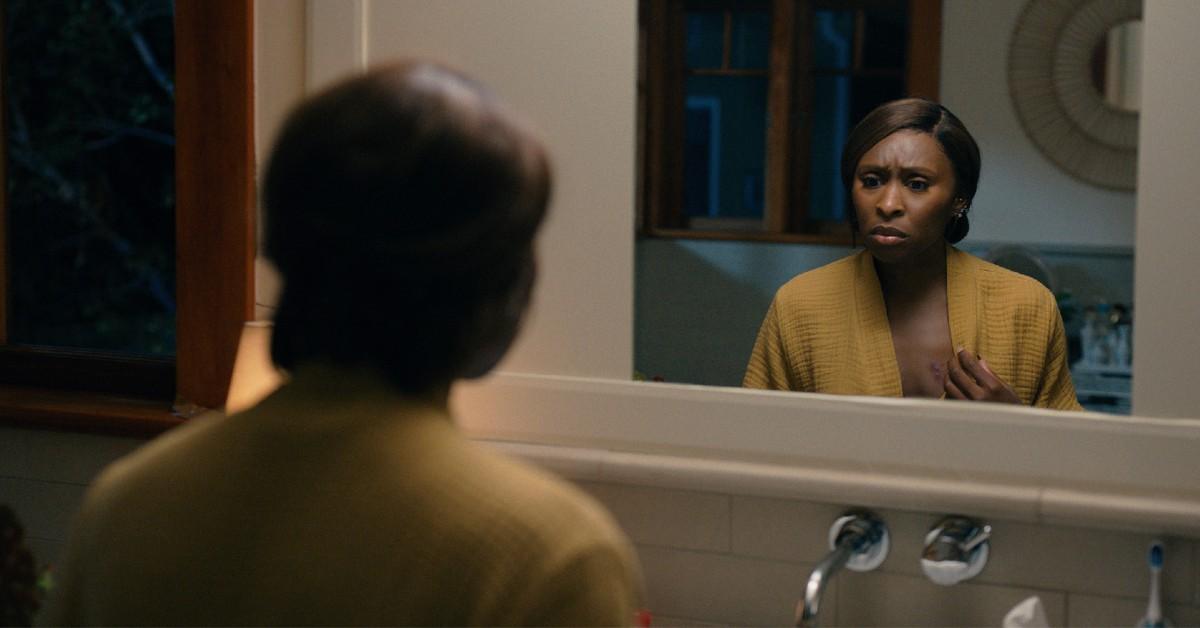 Article continues below advertisement
'Roar' boasts a phenomenal cast jam-packed with award-winning actresses.
The opening scene of Roar's trailer showcases Oscar winner Nicole Kidman (Big Little Lies) staring at a photograph she plucked from a personal photo album featuring a little girl eating an ice cream cone. Before we can even decipher whether or not her emotions are positive, Nicole — who also executive produces the oddball series — crumples up the snapshot and proceeds to eat it. Honestly, we were hooked from that moment on.
The preview also gifts us with scenes of Oscar nominee Cynthia Erivo (Harriet) finding peculiar bite marks on her body, Alison Brie (GLOW) coming to terms with her own murder and new "life" as a ghost, and Emmy nominee Issa Rae (Insecure) struggling to be heard by a group of powerful white men.
Article continues below advertisement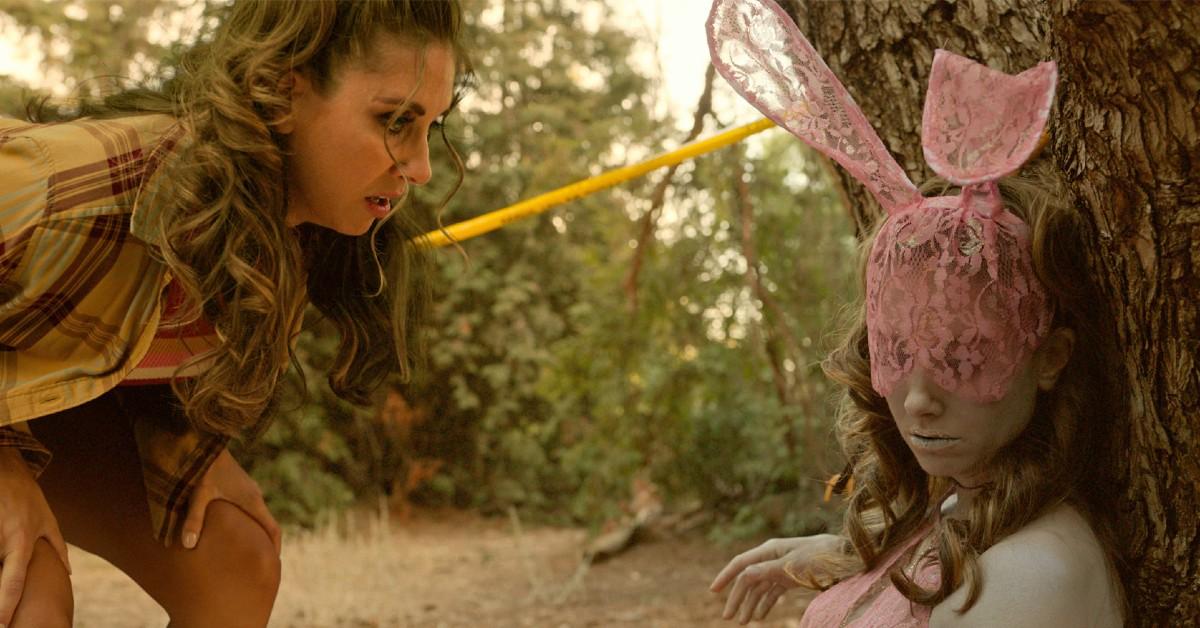 The star-studded cast also includes Emmy winner Merritt Wever (Unbelievable), Emmy nominee Betty Gilpin (The Hunt), Meera Syal (Anita and Me), Fivel Stewart (Atypical), and Kara Hayward (Moonrise Kingdom).
Roar premieres on Friday, April 15, 2022, on Apple TV Plus.