Things Get Pretty Spooky for Alison Brie in Apple TV's Feminist Anthology Series 'Roar'
Along with A-listers Nicole Kidman, Cynthia Erivo, and Issa Rae, Alison Brie will star in Apple TV' upcoming dark comedy anthology series 'Roar.' Who does she play?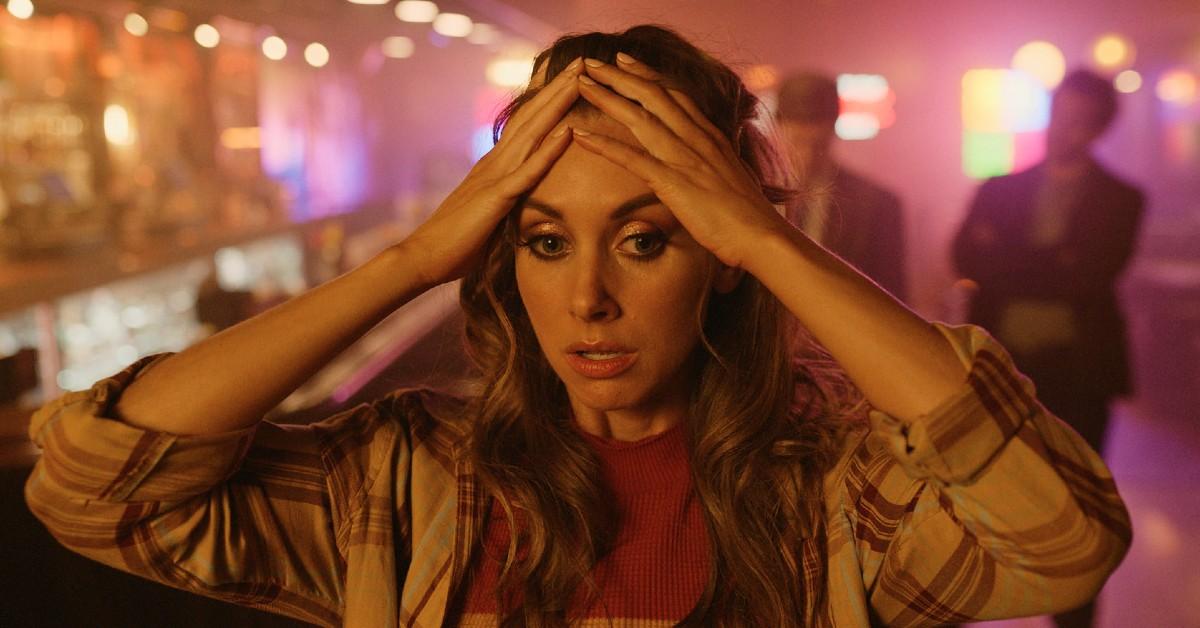 Feminist satire and metaphors for the female experience have a rich history in entertainment. With works like 1950's Bette Davis-led drama All About Eve, classic '90s cartoon Daria, and 2017's elevated thriller Revenge, feminist themes have shined in a plethora of genres for countless decades. With the upcoming April 15, 2022 arrival of Apple TV Plus's new anthology series Roar, we'll be introduced to eight different surreal, otherworldly, and rousing parables surrounding women protagonists.
Article continues below advertisement
Based on New York Times bestselling author Cecelia Ahern's 2018 collection of short stories, Liz Flahive and Carly Mensch's eight-episode series "offers an insightful, poignant, and sometimes hilarious portrait of what it means to be a woman today," as stated in Roar's official description. If you recognize the names Liz Flahive and Carly Mensch, you may be a fan of the hit Netflix drama series the duo created: GLOW.
Starring Alison Brie, the Emmy-winning Netflix series highlights the world of women's wrestling in 1980s LA. Considering this, it's no surprise that the actress also plays one of the many down-on-her-luck protagonists in Roar. Let's discuss what we know about Alison's strange role in the dark comedy anthology series.
Article continues below advertisement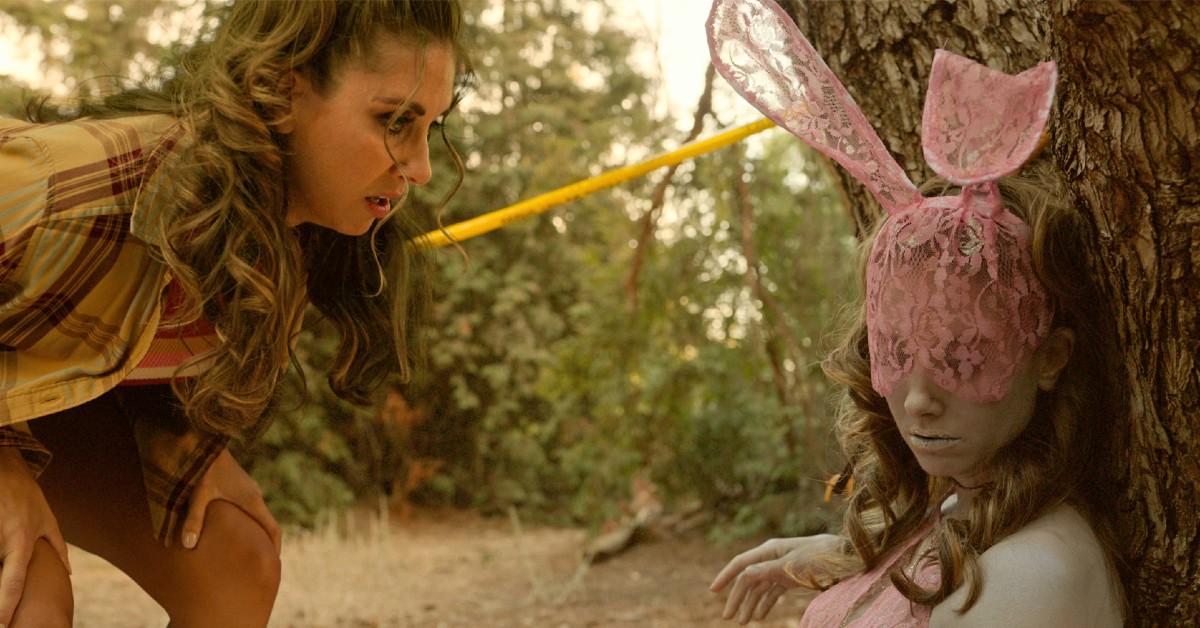 Alison Brie plays "the woman who solved her own murder" in Apple TV's anthology series 'Roar'.
Also starring phenomenal talents like Oscar winner Nicole Kidman (Big Little Lies), Emmy nominee Issa Rae (Insecure), and Oscar nominee Cynthia Erivo (Harriet), to name a few, Roar will feature Alison Brie as a dead woman perplexed by the cause of her own murder in Episode 4. As a ghost who can literally move through physical objects, Alison's characters sets out to solve the mystery.
Article continues below advertisement
Alison Brie is known for her breakout 2007 role as Trudy Vogel in AMC's uber-popular drama series Mad Men, as well as for her work in NBC's sitcom Community and Netflix's adult animated series BoJack Horseman.
Regarding Alison's film roles, she's starred in 2015's romcom Sleeping with Other People, 2020's slow-burn thriller Horse Girl, and 2020's Oscar-winning pitch-black comedy Promising Young Woman.
Article continues below advertisement
Alison Brie detailed what it was like to play an invisible ghost in Episode 4 of 'Roar'.
"The cool thing is that [Roar] spans a lot of different genres ... There's a horror episode, there's a western episode — my episode is sort of a take on the classic detective show genre, but seen through the eyes of the woman who was murdered," Alison relayed to Today.
"Each episode is a little bit surreal, a little magical, and also comedic. They're all a little bit funny, so don't worry!"
Hilariously, Alison was asked about the challenges that came along with portraying a ghost. "You're with the actors physically — you're costars — but they can't react to you," Al Roker commented.
"Yes, it took us a little time to figure out how we were going to do it through trial and error on set. Eventually, [the directors] were like 'Alison, just say your lines while the guys are playing out the scene. And nobody look at her or acknowledge her.'"
Article continues below advertisement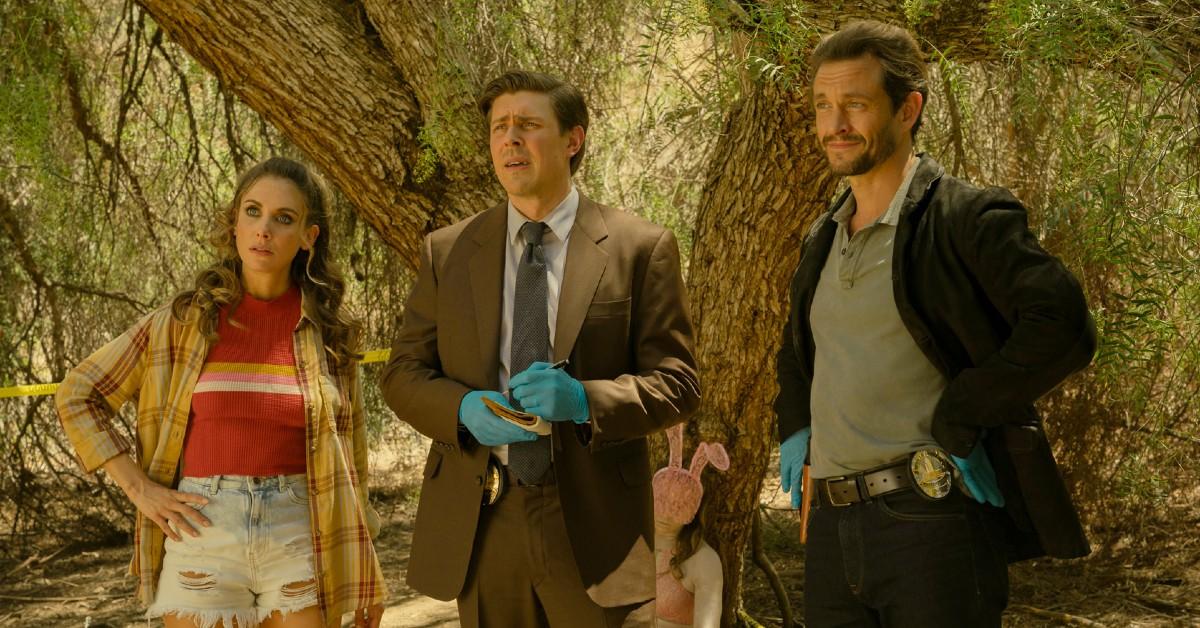 It's almost like being a woman and being a ghost involve similarly frustrating experiences (wink-wink). Alison joked that the process had her relating a bit to her ghostly character, who struggles to be seen and heard by living people.
Actors Chris Lowell (How I Met Your Father), Hugh Dancy (Hannibal), and Jillian Bell (Brittany Runs a Marathon) will also appear in Alison Brie's episode.
Roar premieres on Friday, April 15, 2022 on Apple TV Plus.