Merritt Wever's Taboo Duck Sex Scene in 'Roar' Was Handled Like Any Other Hollywood Love Scene
Apple TV Plus's anthology series 'Roar' is getting a lot of buzz over Episode 5. It involves Merritt Wever having sex with a duck.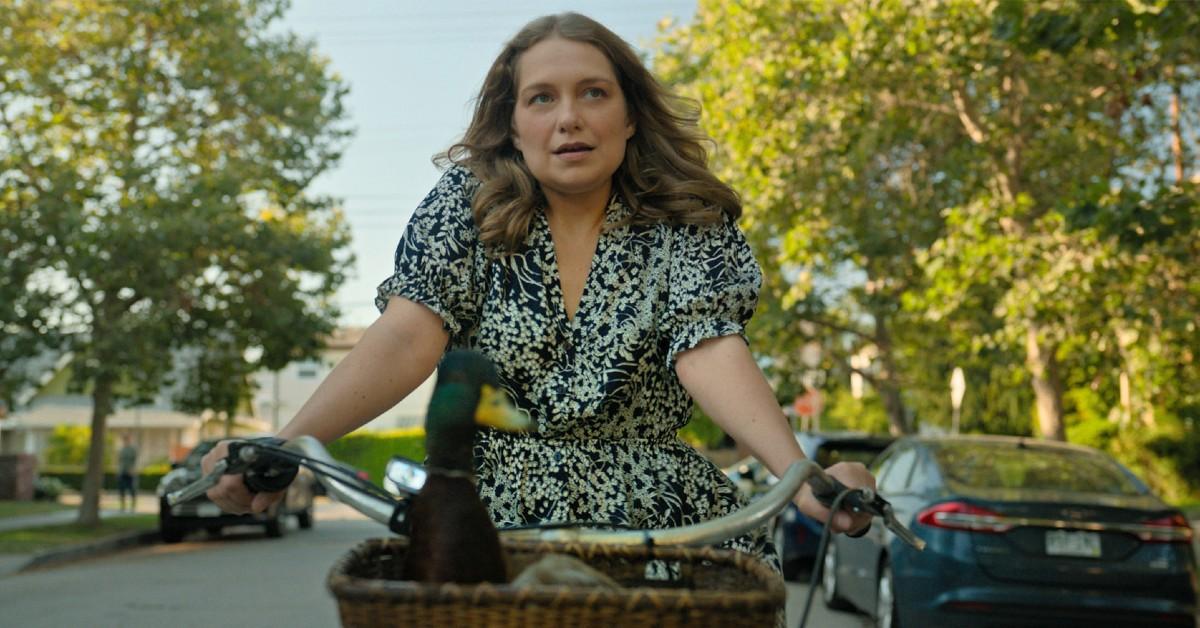 Let's all feel uncomfortable together. Apple TV Plus's highly-anticipated satirical anthology series Roar is jam-packed with feminist metaphors, surrealism, woman protagonists, and, well, trauma. Created by Liz Flahive and Carly Mensch, each of Roar's eight episodes boasts its own leading lady and unique storyline. The most buzzed-about episode of the bunch is without a doubt Episode 5, "The Woman Who Was Fed By a Duck."
Article continues below advertisement
About 22 minutes into the episode, Emmy winner Merritt Wever (Unbelievable) has sex with a mallard duck. Who knew woman-on-duck bestiality could help serve as a metaphor for an abusive relationship?
Though the scene is admittedly not very graphic, it makes an impact. Unsurprisingly, viewers wanted deets on the interspecies intimate scene, and Merritt was more than willing to share how her experience went. Oddly enough, it wasn't much different than a regular simulated sex scene.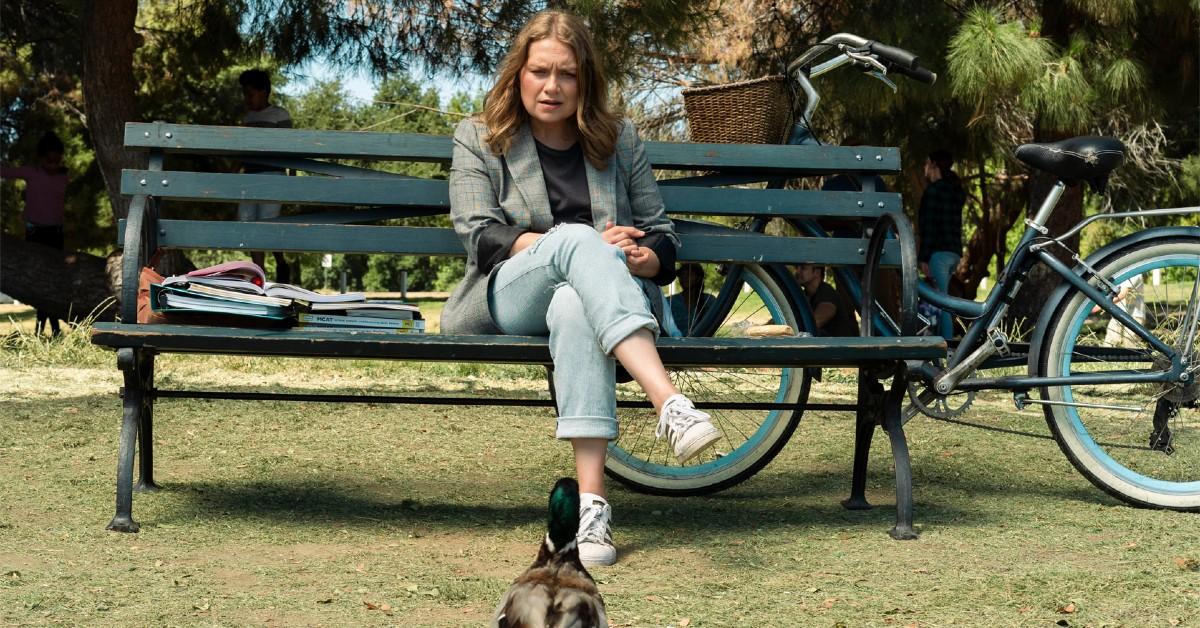 Article continues below advertisement
An intimacy coordinator was on set for the notorious sex scene in Episode 5 of 'Roar.'
We hate to say it, but for a while, Larry the duck was definitely a charming bird — he even had Merritt Wever's unsuspecting protagonist believing he was a feminist. Actor Justin Kirk (Weeds) voices the duck, expertly adding notes of cockiness to Larry's allure. It's all fun and games until Merritt Wever is lying on the kitchen floor, fornicating with a duck in a scene complete with loose feathers floating through the air.
Though the scene is undeniably bizarre, Merritt is a professional, so the filming experience was all just water off a duck's back to her. "It wasn't like my favorite day at work but it was part of the job. I understand why it was there so you just do it and move on. I think there were other challenging scenes in the day. So I may have been more concerned with the scenes coming up," Merritt Wever told Showbiz Cheatsheet in a Zoom interview.
All quippy remarks aside, the comfort and safety of both Merritt Wever and the mallard duck were a top priority when shooting the scene.
Article continues below advertisement
"That sex scene was actually approached just like we'd approach any other sex scene which is like a closed set, an intimacy coordinator, a lot of very detailed shot listings so everybody knew what we were doing," Liz Flahive — who directed the episode — explained.
As mentioned by The Hollywood Reporter, intimacy coordinators have been around for decades in the live theater world, but they became more common in the film and television industry circa 2018 with the arrival of the #MeToo movement.
Article continues below advertisement
"The crew was super respectful. Our DP actually took over operating at one point because she was a woman and Merritt felt more comfortable," Liz continued. "There was a lot of sensitivity even though it was a sex scene with a duck and a woman that we really put together in [post-production]. But it was handled with the same sort of rigor and respect that I think we handled all of those scenes."
Article continues below advertisement
Whether a physically intimate scene involves two human actors or an actress and an animal, the comfort of all participants shouldn't be taken lightly. We commend Merritt for speaking up about what she feels comfortable with.
Article continues below advertisement
Merritt Wever thought the most challenging part of filming the episode would simply be acting alongside an animal.
Trained or not, animals are unpredictable. This isn't ideal when you're an actor, but Merritt was pleasantly surprised.
"I figured we'd be capturing a sentence here or there while the animal stayed still or looked at me. It ended up going really smoothly so I was grateful. And I would look at and talk to the duck and then I would have Justin Kirk, the actor who voices Larry, just off camera every day take after take, really generously acting the scene with me which was very helpful, very, very helpful," Merritt Wever explained.
Overall, we're sure filming "The Woman Who Was Fed By a Duck" was a learning experience for most of the cast and crew. Perhaps the funniest part is that the duck actors (who are named after the Backstreet Boys) don't even know that they're such stars.
All eight episodes of Roar are currently streaming on Apple TV Plus.