Future May Have to Pay $53,000 a Month in Child Support for Just One of His Kids
Future has had a number of children during his time in the spotlight, but many of his fans want to know how much the rapper pays in child support.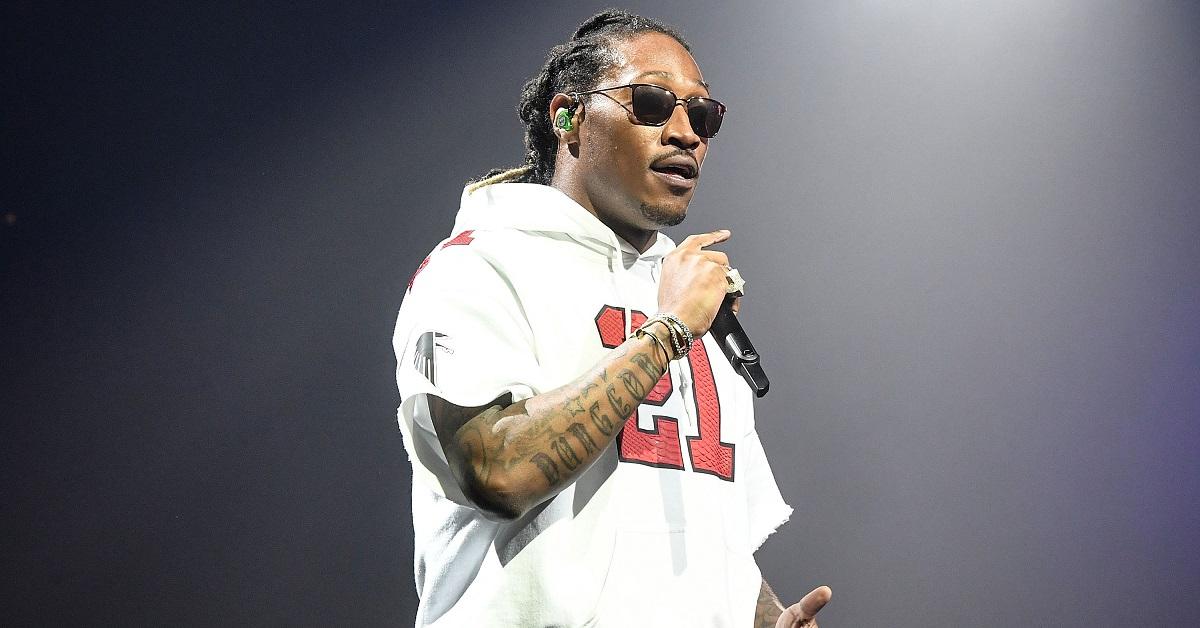 Future is trying to settle his child support claims out of court. The rapper is working with ex Eliza Seraphin, who is claiming through a lawyer that he owes her child support payments. Future made an initial offer of $1,000 a month to Eliza, who rejected it out of hand. According to court documents, Eliza is suggesting that she believes she's entitled to $53,000 a month to take care of their child.
Article continues below advertisement
How much will Future have to pay in child support?
Eliza believes she's entitled to $53,000 a month based on Future's reported income from last year, which was $20 million. This is just the latest piece of news in the ongoing battle between Future and Eliza over his responsibility to the child they had together. The fight began last year, when Eliza sued Future for child support, claiming that the rapper was the father of her 1-year-old daughter, Reign.
Article continues below advertisement
Future responded with a lawsuit of his own, saying that Eliza had mental health issues. He admitted to having a sexual relationship with her from 2016 to 2018 but said that she had used information she learned during their private encounters in order to make him look bad in the press. He also took issue with the interviews she was giving where she discussed his current girlfriend and other, more sensitive topics.
Ultimately, a judge threw out the majority of his claims, and he submitted to a paternity test. When the results of the test came back, they revealed that Future was indeed Reign's father. Now that it's been confirmed, the battle between the two over child support continues.
Article continues below advertisement
How many kids does Future have?
In addition to Reign, Future is believed to have seven other children with six different women. Those women include Jessica Smith, Brittni Mealy, Joie Chavis, Ciara, India J, as well as two other women. Eliza is not the first woman to have issues with Future either. In 2016, Jessica Smith sued the rapper for child support, claiming that her son "suffers from emotional and behavioral issues stemming from Future's neglect as a father."
Article continues below advertisement
Ciara has also sued the rapper, although she wasn't looking for child support.
Following the end of his relationship with Ciara, she sued him for defamation, slander, and libel. Ciara was one of the first people Future dated following his emergence as a major musical talent. The two even got engaged, but the relationship ultimately ended when Ciara discovered that Future had been cheating on her.
Future has also faced another paternity suit.
In addition to the lawsuit from Eliza, the rapper was also sued by a woman named Cindy Parker who claimed that Future was the father of her child. She originally filed to force Future to take a paternity test but withdrew her suit in March of 2020 without any explanation as to why. Some have speculated that Future acknowledged the child was his, but in his recent post shouting out his baby mamas, Cindy was left out.