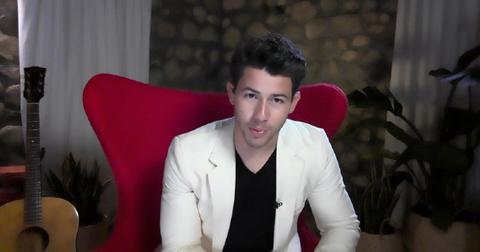 Nick Jonas Is Leaving 'The Voice' After Just One Season in the Red Chair
By Joseph Allen

Jun. 17 2020, Published 10:21 a.m. ET
Following his stint as a coach for the show's 18th season, Nick Jonas is leaving The Voice. Nick was a coach alongside Kelly Clarkson, John Legend, and Blake Shelton on the show, but NBC has announced that he'll be replaced by a returning judge when the show returns in the fall. Now, some fans of the series are wondering why Nick decided to leave after such a short time.
Article continues below advertisement
Why is Nick Jonas leaving 'The Voice'?
Nick has yet to release any sort of public statement explaining why he's leaving the show. Ultimately, the decision to leave may have been out of his hands. Gwen Stefani will be returning for the show's 19th season. Previously, Gwen was a judge on Seasons 7, 9, 12, and 17, and she also worked on Seasons 8 and 10. She only missed 18 because its shooting schedule interfered with her Las Vegas residency, which was originally set to go through May.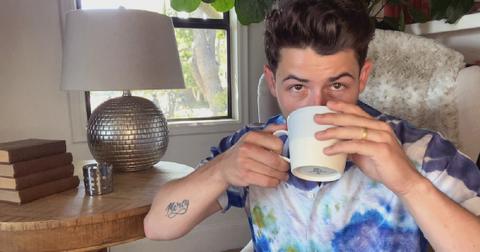 Article continues below advertisement
Because of the coronavirus, Gwen's Vegas residency ended early, two days before filming on The Voice began. Gwen has a personal connection the show, of course, as she's dating Blake Shelton, who is the longest-serving judge on the series. At this point, it's unclear whether Nick will ever return to the coach's chair.
Nick currently has the shortest tenure of any coach on the show.
With only one season as a coach, Nick has beat out several other coaches who have served on the show for two seasons. These coaches include Jennifer Hudson, Miley Cyrus, Usher, and Shakira. If he never returns, Nick will have been on the show for less time than any other coach, even though one of his artists finished in third place in the competition.
Article continues below advertisement
As Gwen Stefani leaves Vegas, Nick Jonas may be headed there.
Nick and the Jonas Brothers were scheduled to have a Vegas residency, but it was ultimately interrupted because of the coronavirus. There has been no announcement of new dates for the residency, but the fact that he's no longer obligated to be on The Voice means that he could once again tour with his brothers if the opportunity came up.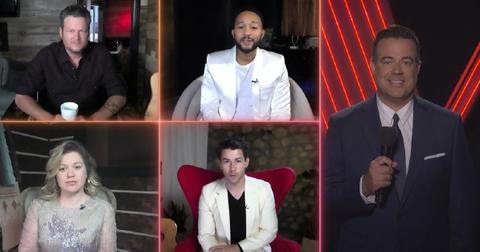 Article continues below advertisement
Nick's departure was announced along with the release of NBC's fall schedule.
Nick's absence from the coaching lineup was just one of several notable developments in NBC's planned fall schedule. For one thing, the network is moving forward as if production on most of its shows will be able to resume ahead of the fall. If actors and crew members begin to catch the coronavirus, many of the network's planned shows could get thrown for a loop as a result.
The network also announced that The Voice would be joined on Monday nights by Manifest, which was recently renewed for a third season at the network. On Tuesdays, the show will be accompanied by This is Us and New Amsterdam, which are both returning for new seasons on the network as well, assuming that they are able to film new episodes before the fall.