Morgan Freeman Has the Voice of an Angel — but How Much Does He Charge for Voiceovers?
We'd like Morgan Freeman to narrate our lives, perhaps a trip to the grocery store. Is it possible? How much does Morgan Freeman charge for voiceovers?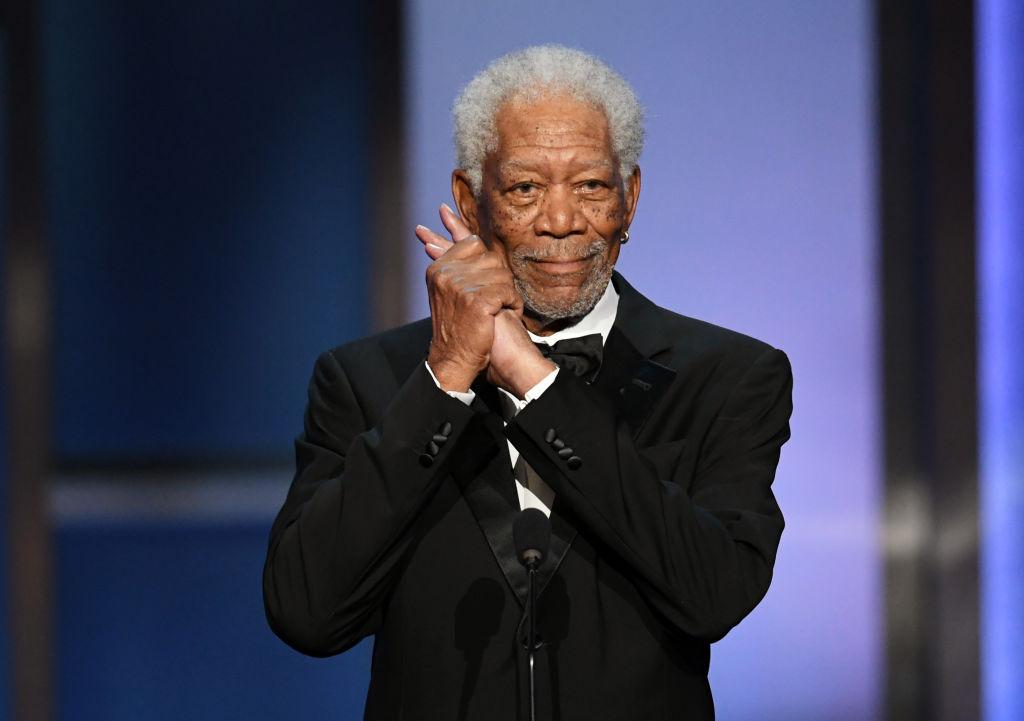 Whether he's narrating a prison break or the march of penguins, Morgan Freeman has a distinct voice that you could pick out of a lineup. Honestly, Morgan could narrate a visit to the dentist, and we'd all be riveted. In fact, we would probably request one more filling if we could hear it for a few more minutes. With such a beautiful tool at his disposal, he has to be making money off of his voice. So, how much does Morgan Freeman charge for voiceovers? Let's get into it.
Article continues below advertisement
How much does Morgan Freeman charge to do voiceovers?
Morgan Freeman's voice may as well be its own separate person that you can book for film or television. By that we mean, Morgan the person should be able to Little Mermaid-style rent out his voice while he sits at home, relaxing. His voice is so iconic, that his Wikipedia has a Film, Television, and Narrator section, as well as Music Videos, Theater, and Video Games. What hasn't he done? What can't he do? We must protect him and his voice at all costs. Speaking of costs, he's pulling in a lot.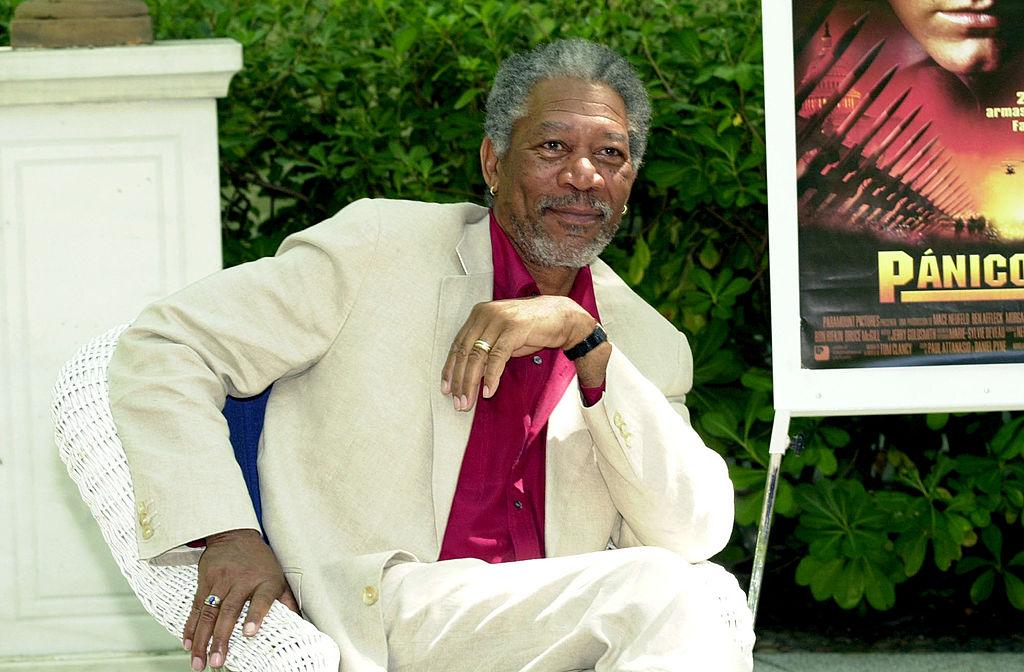 Article continues below advertisement
According to a 2010 Forbes article, Morgan got between $1 million and $2 million to be the voice of Visa Debit Cards. Since that piece is over a decade old, it stands to reason that Morgan is likely making even more today. Looks like our Morgan Freeman Cameo dreams have officially been dashed. According to Celebrity Speakers Bureau, you can indeed hire him for your event — if you have at least an extra $100,000 to spend.
What has Morgan Freeman narrated?
Morgan loves a documentary, and very few voice actors can give a film gravitas quite like him. The earliest documentary he narrated was Cosmic Voyage, a short film presented by the Smithsonian's National Air and Space Museum about the size of the universe. Spoiler alert: It's big.
Article continues below advertisement
The most recent documentary Morgan narrated was 2014's Mona Lisa Myth. The film examines the history of the Mona Lisa and the events that transpired to get it to the Louvre. It also dives into a theory about the Isleworth Mona Lisa, which depicts a younger version of Lisa, suggesting this was also done by Leonardo da Vinci. The theory also alleges that the Mona Lisa isn't an older Lisa, but rather a fictionalized rendering of Madonna Annunziata.
Article continues below advertisement
What is Morgan Freeman doing now?
Morgan is hosting a new show on the History Channel, and if you think his time at Shawshank is gonna come in handy, you would be correct. Great Escapes with Morgan Freeman details, you guessed it, the best prison breaks one can find. We're talking Alcatraz, Altiplano, and Dannemora, to name a few.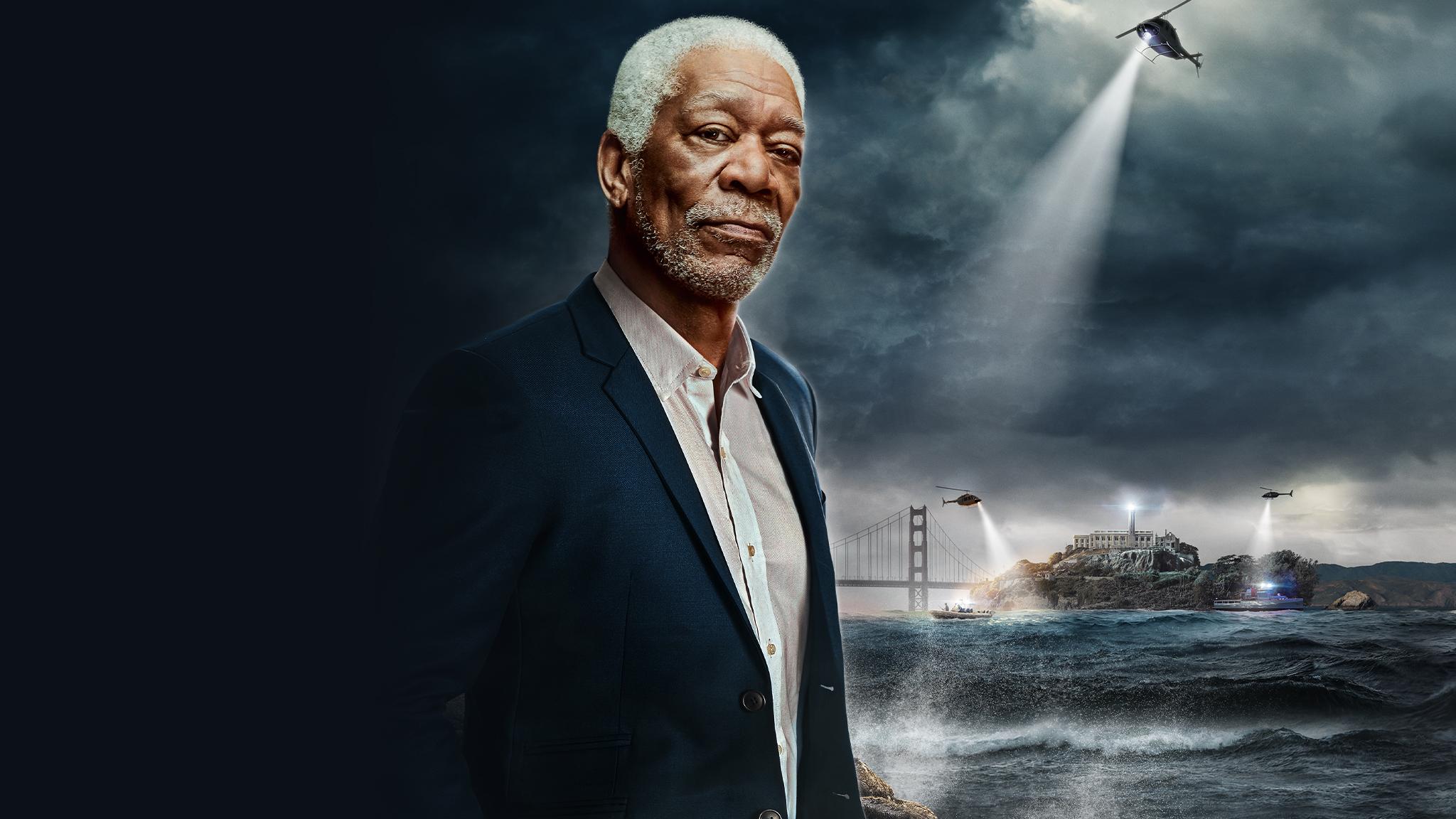 Article continues below advertisement
In the show's trailer, Morgan delivers a very sobering sentence about life in prison. "Some of the greatest stories ever told start behind bars, a dark, dank, cockroach-infest, 8x6 cell. This is your world." He goes on to say, in a slightly less depressing fashion, "It takes a devious mind to find a way out, but when you have nothing left to lose, wouldn't you try?"
The show will reveal every single aspect of the prison breaks, from hiding contraband in hamburger meat, to papier-mâché heads with real human hair. We won't just be learning about the escapes — we'll be joining Morgan Freeman while he is along for the ride. Thanks to "the latest visual effects technology," Morgan will be on the inside with the prisoners. As his character in The Shawshank Redemption said, "I have to remind myself that some birds aren't meant to be caged."
Great Escapes with Morgan Freeman premieres Nov. 9 at 10 p.m. EST on History Channel.