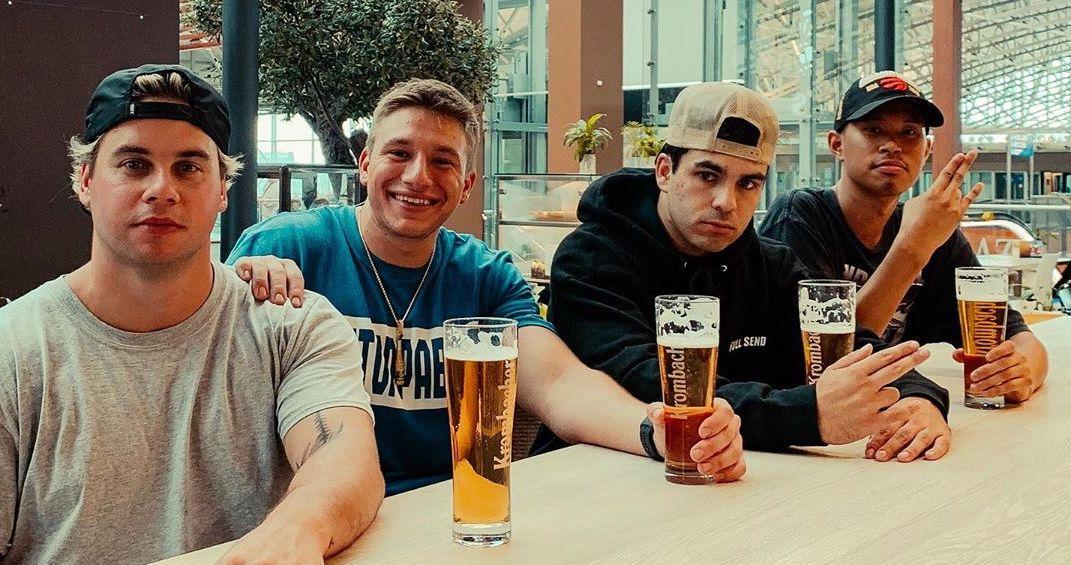 The NELK Boys Are Very Financially Secure in Their YouTube Careers
The NELK Boys' careers of making prank videos on YouTube has led them to success — and more than one run-in with the law. In fact, member Jesse Sebastiani was previously arrested for his participation in a prank at a Target that, understandably, led to the police being called.
But despite their run-ins with the law, the NELK members have made a name for themselves on the internet, enough so to make a living from it. How much are the NELK Boys worth, though?
Article continues below advertisement
How much are the NELK Boys worth in 2020?
As of 2020, it's estimated that the pranksters have a combined net worth of $1.5 million. According to Nail Buzz, this number is estimated from the group's YouTube views, and it's a rough estimation based on what they could be making from adsense.
According to Social Blade, the NELK Boys' YouTube channel currently has 5.7 million subscribers, and regularly brings in anywhere from 800,000 to three million views in a given day.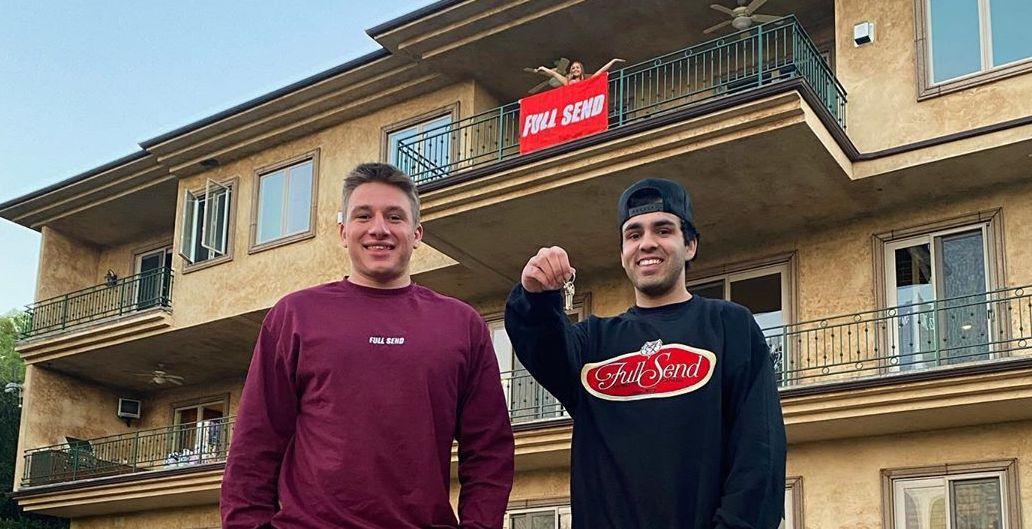 Article continues below advertisement
The social tracking website estimates that the group could be earning anywhere from $10,700 to $170,500 monthly, or up to $2 million yearly from the videos alone. That being said, this can vary depending on whether or not they've chosen to monetize a video or if there's another sponsorship on the video. If YouTube flags any of their content as inappropriate, the group also runs the risk of losing any potential ad revenue from that video.
Generally, though, when a website offers a net worth, this is just an estimate, and it's impossible to tell whether or not it's completely accurate unless any of the group's members confirm or deny it. Other YouTubers have admitted that their online estimated net worth is usually much lower than what they actually make, so it's possible some of the members are actually bringing in higher revenue than expected.
Article continues below advertisement
Individually, their net worth differs greatly.
While the NELK Boys' group is estimated to be worth around $1.5 million, individually their net worths differ. While all of the members create content together on the NELK YouTube channel, they also have their own individual channels that contribute to their personal income.
According to CelebPie, Jesse is estimated to be worth $1 million on his own. How much of that has come from him selling his own mugshot on t-shirts we can't say, but that's a hefty number.
Article continues below advertisement
Member Kyle Forgeard's net worth is just a little bit lower than Jesse's. According to Net Worth Post, Kyle is estimated to be worth around $700,000, though the outlet offers no basis for this number compared to his group members' net worths.
Lastly, we can't forget Steve Deleonardis. According to Nail Buzz, Steve is also estimated to be worth around $700,000. It's unclear how much of this estimate includes the NELK channel versus his personal channel.
Either way, there is not a way to officially confirm any of these boys' net worths, though with some of the large and lavish cars and houses these creators show off in their video, it's no secret that they're very secure in their work right now.