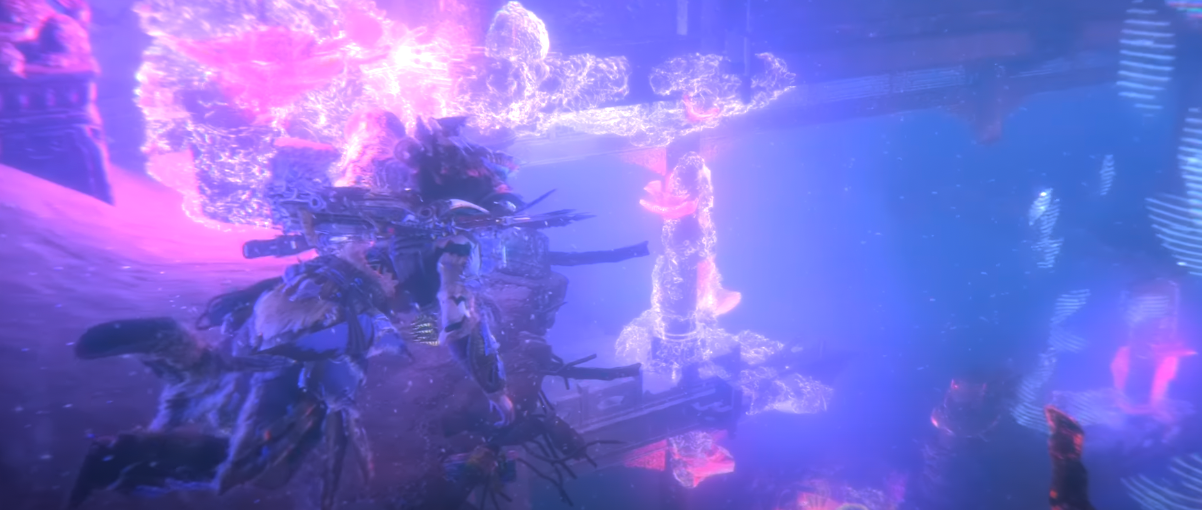 'Horizon Forbidden West' Lets Aloy Breathe Underwater — Here's How She Does It
The video game Horizon Zero Dawn was a huge success after it was released on the PS4 in 2017. So when there was even an idea of a sequel, fans were more than excited. Almost five years to the day, the second game in the series, Horizon Forbidden West, came out on Feb. 18, 2022 — and we're continuing to assist our heroine Aloy as she braves a brand-new frontier in order to discover herself and save the world.
Article continues below advertisement
In the previous game, Aloy was able to swim, but now in Forbidden West, she's able to go on deep dives underwater. Even though the game is set in a post-apocalyptic world, the technology that would allow her to be able to do this seems years away. So how does she breathe under the waves? She goes on a journey that allows her to dive indefinitely. Here's what happens.
How do you breathe underwater in 'Horizon Forbidden West'?
In a particular quest that's part of the main storyline, Aloy crafts a diving mask to help her breathe underwater.
The quest is called The Sea of Sands, and Aloy makes her way to the ruins of Las Vegas to find the GAIA sub-function Poseidon. In a building called the Tower of Tears, she meets a group of delvers who inform her that what she's looking for (and what they are looking for) is deep in the sunken depths of that structure.
Article continues below advertisement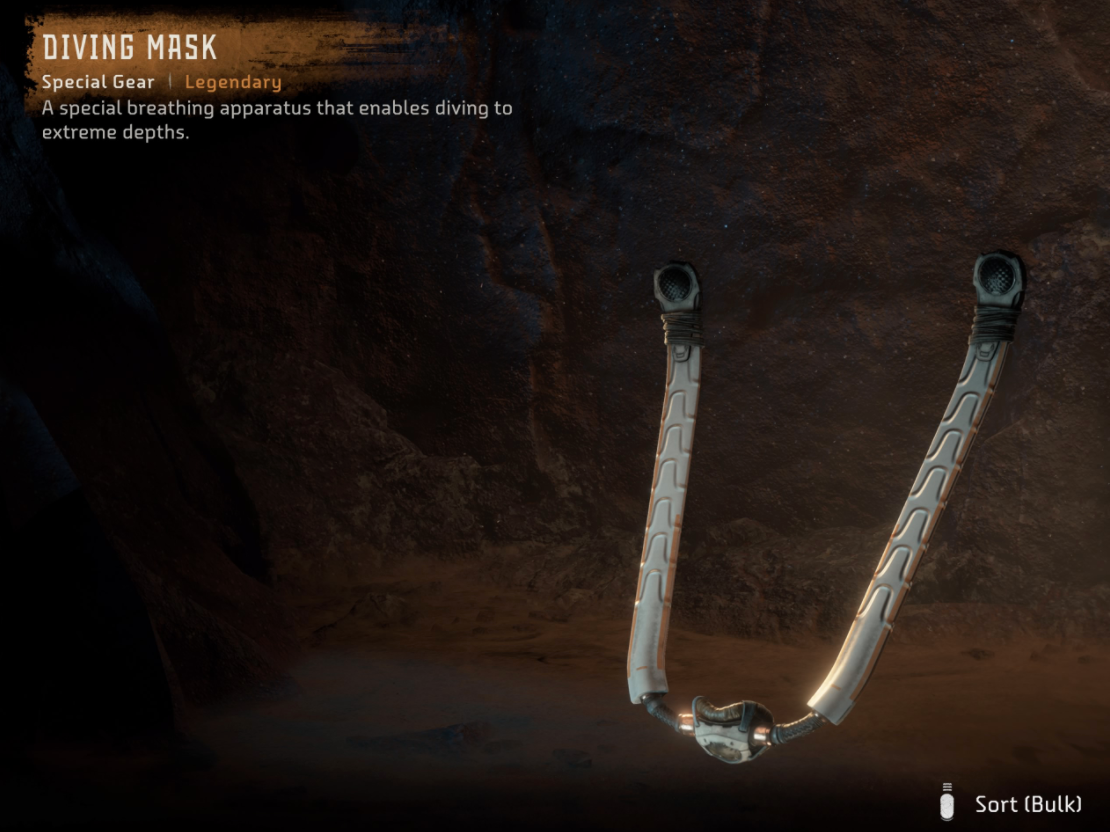 Aside from everything being underwater, there are also dangerous machines in the sunken part of the tower that the delvers can't fight. So it's up to Aloy find the parts to craft a diving mask, use the device to sneak past the machines, get Poseidon, drain the tower, and create a safe passage for everyone to use. Luckily, once she creates the device, she gets to keep it and can use it throughout the rest of the game.
Article continues below advertisement
Will 'Horizon Forbidden West' have DLC?
Currently, no DLC for Forbidden West has been announced, although it is likely to happen. Zero Dawn only had one expansion called The Frozen Wilds that added quests, characters, outfits, an expanded map, and more to the game. But there were a ton of updates that added a bunch of different features to the game.
Article continues below advertisement
Since Forbidden West's release, there have been a few patches, but they all seem to be focused on improving the gameplay — issues with things like lagging and bugs the game has had. But according to a video by the VSC Rating Board, which rates video games in the U.K., we have both DLC and an online store to look forward to in the game.
"This game offers players the opportunity to connect to an online storefront where they can purchase subsequent DLC expansions [which] some parents or carers may want to be aware of," the video says. So far, there's been no official mention of a store or DLC from Sony or the game's developer, Guerrilla Games.
Article continues below advertisement
One feature that fans may want to see in the game is a New Game + option. Initially, Zero Dawn didn't have this feature, but it was added in later on — so it makes sense that it may come later on along with other aspects of the original gameplay that Forbidden West doesn't have.
Horizon Zero Dawn and Forbidden West are both out now and are exclusively available for PS4 and PS5.